Paralyzed officer Shay Mikalonis pays rare visit to Las Vegas police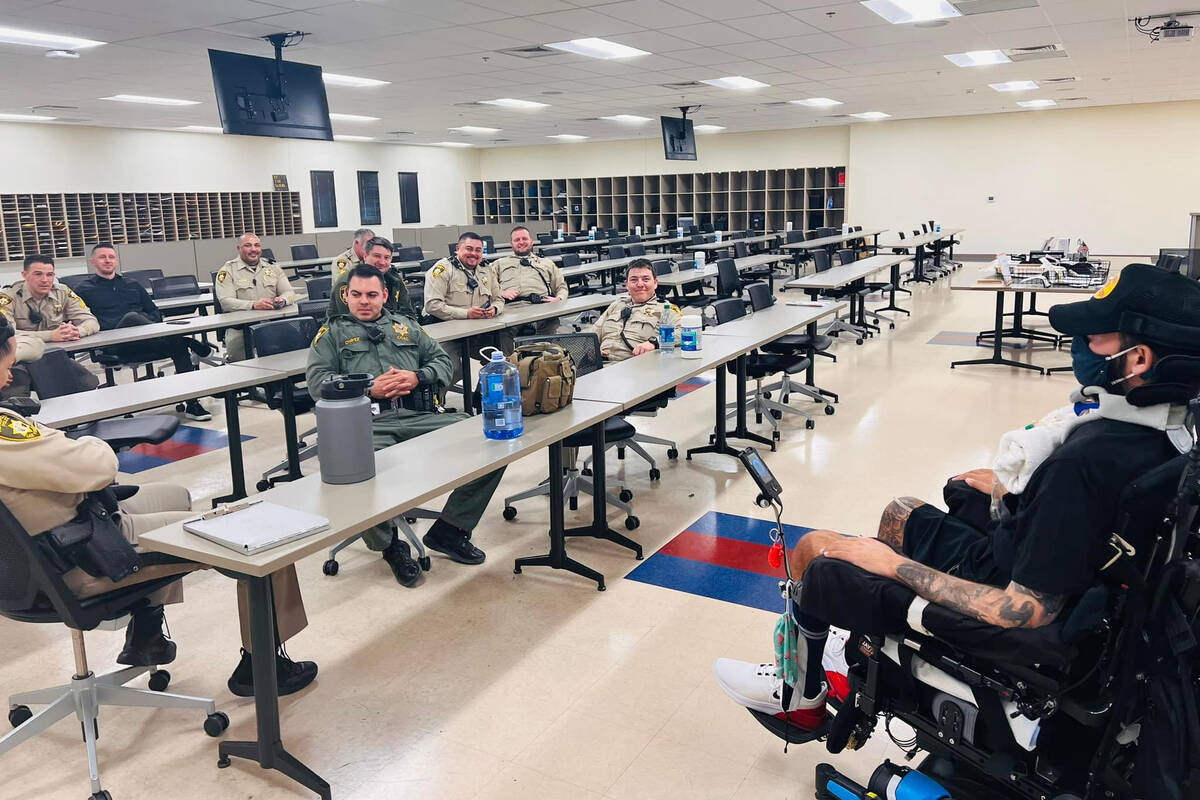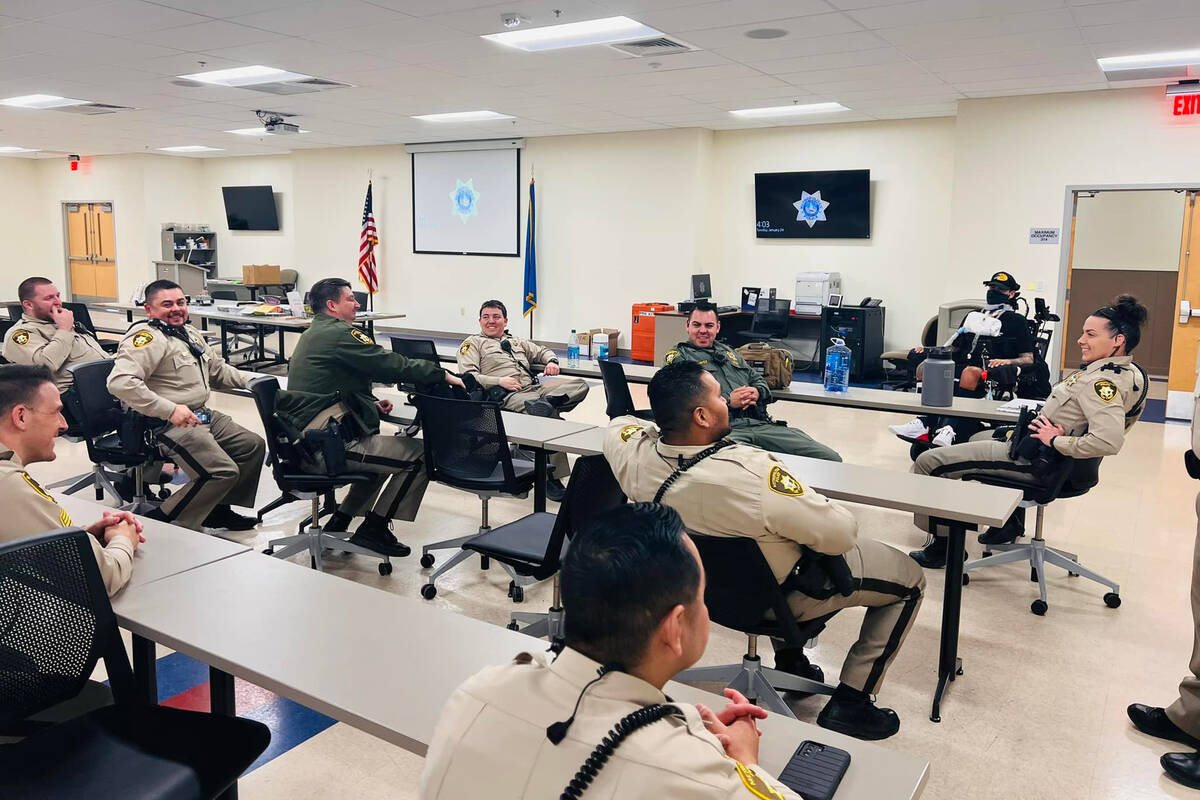 The Metropolitan Police Department welcomed a very special guest.
Shay Mikalonis, a Metro officer who was paralyzed in a 2020 shooting, paid a rare visit to the Convention Center Area Command on Tuesday.
"He attended one of our briefings and got an opportunity to hang out with his fellow brothers and sisters," the command wrote in a Facebook post.
In June 2020, Mikalonis was shot and critically wounded during a protest on the Las Vegas Strip. The shooting left him paralyzed from the waist down.
Edgar Samaniego, who pleaded guilty to attempted murder with a deadly weapon in connection with the shooting, was sentenced to 20 to 50 years in prison last year.
Mikalonis was named the 2020 officer of the year by the Major County Sheriffs of America.
Contact Paul Pearson at ppearson@reviewjournal.com. Follow @EditorPaulP on Twitter.