Plane crashed minutes after takeoff south of Las Vegas, report says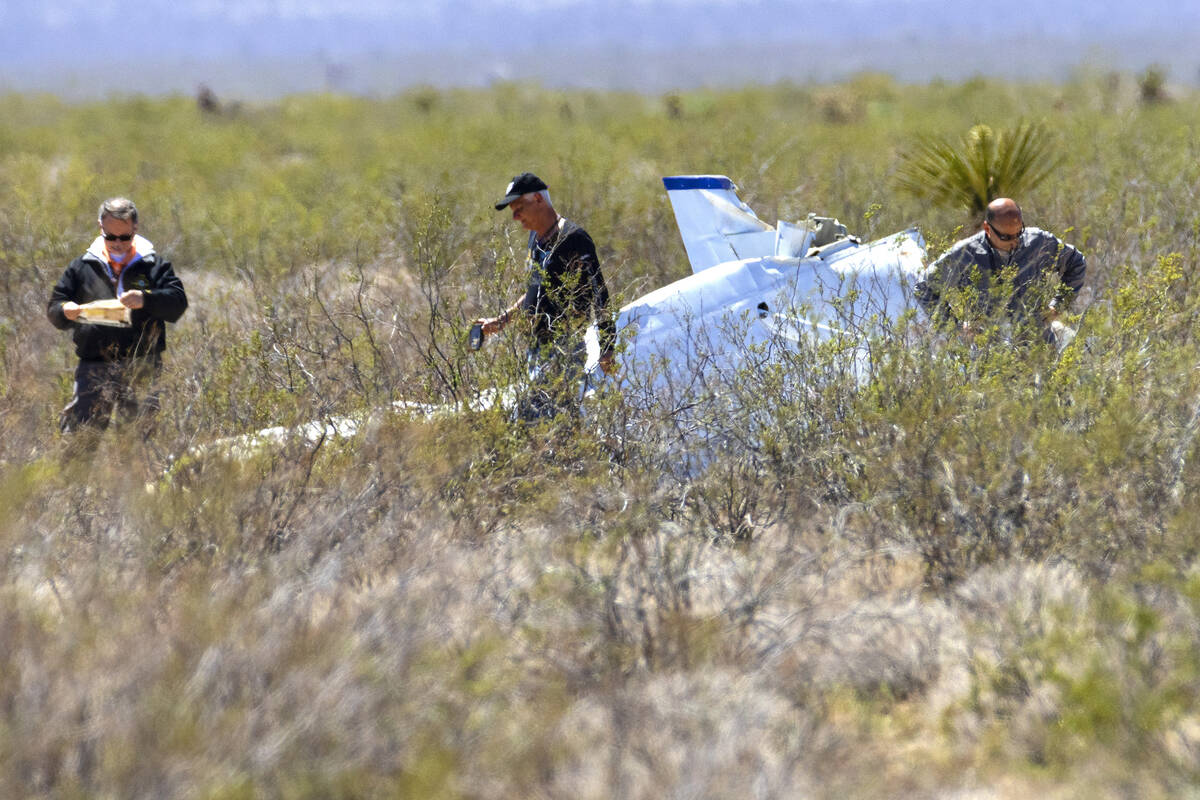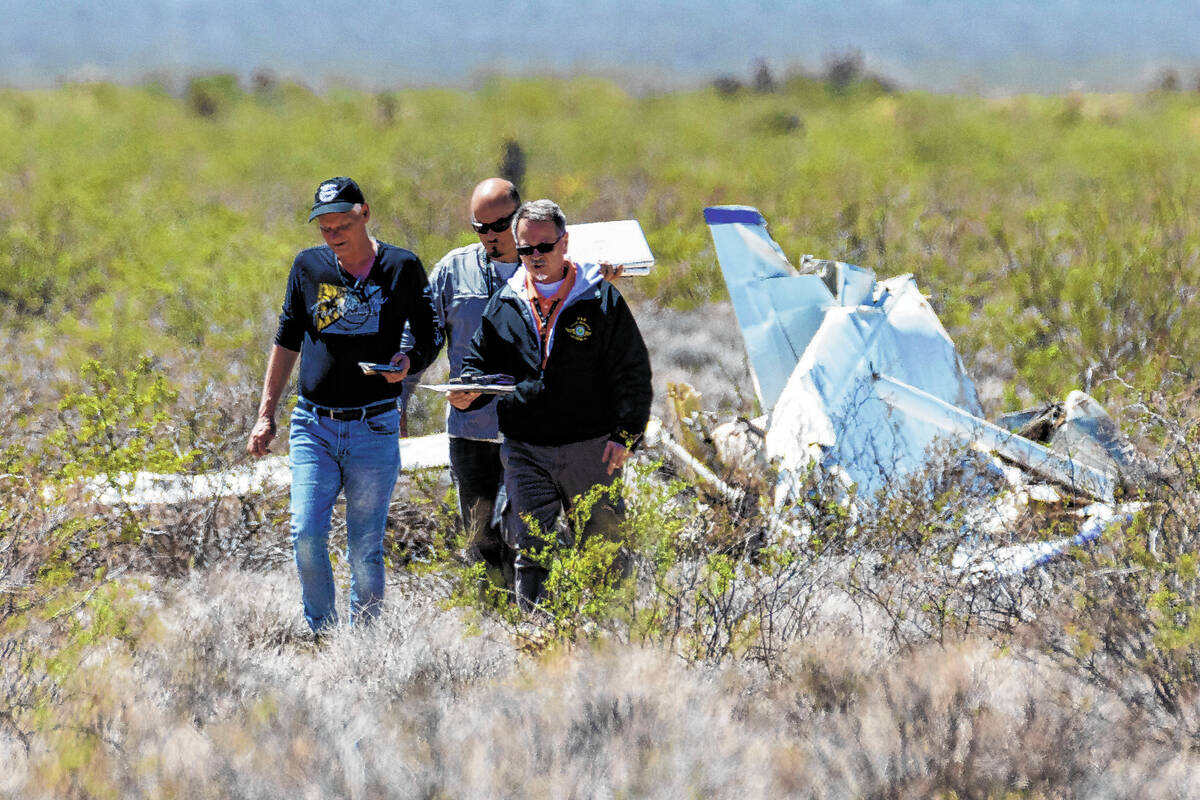 About 15 minutes after taking off last month from an airstrip in Cal-Nev-Ari a single engine plane rapidly descended before crashing in the desert killing a married couple on board, a preliminary crash report released last week found.
The Clark County coroner's office said Glen McKenna, 72, and Bonnie McKenna, 70, died from blunt force injuries on April 11.
Glen McKenna was piloting an "experimental amateur-built" GlaStar airplane with his wife as a passenger. The couple were leaving their winter home in Cal-Nev-Ari to fly home to Iowa, according a National Transportation Safety Board preliminary report.
The plane took off around 4:06 a.m. from Kidwell Airport. The NTSB reviewed video of the plane taking off and surveillance footage from near the airport that showed the plane turning and then rapidly descending until it crashed in the desert west of U.S. Highway 95 around 4:19 a.m., according to the report.
An examination of the engine and propeller speed reduction unit "revealed no obvious evidence of preimpact anomalies or failures that would have precluded normal operation," the report read.
The last 100-hour inspection of the aircraft was completed six days before the crash.
"The mechanic that signed the entry stated that he wasn't familiar with the engine and the pilot performed all the maintenance on the airplane," the report read. "He was doing the inspection to look for leaks, and overall condition of the airplane."
Maintenance records reviewed by the NTSB, according to the report, showed that in March the pilot installed new fuel injectors and changed the manifold, temperature and oxygen sensors.
The NTSB's full investigation into the cause of a crash typically takes 12 to 24 months to complete.
Contact David Wilson at dwilson@reviewjournal.com. Follow @davidwilson_RJ on Twitter.