Firefighters provide details on southwest apartment complex fire
Updated August 10, 2023 - 6:13 pm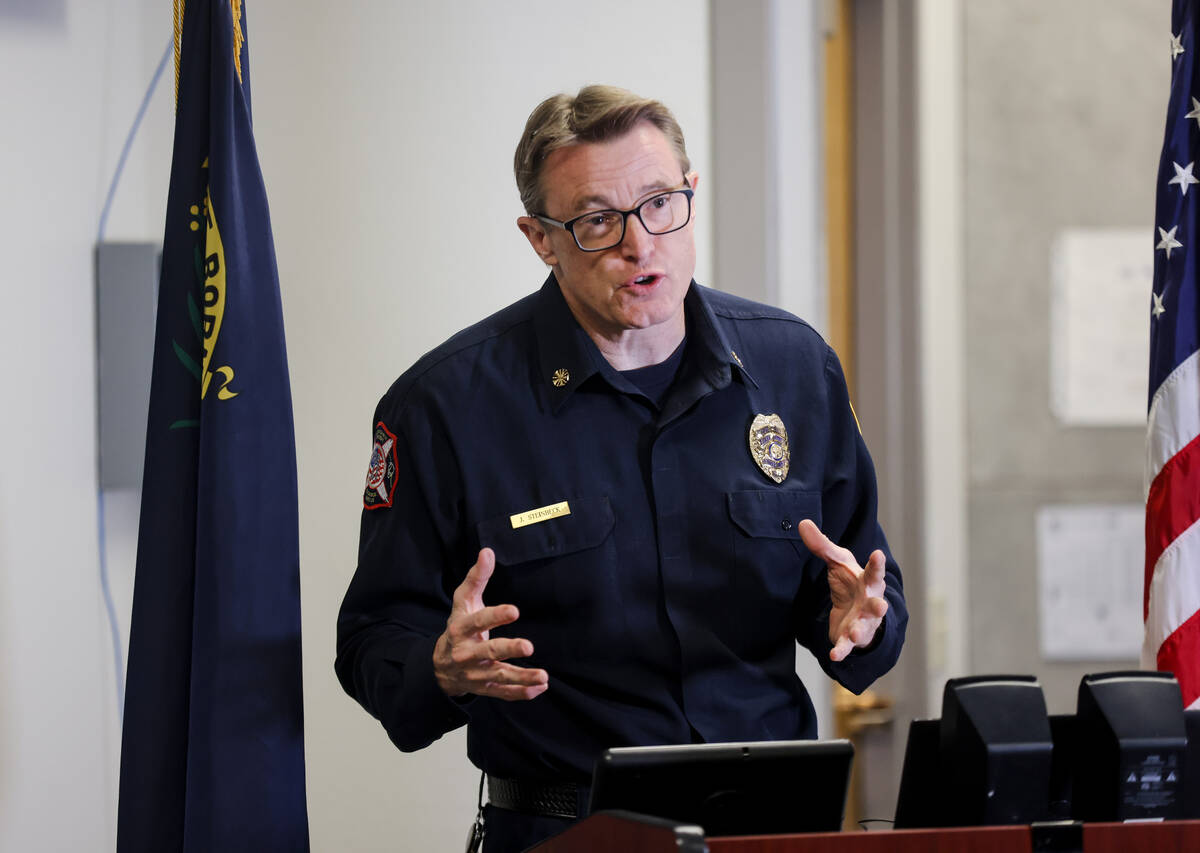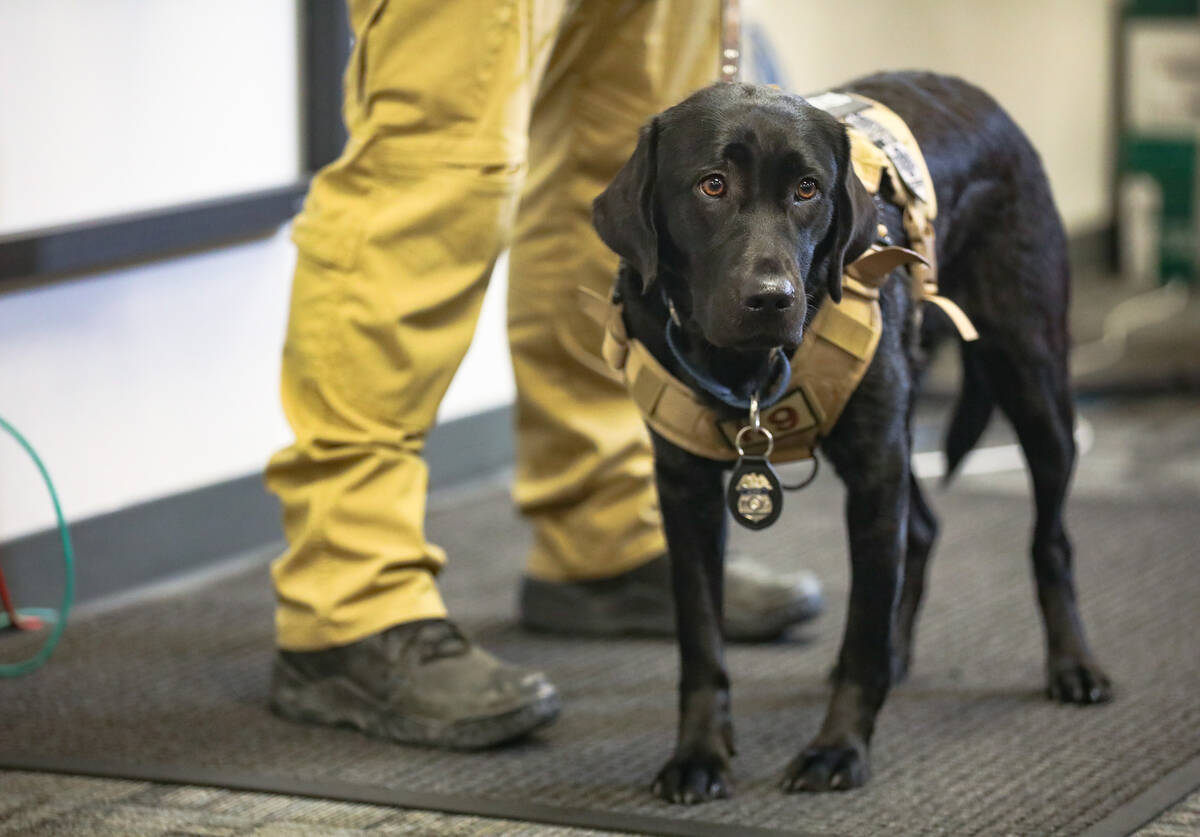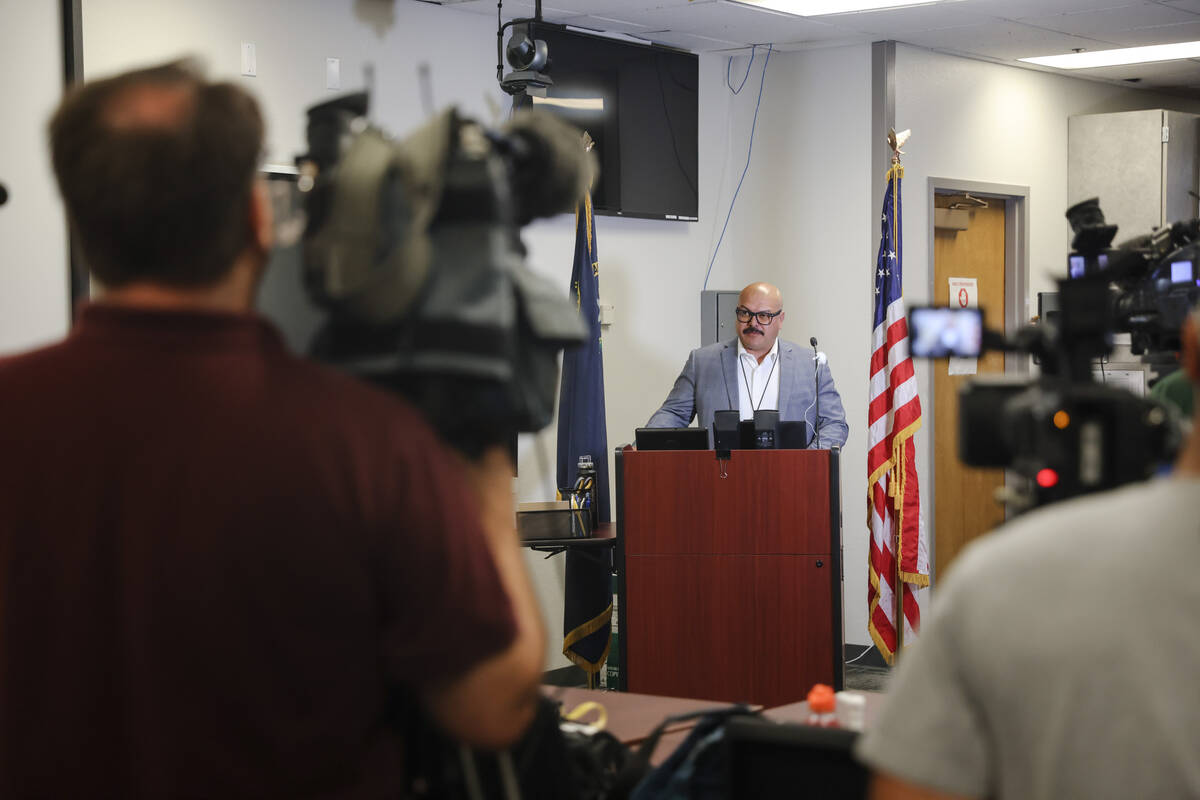 Clark County authorities announced Thursday that they could not determine the cause of the massive fire that destroyed an apartment building under construction in southwest Las Vegas earlier this summer.
The June 20 blaze at 8030 Maule Ave., near the 215 Beltway and South Buffalo Drive, burned for four days, taking down all but one building at the complex. It started in the roof of building D, which was on the north side, closest to the highway.
"It was huge. It was devastating, at least from a property standpoint," Clark County Fire Chief John Steinbeck said during a news conference Thursday. "We're very grateful there were no significant injuries."
The fire was first reported at 4:28 p.m. on June 20, and firefighters were blasting 1,500 gallons of water a minute at the wind-driven flames by 4:40, Steinbeck said. They had hoped to save two of the apartment buildings, but the wood frames were too flammable.
"As a fire chief, when I drive by a wood frame, the hair stands up on the back of my neck," Steinbeck said. "Until we get them wrapped and covered with stucco and the tile roofs on there, they're very susceptible."
The clubhouse of the $90 million project was the only thing salvaged.
Investigation still open
Assistant Fire Chief Carlito Rayos said firefighters could not determine whether the fire was accidental, incendiary or natural because they could not find the heat source or the first material ignited.
"We found no evidence or criteria that led us to believe that this fire was arson," Rayos noted. "We had significant criteria to support just the opposite actually, but you can't come to a conclusive determination if you don't have those two things."
He said the fact that the fire burned for five minutes short of 96 hours made it difficult for them to investigate.
Clark County Fire Department investigator Ron Mauro and his K-9 Countess were brought in to search for flammable products. Countess, a black Labrador, is a certified accelerant detection dog with the Bureau of Alcohol, Tobacco, Firearms and Explosives.
Countess found six flammable items, which Mauro said is standard for a construction site. The products were sent off for testing to see if they could shed light on the fire.
Rayos said the investigation will stay open in case new evidence comes forward, but the Fire Department has finished its part for now. Rayos said fire officials spoke to neighbors about fireworks, asked the National Weather Service about lightning and reviewed days of security footage from the scene.
"We interviewed every single person that worked on that building," Rayos said.
Authorities said the construction firm working on the project, Martin-Harris, planned to rebuild after they assessed the damage and demolished the rubble.
Contact Sabrina Schnur at sschnur@reviewjournal.com or 702-383-0278. Follow @sabrina_schnur on Twitter.