Las Vegas shooting parallels 1966 Texas tower killings, triggers new fears
October 6, 2017 - 6:08 pm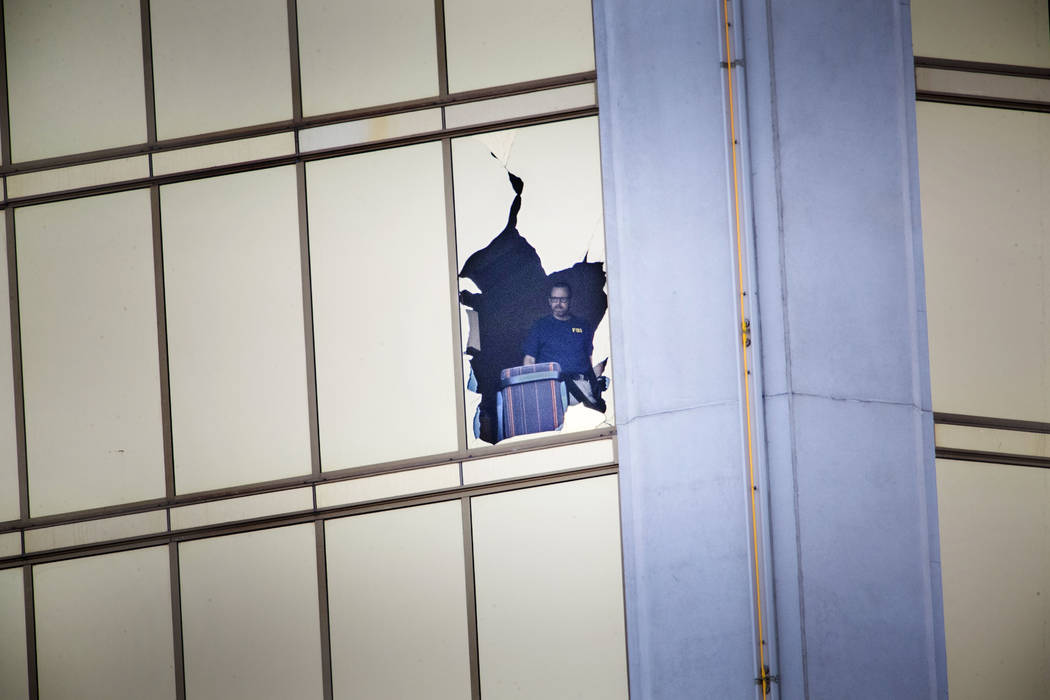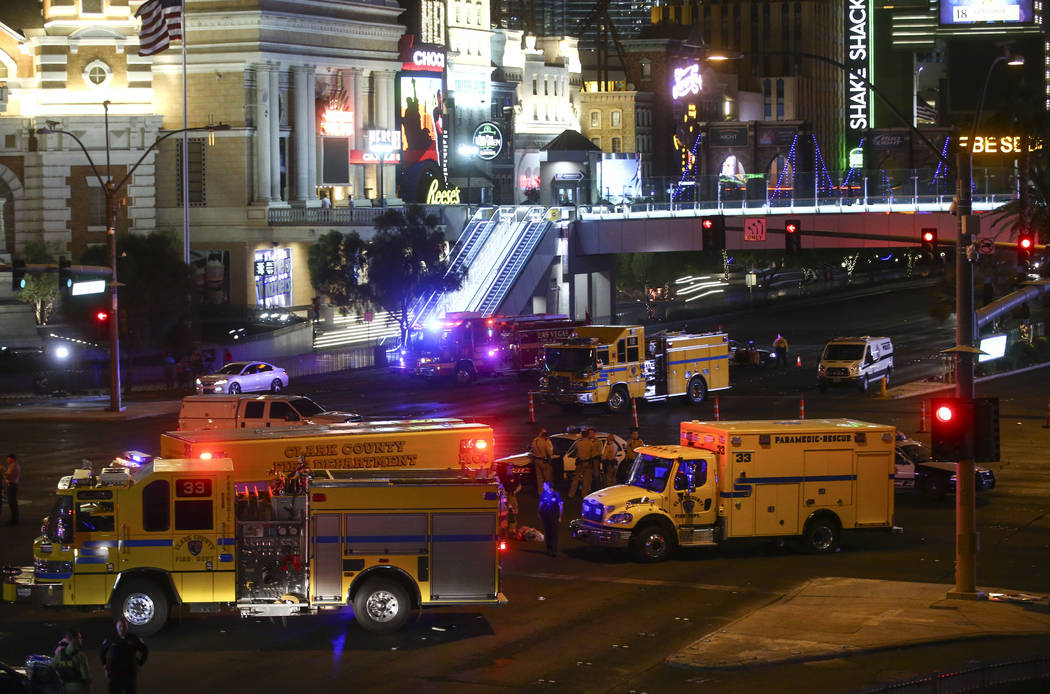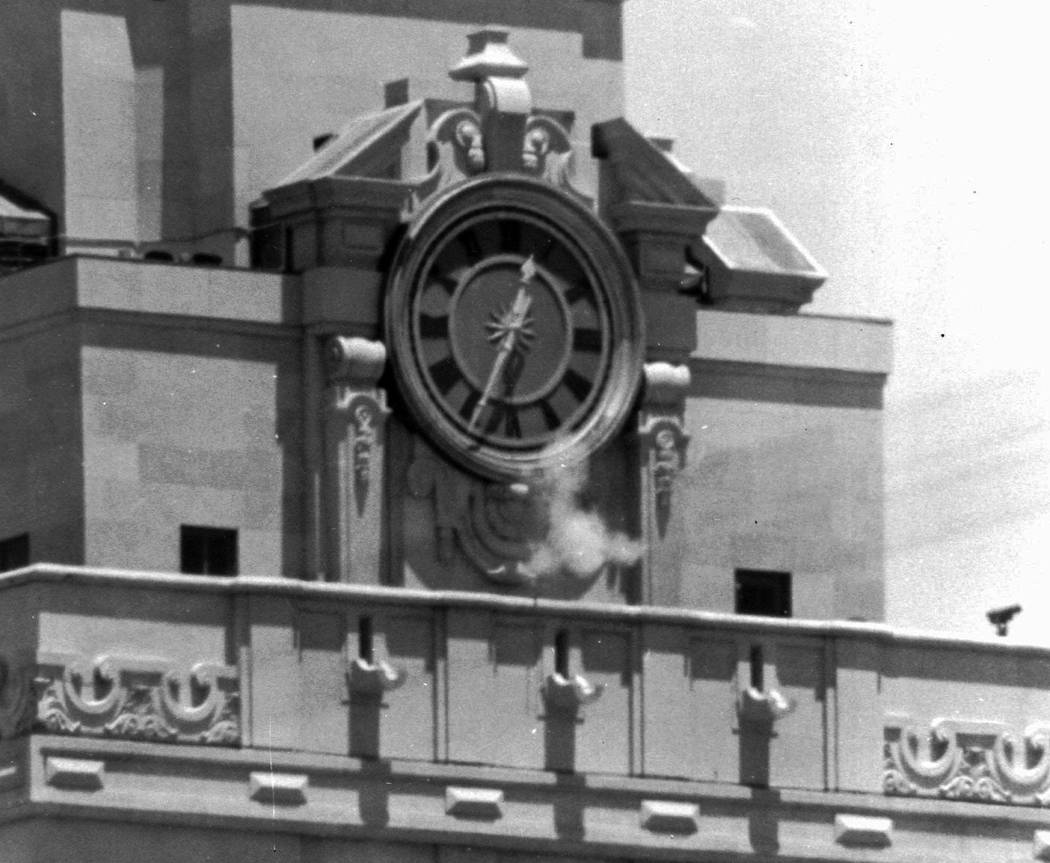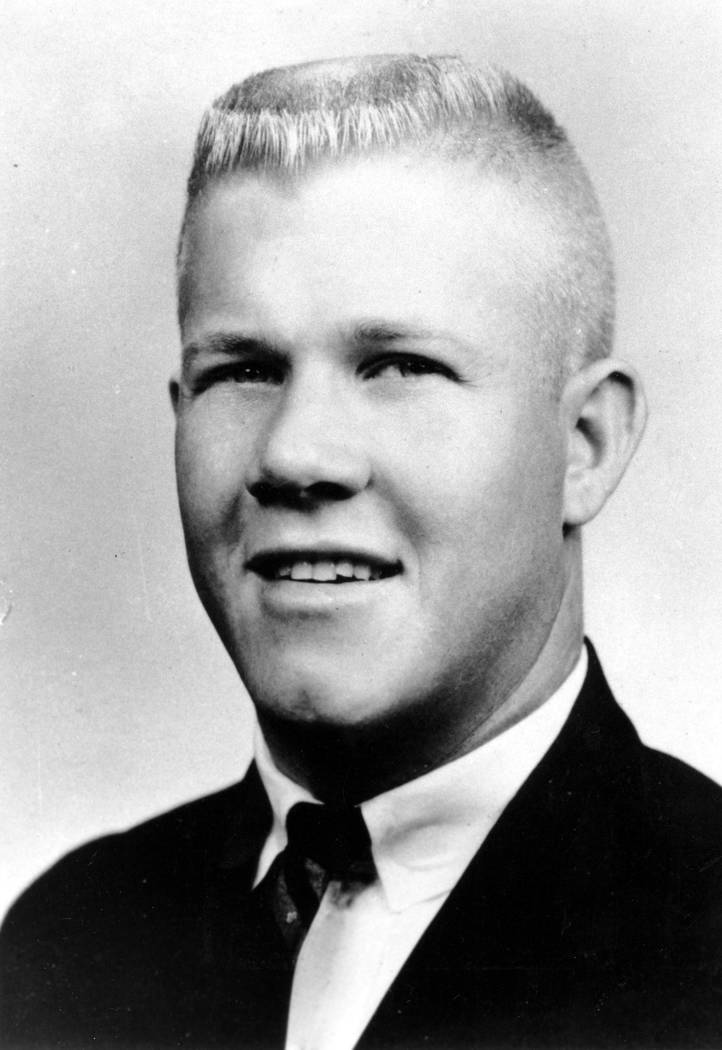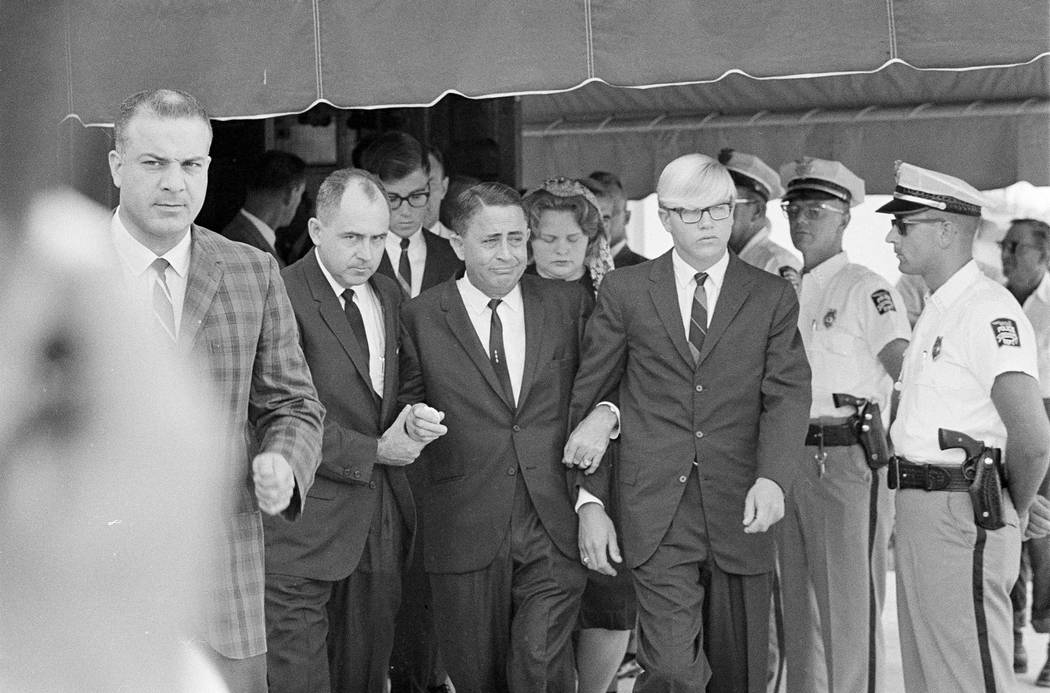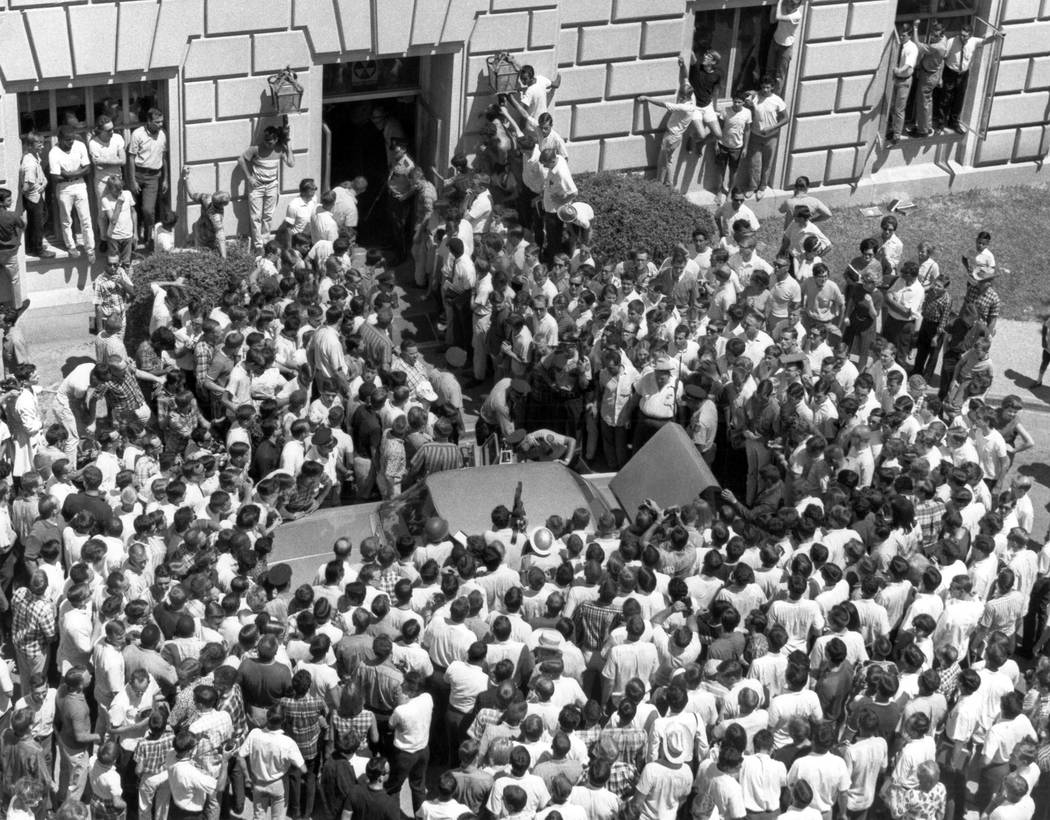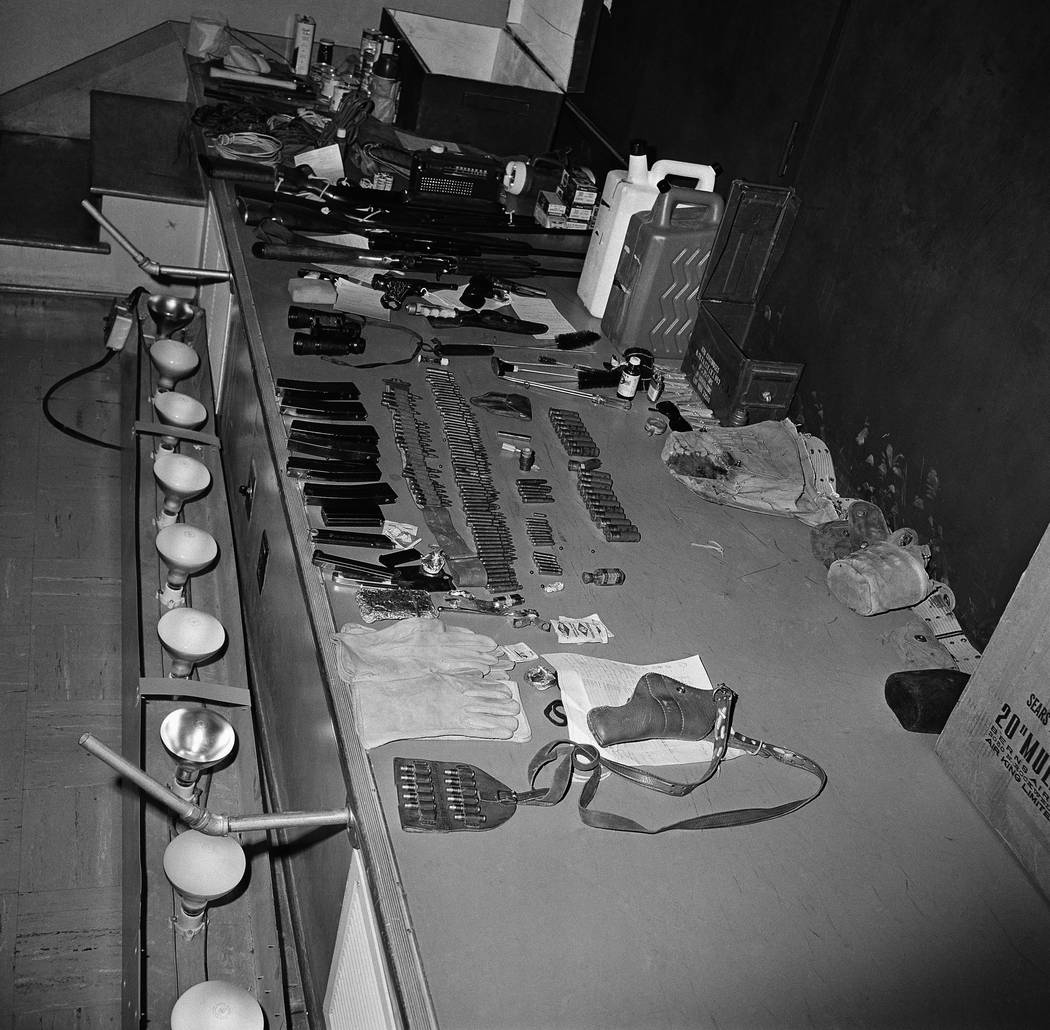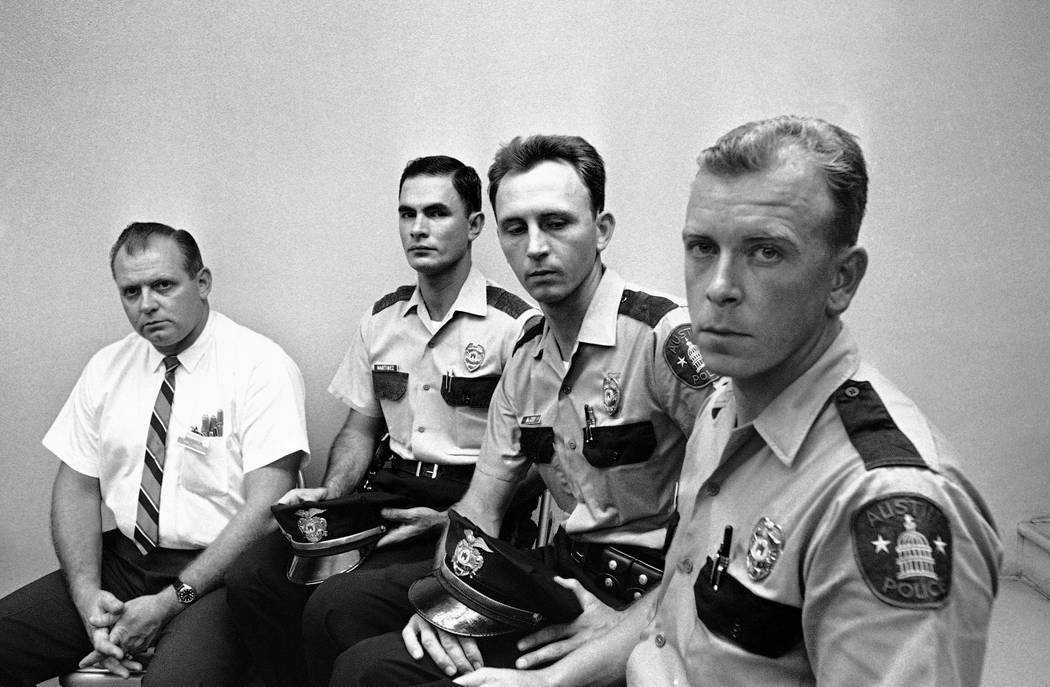 Sunday night's shooting from the 32nd floor of Mandalay Bay creates new concerns for law enforcement and has bone-chilling parallels to the 1966 University of Texas tower slaughter, experts say.
It was 51 years ago that a sniper used the advantage of height to rain bullets down on people below in the first modern mass shooting in the United States. Authorities in Las Vegas and across the country now have to worry about how to deal with potential copycat shooters in elevated positions in buildings outside public events, Las Vegas security expert David Shepherd said Friday.
"This is a game-changer in the modern era," said Shepherd, a retired FBI agent and expert on active shooting situations. "We have to be concerned about it. We have to create an entire new strategy."
Mesquite resident Stephen Paddock killed 58 people and wounded nearly 500 others attending the outdoor Route 91 Harvest country music festival Sunday at Las Vegas Village. The 64-year-old fired high-powered rifles at the crowd and killed himself before police entered his hotel suite.
"When you start shooting from an elevated position like that, you're trying to do as much damage as you can, wherever you can, and that's what he tried to do," Shepherd said.
Antiseptic as the phrase "firing from an elevated position" sounds amid the sounds and images of graphic violence, it's a fact that links Paddock to Charles Whitman, who killed 15 people and injured 31 from the 28th floor of the campus observation deck at the University of Texas at Austin, on Aug. 1, 1966.
Distance from victims
"Neither one of them knew who their victims were and didn't really care," said Gary Lavergne, who wrote the 1997 book "A Sniper in the Tower: The Charles Whitman Murders," which detailed the ex-Marine sharpshooter's mass killing.
"Both were interested in the advantages that height gives you, and killing as many people as they could, though Paddock's weapons were far more sophisticated and advanced," said Lavergne, whose chronicle of that tragedy was praised as "the authoritative account of the Whitman case" by The New York Times. "But the major difference between the two was that Whitman, because of the scope he was using, was able to look at and see the people he was shooting at and dropping down. I think Whitman was determined to show off his marksmanship so when all was said and done, people would talk about how good he was.
"I always wondered how long it would take to see something in a very large gathering of people," said Lavergne, 61. "Not necessarily from a high vantage point, but a concert or football game. All of us suspected it would happen sooner or later."
What happened outside the Mandalay Bay on Sunday night could have occurred in any American city, Shepherd said.
Though more than a half-century separates the two tragedies, the stories of horror and heroism mirror each other.
"The first shot (Whitman) fired was at a pregnant woman," recalls Neal Spelce, 81, who reported live during the shooting for Austin's KTBC radio and television stations. Spelce was referring to survivor Claire Wilson, who lost her unborn baby to Whitman's gunfire. "That was a significant target, and then he shot a policeman, knowing it was a policeman. So he was specifically selecting targets," Spelce said, noting that victims crumpled to the ground behind him during his reports.
Another Austin survivor, Forrest Preece, now 71, was with two buddies getting lunch nearby when the cashier warned them not to leave because bullets were flying outside. "We went anyway, we were 20 and invincible," Preece says. "Then we heard pops off at a distance. I turned to go south and some instinct made me stop and stand still, and so did my buddies. About 10 seconds later, a bullet whizzed by my right ear and killed the man next to me."
That day's horror also had a horrific prelude, as Whitman murdered his wife and mother in the early morning hours, then advanced to the campus tower, only to find the elevator out of order. When an employee activated it for him, he reportedly said, "You don't know how happy that makes me." Armed with multiple weapons and more than 700 rounds of ammunition, he then spent 96 minutes attacking targets below before he was shot and killed by police. As victims fell, some witnesses mistook them for anti-war protesters or members of a theater group.
Whitman's motive was never determined, another disturbing parallel to the Las Vegas shooting. Investigators thus far have not been able to pinpoint what drove Paddock, who had no criminal history, to commit such extreme violence.
SWAT teams are born
Though Paddock spent approximately nine to 11 minutes murdering and wounding concertgoers below Mandalay Bay, Whitman's university murder spree exceeded an hour and a half. "One of the major differences was that back in 1966, there were no tactical teams, and police officers weren't trained for anything remotely like this," Lavergne said. "Today, almost every midsize city has a SWAT team, and even those not on SWAT teams have some training on how to deal with an active assailant."
Though the tower shooting is widely credited with inspiring the creation of SWAT units, it was an advantage not afforded to ex-Austin police officer Ramiro Martinez, who was off-duty, saw reports of the carnage unfolding on television and raced to the scene, eventually firing at the gunman with another lawman, taking him down. Whitman died at the scene.
"It was chaotic," said Martinez, now 80 years old, about the less-coordinated deployment back then. "When I got there I thought a squad might be there and I would assist. But it was (a state police officer), in plain clothes, trying to establish communications." Backup did arrive, but Martinez recalls what he says was ongoing confusion and danger from both police and citizens firing back at Whitman from below. "Bullets were coming near my head," he says.
While praising the police action in Las Vegas, Martinez says seeing the body-cam footage triggered his anxiety. "It gave me a very uneasy feeling," he says. "I felt weak."
Acts of heroism
Beyond the tragic elements, acts of heroism also link the shootings. "We had a Vietnam veteran rush into the line of fire and pick up a dead body," said Spelce, who, with a sense of awe, recalled a woman who ran to the side of pregnant Claire Wilson. "She lays down between Claire and her dead boyfriend, while the shooting is going on, and comforts her until they came to rescue her. A red-haired, hippie type of girl, and she took her hand, and said 'Don't close your eyes, Claire.' Then she came to the hospital a day or two later and brought her a gift of a painting she made to comfort her. And they never saw each other again."
Looking back at how fate spared him, Preece, who still lives in Austin, says the events of Aug. 1, 1966, cross his mind daily, especially when he sees that tower.
"A quarter-inch to the right and he could have picked off any one of us," he said of himself and his pals, who were standing shoulder to shoulder when one of Whitman's bullets found the man next to him. "One thing I told myself is that I looked at it like a second chance at life. Lots of times in my life things don't go my way, and I say, 'Quit complaining, you survived the day.' "
Contact Steve Bornfeld at sbornfeld@reviewjournal.com. Follow @sborn1 on Twitter. Contact Jeff German at jgerman@reviewjournal.com or 702-380-4564. Follow @JGermanRJ on Twitter.