Major hotel envisioned near Las Vegas Convention Center
October 31, 2017 - 3:00 pm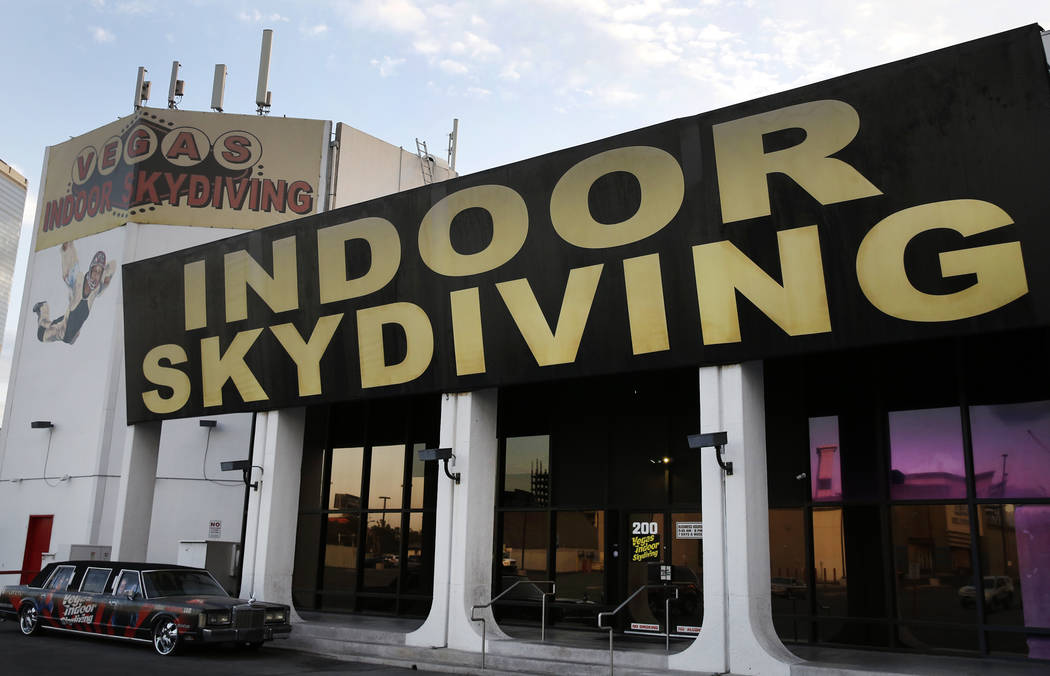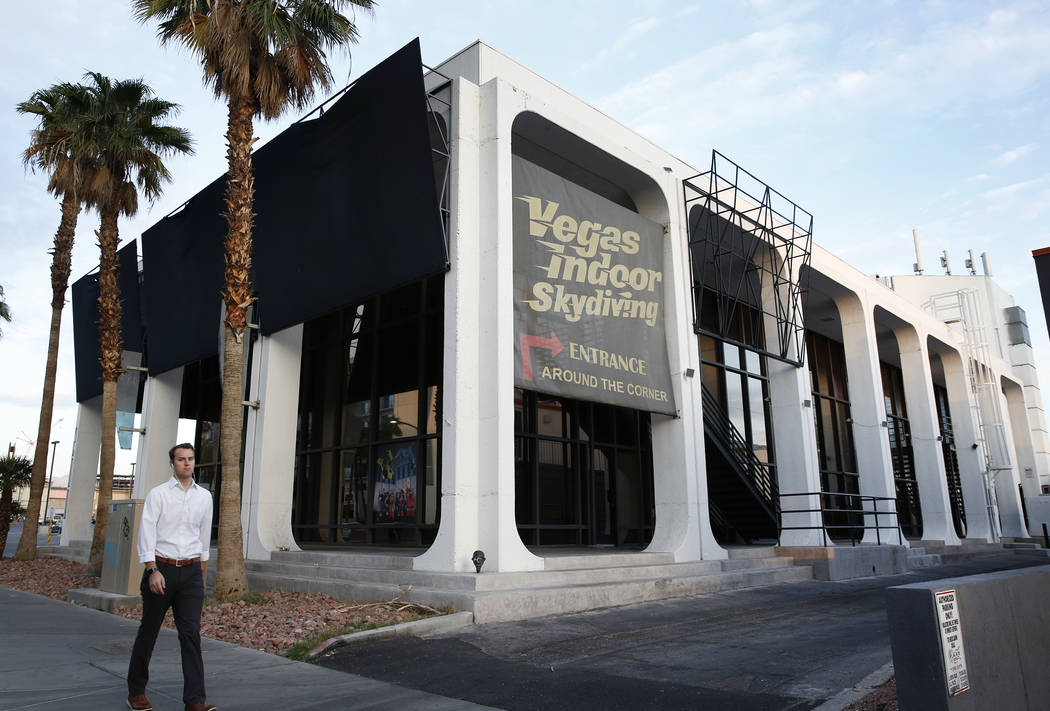 Triple Five, after trying to unload property it owns on the north Strip, is doubling down and eyeing a big hotel project.
The developer has bought the Vegas Indoor Skydiving building at 200 Convention Center Drive and an adjacent, 4.5-acre parking lot. The $16 million sale, by Tarsadia Investments, closed Oct. 23, property records show.
Its purchase comes as the neighboring Las Vegas Convention Center plots a major expansion and renovation. And the bulk of its new holdings, the parking lot, has a history marked by soaring and plunging prices and big projects plans that never left the drawing board.
Triple Five already owns an adjacent 5.4-acre parcel, on Las Vegas Boulevard between the Peppermill restaurant and former Riviera site, having bought it a decade ago for $180 million. It put for-sale signs out front at least twice in recent years, but the site didn't trade.
With its latest acquisition, Triple Five — a conglomerate with executive offices in Las Vegas and Edmonton, Alberta, and investments in real estate, pharmaceuticals and other sectors — now owns 10.2 acres of contiguous real estate in the neighborhood.
James Grindstaff, vice president of development, said in an interview that the company is looking to develop a hotel that would stand at least 35 to 40 stories.
He couldn't provide a firm construction timeline, saying the "best-case scenario" is receiving Clark County approvals by February or March 2019. The company hasn't filed development plans with the county and hasn't decided whether the hotel would include a casino, he said.
Grindstaff also said the company doesn't want to build anything that would harm the convention center expansion, because that could hurt its own project as well.
"Now that we own the land, we certainly want to build as soon as possible, but we want to do it right," he said.
Tarsadia, based in Newport Beach, California, did not respond to requests for comment. Efforts to speak with Vegas Indoor Skydiving management were unsuccessful.
Asked why Triple Five bought more property and drew up project plans after it couldn't sell its other parcel, Grindstaff said the economy has turned in the past year and that the stock market "is up tremendously."
He also cited other activity on the north Strip, including the recent sale of the long-mothballed Fontainebleau, construction of the delayed Resorts World Las Vegas, and ex-NBA player Jackie Robinson's delayed but growing arena and hotel project plans.
Given the activity, it "just makes sense to go ahead and develop that parcel now," Grindstaff said.
Triple Five wasn't the first group to consider buying the properties on Convention Center Drive. In 2014, the Las Vegas Convention and Visitors Authority planned to acquire them for up to $19 million for expansion space.
But the sale never went through, and the authority bought the Riviera in 2015 and imploded the casino to make room for its growth spurt.
It didn't buy the Tarsadia holdings because it also wanted to acquire neighboring property from developer Irwin Kishner but couldn't reach a deal with him, a person familiar with the matter said last week.
Kishner died in September at age 84. His holdings on and off Convention Center Drive included the mostly empty Somerset Shopping Center.
In a $1.4 billion overhaul, the LVCVA plans to expand the convention center by 1.4 million square feet by 2021 and renovate the existing 3.2 million-square-foot facility.
Asked for comment on the Kishner deal, LVCVA spokeswoman Maria Phelan said on Tuesday that officials "don't have anything to add" to this story.
Contact Eli Segall at esegall@reviewjournal.com or 702-383-0342. Follow @eli_segall on Twitter.
Fizzled plans
There have been at least two other high-rise proposals for Triple Five's new parking lot, county records show.
In 2003, investors had plans for a 24-story hotel-casino there. But the Related Cos., a New York developer, bought the site in 2004 for $15 million and unveiled plans for Icon, a condo project with two 48-story towers.
Related was expected to break ground in summer 2005 but canceled the project in early 2006, citing a slump in high-rise sales in Las Vegas, as well as lawsuits and rising construction costs, according to news reports. But, with property values still inflating rapidly across the valley, it sold the site to Tarsadia in mid-2006 for $37 million.
Tarsadia acquired the Skydiving building in 2007 from a separate seller for $4.9 million, records show.
All told, it acquired the two properties on Convention Center Drive for nearly $42 million, or more than twice what it sold them for.