Small businesses recover near site of Las Vegas shooting
November 2, 2017 - 8:22 pm
Updated November 3, 2017 - 10:33 pm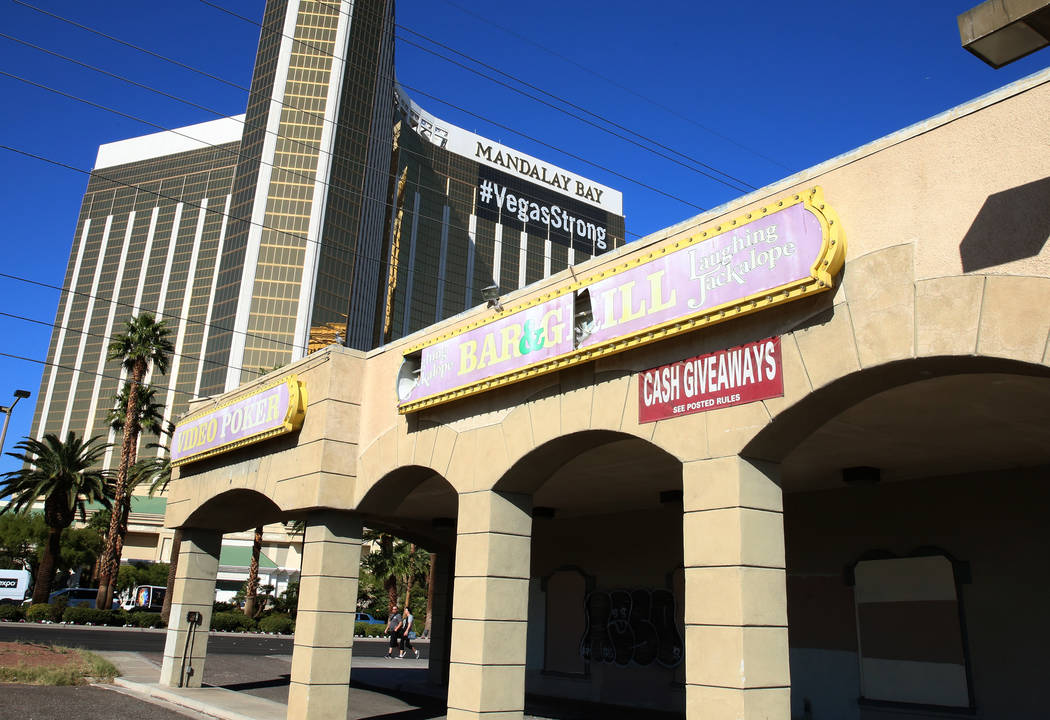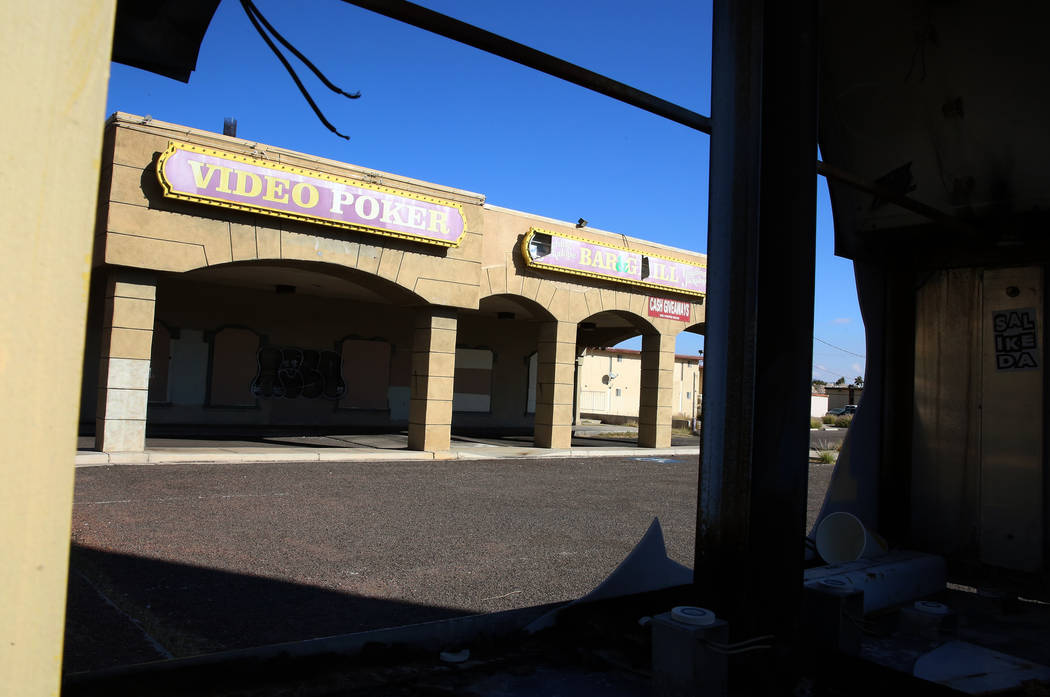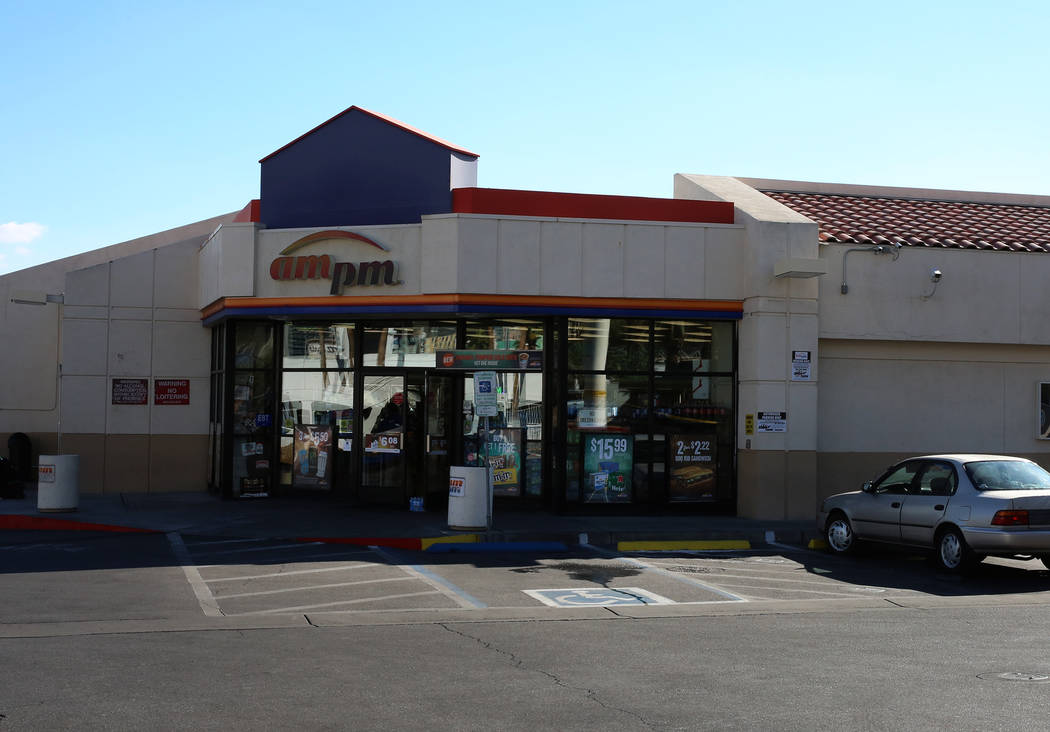 Even before the mass shooting on the south Strip last month, the neighborhood wasn't exactly buzzing with activity.
One side of Las Vegas Boulevard has megaresorts, but on the other side, the famed roadway has some boarded-up buildings, a couple of old motels, some retail, an abandoned observation-wheel project and dirt lots.
The Oct. 1 massacre at the Route 91 Harvest festival was the deadliest mass shooting in modern U.S. history. In its wake, 58 victims died and more than 500 were injured. What, if any, impact has it had on business on this sleepy stretch of the Strip?
Those reached this week reported mixed results.
Cornerstone Co. founder Ric Truesdell, whose firm manages Akita Plaza, said concertgoers fled to the small retail center after a gunman started spraying bullets at Route 91 from his 32nd-floor suite at Mandalay Bay.
The south Strip was sealed from traffic for a few days after the Sunday night shooting, and Truesdell said Akita tenants didn't reopen until that Thursday, as Las Vegas police "kept it all closed down."
Its tenants include fast-food chains Panda Express and McDonald's as well as Liquor Outlet and some others.
"It was a pretty big impact for them," Truesdell said, but he added that "a lot of other issues in life" are more important than a dayslong stretch of lost sales.
Liquor Outlet manager German Maldonado indicated that the vast majority of the store's customers are guests at Mandalay Bay and other tourists and that Liquor Outlet had sold plenty of booze to Route 91 concertgoers.
He said he's "definitely" noticed a drop in foot traffic for this time of year, but business has been picking up, and the store is about 95 percent back to normal.
October is typically a busier-than-average month for the Little Church of the West wedding chapel. Business might have been down slightly last month compared with that of other Octobers, owner Greg Smith said, but couples didn't bail in droves.
"We really didn't have that many cancellations," he said.
Howard Bulloch, whose south Strip real estate holdings include the mothballed SkyVue observation-wheel project, vacant land and the Desert Oasis apartment complex, said a few of his tenants helped drive shooting victims to the hospital.
He praised them and valley residents in general and said there's been "no real impact … whatsoever" to his business interests in the area. Residents still had access to their apartments in the wake of the attack, he noted.
SkyVue is just south of Las Vegas Village, the open-air venue that hosted Route 91, and consists of little more than two towering concrete columns.
It's one of several properties in the area that have been put up for sale in recent years but haven't traded.
Among them: the abandoned, 1950s-era White Sands motel, which juts into Las Vegas Village and is surrounded on three sides by it. As of summer 2016, the 1-acre motel site was on the market for $25 million, a bubble-era price that seemed all but impossible for it to fetch even before the shooting.
A representative for the motel property could not be reached for comment.
Meanwhile, it's unclear what casino giant MGM Resorts International, which owns Mandalay Bay and Las Vegas Village, will do with the 15-acre festival grounds.
Two weeks ago, MGM said it would decide the site's future "after careful consideration and at the appropriate time." A representative said Thursday that officials had no further comment.
Contact Eli Segall at esegall@reviewjournal.com or 702-383-0342. Follow @eli_segall on Twitter.