Watch the Las Vegas Strip marquees go dark — PHOTOS, VIDEO
October 8, 2017 - 2:53 pm
Updated October 9, 2017 - 6:44 am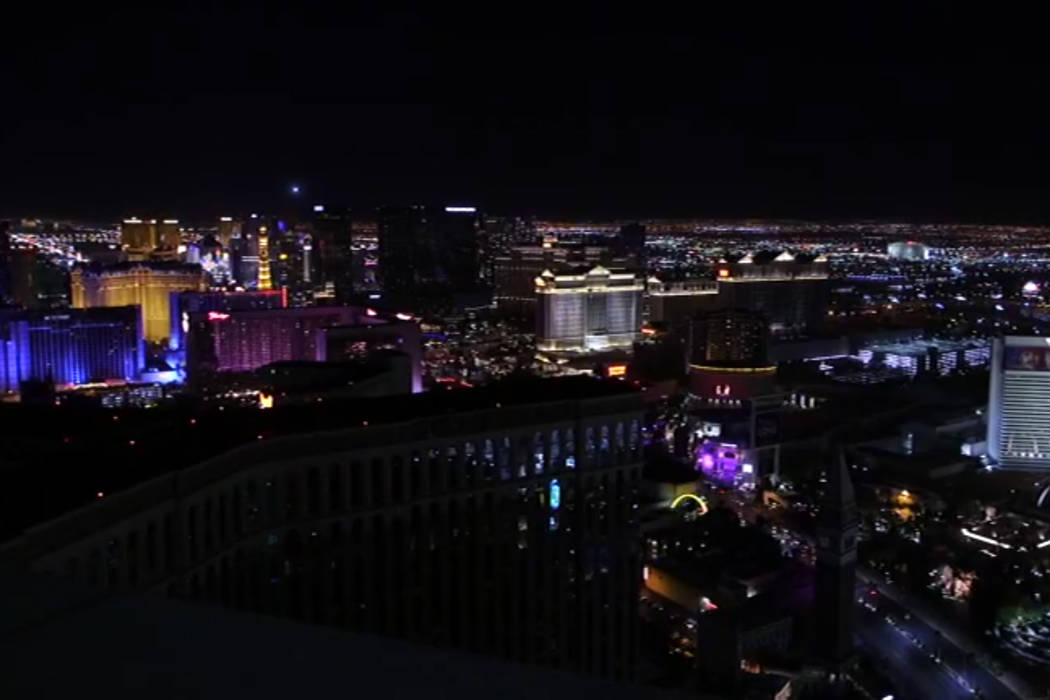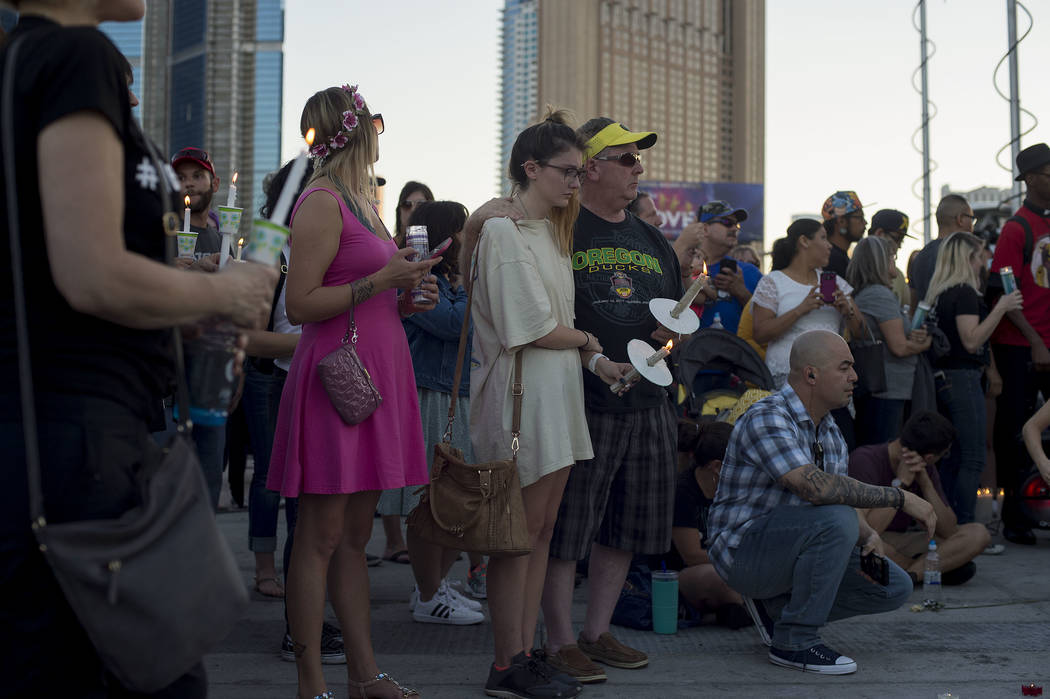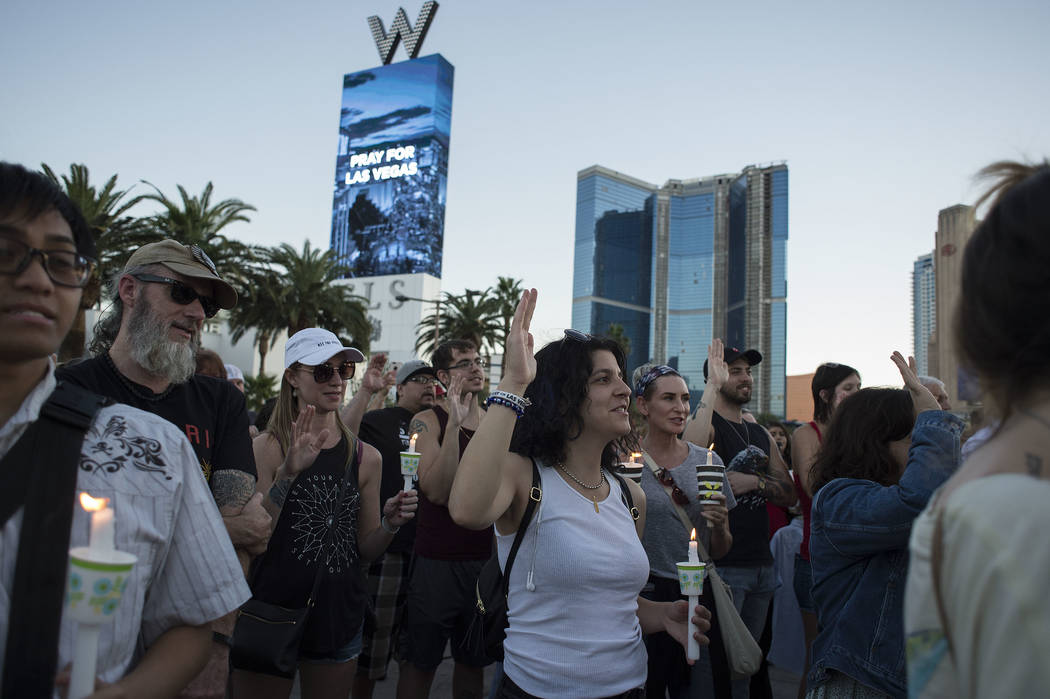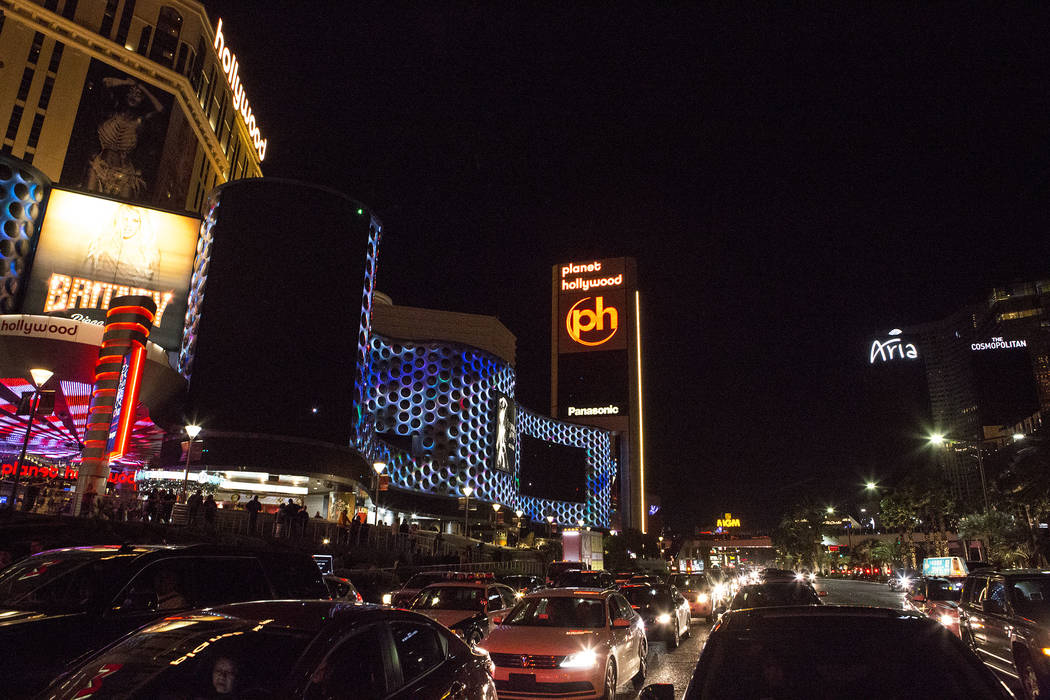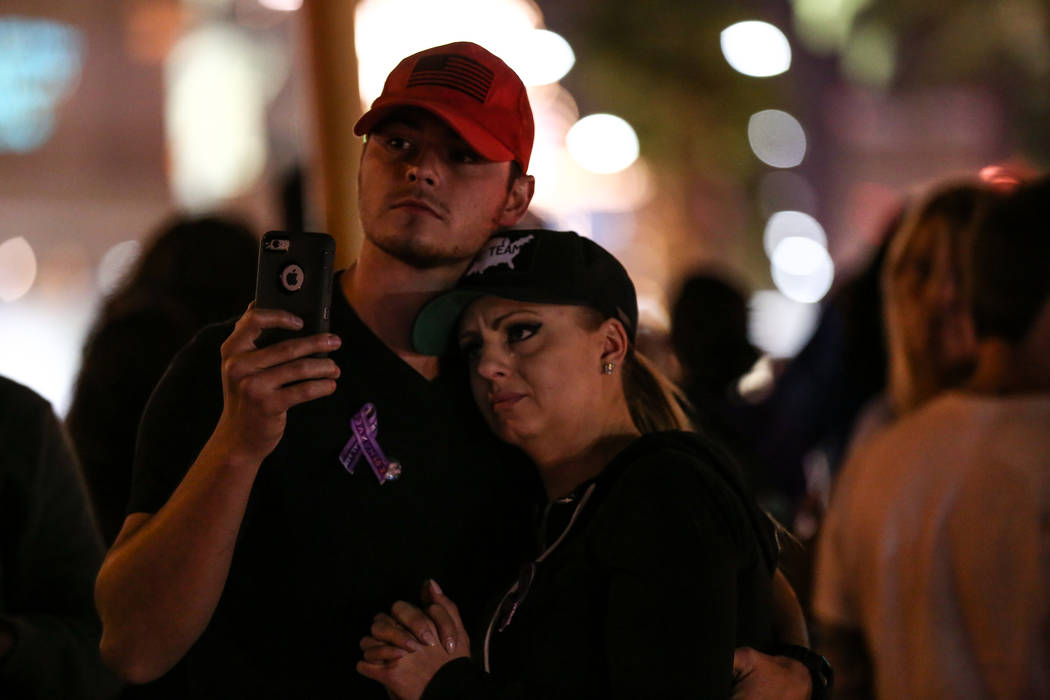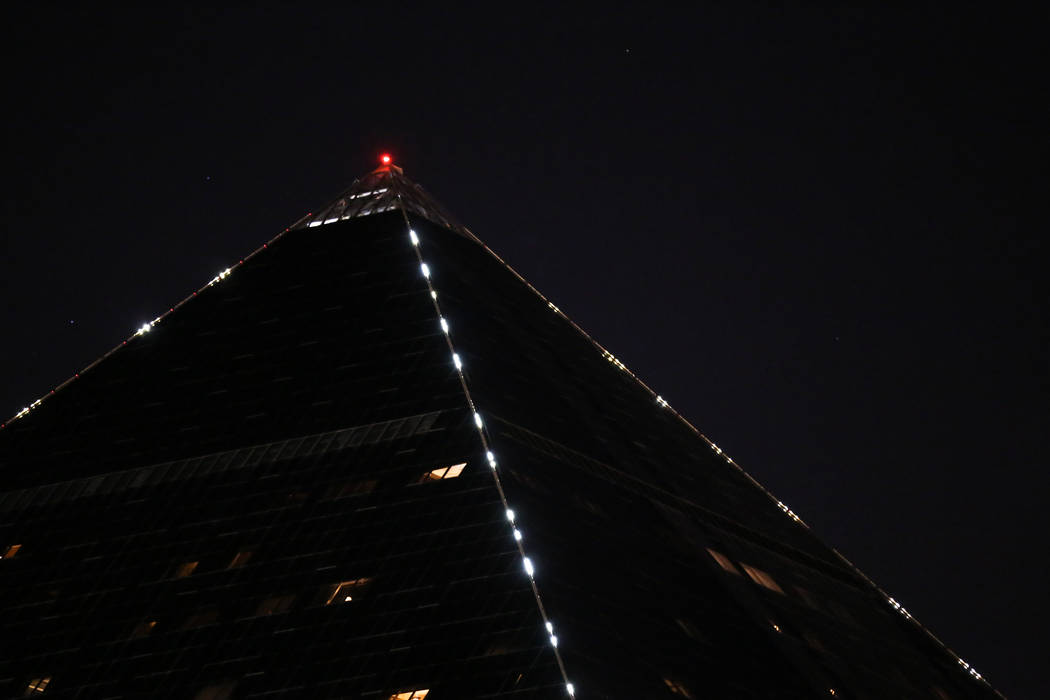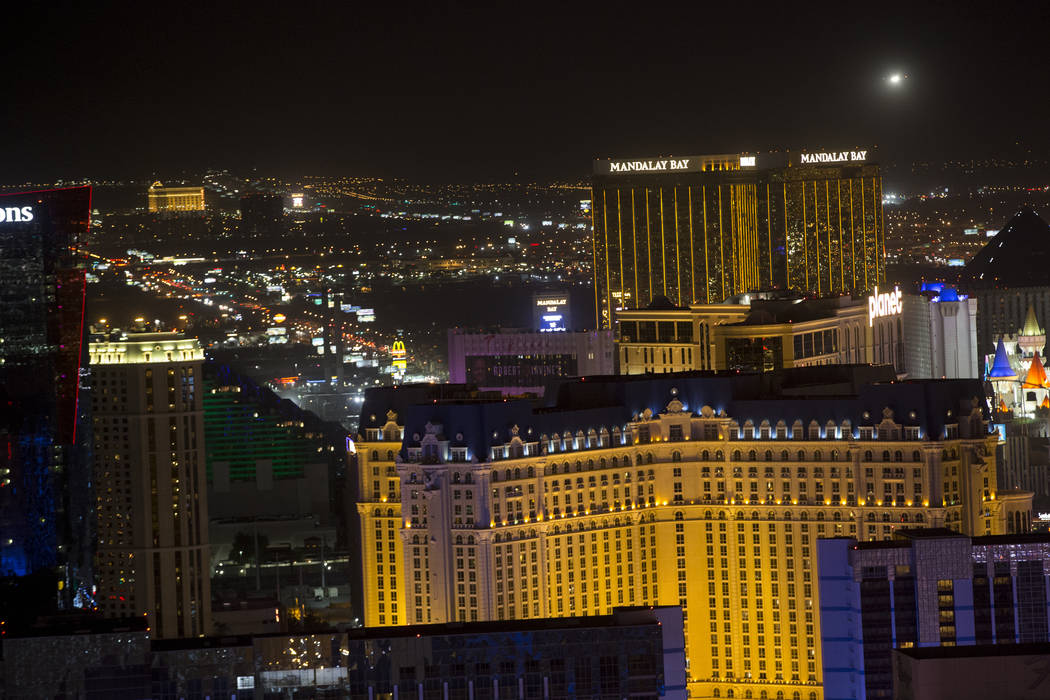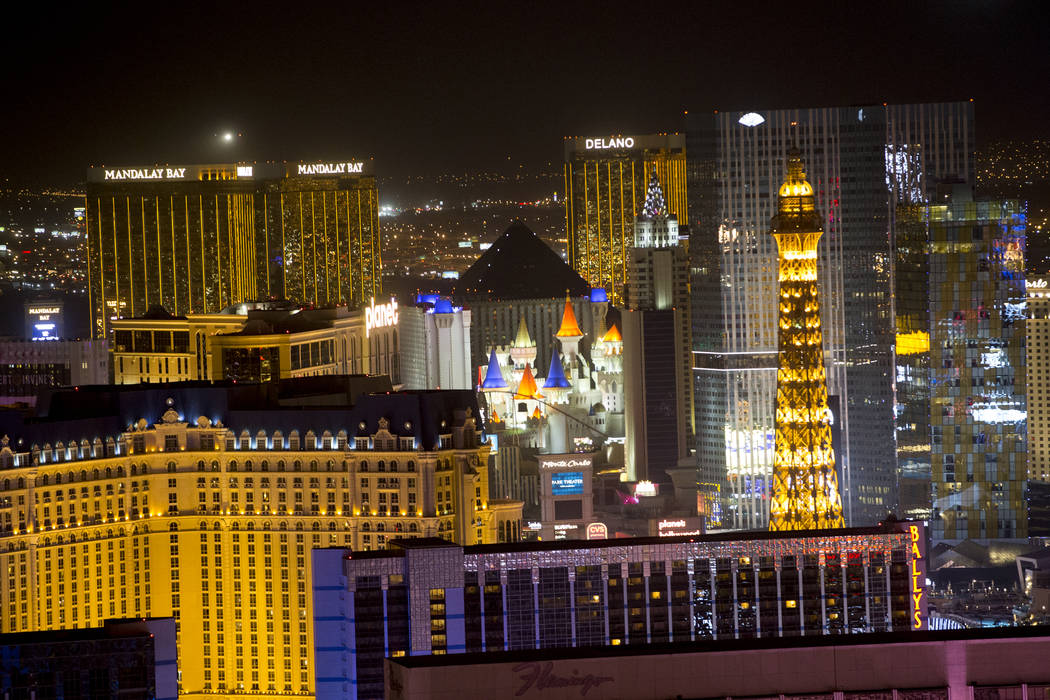 Most Strip gaming properties turned off their digital marquees Sunday in remembrance of the victims of last week's shooting massacre near Mandalay Bay.
The signs went dark at 10:05 p.m. for 11 minutes in honor of the 58 victims who were killed during the mass shooting at the Route 91 Harvest festival, the Las Vegas Convention and Visitors Authority said in a statement.
"I think it's a cool unification symbol," Michael Maiolo said before the lights went out. "We're going to stop in this incredibly busy city where seemingly nothing stops."
Maiolo and his friends from Orange County, California, drove to Las Vegas after leaving church on Sunday. He said they didn't know the lights were going to go out, but wanted to come to pray with people and talk about last week's shooting.
In all, 60 businesses around the Las Vegas Valley agreed to turn off marquees and dim other lights to honor the victims. Many properties on the Strip left building facade lights on.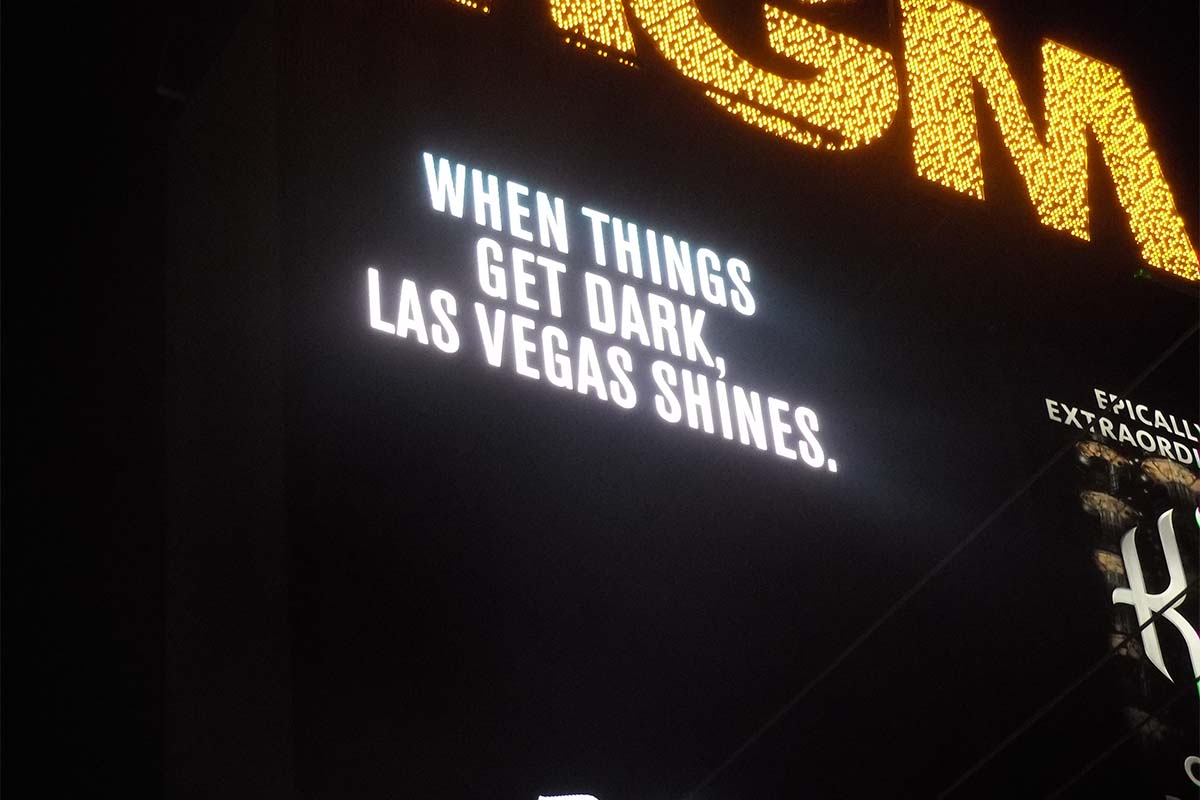 Stephanie Leier came to Las Vegas with flowers from Saskatchewan, Canada, and laid them at one of the many memorials on the Strip.
"It's an unfortunate event, an awful tragedy," Leier said, "and we wanted to pay our respects while we're here."
People gathered around a large pile of flowers on the median at the intersection of Las Vegas Boulevard and Reno Avenue, near Mandalay Bay, as the signs went out. Those who tended to the memorial all week boxed up many of the items to protect them from the evening's strong winds.
The gusts settled briefly as the lights went out.
Music on the center Strip cut out abruptly just before the lights dimmed.
"It was like, everyone here took a minute and stopped," 34-year-old Jasmine Manuel said. "Everyone's here from all over, and they're here for different things, but for 10 minutes we were all here together."
Manuel, a single mother from Atlanta, almost canceled the Las Vegas vacation she'd been planning since the start of the year. She decided she wanted to show her daughters that fear shouldn't hold them back.
"I'm glad we came," she said. "It's hard to understand, but I want them to see that life goes on and we keep moving, because we have to."
As the lights came back on, some people driving down the Strip honked in support as they passed the memorial.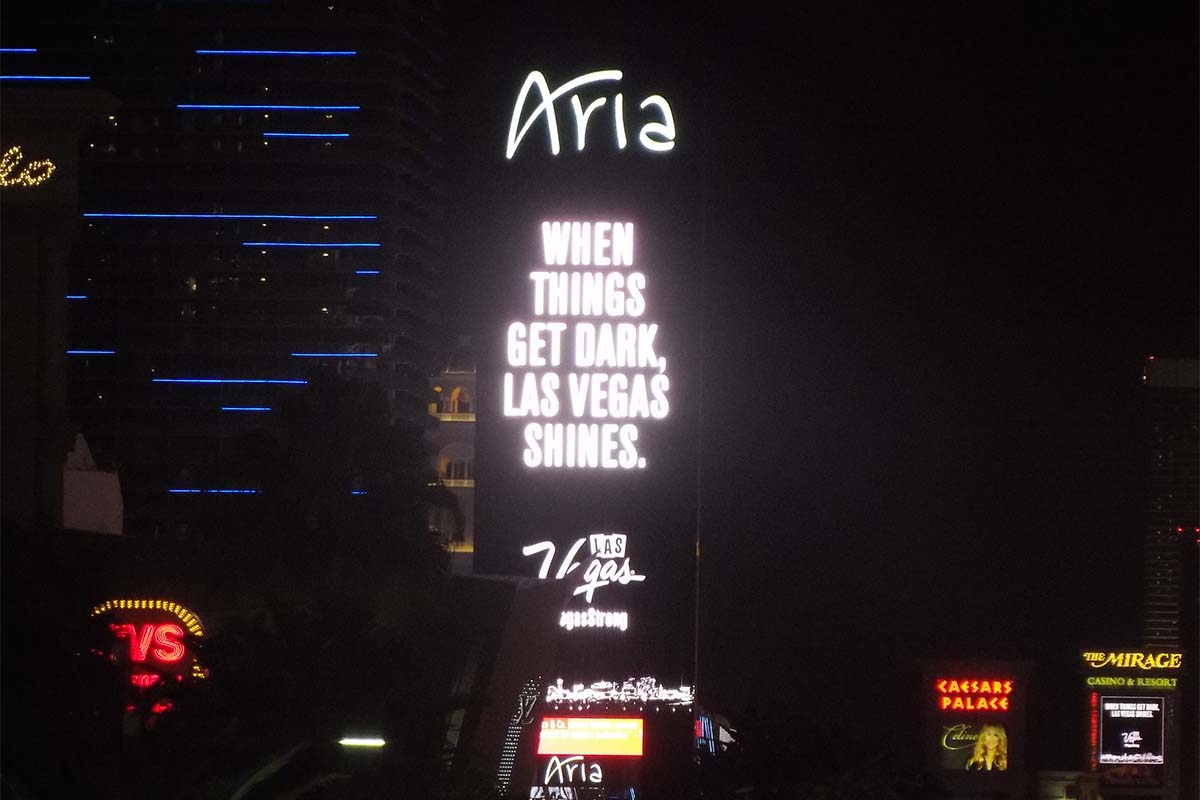 "There was a couple (lights) that went out, but not as many as we were thinking," Leier said. "I was really hoping the Strip would go black. I was looking forward to seeing that, kind of a respectful thing to do."
Earlier in the evening, a group called All Shades United organized a vigil at a memorial at Sahara and Las Vegas boulevards to commemorate one week since the mass shooting occurred.
Last Monday, The Linq's High Roller was lit in red, white and blue. Other cities honored the victims last week by shutting off their lights on Monday, including Paris at the Eiffel Tower and New York City at the Empire State Building.
After Tim and Bridget Hill landed in Las Vegas on Monay night, the couple rented a car and spent the week exploring the Southern Nevada desert and national parks, but they did eventually venture out onto the Strip.
"I feel absolutely safe," Bridget Hill said. "There's nothing to be afraid of down here except traffic accidents."
Contact Blake Apgar at bapgar@reviewjournal.com or 702-387-5298.