New flyover ramp at the Centennial Bowl interchange opens July 12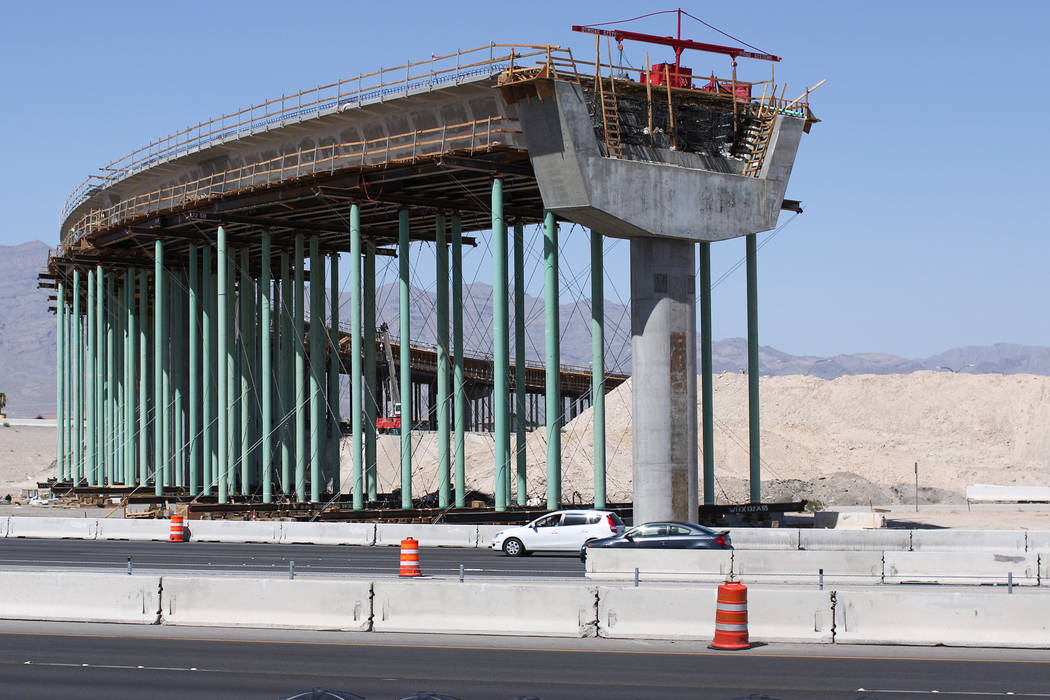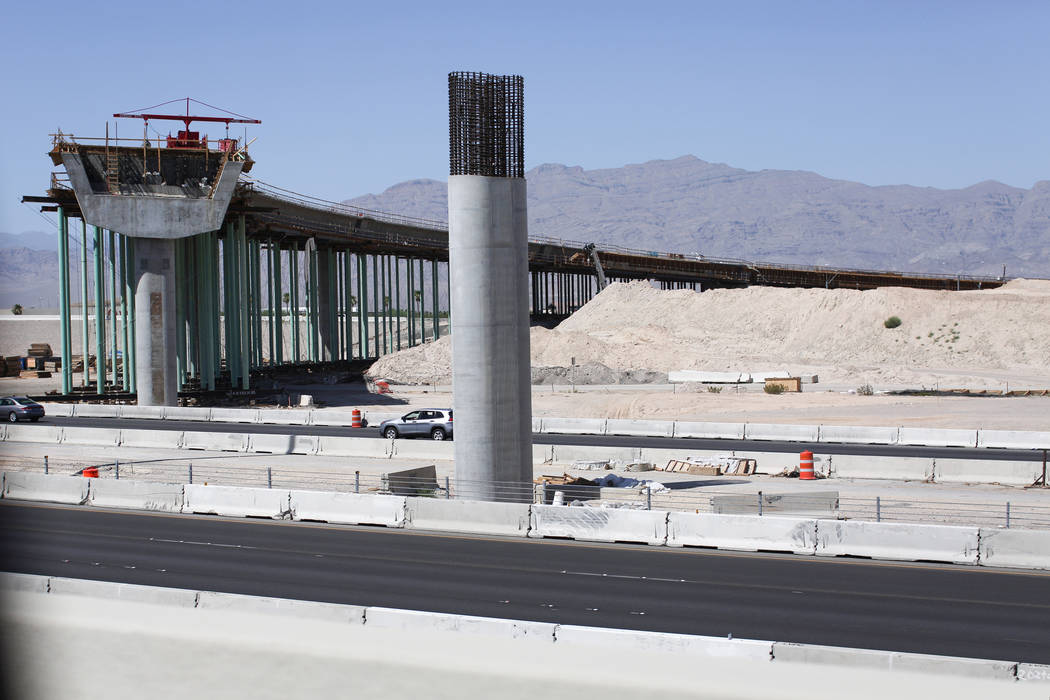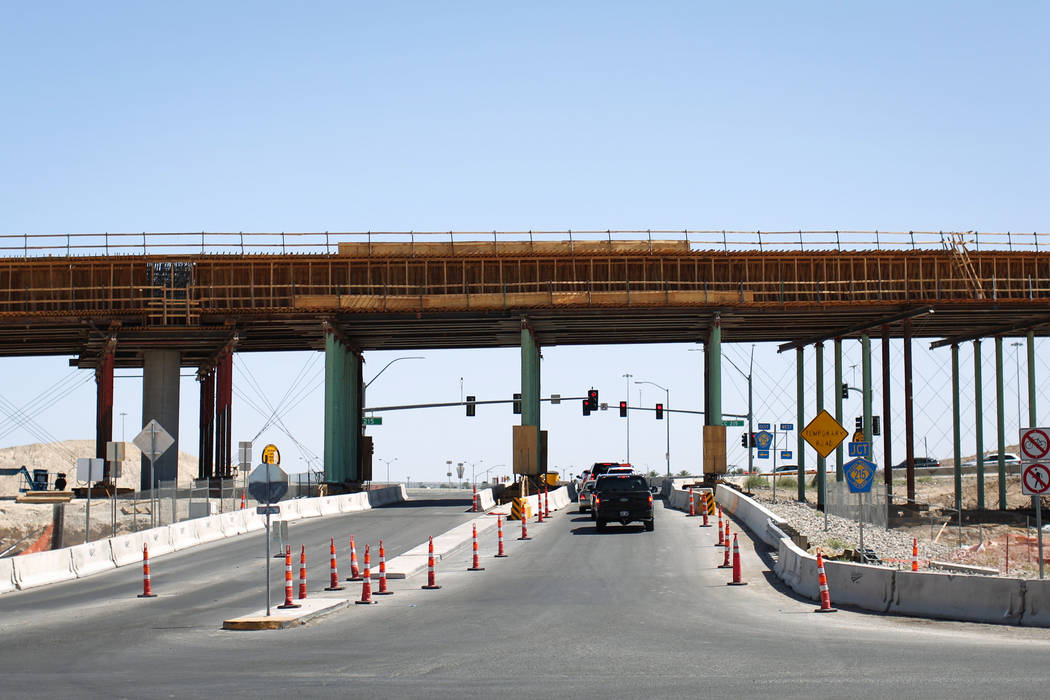 Vehicles finally will be zooming across a new $47 million flyover bridge in northwest Las Vegas on July 12, when construction wraps up on the current phase of the Centennial Bowl freeway interchange, the Nevada Department of Transportation said Monday.
NDOT officials plan to hold a dedication ceremony before drivers are allowed to access a 60-foot-tall, 2,500-foot-long flyover bridge linking the westbound 215 Beltway to southbound U.S. Highway 95, NDOT Deputy Director William Hoffman said during the agency's board meeting.
Construction of the Centennial Bowl began in summer 2015, and the initial phase was completed last year with the opening of a ramp linking northbound U.S. 95 to the eastbound Beltway.
Even though those segments are completed, a lot of work still needs to be done to complete Nevada's second-busiest freeway interchange as soon as 2022.
Next year, construction resumes with a $55 million project that calls for construction of a flyover ramp carrying vehicles from northbound U.S. 95 to the westbound Beltway, a ramp connecting southbound U.S. 95 to the eastbound Beltway and a third ramp linking the westbound Beltway to northbound U.S. 95, NDOT spokesman Tony Illia said.
Those three ramps are expected to be completed by 2020.
Shortly afterward, work is expected to start on the final phase, expected to take another two years to complete, Illia said.
That last chunk, estimated at $110 million, calls for an upgrade of the 215 Beltway to a divided, six-lane freeway through the Centennial Bowl interchange.
Plans also call for construction of ramps connecting the eastbound Beltway to northbound U.S. 95 and the Beltway in both directions to southbound U.S. 95, Illia said. Additionally, crews will build frontage roads and realign Oso Blanca Road.
The entire project would have taken another 10 to 20 years to complete if Clark County voters in November had rejected Question 5, which will extend the fuel revenue index tax that took effect in 2013, Illia said. About $3 billion will be generated by the tax over the next decade to help pay for nearly 200 transportation projects.
Contact Art Marroquin at amarroquin@reviewjournal.com or 702-383-0336. Follow @AMarroquin_LV on Twitter.
Driving through
About 107,500 vehicles travel daily thorugh the 215 Beltway and U.S. Highway 95 freeway interchange in northwest Las Vegas, as known as the Centennial Bowl.
Source: Nevada Department of Transportation