Nevada Preps Boys Player of the Week: Bishop Gorman's Billy Scaldeferri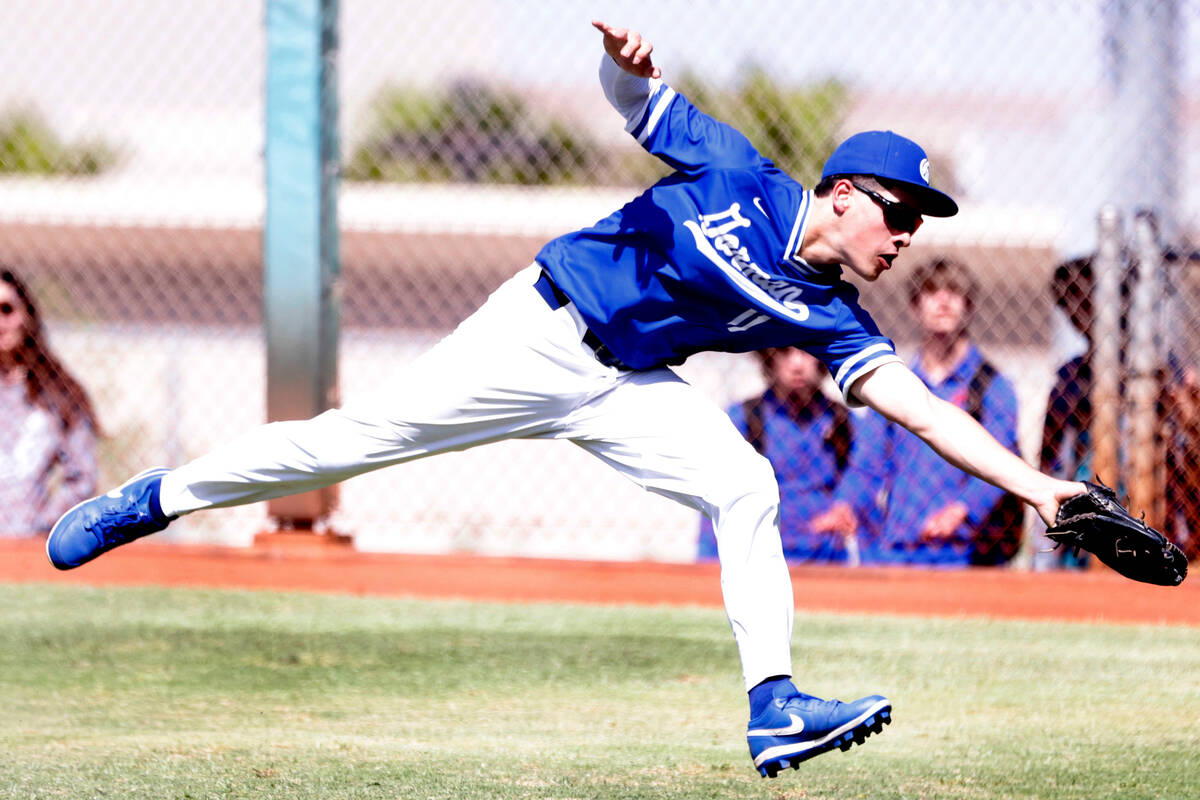 Billy Scaldeferri said this year's Bishop Gorman baseball team is full of hard workers.
The Gaels' senior outfielder has contributed to that environment as he's made the transition to his first full season in the outfield. He's also continued to help the Gaels with his bat.
Scaldeferri hit a three-run home run in Gorman's 10-3 win over Desert Oasis in the Class 5A Southern Region title game Friday. He was 6-for-13 with seven RBIs and three home runs in the Gaels' four playoff wins last week.
For his efforts, he was named Nevada Preps Boys Athlete of the Week.
"The playoffs have gone really well for me and our team," Scaldeferri said. "It seems like we're really making a jump and wanting to make (a run at a state title) happen."
Against Desert Oasis, Scaldeferri's home run came during a seven-run fifth inning. Scaldeferri said after missing the first few pitches, he was ready for a two-strike fastball.
"I'm just making sure to do everything I can to help my team win," Scaldeferri said. "Stay on the fastball, hit everything hard and make sure I'm not missing pitches that I should be hitting. I just kept the same mentality throughout it all."
Scaldeferri's two other home runs came in the Gaels' 5-0 win over Faith Lutheran on May 9. His first one was in his first at-bat that put Gorman on the board first.
"The first one was pretty good because it brought us up 1-0," Scaldeferri said. "It seemed like that kind of kickstarted our team to score some runs."
Scaldeferri is committed to play college baseball at Grand Canyon University. He said the relationship he created with the coaches and the school's proximity to his home in Las Vegas made it the right school.
"I played a couple of games at GCU and they ended up offering me and I definitely took it," Scaldeferri said. "The campus is awesome and their program is really headed in the right direction with the coaches that they have. I'm really excited to go play there next year."
Contact Alex Wright at awright@reviewjournal.com. Follow @AlexWright1028 on Twitter.