Boys basketball coach of top-ranked Durango abruptly resigns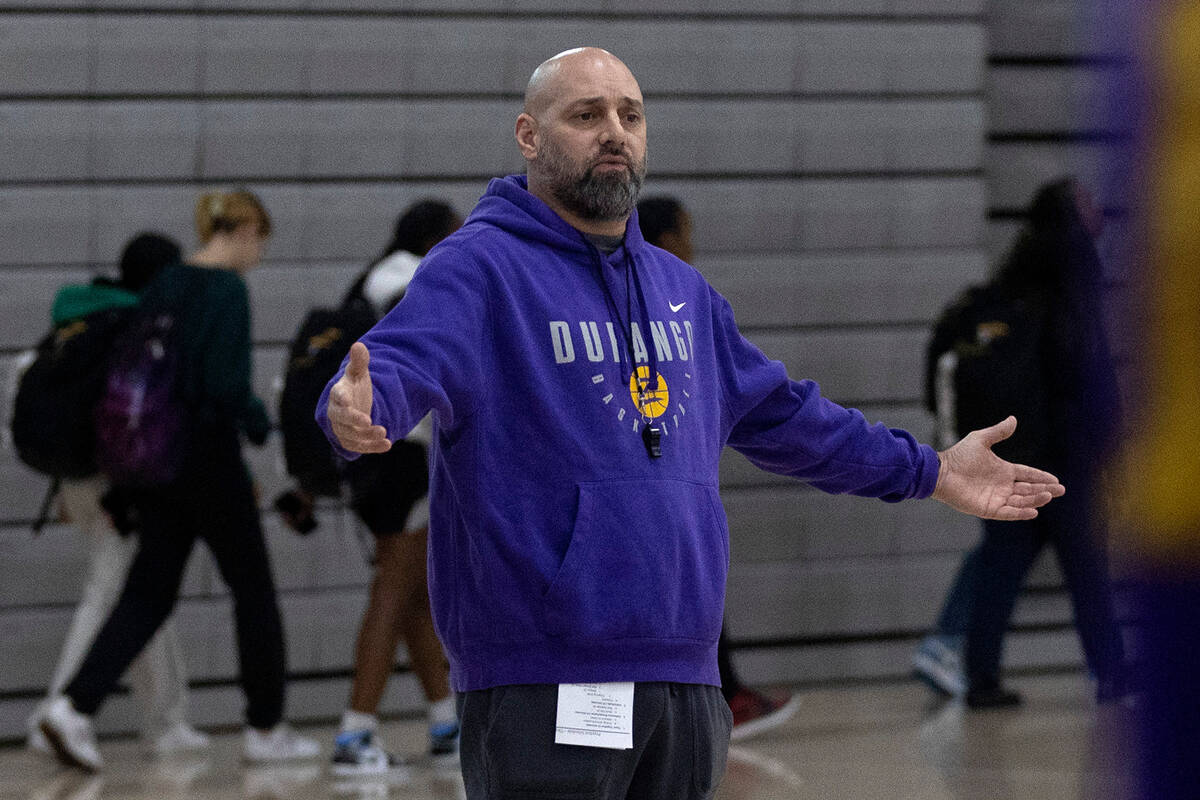 Chad Beeten has resigned as the boys basketball coach at Durango, according to an email from the school obtained by the Review-Journal.
The Trailblazers (14-5, 8-0 Class 5A Southern League) are the No. 1-ranked team in the Review-Journal's Southern Nevada rankings.
"This afternoon, Coach Beeten resigned from the position of Head Boys Basketball Coach at Durango High School," the email, which was sent Wednesday to parents of players on the team, said.
"… While we know Coach Beeten's resignation is untimely, the coaching staff and Durango administration will do everything we can to continue to support the athletes and help continue to have a successful conclusion to their season."
No reason was given for Beeten's resignation. He declined to comment. School administrators did not respond to a request for comment.
According to the message, assistants Mike Lee and Tim Jones will share head coaching responsibilities for the rest of the season.
"The players and coaches have worked hard all season and are in great position as conference play is coming to a close and we head into playoffs," the email said. "In order to maintain consistency in the program with Coach Beeten's resignation, Coaches Mike Lee and Tim Jones, who both know the athletes, what they have been working on, and the upcoming opponents, will lead the program for the remainder of the season."
Durango defeated Clark in an 83-54 home win Wednesday, and the Trailblazers play at Bishop Gorman at 6:30 p.m. Friday.
Durango went 54-21 in three seasons under Beeten, including reaching the Class 4A state semifinals in 2020.
Beeten joined Durango in 2019 after spending eight seasons at Clark, where he went 179-57 and won three Division I-A state championships. He also led the Chargers to the 2019 4A state title game.
Contact Alex Wright at awright@reviewjournal.com. Follow @AlexWright1028 on Twitter.