Faith Lutheran's Sydney Smith wins individual crown; Coronado top squad
October 17, 2017 - 9:55 pm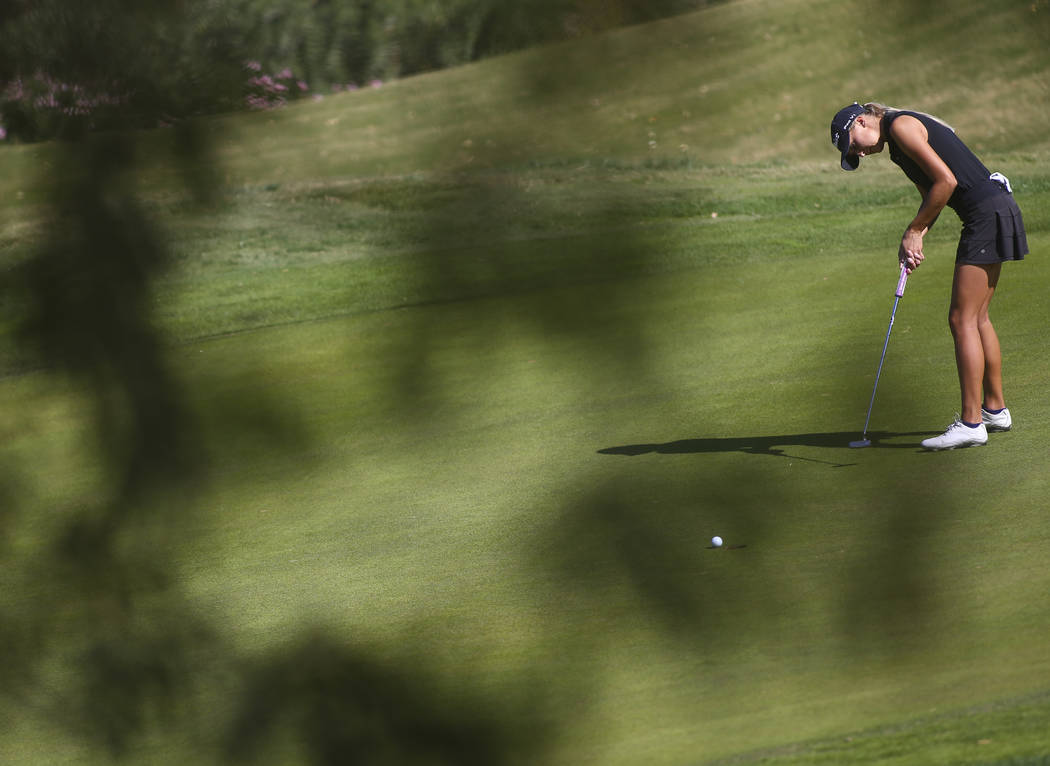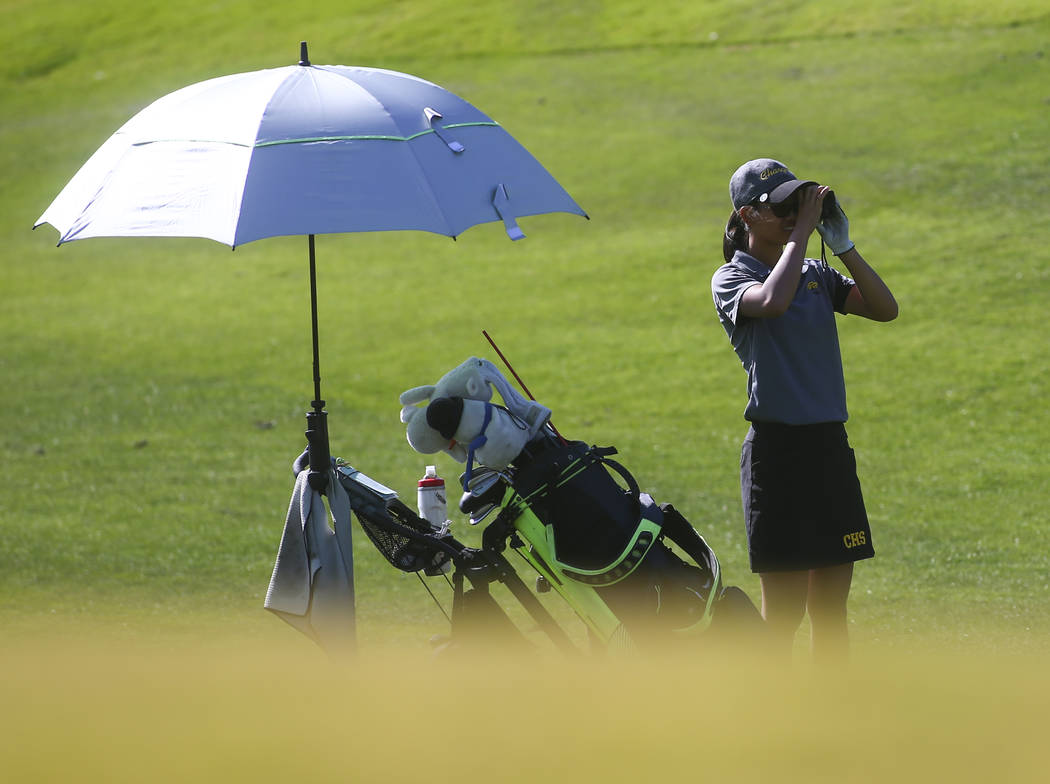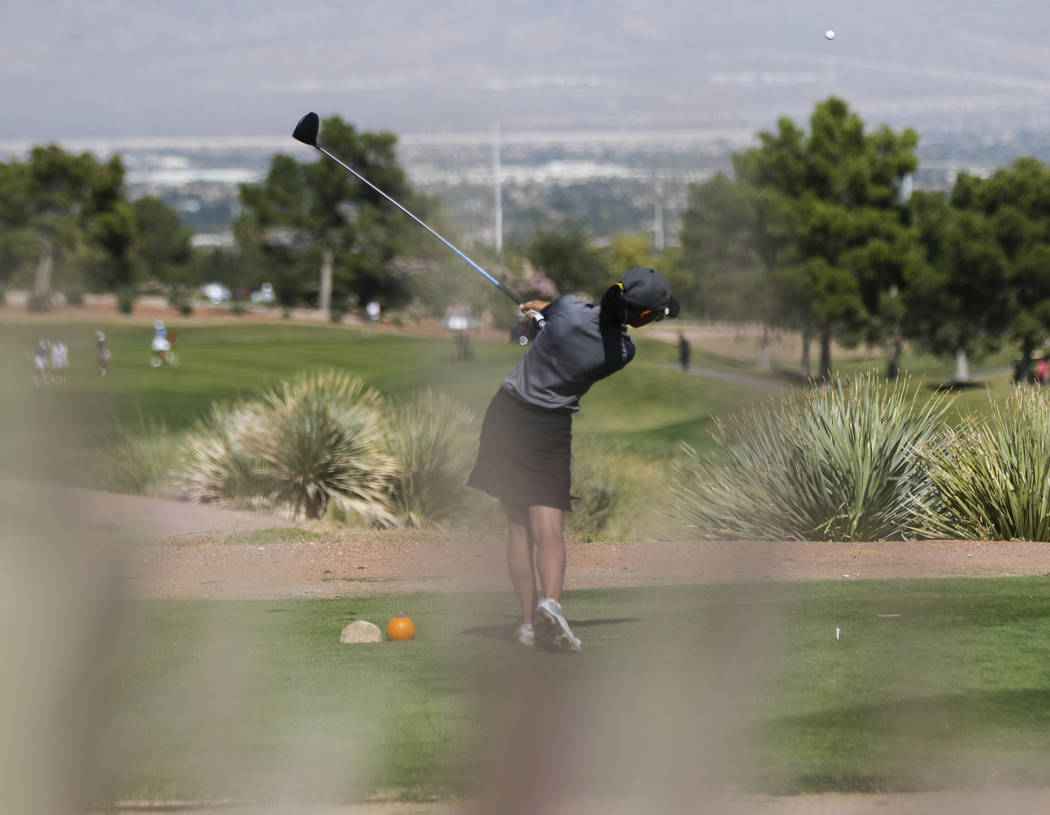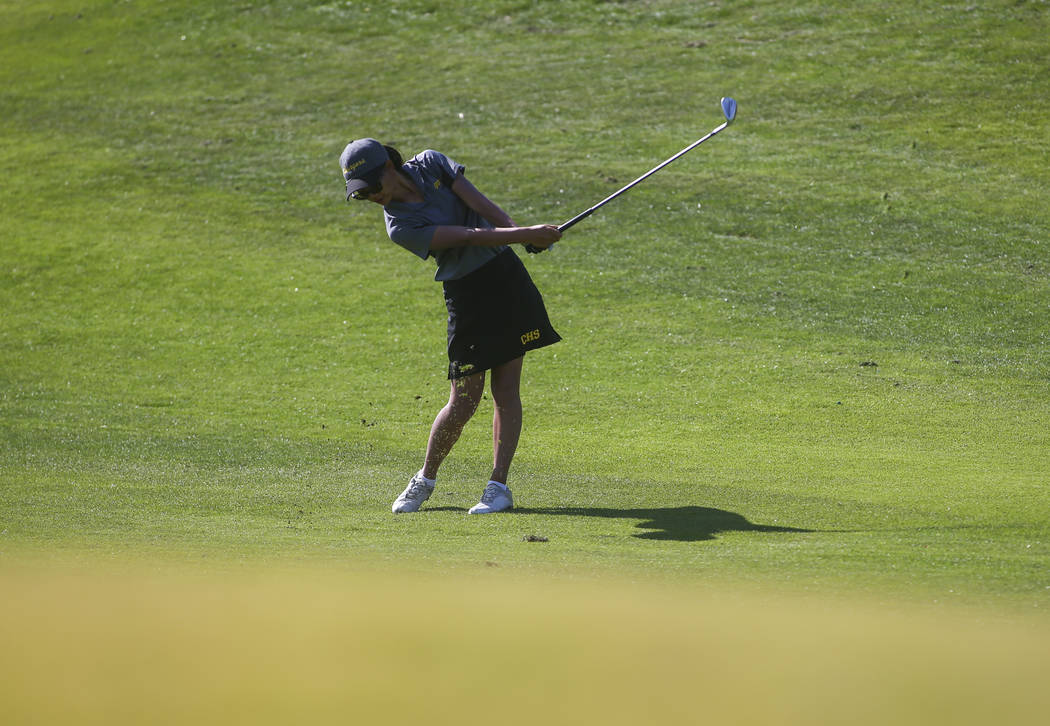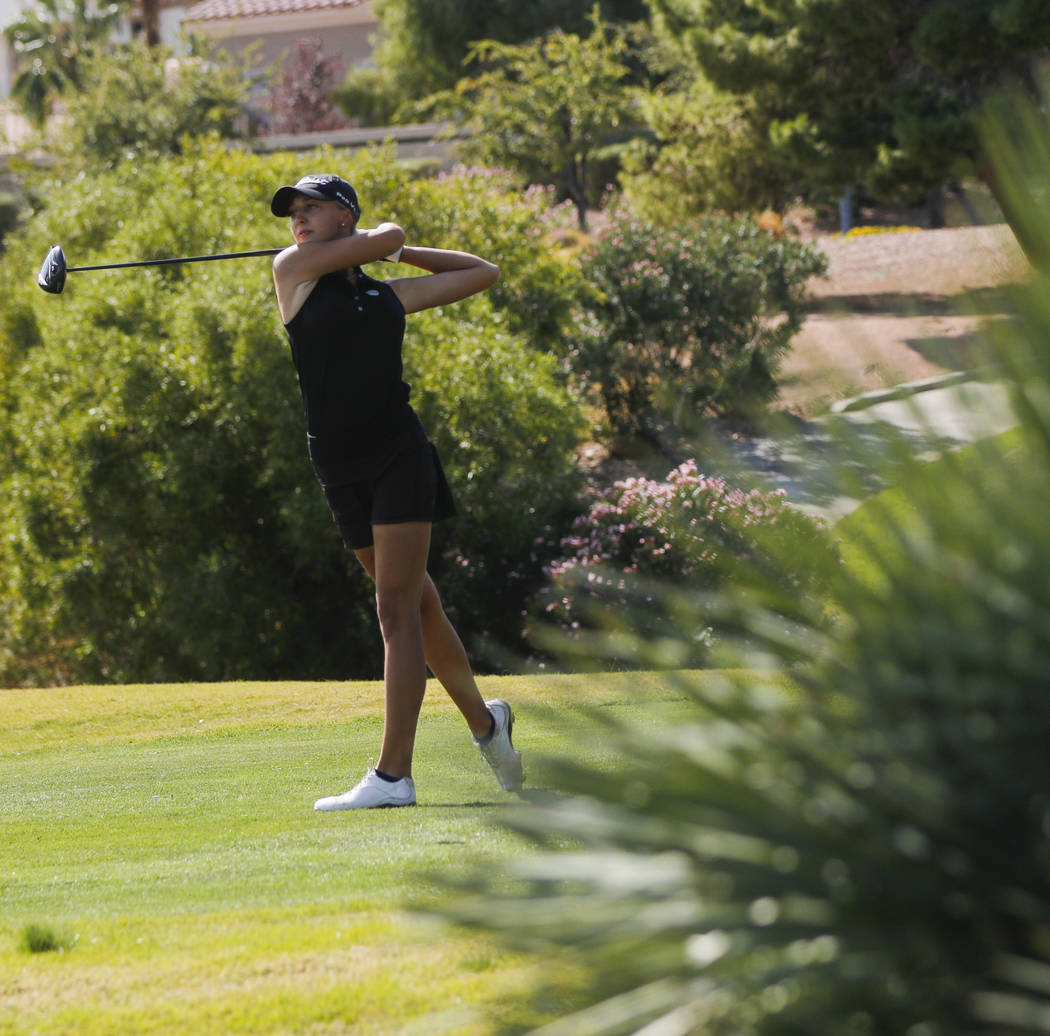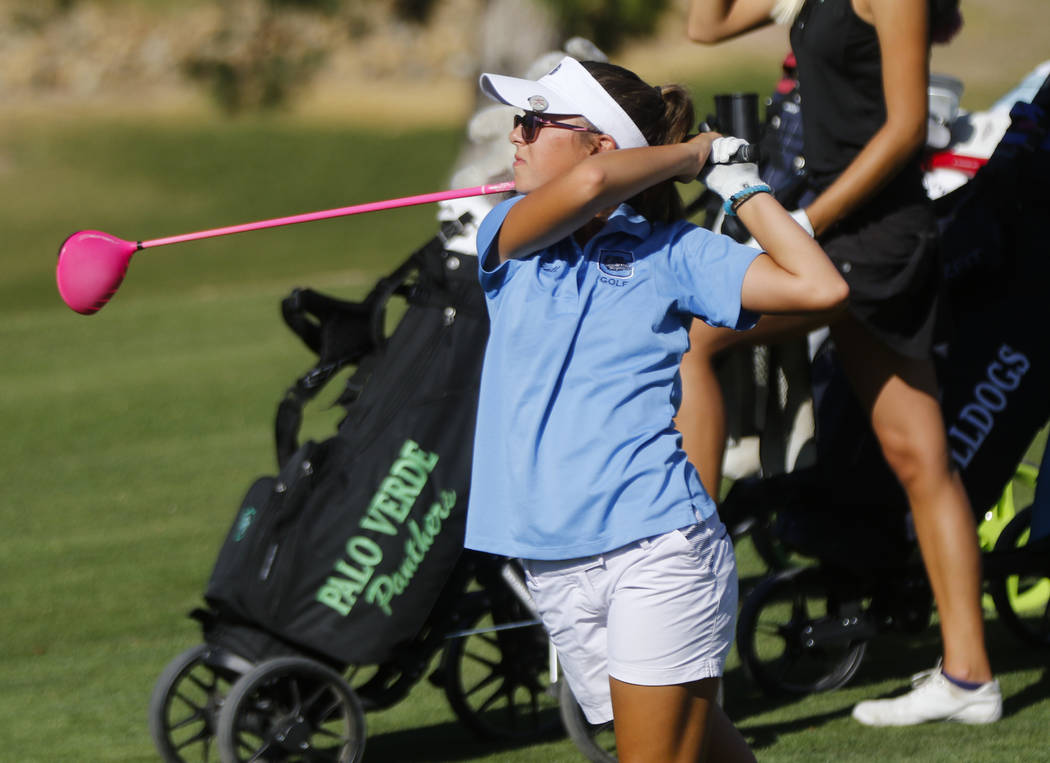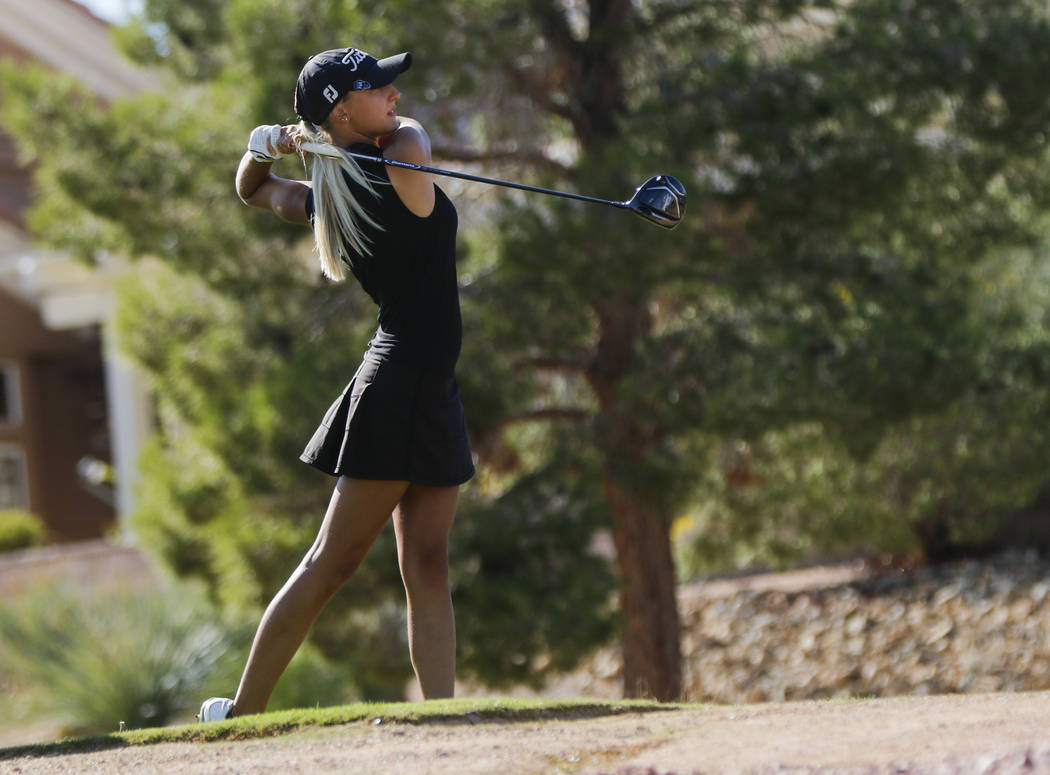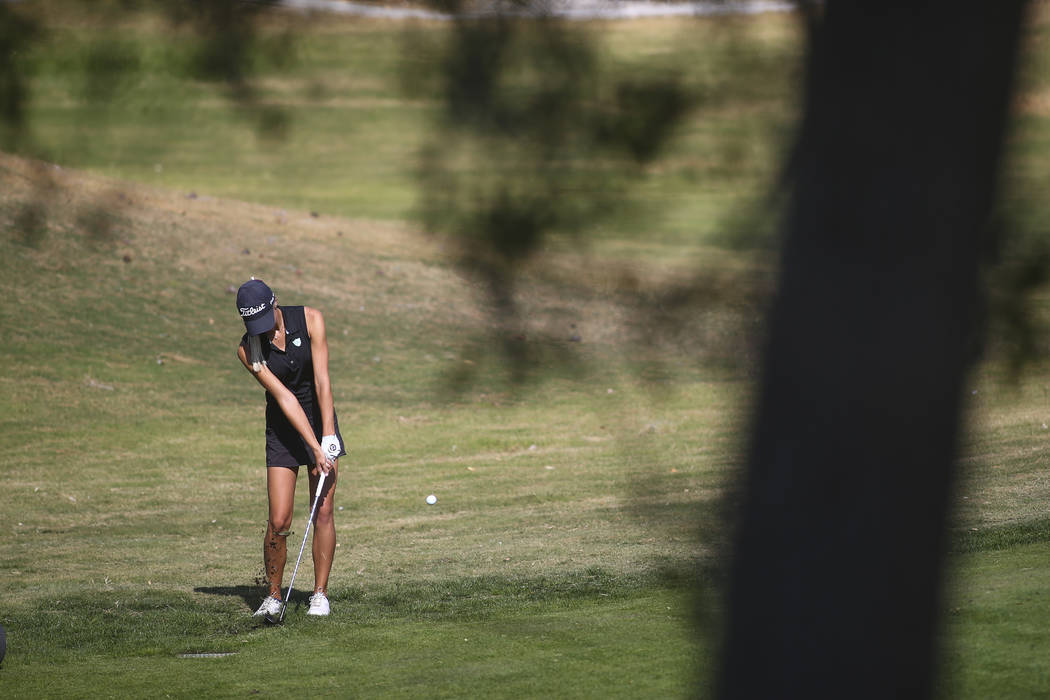 There's no one more thankful the Class 4A girls state golf tournament is two rounds than Sydney Smith.
Entering the day eight strokes back of the leader, the Faith Lutheran senior shot 7-under-par 65 Tuesday to finish 2-under-par 142 for the tournament and win the state title at Highland Falls.
"Last year I didn't do so well and I told my coach that would never happen again," Smith said. "My coach told me to go out and shoot 9-under today and I was two strokes off."
Despite finishing Monday with a 77, it was really one hole that set her so far behind. On the fifth hole, she couldn't get the ball out of a bush, and ended up shooting a 13 on the hole. She responded by finishing her next 31 holes a combined 11-under.
She birdied the fifth hole Tuesday.
Smith followed a similar script in the Division I-A state tournament in 2015 as a sophomore, shooting 7-over 79 on the first day and responding with a 67 on day two to win it. She said while it was nice to win at the highest classification this time around, her second state title was similar to her first.
"Every tournament I go into is the same mindset of one shot at a time, beat the course, beat old man par," Smith said. "It doesn't matter who I'm playing, what course it is, either way I'm going to play my best."
Palo Verde's Annie Haczkiewicz had the inside track to start the day after shooting 69 on Monday. She ran into trouble at the end of the front nine on Tuesday, bogeying the sixth hole and double bogeying the eighth to fall out of the lead.
Hunter Pate of Bishop Gorman took a brief lead Tuesday after biridieing four of the first 13 holes, but double bogeyed the 15th at almost the same instant Smith birdied the 16th for a three-stroke swing and giving Smith a lead she would not surrender.
Haczkiewicz and Pate tied at 144, but Pate earned second place on a tiebreaker.
In the team scoring, four Coronado golfers placed in the top 11 to help the Cougars shoot 600 as a team to win their fourth consecutive state title.
Coronado's Sami Penor carded a 145 to place fourth, Gabby DeNunzio was eighth with a 149, Crystle Querol was ninth with a 152 and Victoria Estrada was 11th with a 154.
"Gabby and Sami were there as freshmen and won four in a row and have four rings now," Coronado coach coach Joe Sawaia said. "I'm really happy for the girls and really happy for the ones that have been there for four years."
Contact Justin Emerson at jemerson@reviewjournal.com or (702) 387-2944. Follow @J15Emerson on Twitter.
Results: