Sunset Region: Shadow Ridge gets revenge on Palo Verde, wins title
Updated May 12, 2018 - 10:09 pm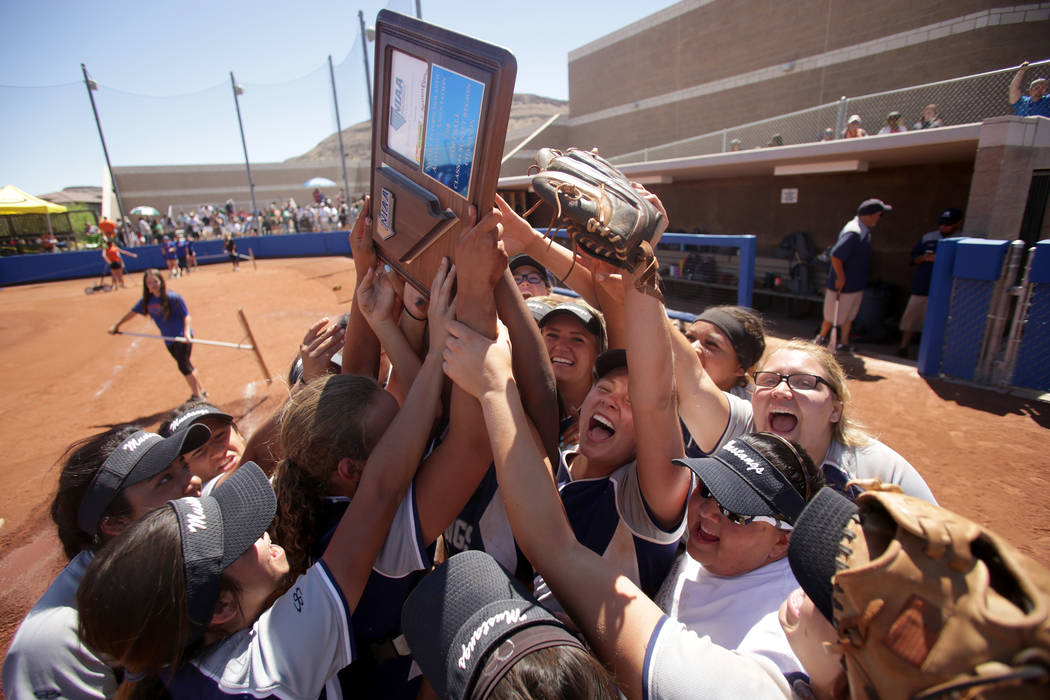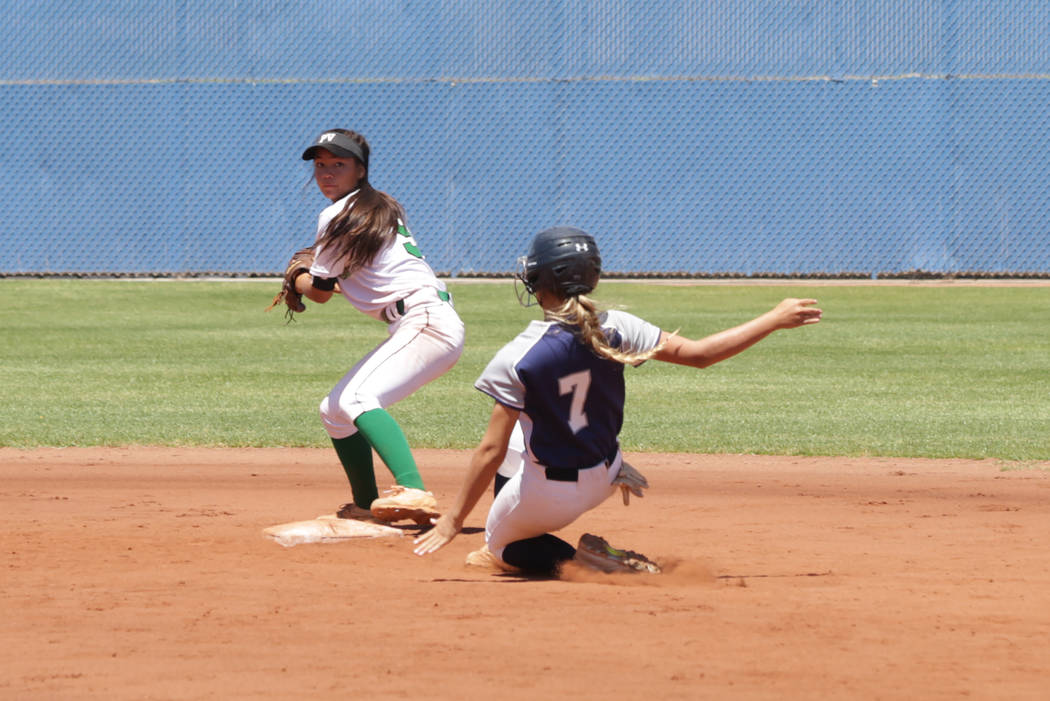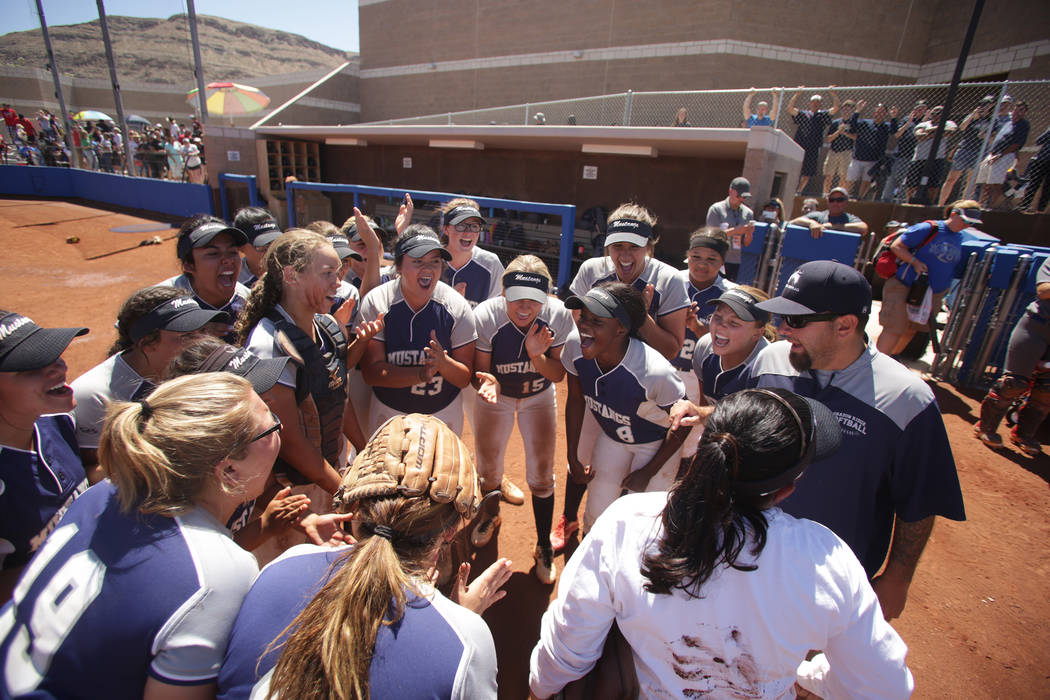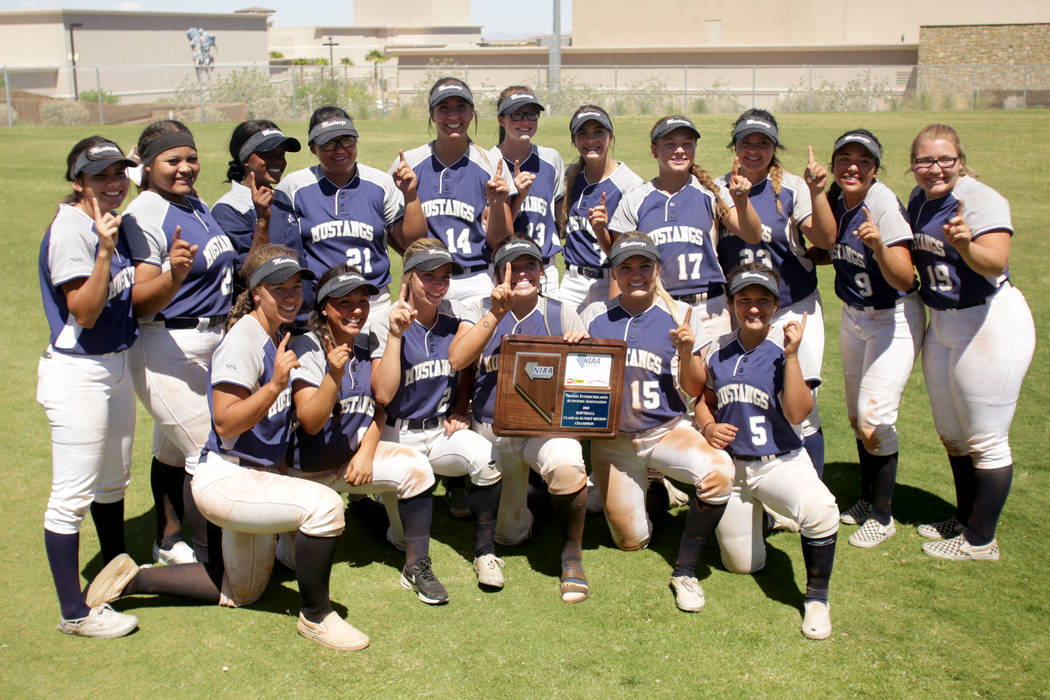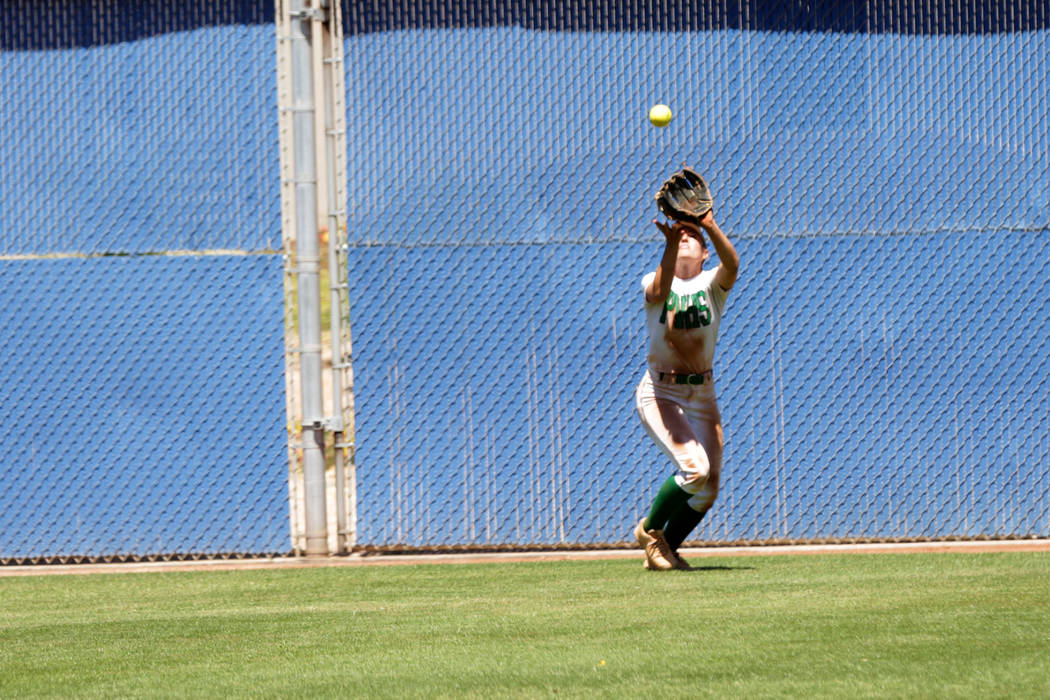 Shadow Ridge was 0-4 against Palo Verde entering play on Saturday, and the Mustangs needed to somehow beat the Panthers twice in order to go to state.
So that's just what they did.
Shadow Ridge beat Palo Verde 3-2 in the early game at Bishop Gorman on Saturday, then took a 10-8 decision in the second game to win the Class 4A Sunset Region softball title and clinch a spot in next week's state tournament.
"We went through Palo, we were in mentally, we were in physically, and we just did our job," Shadow Ridge's Jasmine Martin said. "We played Shadow Ridge softball."
Martin was 4-for-4 with two doubles and and RBI and pitched the final two innings for the save in the first game. Alyssa Stanley earned the win in the circle for both games, starting the first and pitching six innings of relief in the second. In the first game, Shadow Ridge (27-10) surrendered a first-inning run, then took a 3-1 lead into the seventh and left the tying run on second to end the game.
In the second game, the Panthers (30-9) jumped out to a 4-0 lead in the top of the first which included a three-run homer from Grace Chavez, but the Mustangs answered with one in the bottom half on a solo shot from Stanley, then scored six in the second inning. Martin and Alisha Schultz each scored twice, and Caitlyn Covington had two doubles for Shadow Ridge.
But Palo Verde wasn't about to go down without a fight. Down 10-7 in the seventh, Makena Martin singled and Jessica Hopkins doubled to bring the tying run to the plate, so Shadow Ridge turned to senior Mia Voges to get the final three outs.
"I was just trying to stay calm and remember that my team had my back," Voges said. "Just push through it, give it your all, do everything you can to get that last out, and it worked out like anyone could have wished."
Sure enough, she allowed an RBI single to Samantha Wade to make it 10-8, but got a groundout and a strikeout after that. After an intentional walk to Palo Verde star Makall Whetten — who had homered and scored twice to that point — Voges induced a pop-up to give Shadow Ridge the region championship.
"We did it. All the practices we had, all the games, all the losses we had just paid off. Everything paid off at that moment," Martin said. "Everything came true. It was like a dream came true."
Contact Justin Emerson at jemerson@reviewjournal.com or (702) 387-2944. Follow @J15Emerson on Twitter.
Box scores: