Trinity Valentine's homer, complete game carry Durango over Bishop Gorman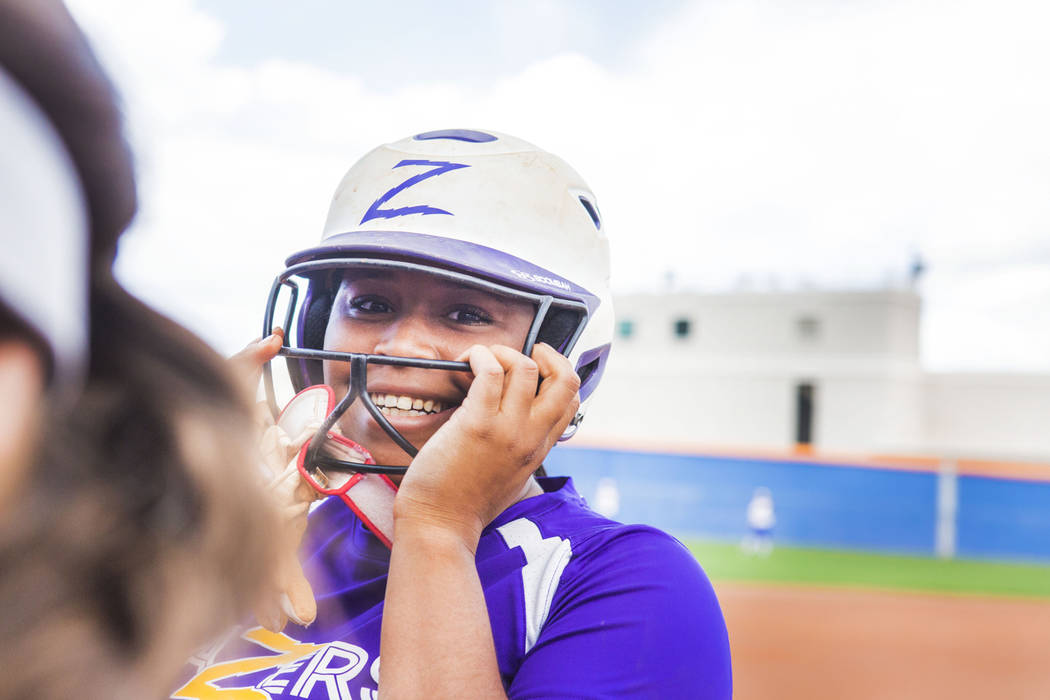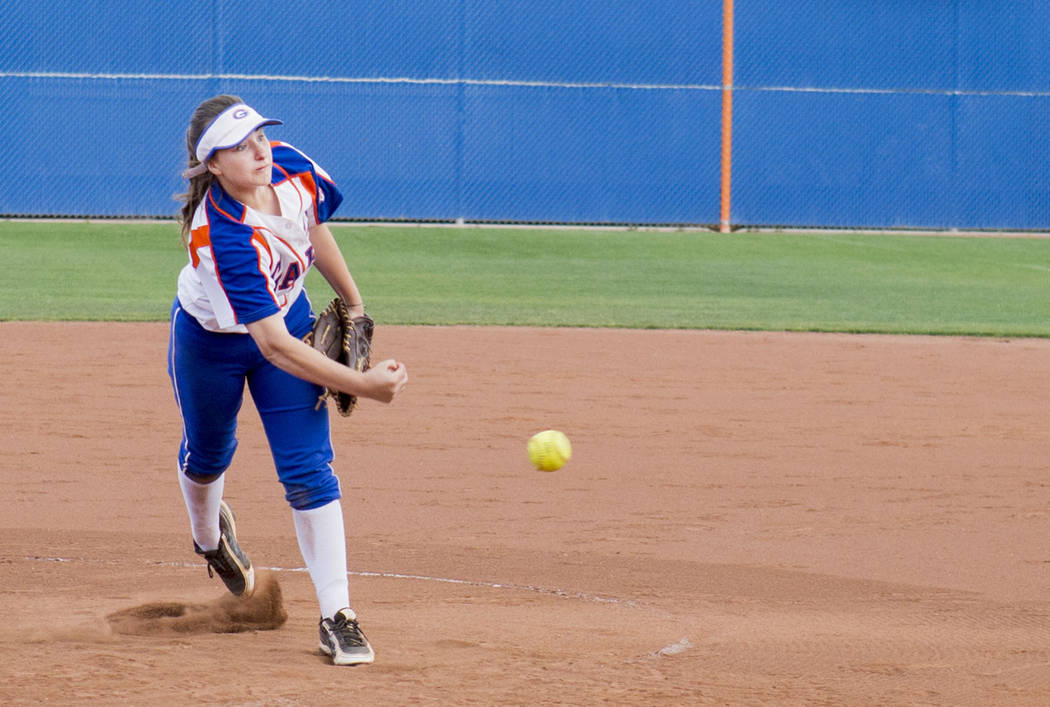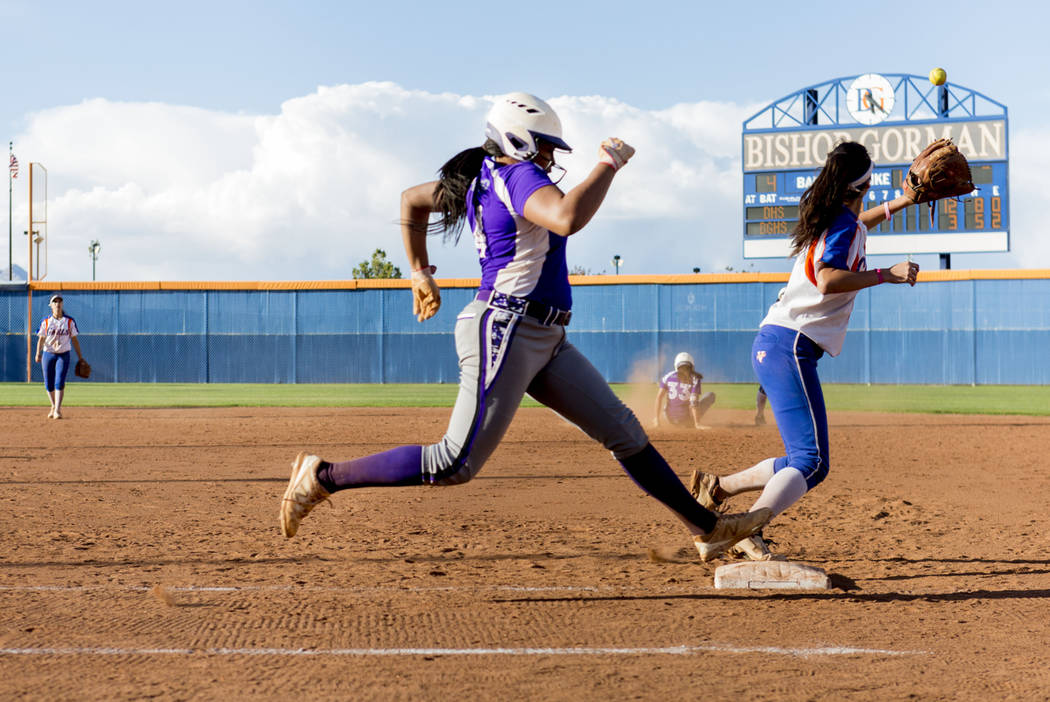 Trinity Valentine said she was more proud of her pitching performance than her day at the plate Monday. She had every right to be proud of both.
Durango's junior pitcher and three-hole hitter smashed a two-run home run in the second inning and pitched a complete game as the visiting Trailblazers routed Bishop Gorman 13-3 in a six-inning softball game.
It was Durango's first win over the Gaels since 2011, a span of eight games.
"You're holding them instead of them scoring a lot," Valentine said of her complete game versus her homer. "Everyone is hitting and defense is good, and it's good for Durango."
Durango (14-2, 4-0 Southwest League) jumped out to a hot start after No. 2 hitter Kaitlin Fazendin struck out, but reached by a wild pitch on the third strike. She stole second, advanced to third on a single and scored on Keely Thompson's sacrifice fly.
Then the Trailblazers busted out four in the second, capped by Valentine's long ball. To hear her coach say it, that was just as beneficial to her day in the circle as it was for the Trailblazers' run-scoring.
"She went out there and hit that home run which helped her loosen up a lot, too," Durango coach Ray Goodell said. "I think it loosens her up when she does well offensively."
Valentine conceded that was the case. She allowed hits to the game's first two batter, then went deep in the top of the second. When she returned for the bottom half with a 5-0 lead, she said she felt better, despite allowing two runs.
"It gives me a little life," Valentine said. "I feel more relaxed and not so tensed up."
Statistically, she really settled in midway through the bottom of the third. After allowing a double and single to start the inning, Valentine went on to retire 11 of the next 14 hitters, and did not allow a hit. Five of those 11 outs were strikeouts.
Alexis Geraldo was 4-for-4 with an RBI for the Trailblazers, and Destiny Cisneros doubled in a run in the third inning. Fazendin finished with three runs scored.
Reyna Martin was 2-for-2 with a double and a run scored for the Gaels (6-10, 3-1).
Contact Justin Emerson at jemerson@reviewjournal.com or (702) 387-2944. Follow @J15Emerson on Twitter.
Box score: