Roundup: Durango rallies to beat Bishop Gorman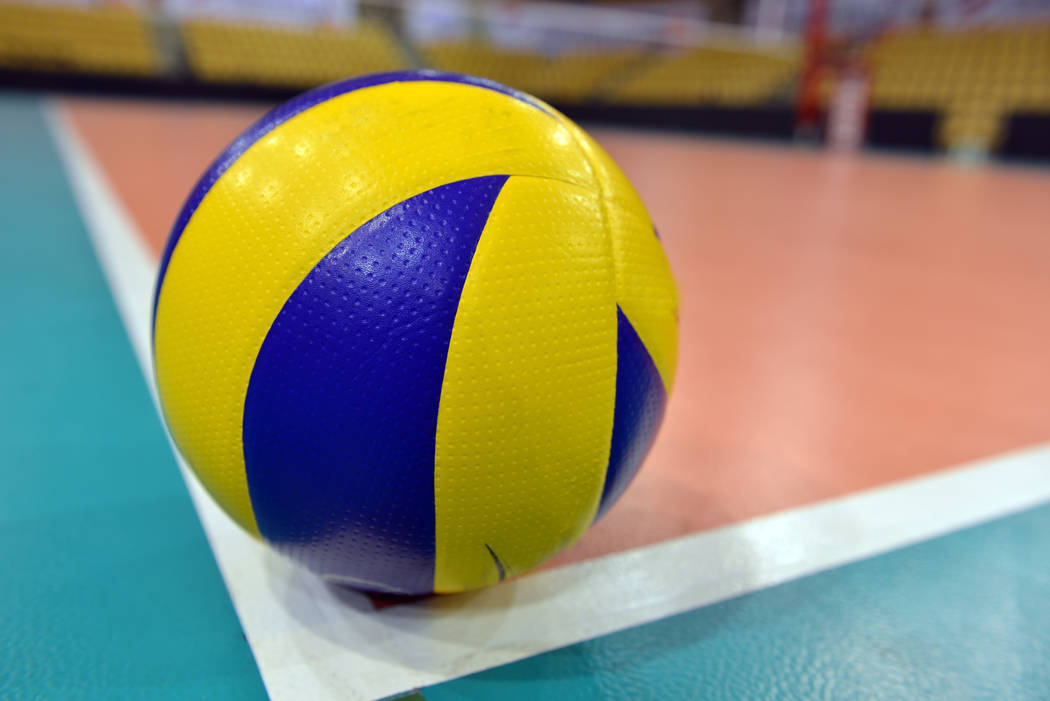 Tai Foster had nine kills and 26 digs Monday to lead Durango's boys volleyball team to a 23-25, 25-11, 18-25, 25-19, 15-11 road victory over Bishop Gorman.
Braetin Foster added 45 digs for Durango.
Anthony Leach led Gorman with 12 kills and two aces. Trevor Papock added 35 assists and eight aces for the Gaels.
Legacy 3, Spring Valley 2 — At Spring Valley, the Longhorns dropped the first two sets and rallied to beat the Grizzlies, 10-25, 24-26, 25-23, 26-24, 15-13.
Anthony Dodson had 13 kills and four blocks for Spring Valley. Mariano Saucedo had 10 kills, and Brandon Mai had seven kills for the Grizzlies.
Centennial 3, Palo Verde 1 — At Centennial, Sam Durkin had 39 assists as the Bulldogs defeated the Panthers, 25-14, 25-21, 19-25, 25-20.
Centennial's Farries Gardner also had 18 kills, 13 digs, three aces, and three blocks. Teon Taylor had eight kills and three blocks, and Tyler Godown had seven kills and five blocks for the Bulldogs.
Arbor View 3, Bonanza 0 — At Arbor View, Sam Belnap had 34 assists and three aces as the Aggies swept the Bengals, 25-21, 25-22, 25-13.
Arbor View's Jaylen Harris had 13 kills and two blocks. Jake Reid had 10 kills, and Tyler Worthington had 22 digs for the Aggies.
Mark Thuet had 15 kills and 10 digs to lead Bonanza. James Mead had 21 assists and three blocks, Jason Owens had seven digs and two blocks, and Mataio Valoaja had five digs, five blocks, and four kills for the Bengals.
Shadow Ridge 3, Cimarron-Memorial 0 — At Shadow Ridge, Andrew Wyatt had 37 assists and five digs as the Mustangs swept the Spartans, 25-15, 25-13, 25-20.
Travis Hoadley also had 18 digs, and Jordan Miller had 12 kills and five digs for Shadow Ridge.
Cimarron's James Valencia had nine kills, and teammate Alex Olsen had 16 assists and two acesg.
Green Valley 3, Coronado 0 — At Coronado, Grayson Boyce had eight kills and five blocks in the Gators' 25-22, 25-21, 27-25 win over the Cougars,
Zachary Fedarko had 25 assists and five aces for Green Valley.
Matt Wilson had 25 assists for Coronado.
Desert Oasis 3, Clark 0 — At Desert Oasis, Jacob Jaffe had six kills and three aces as the Diamondbacks swept the Chargers, 25-15, 25-13, 25-9.
Colin Bracchi had five kills and three aces for the Diamondbacks. Josh Bastin had six assists, four aces, and three kills, and teammate Tyler Sadama had five assists, five digs, and for aces for Desert Oasis.
Liberty 3, Tech 0 — At Liberty, the Patriots swept the Roadrunners, 25-8, 25-12, 25-18.
Box scores:
Shadow Ridge 3, Cimarron-Memorial 0