Clark County backs McCarran name change to Harry Reid International Airport
Updated February 16, 2021 - 9:07 pm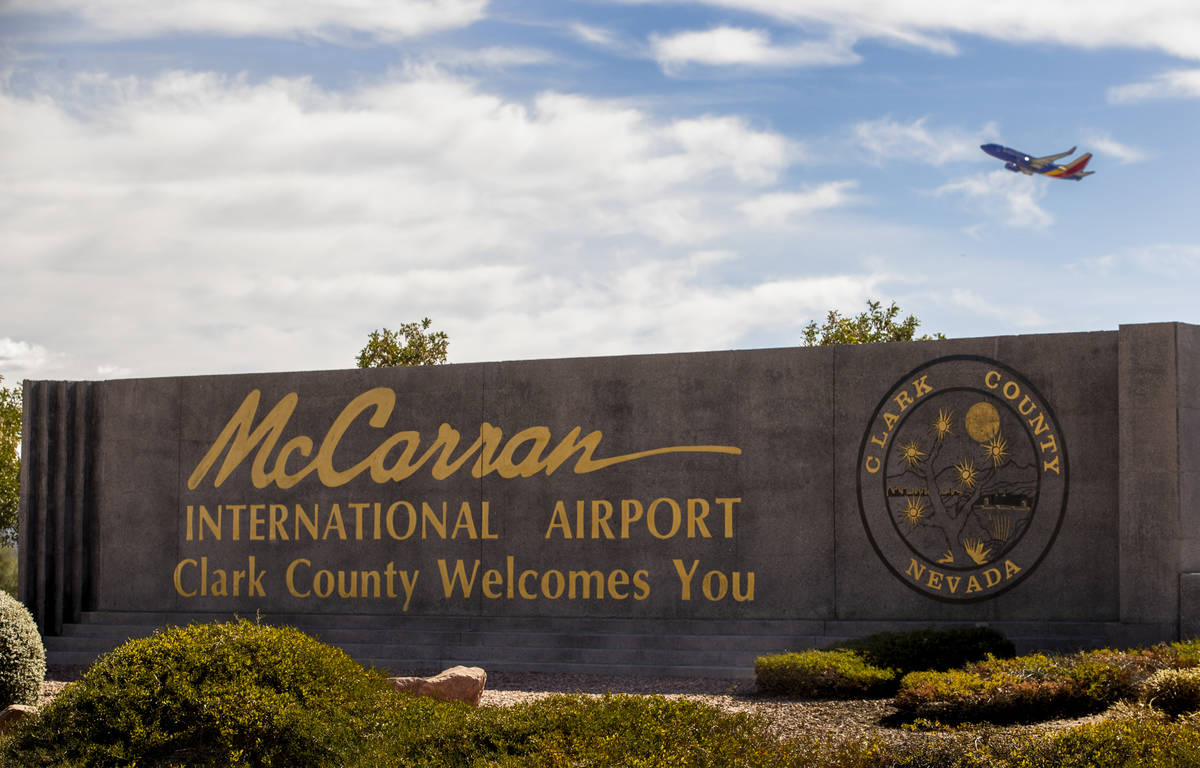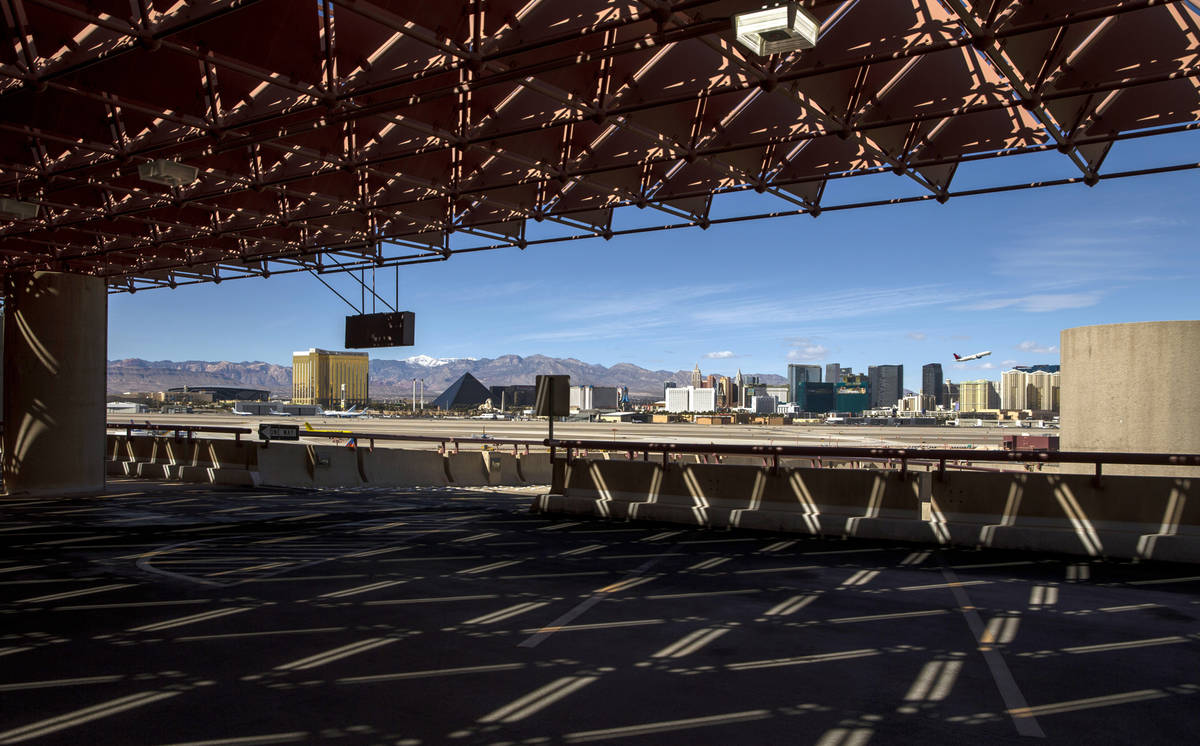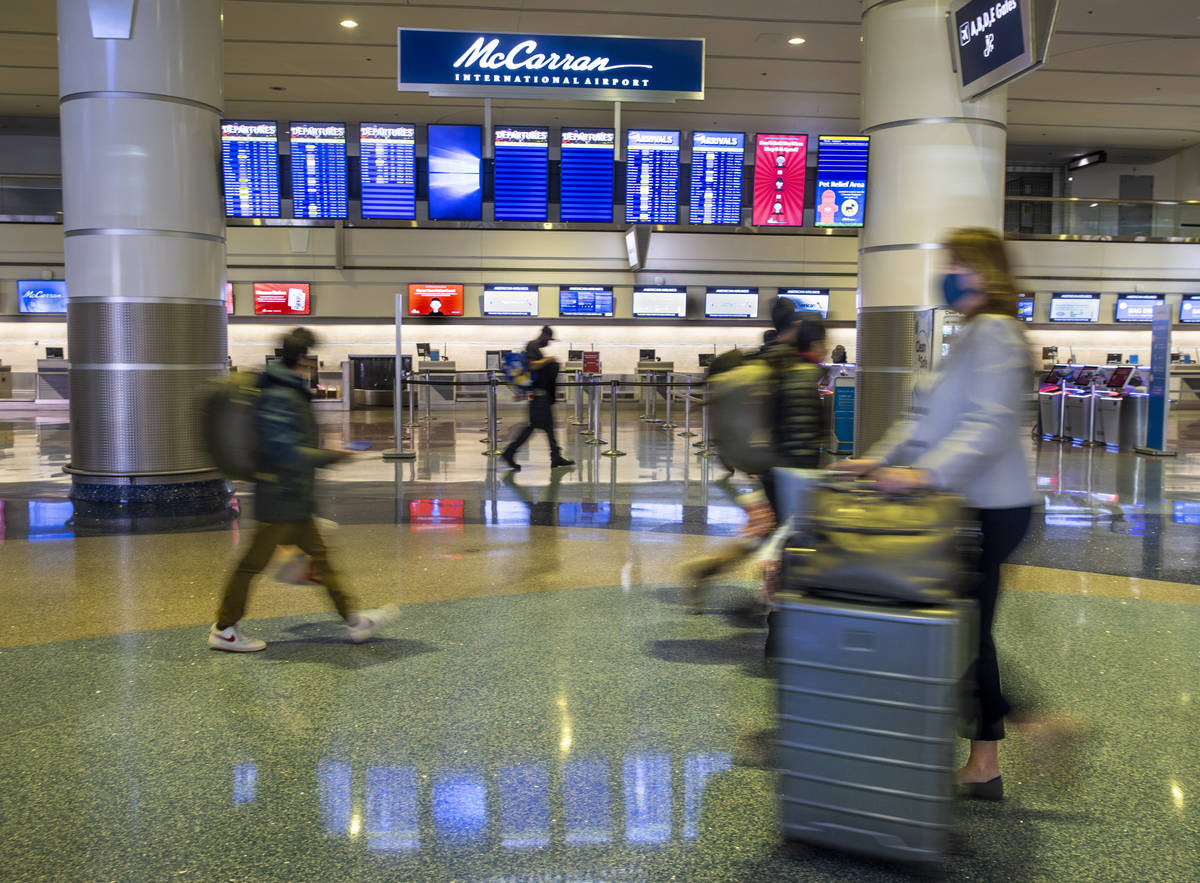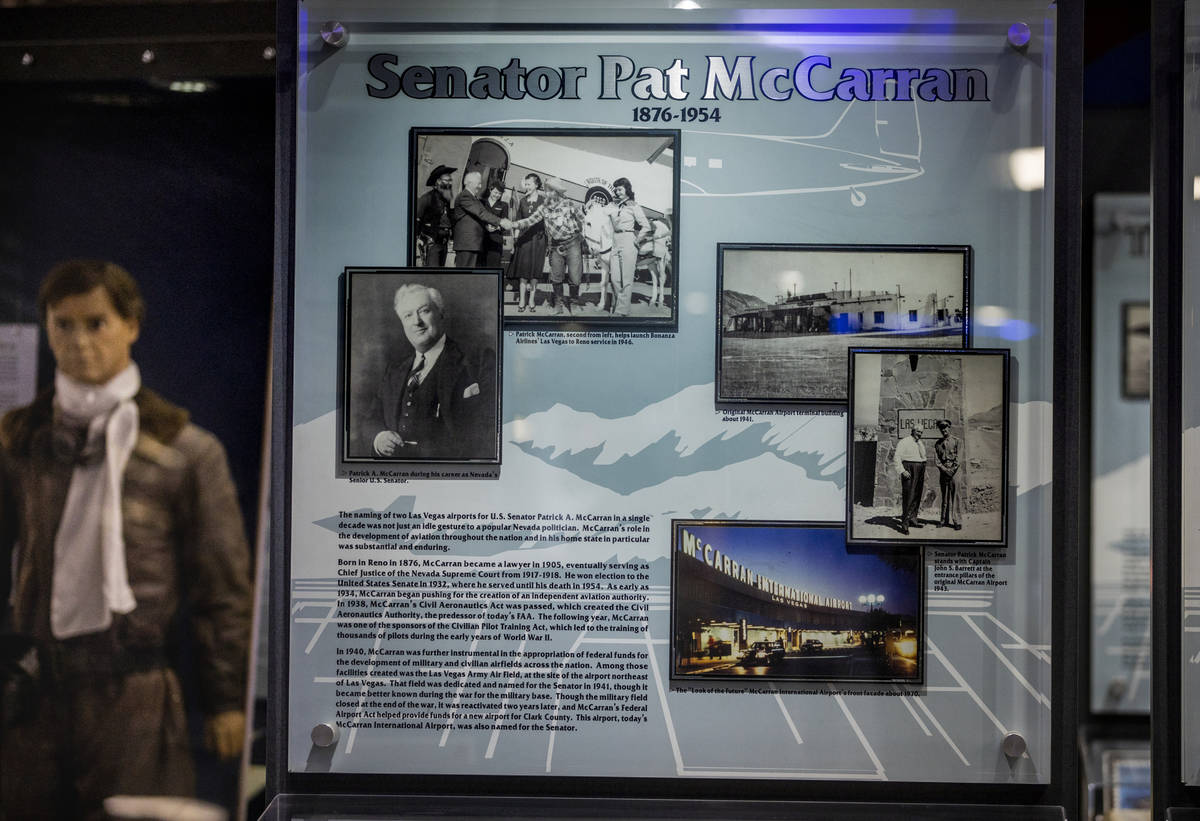 The Clark County Commission on Tuesday voted unanimously to rechristen McCarran International Airport for former Nevada Sen. Harry Reid despite opponents' fears that the move would be politically divisive and miss an opportunity to align the airport's brand with Las Vegas.
Spearheaded by Commissioner Tick Segerblom, who tried and failed as a state senator in 2017 to rename McCarran after the longtime influential Democratic lawmaker, the commission directed county staff to submit a request for the name change to the Federal Aviation Administration.
"This is about making a change for the better," Commissioner William McCurdy II said.
The polarizing plan calls for one of the busiest airports in the country to become Harry Reid International Airport, a process that Segerblom has acknowledged could take years to complete and vowed would not use taxpayer dollars.
Instead, he said, the renaming costs would be backed by private donors.
County Director of Aviation Rosemary Vassiliadis said the price tag still needed to be determined, but four years ago, it was estimated to cost about $2 million.
The FAA doesn't regulate airport name change requests, as that is a local issue, but it does require a jurisdiction requesting a name change to notify the agency, filing the appropriate documents to report the name change, the FAA said in a statement.
Reid released a statement Tuesday afternoon thanking the commission for the recognition.
"It is with humility that I express my appreciation for the recognition today," the statement says. "I would like to express my deep gratitude to Commissioner Segerblom, the entire Clark County Commission, and the many others who have played a part in this renaming."
'Passed in history'
The move comes as Segerblom has cast the airport's namesake, former Sen. Pat McCarran, as out of step with Southern Nevada's efforts to reinvent itself. McCarran, a fierce anti-communist who represented Nevada from 1932 until his death in 1954, has been criticized for a legacy of racism, anti-Semitism, and xenophobia.
"Sen. (Pat) McCarran, who at the time was probably a nice man, really is passed in history," Segerblom said when he reintroduced the name change Feb. 2. "If you look back at his record, it was not good. The name doesn't represent the diversity of our community."
Astrid Silva, an immigrant rights activist and the executive director of Dream Big Nevada, lauded Reid for emboldening her to be vocal and suggested that naming the airport after him would send a strong message of empowerment to all young Nevadans.
"In Las Vegas we often tear down our history," she said. "Let's build it up."
Ida Gaines, a civil rights activist who worked for Reid for 17 years, said she witnessed the commitment and dedication he had for the state, and "I don't know of anyone who would be more deserving" of being the airport's new namesake.
Commissioners praised Reid, who served as the Senate majority leader toward the end of his three-decade stint in the Senate, for his rise from meager beginnings and his efforts to help working families and protect public lands. And Segerblom said he had received letters of support from prominent Republicans, too.
The name change was backed by former governor-turned-University of Nevada, Reno President Brian Sandoval, political consultant Sig Rogich, Las Vegas Sands Corp. CEO Rob Goldstein and Dr. Miriam Adelson, a major donor to Republican candidates and wife of the late Sheldon Adelson.
Future blowback?
But opponents of the change, even those who acknowledged it was time to move away from McCarran, questioned the logic behind swapping out a controversial political figure with one who also has his own detractors.
"You don't name a car or a new computer with a name that 50 percent of the possible consumers dislike," said Daniel Braisted, managing director for Vegas Inventors.
Edward Facey, an advertising company owner and a Republican challenger in the last election to Democrat Assembly Speaker Jason Frierson, said he believed there was a better airport namesake than McCarran. But he also warned against the potential future blowback of keeping the airport tied to a political figure.
"In observing our highly sensitive environment regarding politics today, I express concern about the economic impact of politicizing the Las Vegas name and brand by naming the airport after Harry Reid," he said.
Instead, county lawmakers should have advocated for a straightforward and less risky name similar to Las Vegas International Airport, opponents argued.
"We don't want to have a chance of some point in the future, 'well, this guy was bad, so now we've got to change the name again,' " said Steven Strehlow, who worked at the airport for more than 30 years. "It doesn't make sense."
Although Reid is beloved by Nevada Democrats as the highest-ranking Nevadan to serve in federal office, and for his party-building efforts that have given the party an organizational edge over Republicans, he's disliked by many conservatives in the state. They object to Reid's role as a national Democratic leader, which led him to become a high-profile opponent of President George W. Bush, Senate Republicans and GOP candidates including Mitt Romney and John McCain. In addition, Reid's guidance was pivotal in passing President Barack Obama's signature health care law, which Republicans universally opposed.
Process moves to FAA
The FAA requires the county to submit a formal resolution or minutes showing that commissioners requested and approved the name change and formal correspondence from Vassiliadis that outlines the request.
The requirements are to be provided to the FAA's Western Pacific District Office for review.
"FAA does perform analysis to determine the impacts to their system and the documents," Vassiliadis said during Tuesday's meeting. "They would look at the air traffic control maps, they'll look at the airport certification manual, the airport layout plan, airport security plan, the grant documents. That's why this will take some time to really scale down to see everything that would need to be changed."
The county will also need to review documents with various agencies they work with to gather what needs to be changed outside of the FAA.
From there, McCarran officials would work with the airlines and concessions to coordinate the name change, Vassiliadis said.
Alamo Airport
If the funding required to pay for the name change is collected, this will not mark the first time the airport has seen its name changed over the years.
McCarran airport was first known as Alamo Airport, which opened in 1942 but was renamed McCarran Field in 1948 following Clark County's purchase of the airport from George Crockett.
The airport was named after McCarran following his work to further the aviation industry in the U.S., which helped evolve civil aviation.
In 1968 the airport became McCarran International Airport as the facility was expanding and welcoming Las Vegas' first international flight.
Gov. Steve Sisolak, Sen. Jacky Rosen, Attorney General Aaron Ford, the Nevada State Democratic Party, Rep, Dina Titus and presidents from UNLV and UNR have indicated they support the change, among others.
'Time has come'
Last summer, Nevada Congressional Democrats authored a letter to Sisolak and state lawmakers requesting they rename the airport and remove a statue of McCarran in the U.S. Capitol.
Their letter said that while McCarran fought for workers' rights and helped shape the modern air travel industry, he also pushed to block Jewish judicial candidates nominated by President Franklin D. Roosevelt, revoke citizenship, limit free speech and restrict immigration, including of Jewish people after the Holocaust.
Changing the airport's name has been a matter of public debate since 2012, when it was greeted unfavorably by then-county lawmakers. Segerblom's bill in the Legislature in 2017, which did not make it out of committee, proposed Reid as the new namesake.
Maria-Teresa Liebermann, the deputy director for left-leaning Battle Born Progress, said that more than 2,000 people had signed a recent petition in support of the name change to honor Reid's legacy of fighting for diversity in Nevada.
"The time has come to take McCarran off the name of our airport," she said.
The Review-Journal is owned by the family of Dr. Miriam Adelson.
Contact Shea Johnson at sjohnson@reviewjournal.com or 702-383-0272. Follow @Shea_LVRJ on Twitter. Contact Mick Akers at makers@reviewjournal.com or 702-387-2920. Follow @mickakers on Twitter.
A previous version of this story misstated the cost of changing the name of the airport.