Is Nevada no longer 'purple'? 9 takeaways from Tuesday's vote
Updated November 7, 2018 - 5:19 pm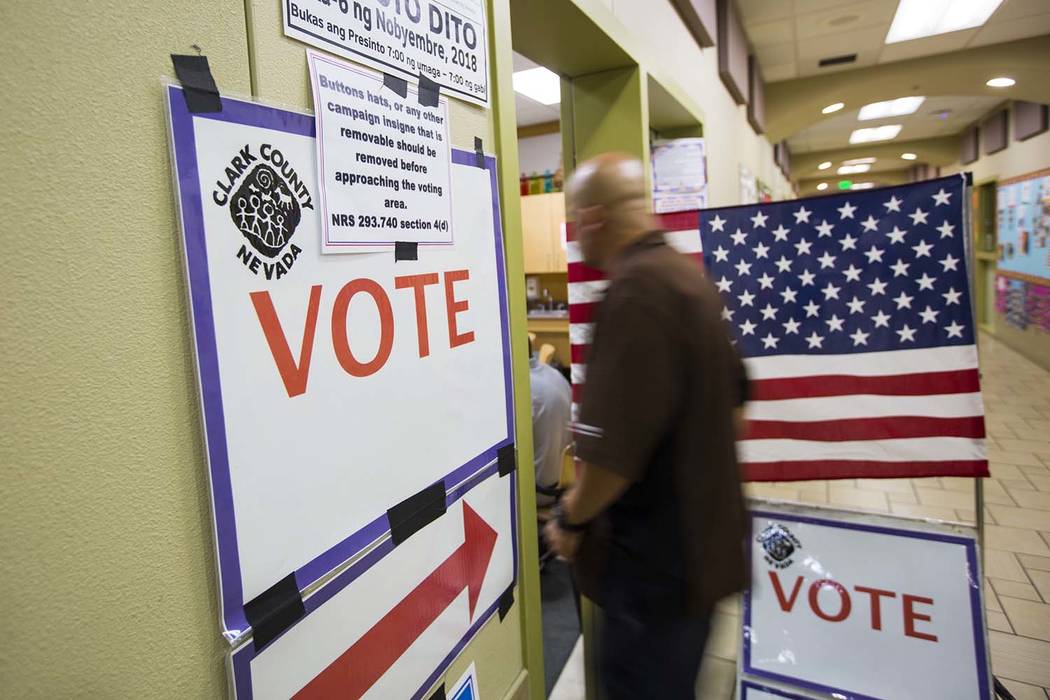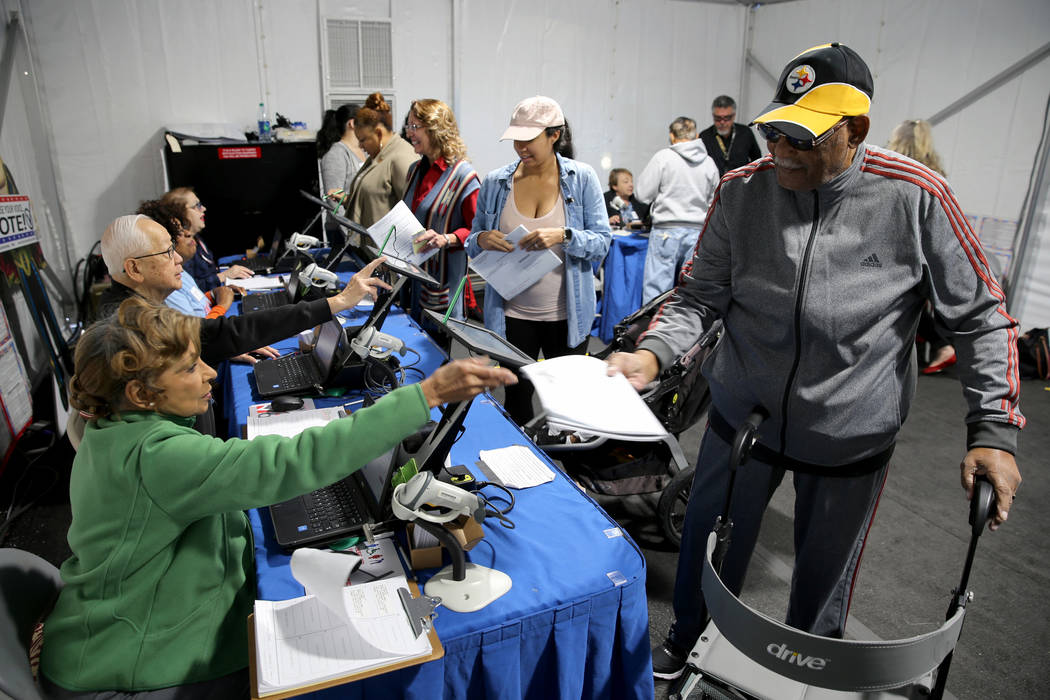 CARSON CITY — Election results can upend polls and predictions. But in the cold, sober light of the morning after, they tend to make a lot of sense. So let's start making sense of Nevada's results from Tuesday and look at the key takeaways:
Swing state no more?
The Democrats prevailed up, down and sideways in the state, so much so that Nevada's status as a purple swing state might need to be reassessed. The state Democrat enrollment edge, driven by demographic changes, helped them sweep all the top races for governor, U.S. Senate, and attorney general. Democrats won three of four other statewide races, three of four U.S. House seats, and a supermajority in the state Assembly. They won six of 11 state Senate contests and picked up two seats in the 21-seat chamber, one away from a super majority there as well.
The outcome in Nevada stands out all the more given where Democrats lost in other races around the country where they were favored or at least expected to be more competitive. Overall, Democrats lost ground in the U.S. Senate, with some races still undecided, but gained control of the U.S. House and flipped seven governorships.
Speaking of majorities …
Women captured 22 of 42 Nevada state Assembly races and now constitute a majority of that house. Nevada also becomes the fifth state to have two women in the U.S. Senate, joining California, Minnesota, New Hampshire and Washington.
… and bragging rights
A woman was also the top vote-getter in the state. Democratic U.S. Rep. Jacky Rosen garnered just shy of 487,000 votes in defeating U.S. Sen. Dean Heller, winning by 48,000 votes and five percentage points. Steve Sisolak, now the Democratic governor-elect, pulled in 10,000 fewer voters in defeating Republican Attorney General Adam Laxalt by four percentage points.
The Trump effect
President Donald Trump made five visits to the state to campaign for Republicans. His daughter and two sons also visited, as did Vice President Mike Pence and other top Republicans, while Democrats saw visits from President Barack Obama and his wife, Michelle, California Sen. Kamala Harris and others.
Did President Trump's strong rhetoric on immigration, aimed mostly at Midwestern states, hurt Republican chances here? And did Heller, formerly an outspoken critic of the president, get Trump-bit when he about-faced, endowing the president with a certain Midas touch, as he said at the president's Oct. 20 Elko rally?
Closer to home, popular outgoing Republican Gov. Brian Sandoval withheld any endorsement in the race to succeed him, surely not helping the more conservative Laxalt.
Turnout like all get-out
Nevadans flooded voting booths across the state on Tuesday, driving participation far past the typical turnout for a midterm election.
According to data from the Nevada secretary of state's office early Wednesday, 62.1 percent of the state's 1,561,515 registered voters cast ballots in Tuesday's midterm election. That was well short of the 76.7 percent of voters who went to the polls in 2016, but far ahead of the 45.56 percent who voted in the last midterm election in 2014.
County by county, the highest turnout occurred in Eureka County, where 74.6 percent of active voters cast ballots. Eight of Nevada's 17 counties saw turnout above 70 percent including Washoe County, the state's second largest, where long lines of voters Tuesday night delayed results for three hours while they voted. The lowest turnout was in Lyon County, which saw 58.4 percent of voters cast ballots. Second lowest was the state's largest county, Clark, at 59.3 percent.
The figures were not complete, as the election website reported that 16 of 17 of the state's counties were fully reported as of 4:34 a.m. It was not immediately clear which county had outstanding ballots.
Turnout meant waiting it out
The unprecedented turnout had voters still standing in line when polls closed at 7 p.m. By state law, no results were released until the last voters had cast ballots, which in Washoe County occurred close to 10 p.m. That happened even though early voting turnout was twice that of Election Day. Did the state's vote-at-any-precinct policy cause delays, and will the state need to revisit their procedures to improve the process and cut down the lines?
The 50 percent (or better) club
Only three candidates in the top statewide competitive races won more than 50 percent of the vote: Rosen in the Senate race, Democrat Kate Marshall in the lieutenant governor's race, and Democrat Catherine Byrne in the state controller's race. All the U.S. House candidates won with over 50 percent, with 1st District incumbent Democrat Dina Titus rolling up the biggest percentage margin, 66-31.
But all six state ballot questions saw lopsided results, which brings up the next takeaway.
Question 3 gets its teeth kicked in
The Energy Choice Initiative, the most expensive race in state history, which would have opened up the state's energy market to competition, lost by a 2-1 margin after passing two years ago by a nearly 3-1 margin. The state's primary utility, NV Energy, poured $63 million into defeating the measure after sitting on the sidelines in 2016.
At the same time, voters approved Question 6, which proposed that power companies be required to have 50 percent of their energy output produced from renewable energy sources by 2030. The question will come back to voters in two years, and it's likely power companies will take a more active role when it does.
And finally: Dead man winning
Dennis Hof was heard from beyond the grave. The Nevada brothel owner who reveled in the moniker "The Trump of Pahrump" took 63 percent of the vote in a state Assembly contest where he remained on the ballot despite dying Oct. 16. His win in deeply Republican territory means county commissioners in three counties choose a fellow Republican to assume the seat. He was favored in the race and some pundits said dying only boosted his chances.
Contact Bill Dentzer at bdentzer@reviewjournal.com or 775-461-0661. Follow @Dentzernews on Twitter.