3 takeaways from Aces' win: No Plum, but rally saves home streak
Updated July 6, 2023 - 4:56 pm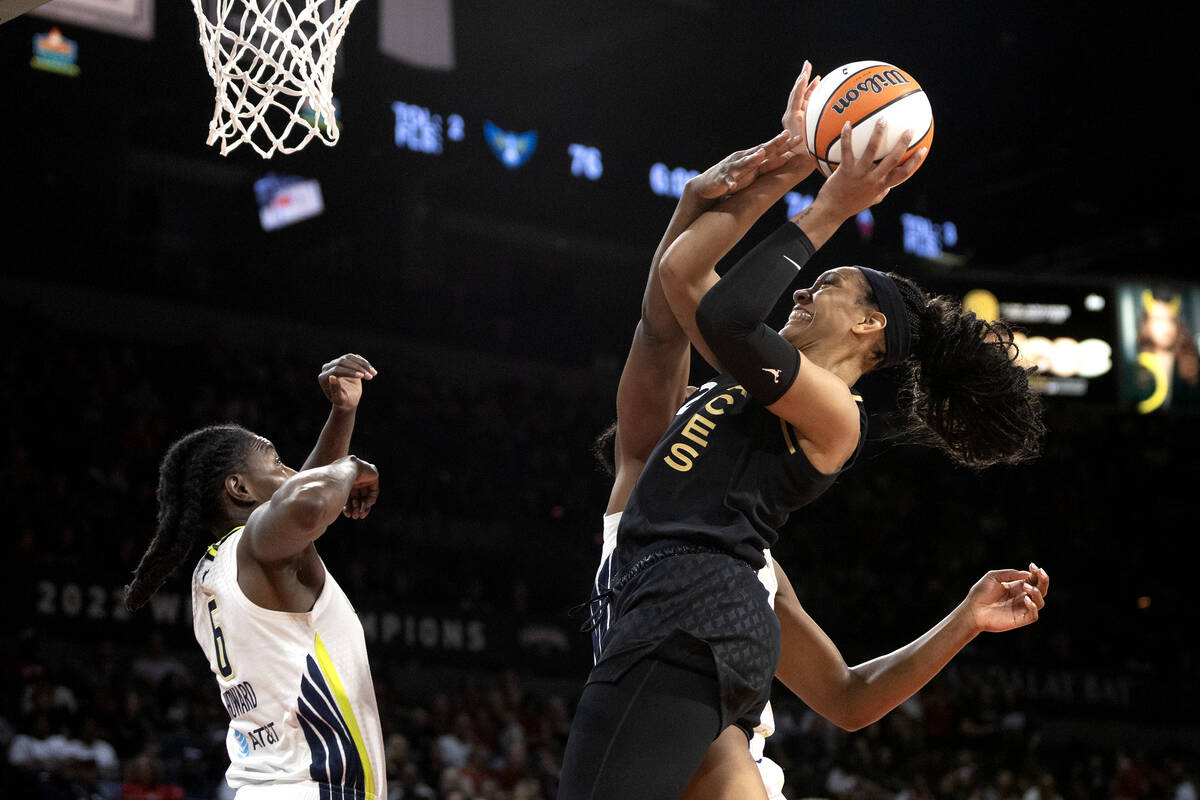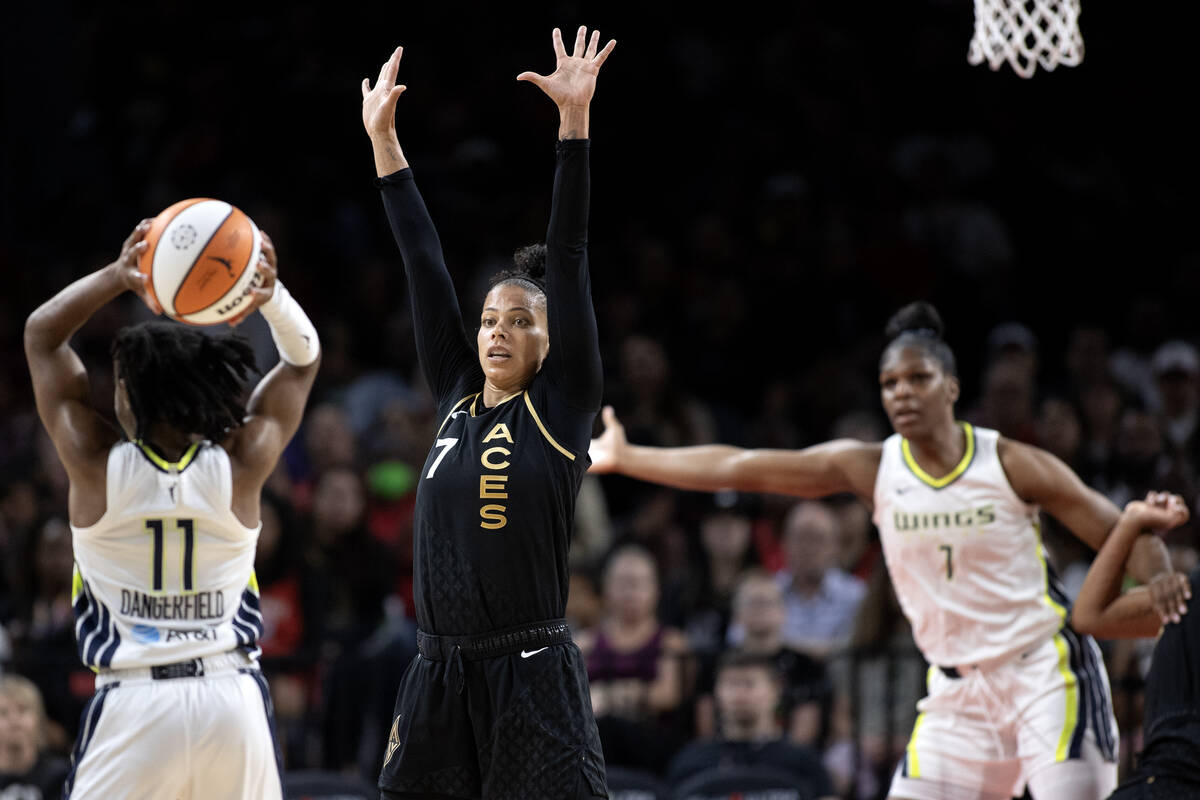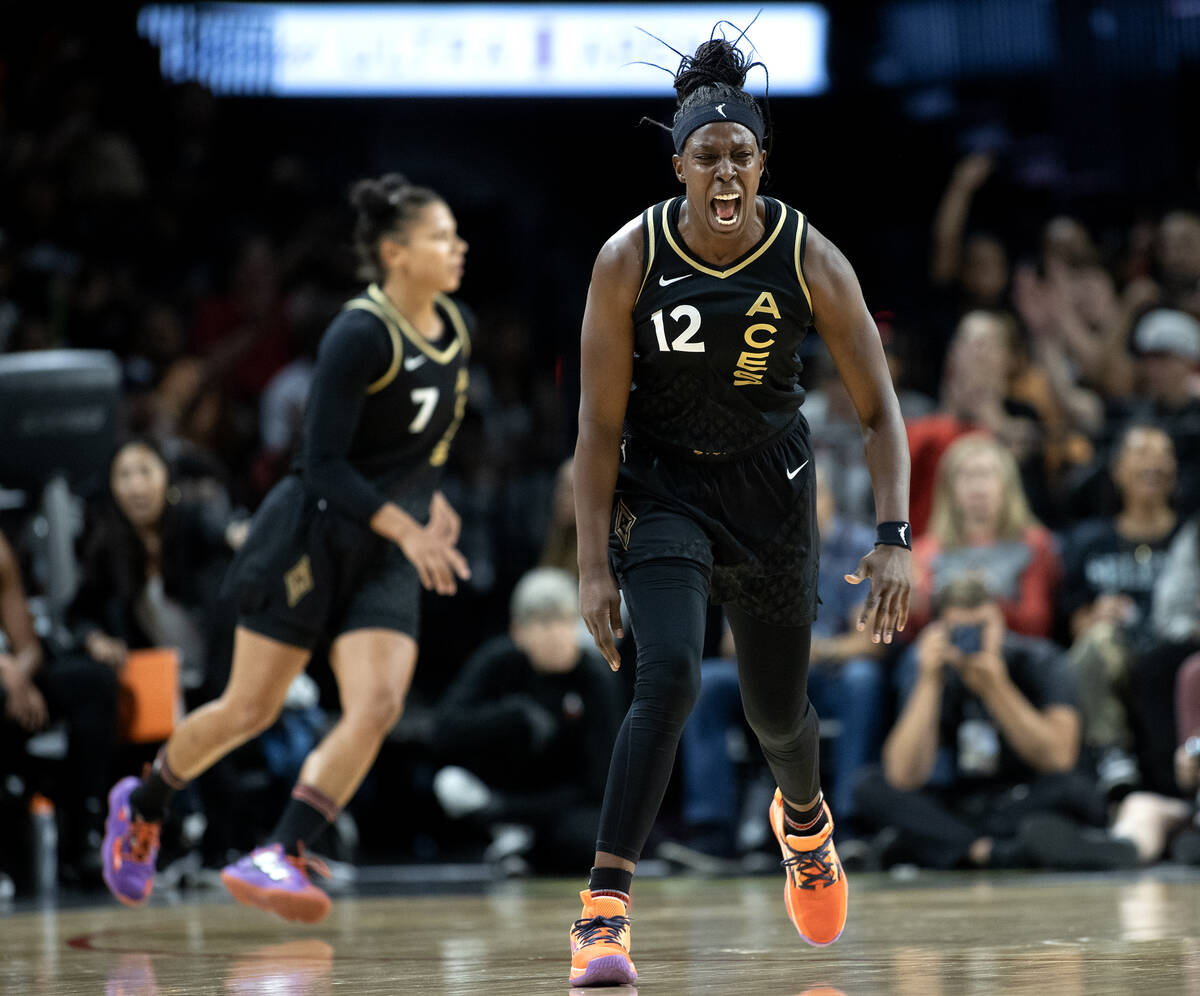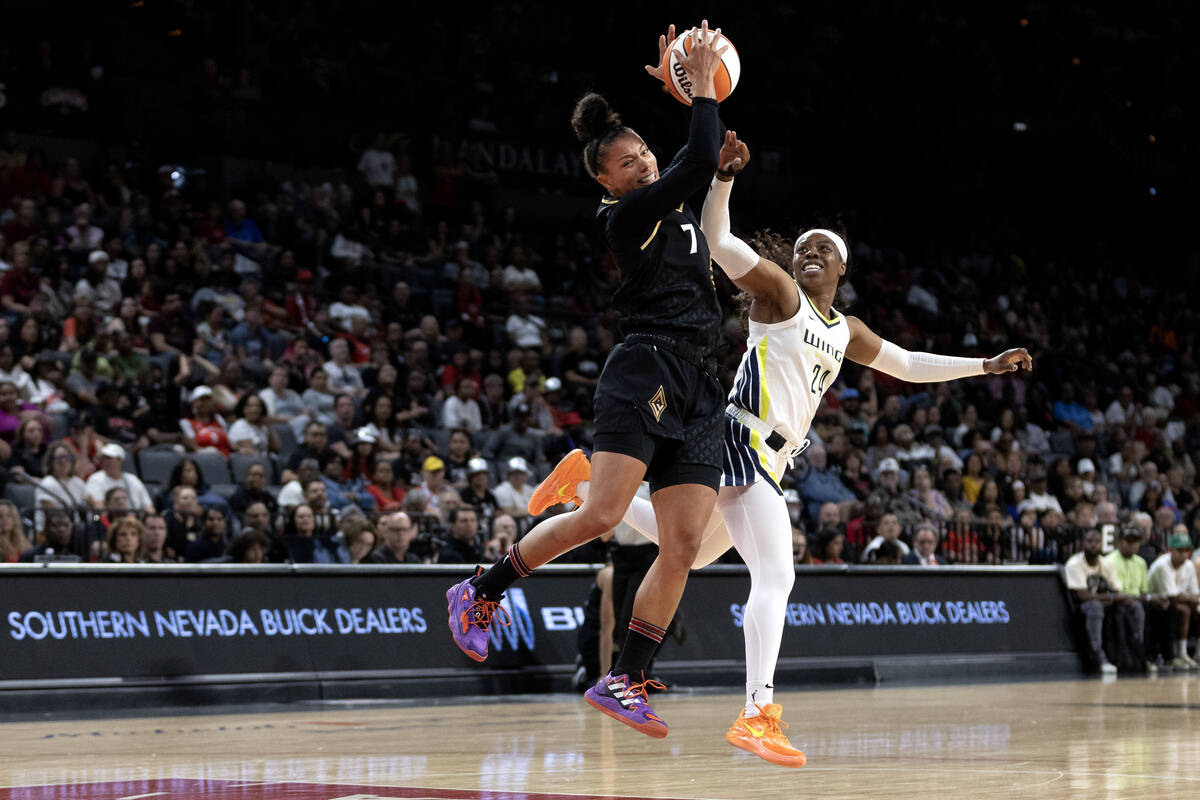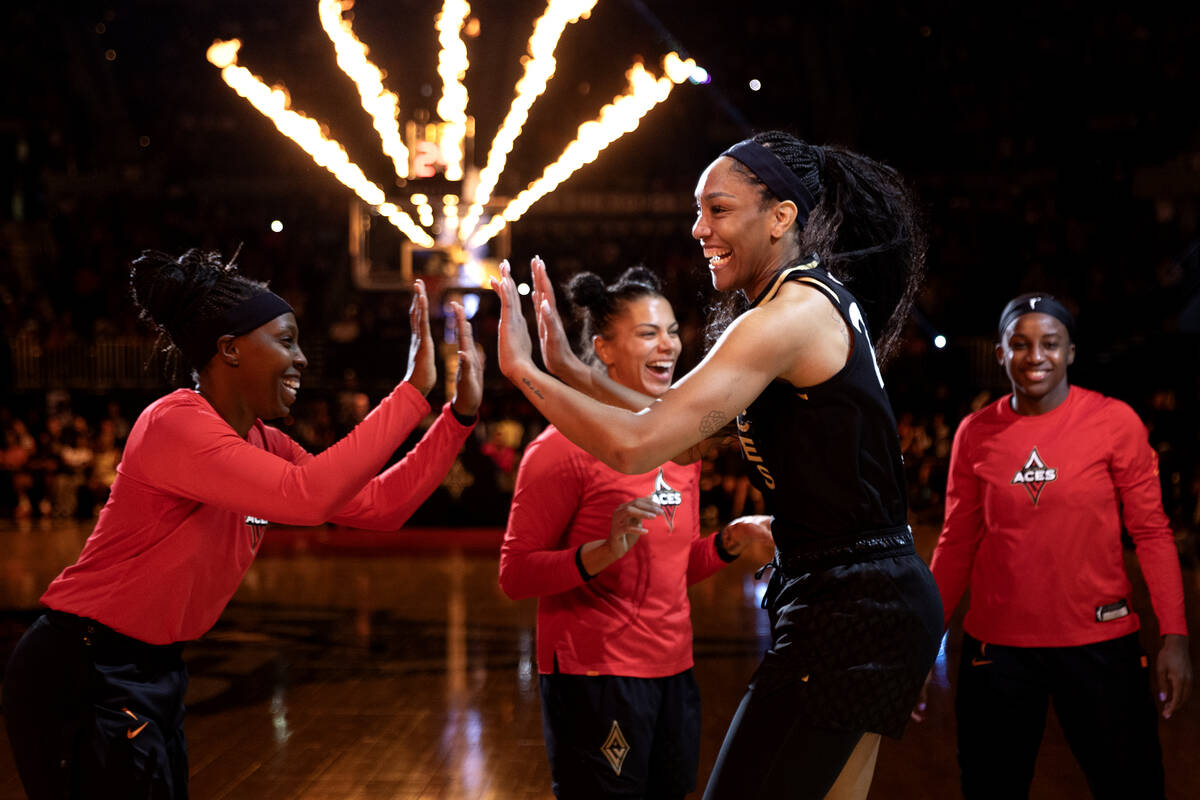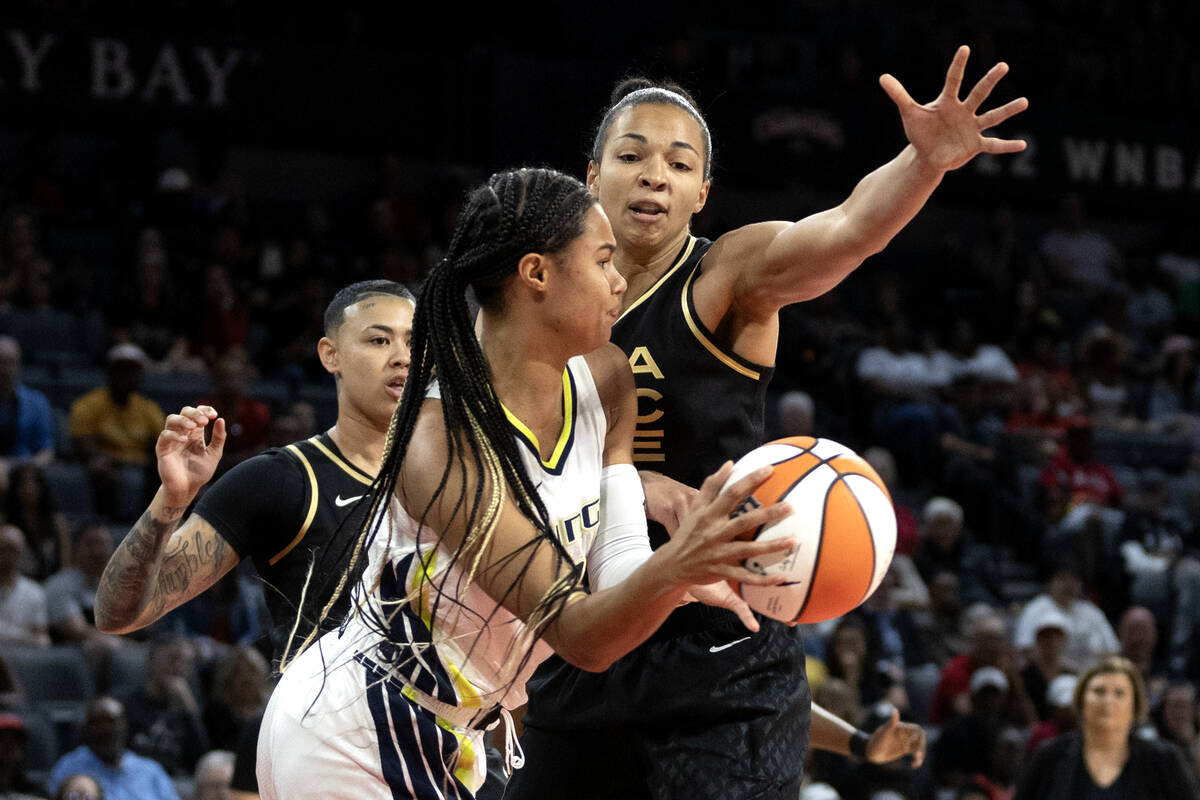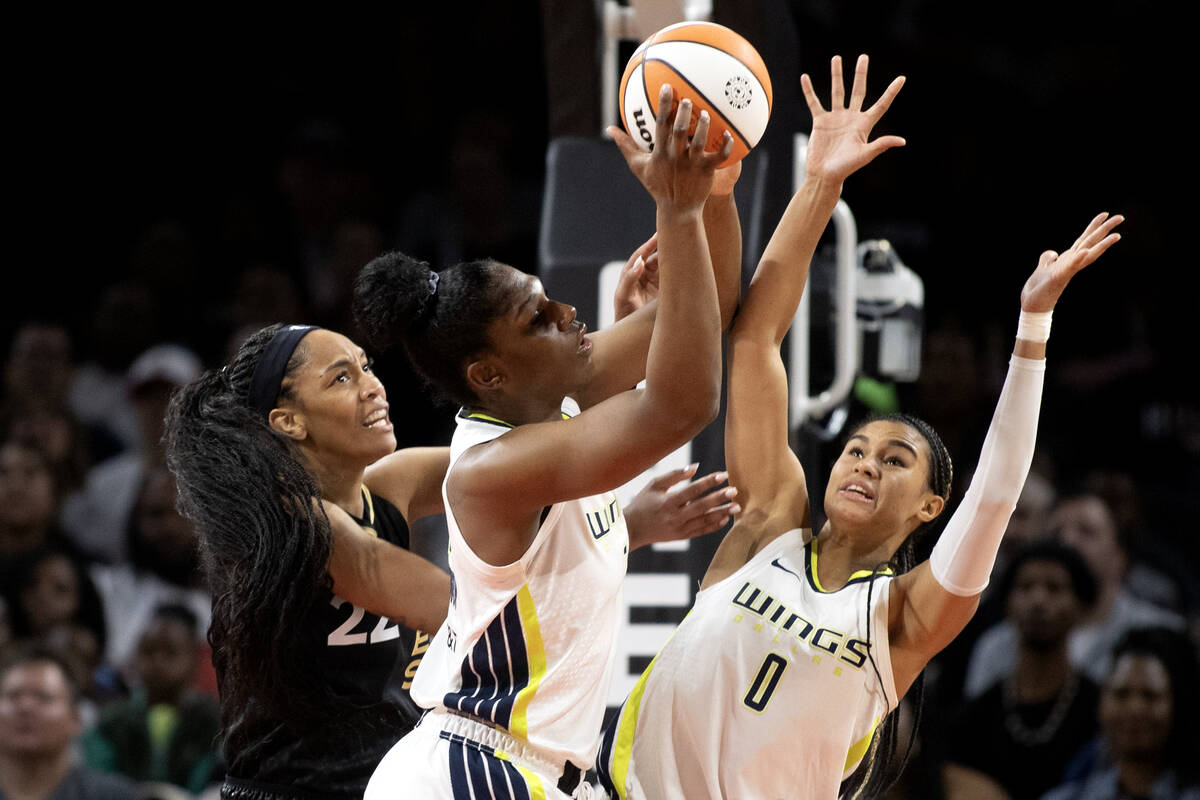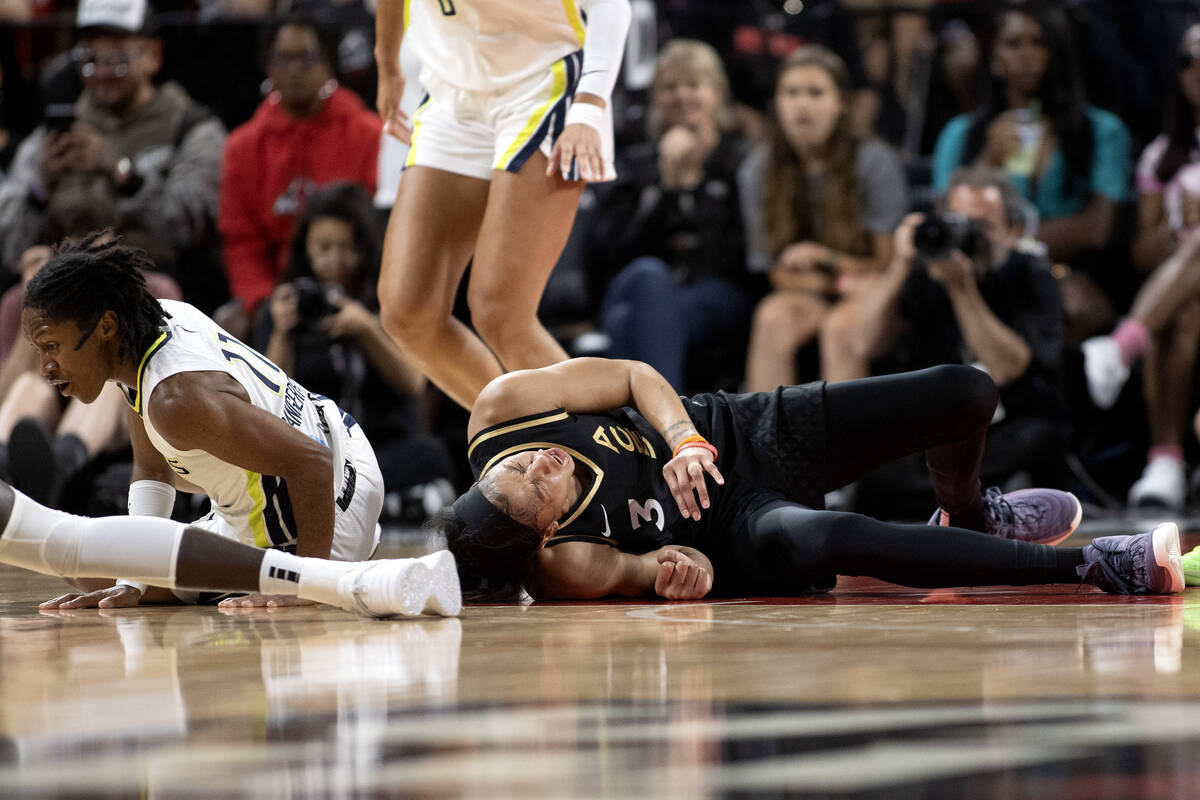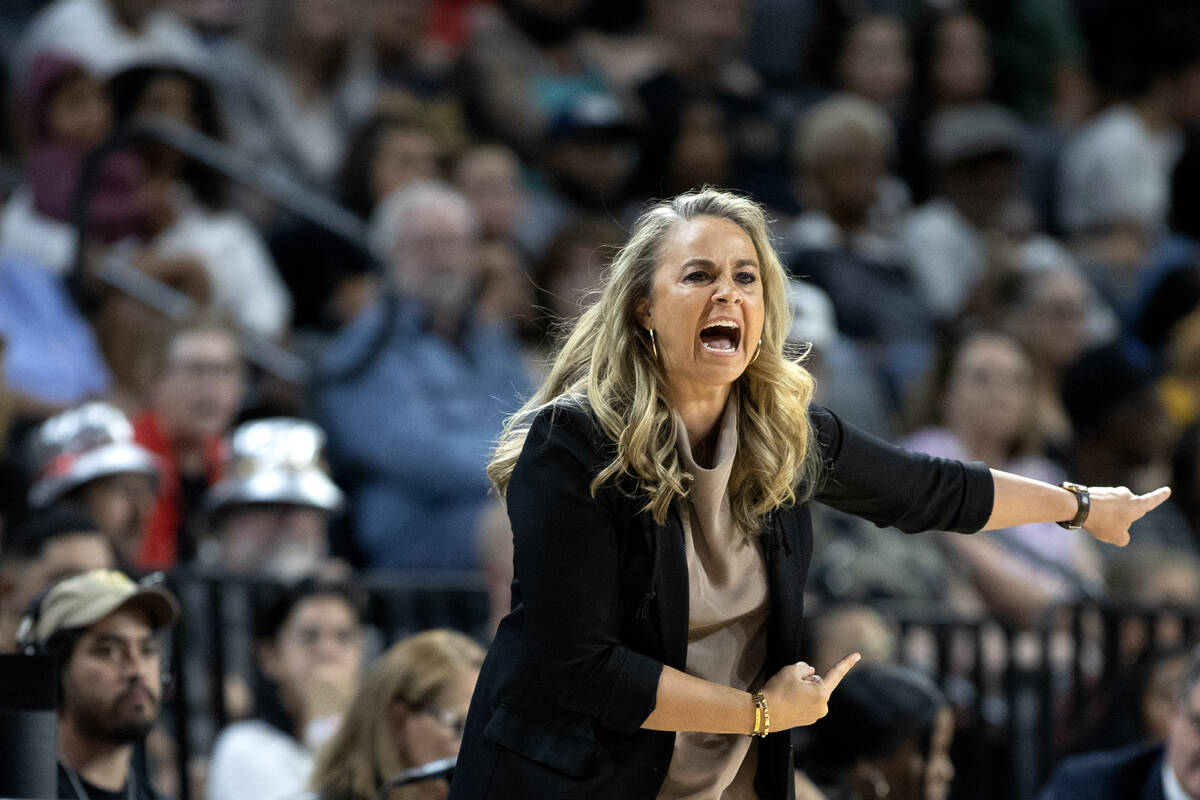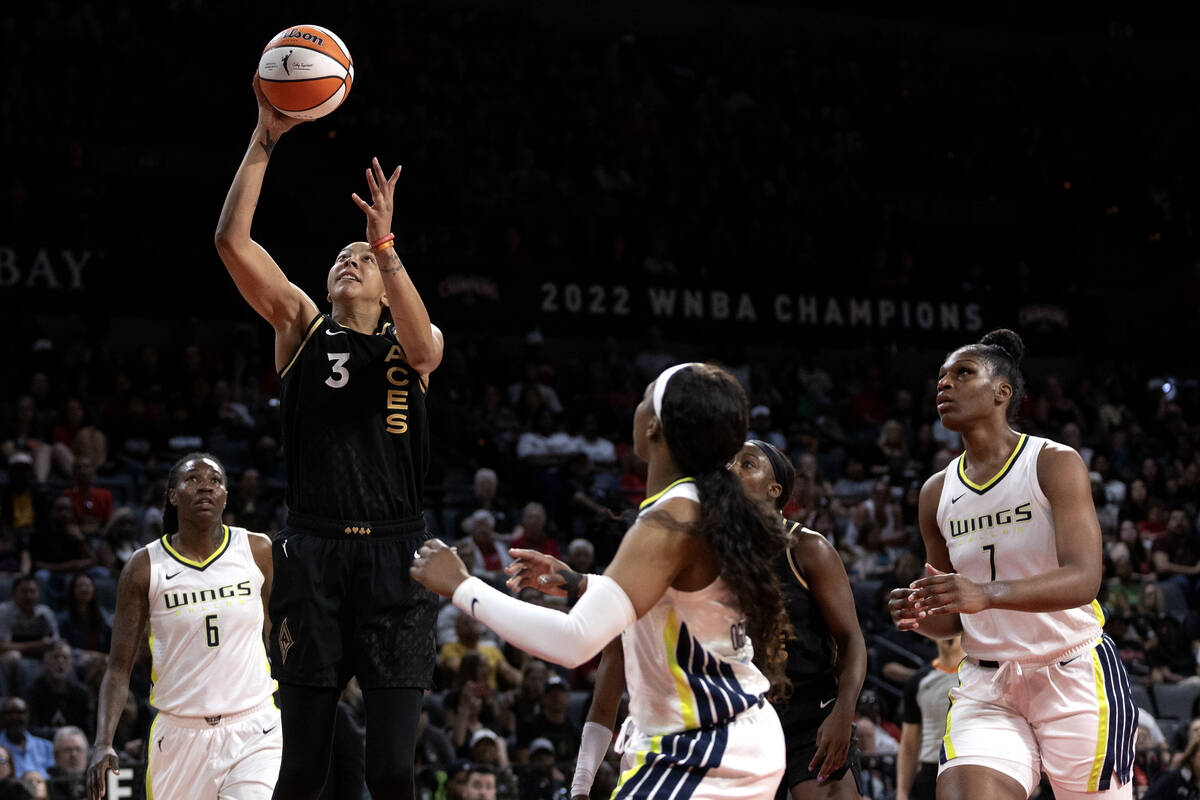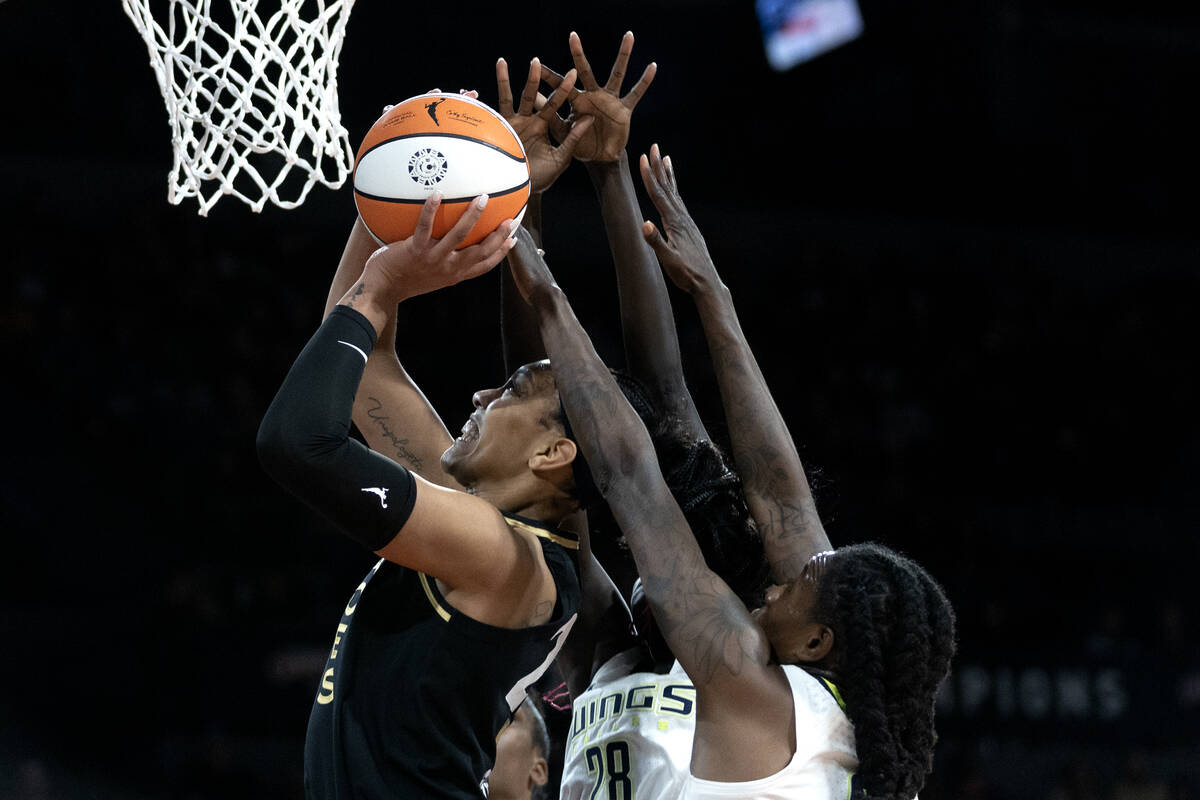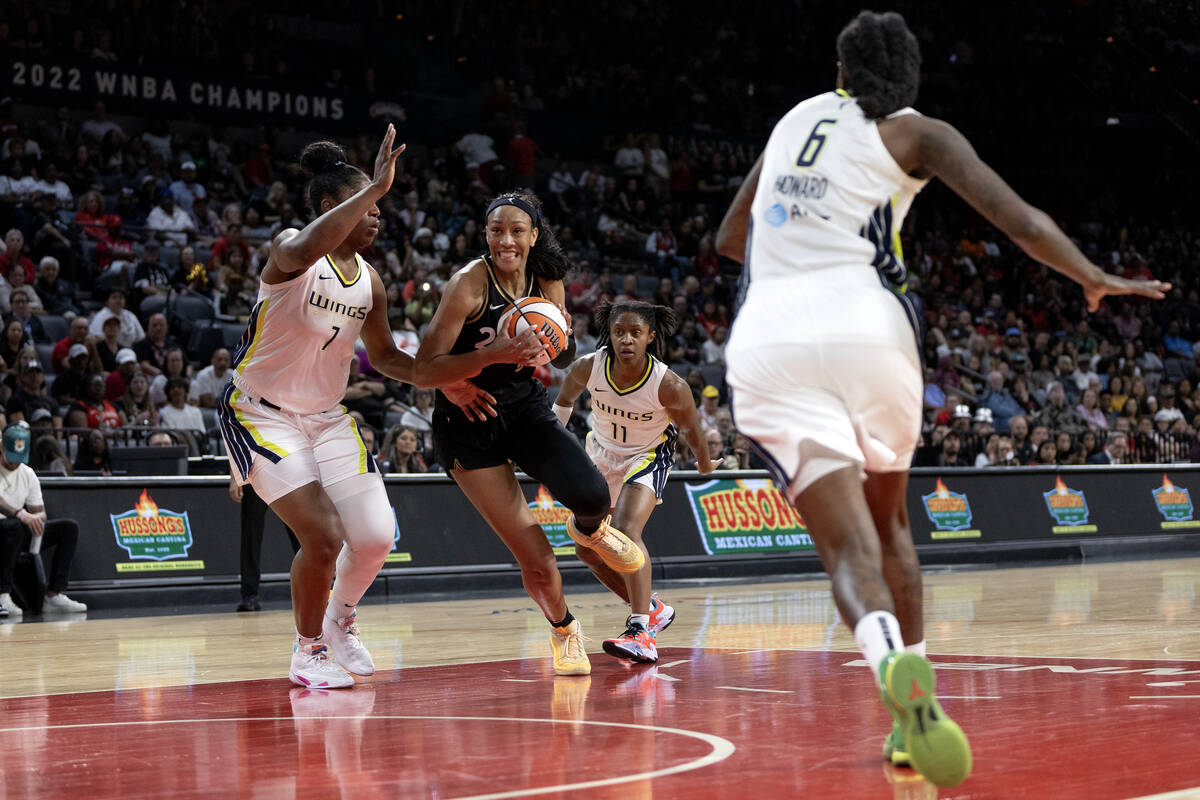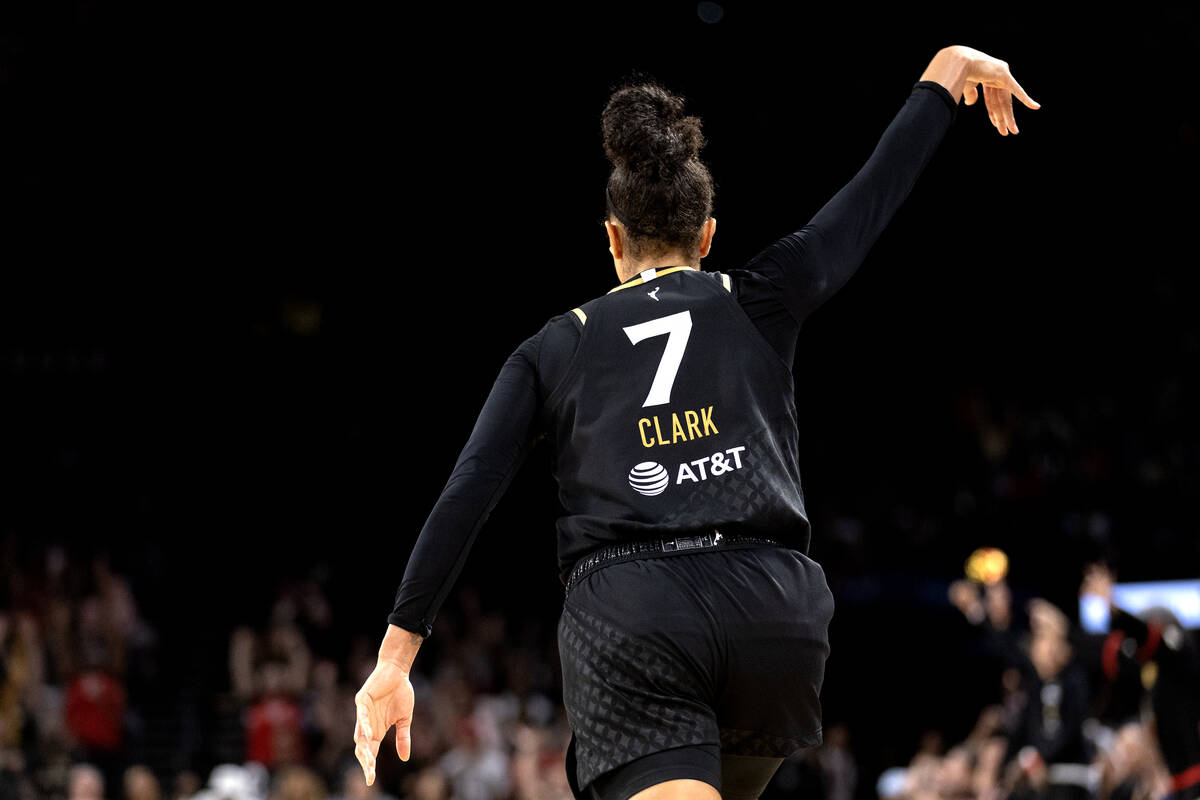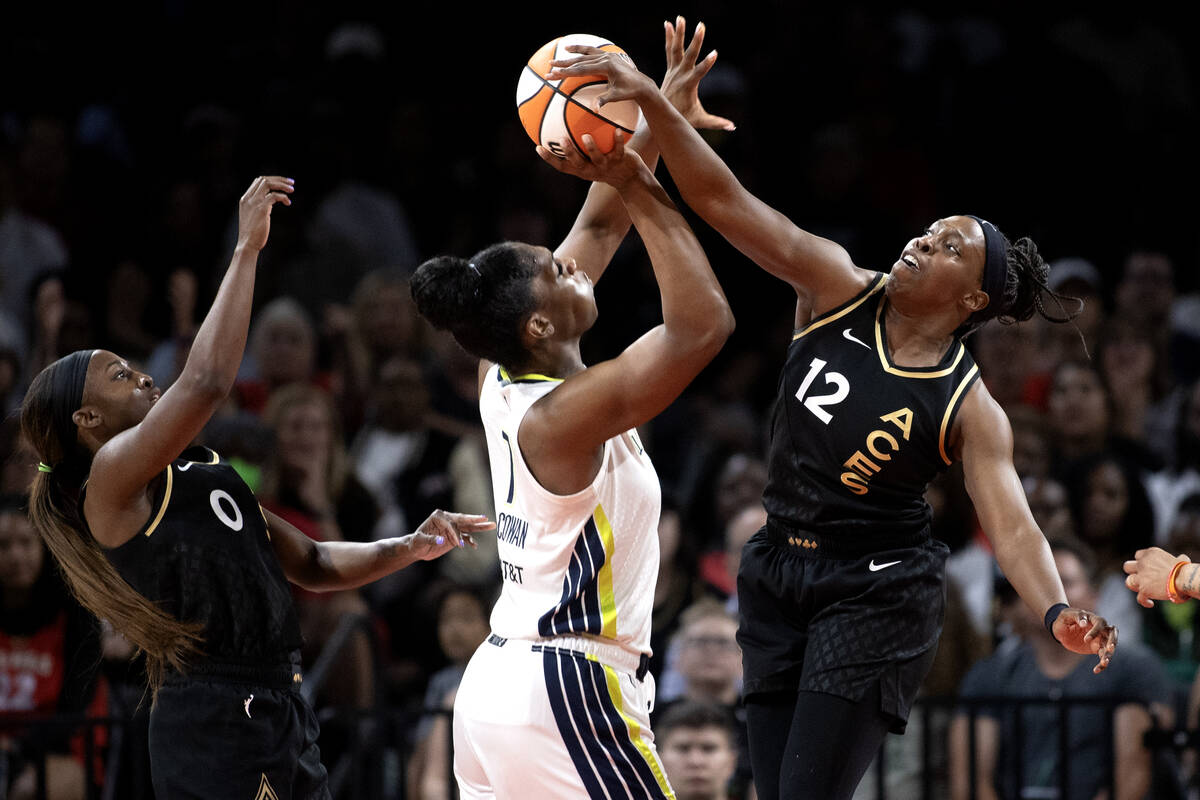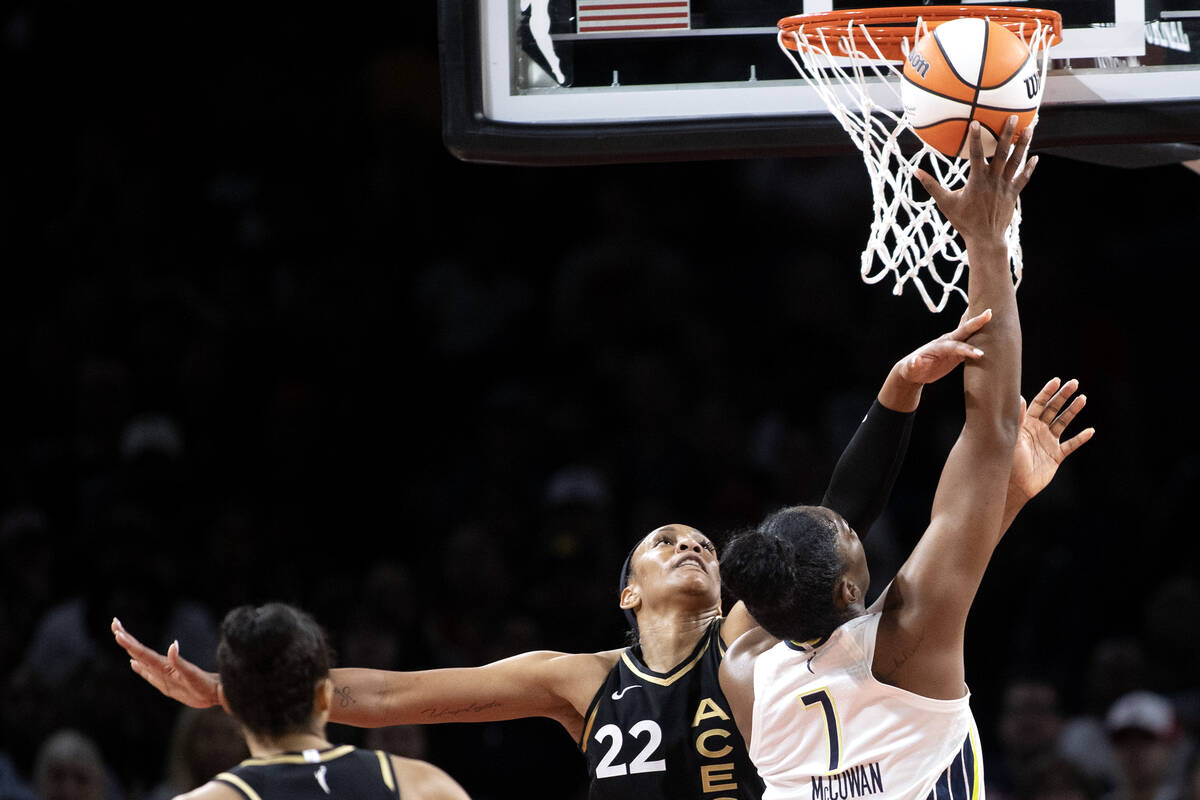 Alysha Clark heard Aces coach Becky Hammon in her head telling her to be a threat as the ball found her alone in the corner.
Clark is no stranger to making an impact from the corner. She's built an 11-year career in the WNBA off her status as one of the league's premier "3-and-D" wings (3-pointers and defense).
So when point guard Chelsea Gray swung the ball to Clark in the left corner with the game tied late, she didn't hesitate.
"Playing with them a little bit now, I know the rhythm of it," Clark said. "So it was just being ready to shoot."
Clark's corner 3 with 5:34 remaining gave the short-handed Aces a lead they never relinquished as they stormed back for an 89-82 win Wednesday against the Dallas Wings in front of a sellout crowd of 10,177 at Michelob Ultra Arena.
The Aces, who trailed by 14 in the first half, played without All-Star guard Kelsey Plum because of a non-COVID illness.
Aces All-Star guard Jackie Young scored 28 points on 66 percent shooting. Reigning WNBA MVP A'ja Wilson added 22 points and 13 rebounds, her 65th career double-double, while Gray scored 20 points to go with six assists.
The Aces (16-1) have won nine consecutive games and remain undefeated at home. Wednesday marked the Aces' 15th straight regular-season home win, tying them for the eighth-longest home winning streak in WNBA history.
"It's not always a bad thing to walk into a fight and get punched," Hammon said. "You've got to be able to take it."
Dallas forward Natasha Howard led all scorers with 32 points, one off her career high. The Wings (8-9) were missing reserve forward Kalani Brown with a head injury, and All-Star forward Satou Sabally left at halftime due to illness.
The Aces and the Wings play again at 5 p.m. Friday in Arlington, Texas.
Here are three takeaways from the game:
1. Early turnovers
The Wings led by nine at halftime in large part because the Aces didn't take care of the ball. Hammon's team had 10 turnovers by the break, which Dallas turned into 17 points. Young and Candace Parker had three each.
The giveaways led to easy opportunities for the Wings, as Howard, who had 20 first-half points, torched the Aces in transition. Dallas scored 11 fast-break points in the first half.
"We stopped throwing the ball to the other team," Hammon said. "It's that simple. We were playing in a crowd, forcing things that weren't there. The ball was sticking. We looked like we hadn't played offense in two months tonight."
The Aces recovered in the second half, only giving the ball away three times, which put them right near their league-best average of 12.44 turnovers per game.
2. Containing Ogunbowale
All-Star guard Arike Ogunbowale entered Wednesday as the WNBA's second-leading scorer at 22.1 points per game, but she was scoreless in the second half.
Ogunbowale, who won an NCAA championship with Young at Notre Dame in 2018, scored 12 points in the first half, but she was 0-for-8 with two turnovers after the break.
"We were just trying to be disruptive with her," Hammon said. "Make every touch difficult, make every shot difficult."
3. Plum misses out
The Aces were forced into their first lineup change of the season with Plum unavailable. Hammon did not have a timeline for her return.
Plum's late addition to the injury report showed the Aces' lack of depth at shooting guard, as reserve guard Riquna Williams hasn't played this season with a lower back injury.
Plum played all 36 games last season, making Wednesday her first missed game since May 2021.
Contact reporter Andy Yamashita at ayamshita@reviewjournal.com. Follow @ANYamashita on Twitter.
Wilson, Hammon earn monthly WNBA awards
Aces star A'ja Wilson was named WNBA Western Conference player of the month for June on Wednesday, and Aces coach Becky Hammon earned the league's coach of the month award.
Wilson averaged 19.5 points (on 53.4 percent shooting), 8.9 rebounds and a league-best 2.2 blocks during 11 games as the Aces went 10-1. This is the sixth conference player of the month award of her career.
Hammon earned coach of the month in May last year on her way to winning the league's coach of the year award. For the season, the Aces lead the WNBA in offensive efficiency rating (114.1) and defensive efficiency rating (94.5), aiming to become just the eighth team in league history to accomplish the feat.
In June, the Aces led the league in scoring (91.9 points per game), field-goal percentage (50.7 percent) and assist-to-turnover ratio (1.89) and had the fewest turnovers per game (11.9).
Andy Yamashita Review-Journal