A's GM David Forst praises ballpark, Aviators at Big League Weekend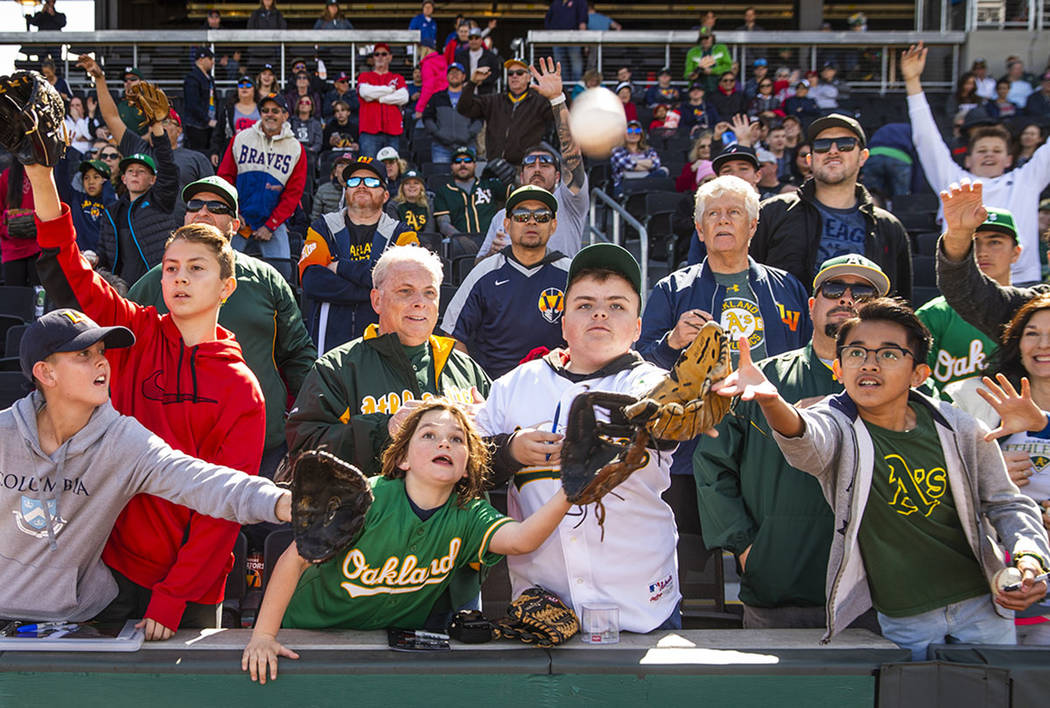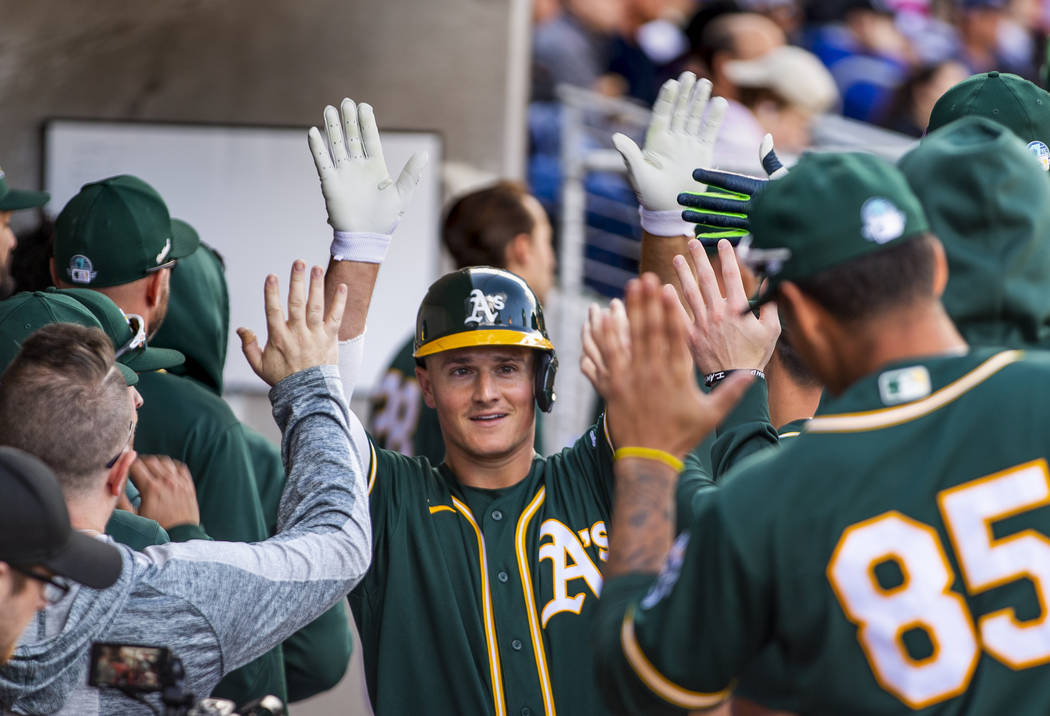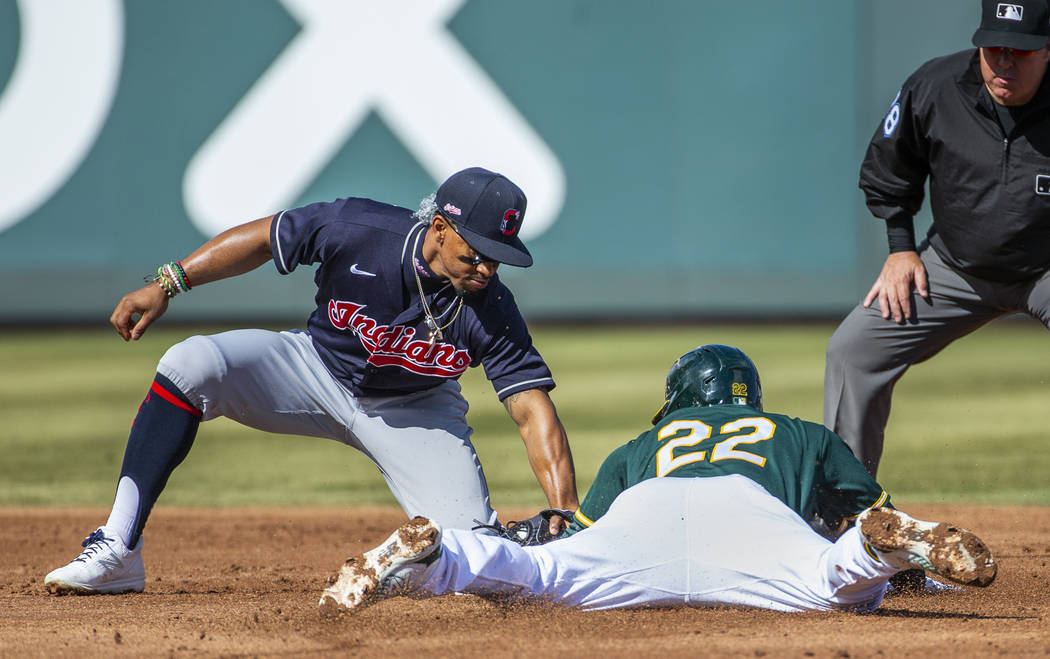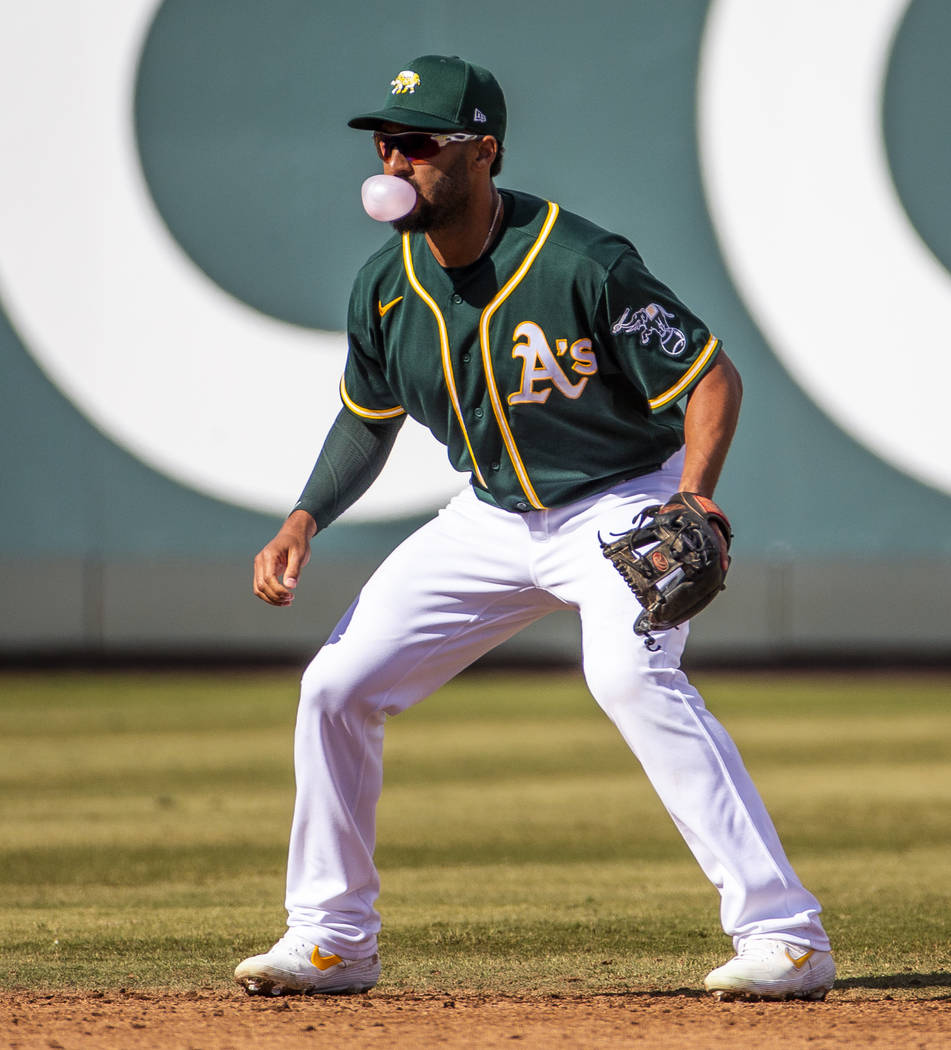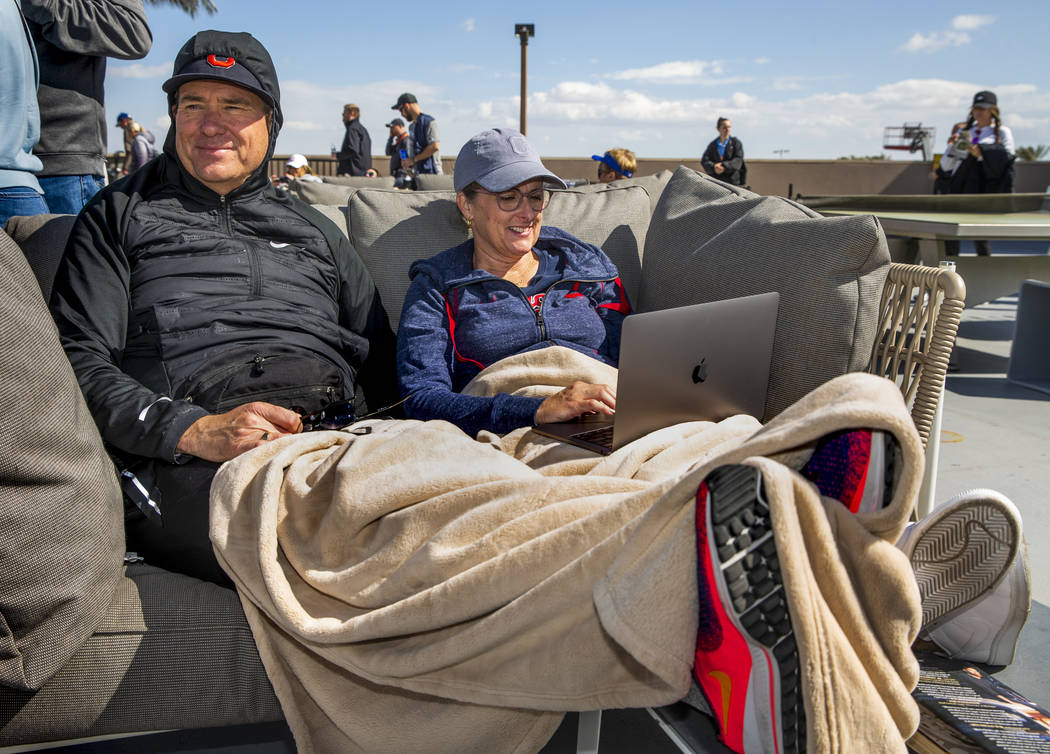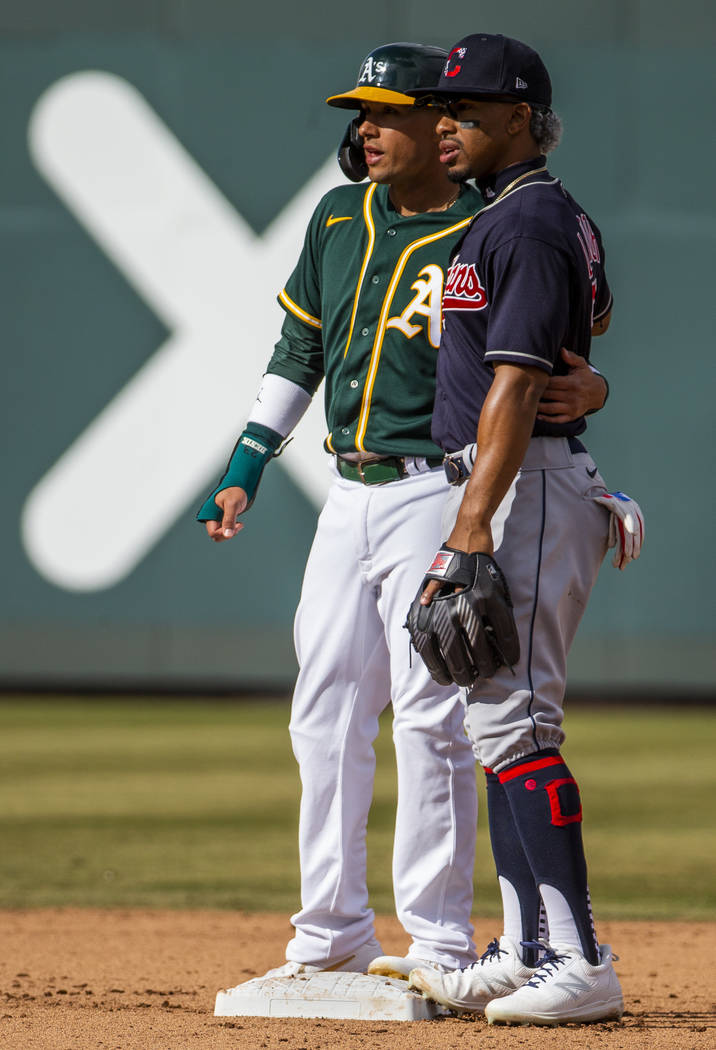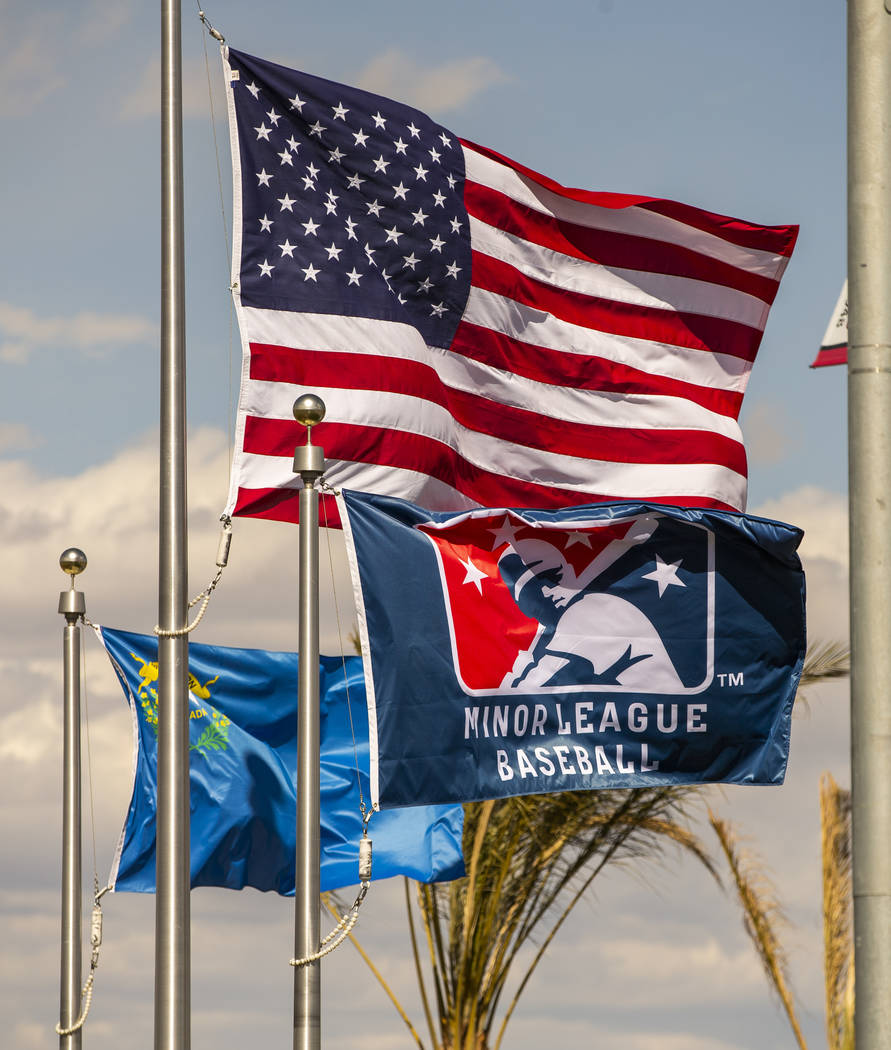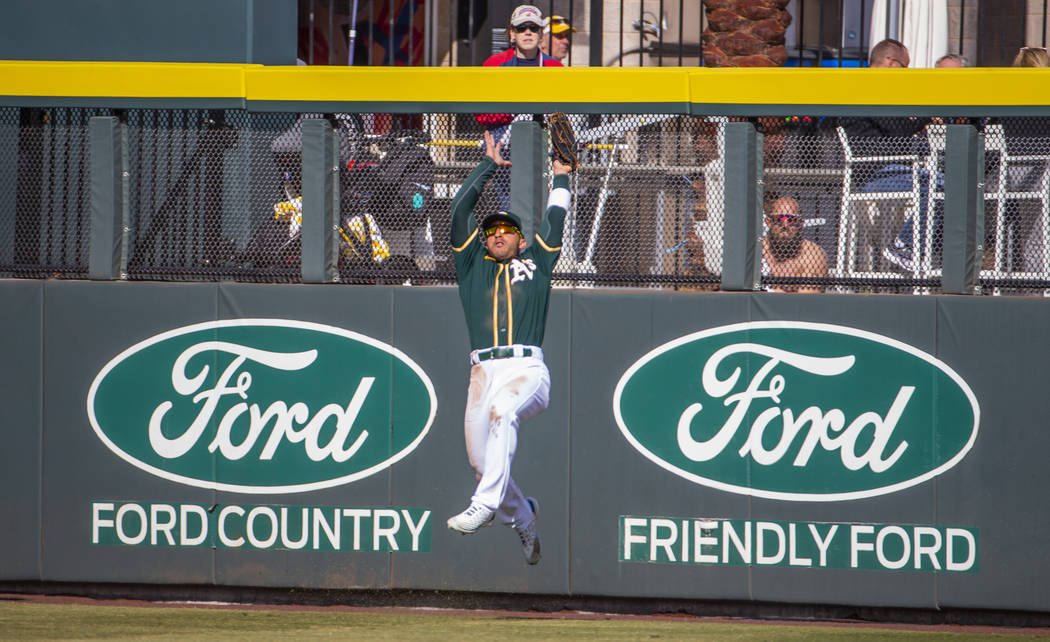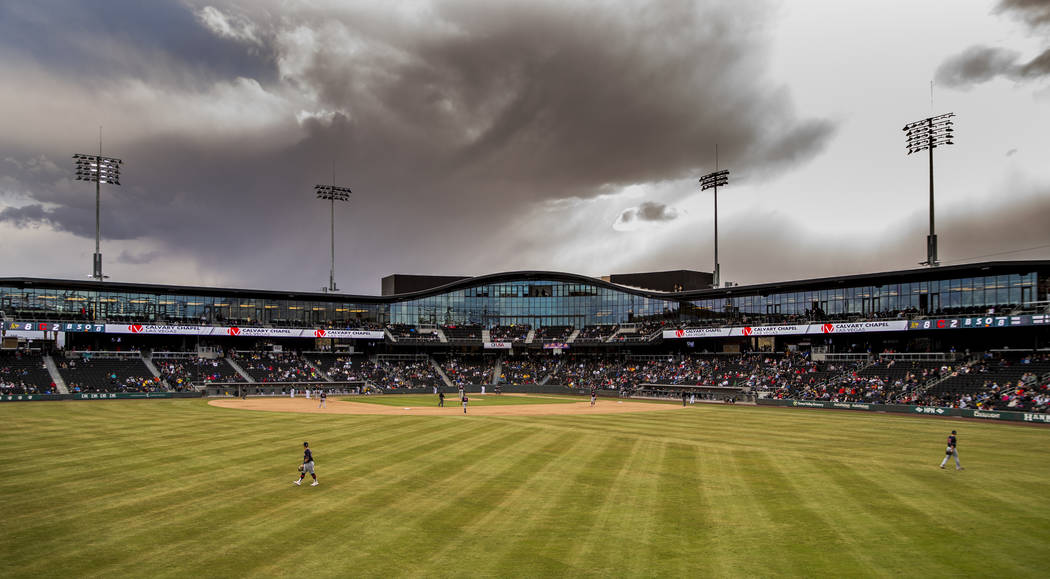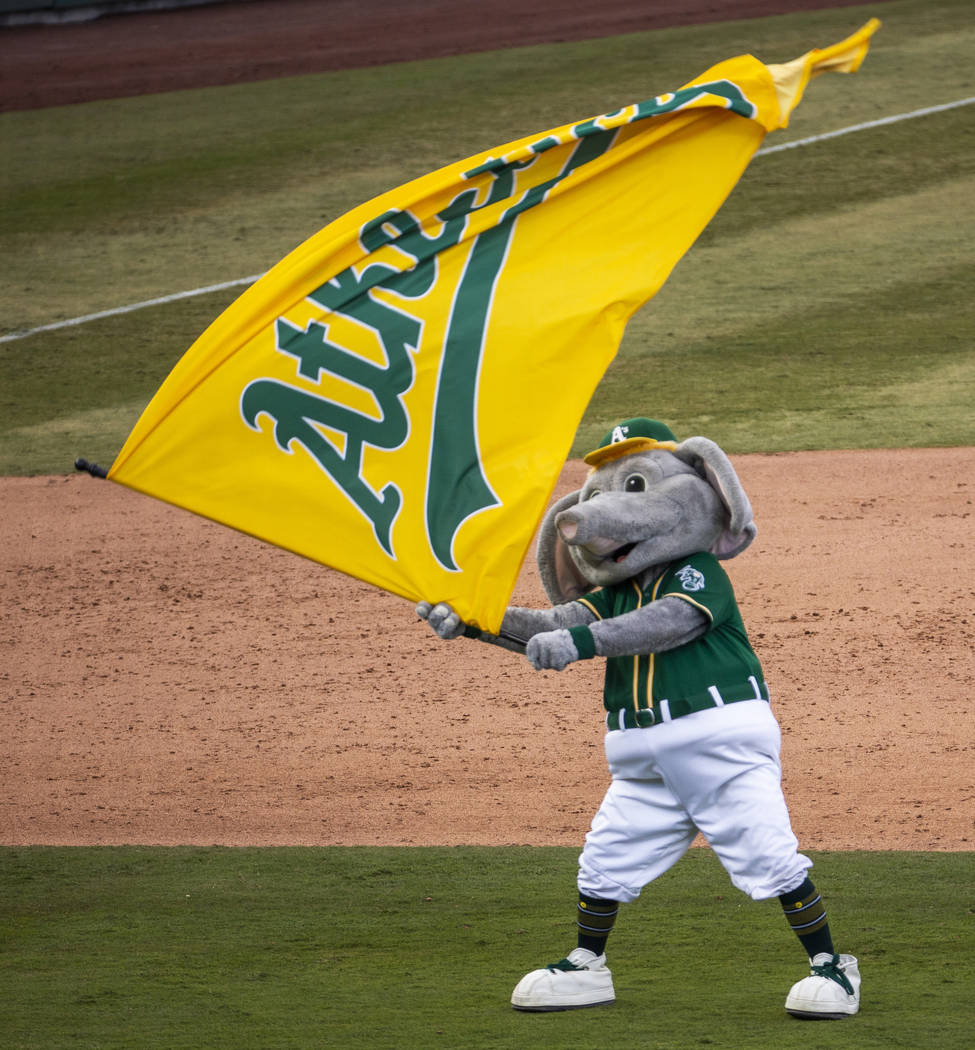 Oakland Athletics general manager David Forst sat comfortably inside his suite at Las Vegas Ballpark on Sunday, and watched his club roll to an 8-5 spring training victory over the Cleveland Indians to cap Las Vegas' first Big League Weekend of the spring.
He traveled to Las Vegas four times last year to watch games at the stadium, where the club's Triple-A affiliate, the Aviators, plays.
Always nice to be back.
"Our big leaguers have heard about this place for the last year from all the guys who have played here," Forst said. "It's great for them to see it for themselves."
The Athletics played two spring training games against the Indians during Big League Weekend, which returned to the city after a one-year hiatus in 2019 while the construction of the stadium concluded. Oakland partnered at the end of the 2018 season with the Aviators, who played their inaugural season last year at Las Vegas Ballpark following 18 years as the 51s at Cashman Field, the previous home of Big League Weekend.
The new stadium was selected as Ballpark Digest's 2019 Ballpark of the Year and the Aviators were named its Team of the Year, capping a summer in which the franhise led Triple-A in both total and average attendance.
"It's a great place to play. We had a blast. Played good baseball. We're all still trying to get ready for the season. To come and take a road trip this early I think is pretty fun," said Oakland shortstop Marcus Semien, who finished third in American League MVP voting last season. "I'm glad our organization has Vegas, for guys to rehab, guys to come up. It's just a great setup."
Forst said he was delighted with the first year of the partnership and is looking forward to building on the successes of last season. The Aviators finished 83-57 to win the Pacific Coast League's Pacific Southern Division, and were involved in 44 transactions with the Athletics during the MLB season.
"The relationship with (Aviators president) Don (Logan) and his staff was as good as we expected," said Forst, Oakland's general manager since 2015. "To play in front of a packed house, beautiful ballpark like this, weather was actually great, it was a great first year for us. … The facilities underneath the stadium, clubhouse, batting cage. All of that stuff is first rate."
Big League Weekend was also a success for the Athletics, who won the first game 8-6 before an announced crowd of 8,159 on Saturday and closed the weekend with a dominant performance on Sunday before an announced crowd of 7,521.
The teams departed immediately after the game for the airport, from which they flew back to their spring training facilities in Arizona. But Forst will be back at some point this season to watch the Aviators, whom he hopes to see in the Triple-A National Championship Game at Las Vegas Ballpark as well.
"It's an easy trip for us to come see our guys. …" Forst said. "We brought back a number of guys from last year's team. We'll have some prospects moving up, so I think we'll have a great team on the field. Hopefully this is just year two of a long relationship with the Aviators."
Contact reporter Sam Gordon at sgordon@reviewjournal.com. Follow @BySamGordon on Twitter.