Draft picks showcase suits, watches on NBA stage — PHOTOS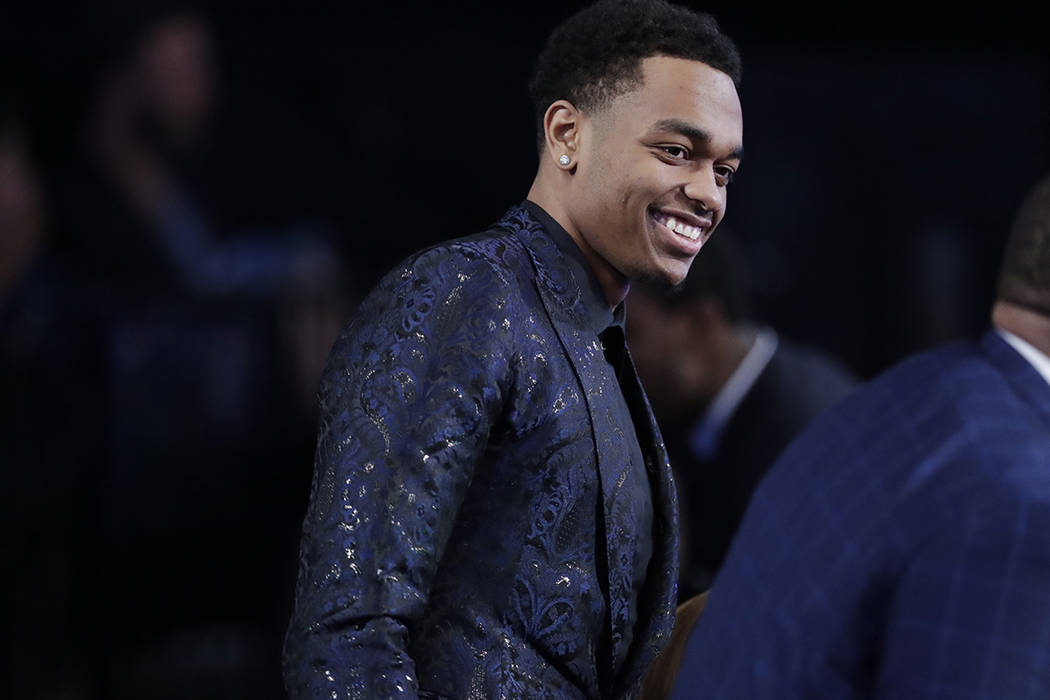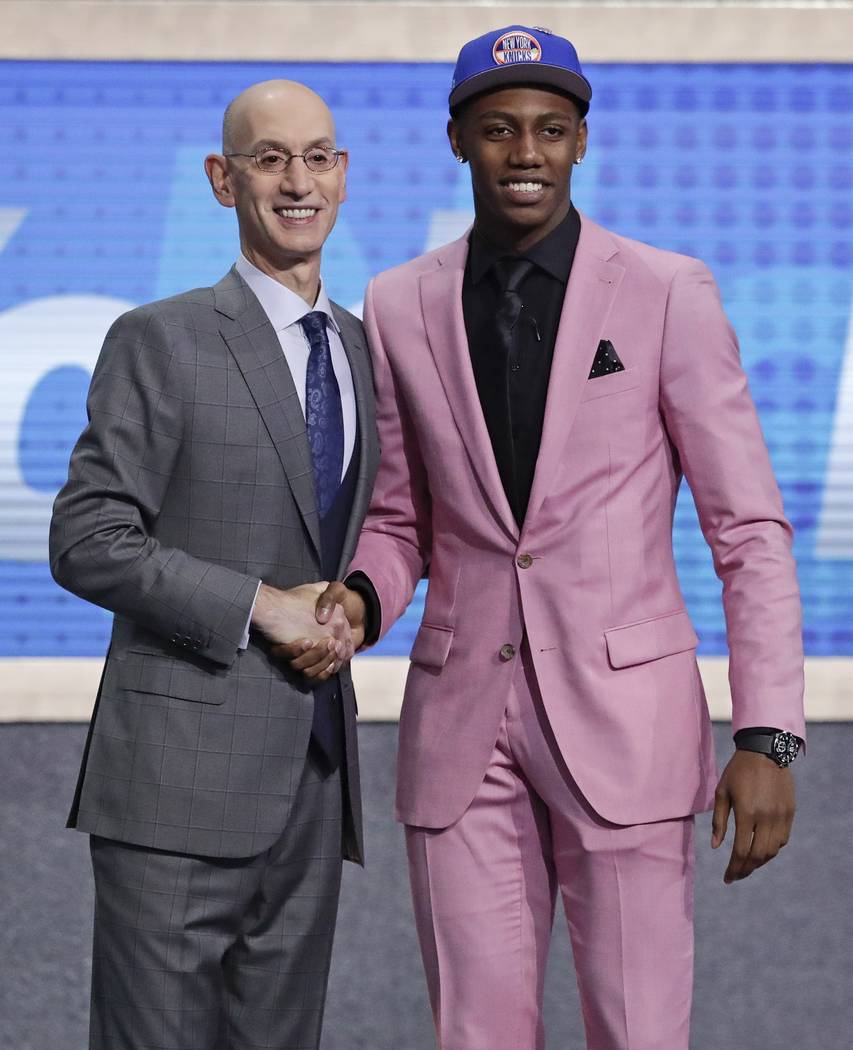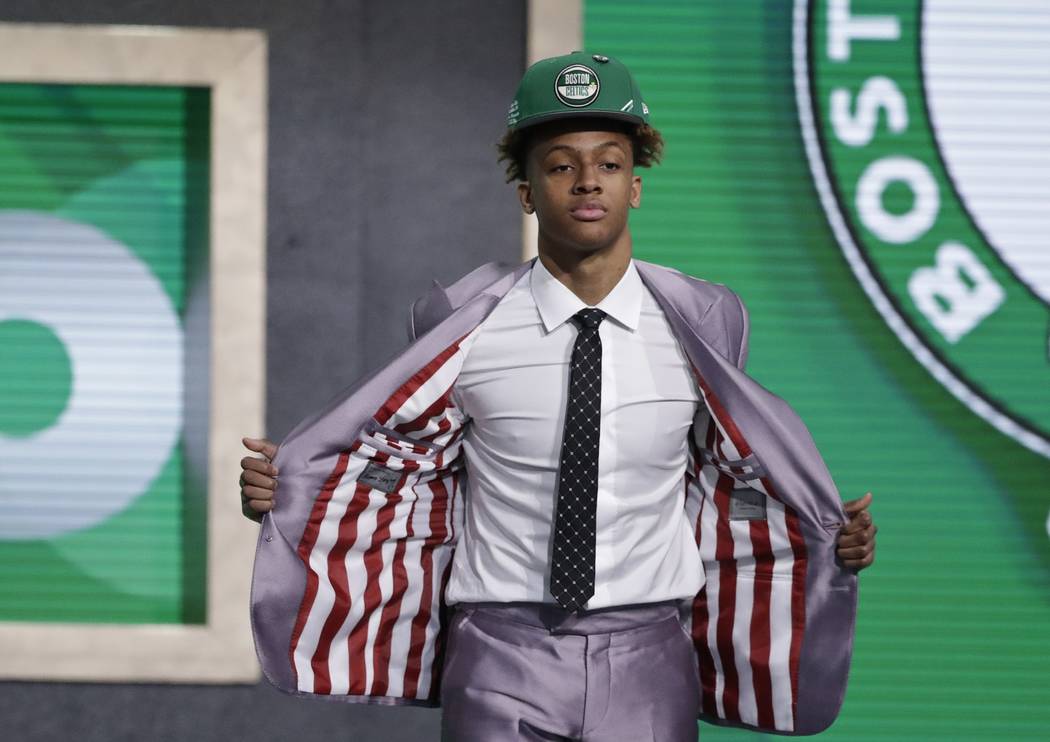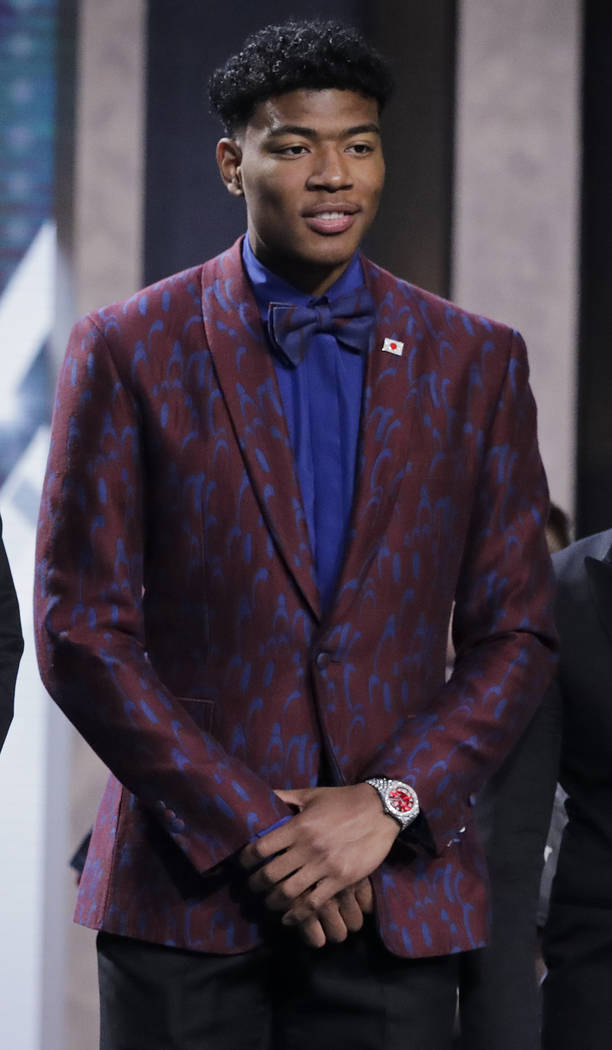 There was no shortage of fashion statements being made at the NBA Draft on Thursday in Brooklyn, New York.
And no one made a bigger statement than 7-foot-2-inch Bol Bol, who looked like he was ready to go trick-or-treating.
Bol, a former Findlay Prep star, wore an all black suit with a giant spiderweb covering his torso and another smaller web along his right leg.
Twitter had fun with the son of the late Manute Bol, the tallest player in NBA history.
Bol Bol pulled up like a supervillain 🕸

(via @usatodaysports)pic.twitter.com/xlHiOHjvkn

— Bleacher Report (@BleacherReport) June 20, 2019
Some said he was dressed like a super villain. Another tweet channeled Will Ferrell's character in the movie "Zoolander."
Bol Bol wearing a suit made by Mugatu
pic.twitter.com/ZfNCHosQ7u

— Carl Regolino (@Carl_Regolino) June 20, 2019
But Bol was not alone in dressing to the nines.
Ja Morant, the second pick in the draft, had pictures of his family line the inside of his maroon pinstripe-on maroon suitcoat.
Kentucky forward P.J. Washington, who also played at Findlay Prep and was selected by the Charlotte Hornets with the 12th pick, rocked a floral suit. His Kentucky teammate Tyler Herro wore a $12,000 Rolex watch that had about $50,000 worth of diamonds added.
I asked Tyler Herro why his watch was on 23. Is it Jordan or LeBron draft day luck? "No. It was like that and I didn't want to touch it." pic.twitter.com/5BJctVRfMX

— Darren Rovell (@darrenrovell) June 20, 2019