'Mattress Mack' leaves Vegas with wheelbarrow full of cash
Updated November 11, 2022 - 12:19 pm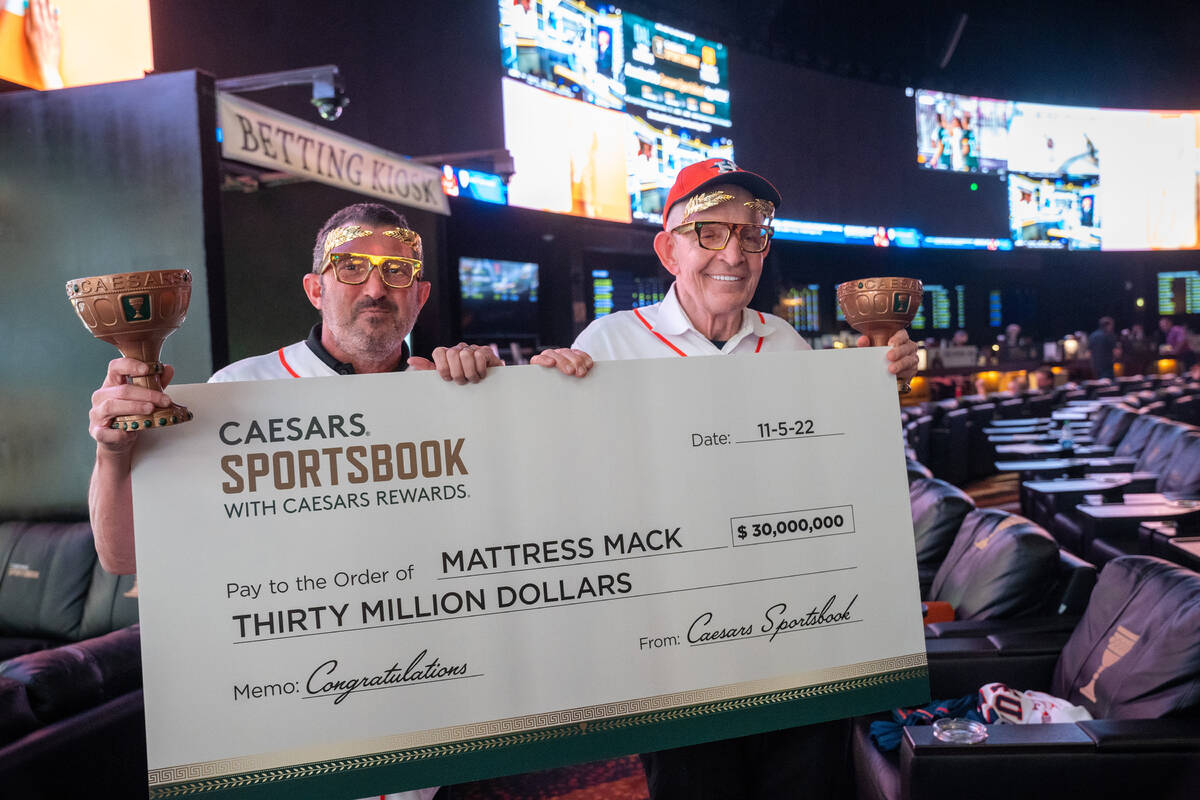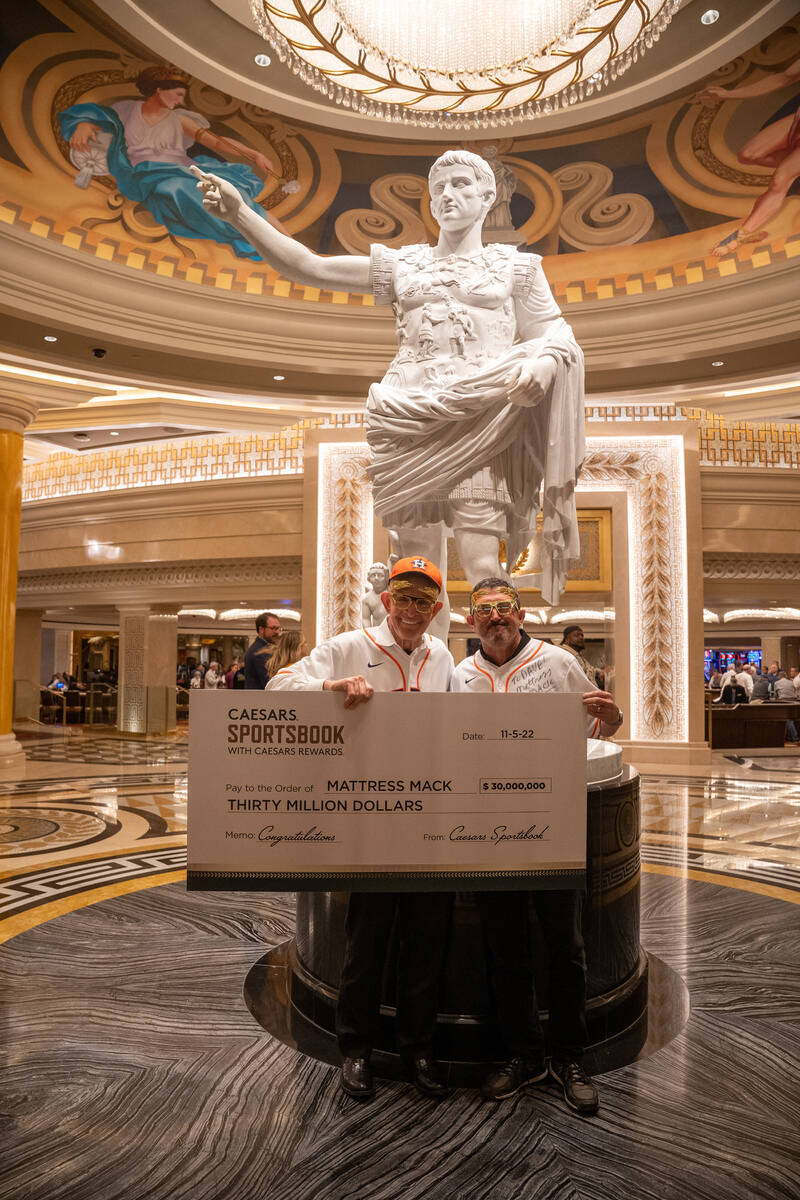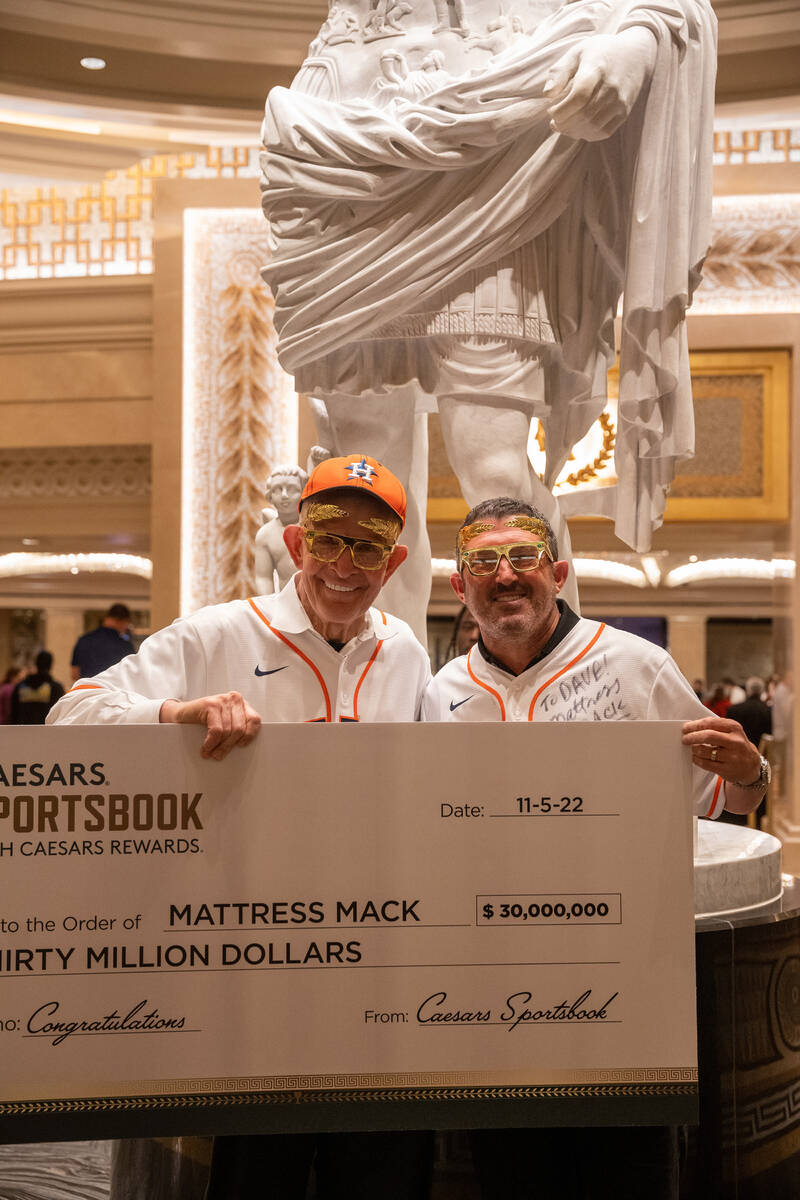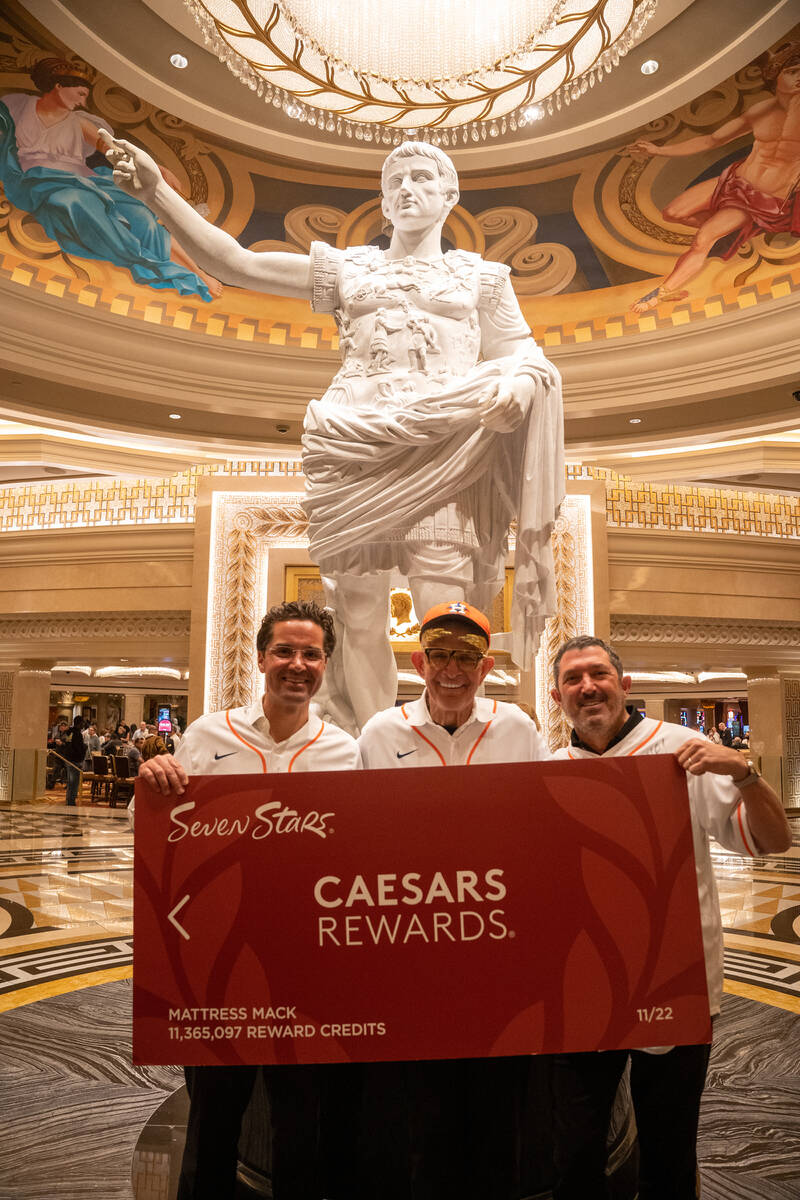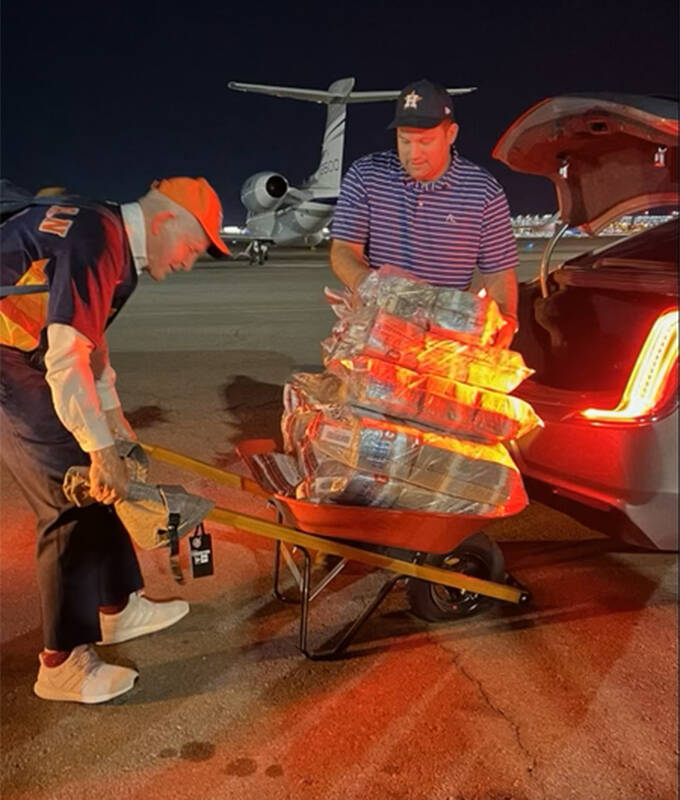 Mattress Mack left Las Vegas with a wheelbarrow full of cash.
Houston furniture store owner Jim "Mattress Mack" McIngvale was back in the valley Thursday night to collect $40 million of his record $72.6 million in winning wagers on the Houston Astros to win the World Series.
He was presented with a check for $30 million at Caesars Palace for a $3 million bet he placed in May at 10-1 odds at Caesars Sportsbook.
After having dinner at Caesars Palace, McIngvale headed to Aria to collect his $10 million in winnings from a $2 million wager he placed in July at 5-1 odds at the BetMGM sportsbook at Bellagio.
After sleeping for three hours in his free room, McIngvale went to the casino cage at 3 a.m. Friday to collect his $10 million. In cash.
He then headed to the airport, where he loaded the stacks of cash into a wheelbarrow and then onto his private plane for the trip back to Houston.
McIngvale, 71, said his back is fine after the late-night workout.
"Yes, but the wheelbarrow tire went flat," he said. "I'd never seen that much money. But you only live once. So I decided to go take a swing at it and fly home with all that cash."
Upon landing in Houston, an armored truck took the money to the bank, where it will help cover refund checks to about 7,000 Gallery Furniture customers who took part in a promotion that guaranteed their money back if the Astros won the World Series.
McIngvale's bets were the latest in a series of wagers to reduce risk on furniture promotions. In this case, customers who bought $3,000 or more of furniture were guaranteed to either get their money back or double their money back (depending on when they took part in the promotion) if Houston won it all.
He placed a total of $10 million in World Series futures bets on the Astros. The other winning wagers were $1 million to win $12 million at WynnBET, $2 million to win $10.6 million at Barstool Sportsbook and $1 million to win $5 million each at Betfred and Unibet.
McIngvale will host refund parties on Sunday, Nov. 20 and Dec. 4.
Contact reporter Todd Dewey at tdewey@reviewjournal.com. Follow @tdewey33 on Twitter.