Bishop Gorman names new football coach
Updated January 28, 2020 - 9:42 pm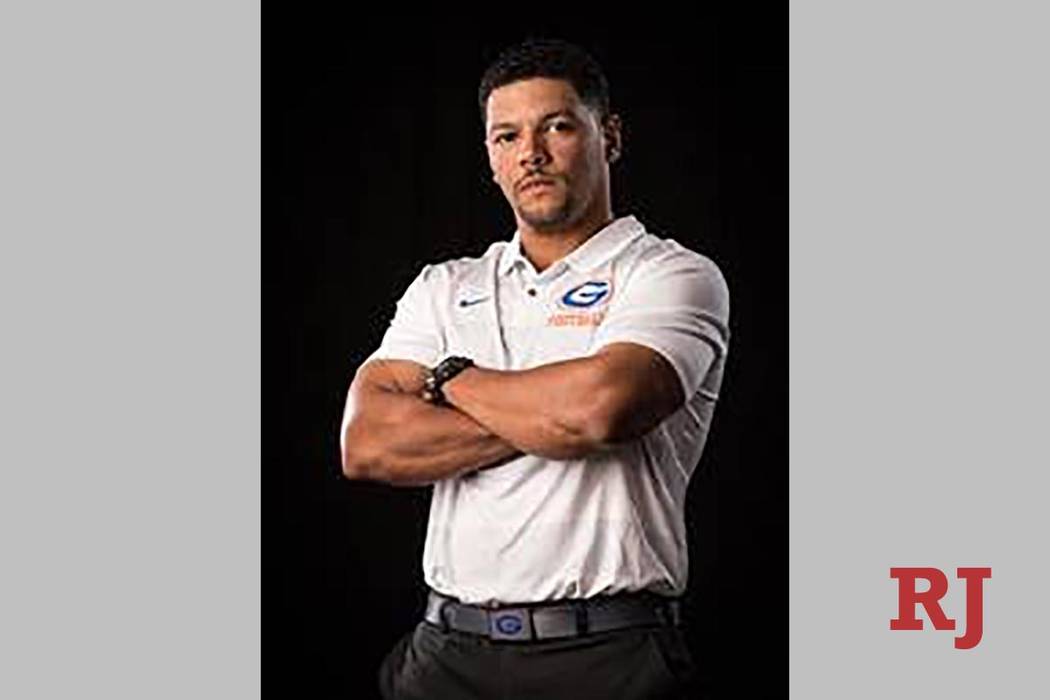 Bishop Gorman found its new head football coach.
Turns out he was already on campus.
Brent Browner has been promoted from defensive backs coach to head coach, athletics director Grant Rice announced on Tuesday. Browner replaces Kenny Sanchez, who guided the Gaels to two mythical national high school championships and four Class 4A state titles before announcing his resignation this month.
He inherits a roster rife with talent, one expected to compete again for the state championship Gorman relinquished last fall for the first time since 2008. And one expected to excel nationally against some of the country's best programs.
"That's always going to be that expectation there," Browner said. "There's no way you can't have that at this school."
Browner, 40, hails from Davenport, Iowa, and played college football at Northern Iowa. He also played three seasons in the now-defunct Arena Football League, recording 67 career tackles and two interceptions before beginning his coaching career in 2006 — at Gorman.
Browner remembered Bishop Gorman's old campus on Maryland Parkway. It was devoid of the most magnificent high school football stadium in Nevada, and the 41,324-square foot facility designed to maximize the development of the school's student-athletes. He served as an assistant coach for the Gaels for two years, including the first year at their current campus.
He also was an assistant coach at Faith Lutheran for two years before moving to Austin, Texas, where he also played professionally in 2004 and 2005 and eventually obtained his master's degree in athletic administration and football coaching. He moved back to Las Vegas, though, and joined Sanchez's coaching staff in 2017 — winning Class 4A state championships with the Gaels in 2017 and 2018.
"I understand this program. I understand competing," said Browner, who learned Tuesday that he'd been hired as head coach. "It's just a great feeling right now. Kind of surreal."
Browner is still assembling his coaching staff but said strength and linebackers coach Chris Brown will become Gorman's defensive coordinator. Former offensive coordinator Craig Canfield will return to coach the offense, and former Gaels and Notre Dame safety Nicco Fertitta will coach the defensive backs.
"I'm really just trying to facilitate an idea," Browner said. "And that idea is to create the best high school football experience these kids can ever have."
Contact reporter Sam Gordon at sgordon@reviewjournal.com. Follow @BySamGordon on Twitter