Las Vegas Super Bowl plans in 'really good shape;' event schedule released
Updated August 23, 2023 - 6:12 pm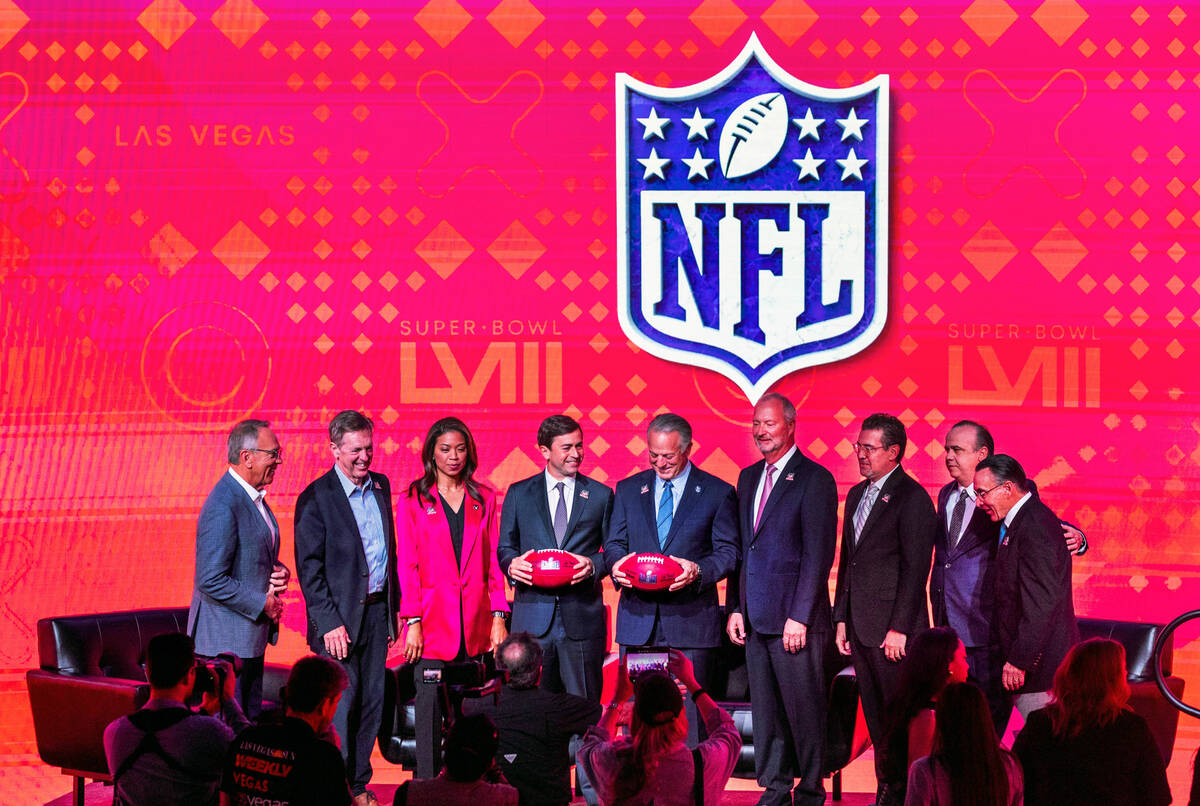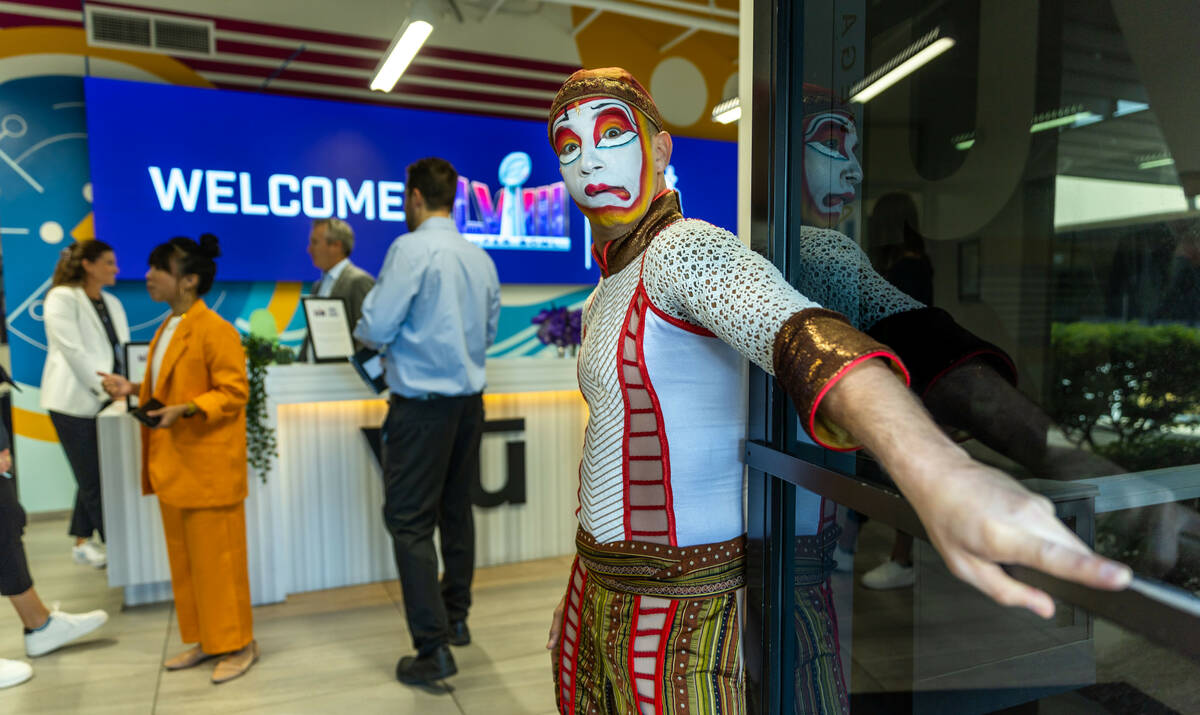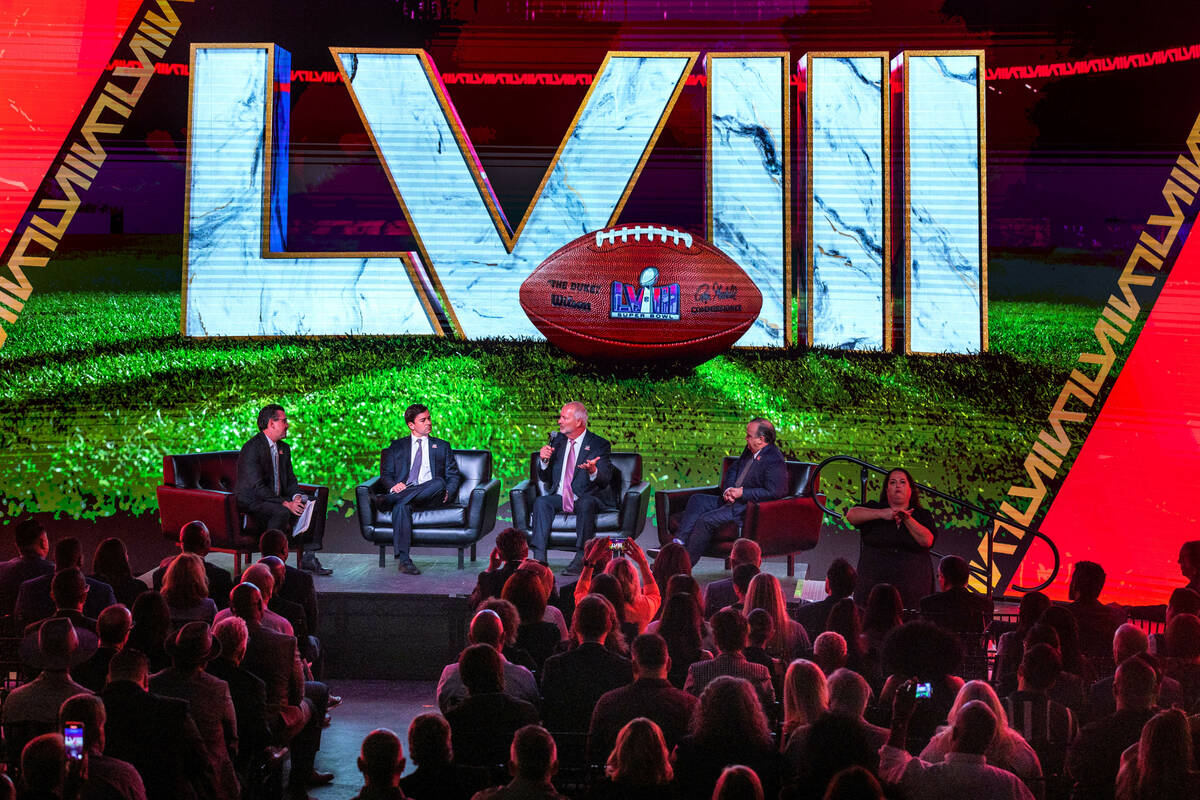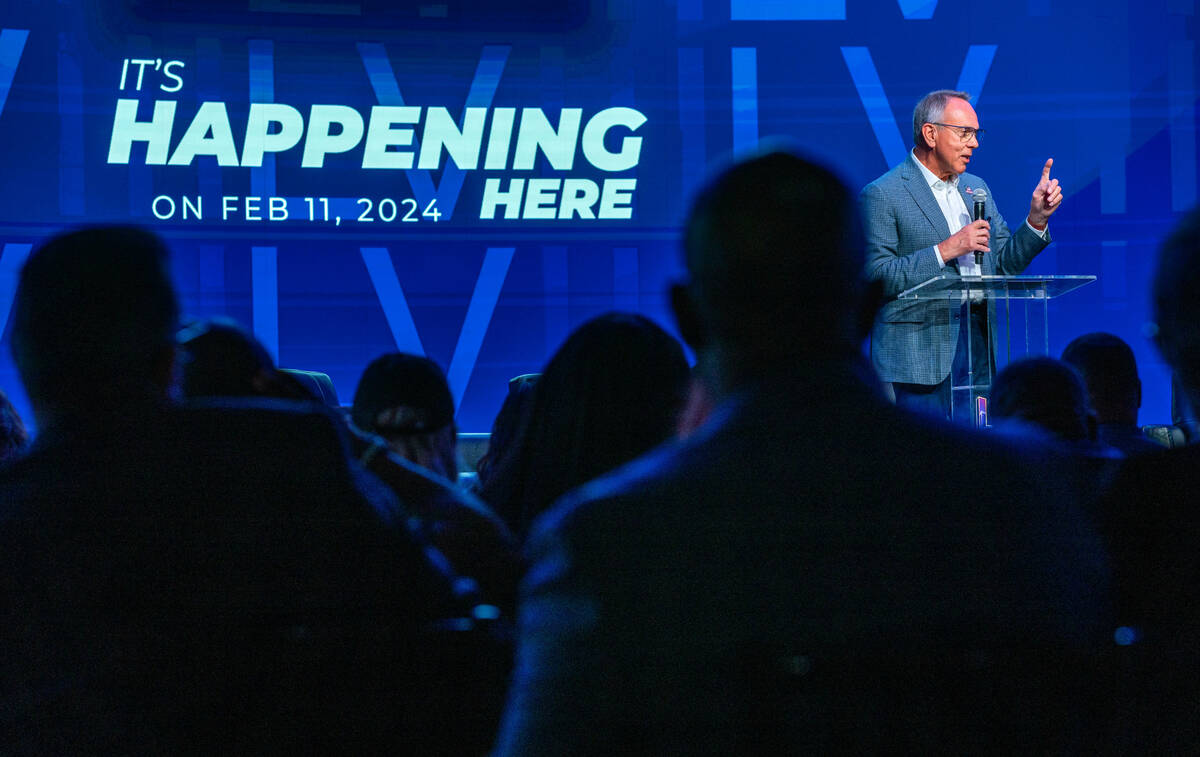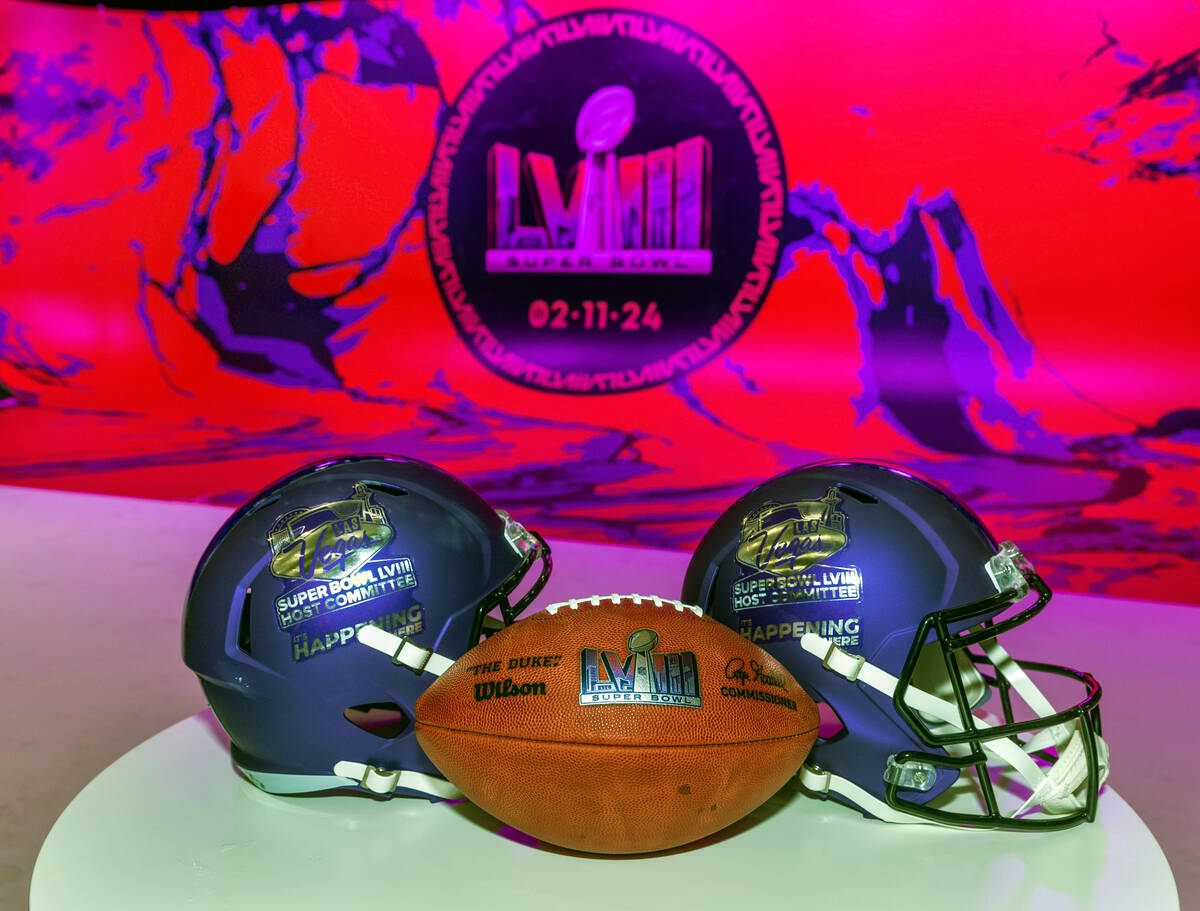 Super Bowl LVIII week in Las Vegas will feature several events held at multiple venues across the city.
The NFL and the Las Vegas Super Bowl LVIII Host Committee Wednesday announced the calendar of activities including information about the fan-favorite Super Bowl Experience and community initiatives.
"We are thrilled to bring Super Bowl LVIII to Las Vegas," said Peter O'Reilly, NFL executive vice president of club business, major events and international. "This city is a capital of sports and entertainment, always providing an incredible high-energy atmosphere for our events. We look forward to continuing the work with our local partners to provide an extraordinary experience for the Las Vegas community and show fans around the world what this city has to offer."
Included is an array of sites which allows the city to show off more than just Allegiant Stadium, where the big game is scheduled to take place on Feb. 11. The week full of events is expected to be one of the most lucrative in Las Vegas' history.
"Minimum $500 million, but projections are really probably between $600 million to $700 million," said Steve Hill, Las Vegas Convention and Visitors Authority president and CEO. "That's the incremental amount, that's the amount over the weekend we already have (during a non Super Bowl host year)."
'Advancing our plans'
Between NFL staff and vendors that will help support the Super Bowl, a group of 200 people are spending the week in Las Vegas as planning for the major event continues, with several more trips to follow.
"We're really advancing our plans," said Peter O'Reilly, NFL executive vice president of club business, major events and international. "We feel we're in really good shape in terms of our planning overall. We will be back here on a regular basis between now and the Super Bowl. We'll have people out here for the F1 race, observing that."
Raiders President Sandra Douglass Morgan, who serves as the vice co-chair of the host committee, said that as part of the host team, she has been assisting the NFL wherever she can.
"I have someone in every single one of our teams from the Raiders with the host committee to make sure we're on lockstep with the NFL," Morgan said. "We want to make sure it's going to be the biggest show on Earth."
Calendar of events
Caesars Palace will serve as the NFL's headquarter hotel, acting as the league's home base while in Las Vegas.
Super Bowl Opening Night will kick off the week on Feb. 5 at Allegiant Stadium. The event gives fans a chance to hear from the players and coaches who will take part in the game and serves as the only public appearance from the players before the Super Bowl is played. Direct access to players is not available during opening night.
Fans can enjoy various activities, including photo opportunities, the chance to purchase exclusive merchandise by NFL Shop and autographs from NFL players not taking part in the Super Bowl.
Tickets for opening night will run $30 and will be available for purchase in December.
The Super Bowl Experience is scheduled to be held from Feb. 7-10 at the Mandalay Bay Convention Center.
The NFL's interactive football theme park that occurs during each Super Bowl provides fans the chance to get autographs from current NFL players and legends, shop for merchandise and participate in new and improved interactive games and youth football clinics.
The event will also feature photo opportunities with the Vince Lombardi Trophy and a display showcasing all 57 Super Bowl rings.
Feb. 8 will feature a sensory hour to offer those with ability needs and sensory sensitivities the opportunity for a modified environment at the experience.
Tickets for Super Bowl Experience will go on sale in December and vary in price depending on the day, with children 12 and under free all week.
On Feb. 7, the hours will be 3 to 10 p.m., with tickets costing $25. On Feb. 8 and Feb. 9, the hours are 3 to 10 p.m. with tickets running $50. The final day of the experience, Feb. 10, will cost $50 and be open between 10 a.m. and 10 p.m.
Media and kids
The Super Bowl Media Center will be open from Sunday Feb. 4 through Sunday, Feb. 11, and be located at the Mandalay Bay Convention Center. That will be the hub of media activity during Super Bowl Week, where dozens of media outlets will conduct interviews with current and former NFL players, celebrities and other sports stars. The media center is only open to credentialed media members and will be operational 24/7 through game day.
The Super Kids Super Sharing initiative will take place in January at Pearson Community Center. NFL Green, the Las Vegas Super Bowl Host Committee, the Raiders, Clark County Parks and Verizon will host a sports equipment, book and school supply donation drive. The 25th anniversary of this Super Bowl initiative provides new and gently used items to local kids in need.
The 25th Annual Super Bowl Soulful Celebration will happen on Wednesday, Feb. 7, at The Pearl Theater at Palms. Since its inception in 1999, the event is the exclusive NFL-sanctioned multicultural program during Super Bowl week. Tickets for the event, which combines football and music, go on sale Dec. 1.
The culinary experience, dubbed the Taste of the NFL, is scheduled for Saturday, Feb. 10, at the Keep Memory Alive Center downtown. The event features a tasting menu curated by top best chefs, both nationally and locally.
Culinary stars Andrew Zimmern, Carla Hall, Tim Love, Lasheeda Perry and Mark Bucher will host the event. Appearances by more than 30 NFL greats are planned. All event proceeds will support GENYOUTH, a national nonprofit focusing on school children living a well-nourished and physically active life.
The funds will be distributed to schools in all NFL markets, including Nevada, to increase access to and participation in school meals among youth in at-risk communities. Guests must be at least 21 years of age to attend Taste of the NFL.
Breakfast time
The popular Super Bowl Breakfast takes place the day before the big game Feb 10 and will be hosted at Caesars Palace.
The private event held each year since 1988 in the Super Bowl host city features some of the NFL's biggest names. The highlight of the breakfast, which sells out each year, is the presentation of the Bart Starr Award to an active NFL player who has demonstrated character and integrity, serving as a positive role model to his family, teammates and community.
With an array of other signature events and activities still yet to be announced by the NFL and its partners, the excitement for Las Vegas' first Super Bowl is being felt league-wide, O'Reilly said.
"I'd say the excitement is very high," O'Reilly said. "It's palpable within the league office, it's palpable for our fans and then we've had a number of our league partners out here this week looking at venues, understanding where things exactly are. They're incredibly excited, because Vegas is a great draw overall, but when you start to overlay the Super Bowl plan into that and you start to see it coming to life and it's real, the excitement just ramps up that much more. We're ready; countdown is on."
Contact Mick Akers at makers@reviewjournal.com or 702-387-2920. Follow @mickakers on X.