Raiders win 2nd straight charity softball game against Golden Knights
Updated July 25, 2021 - 3:56 pm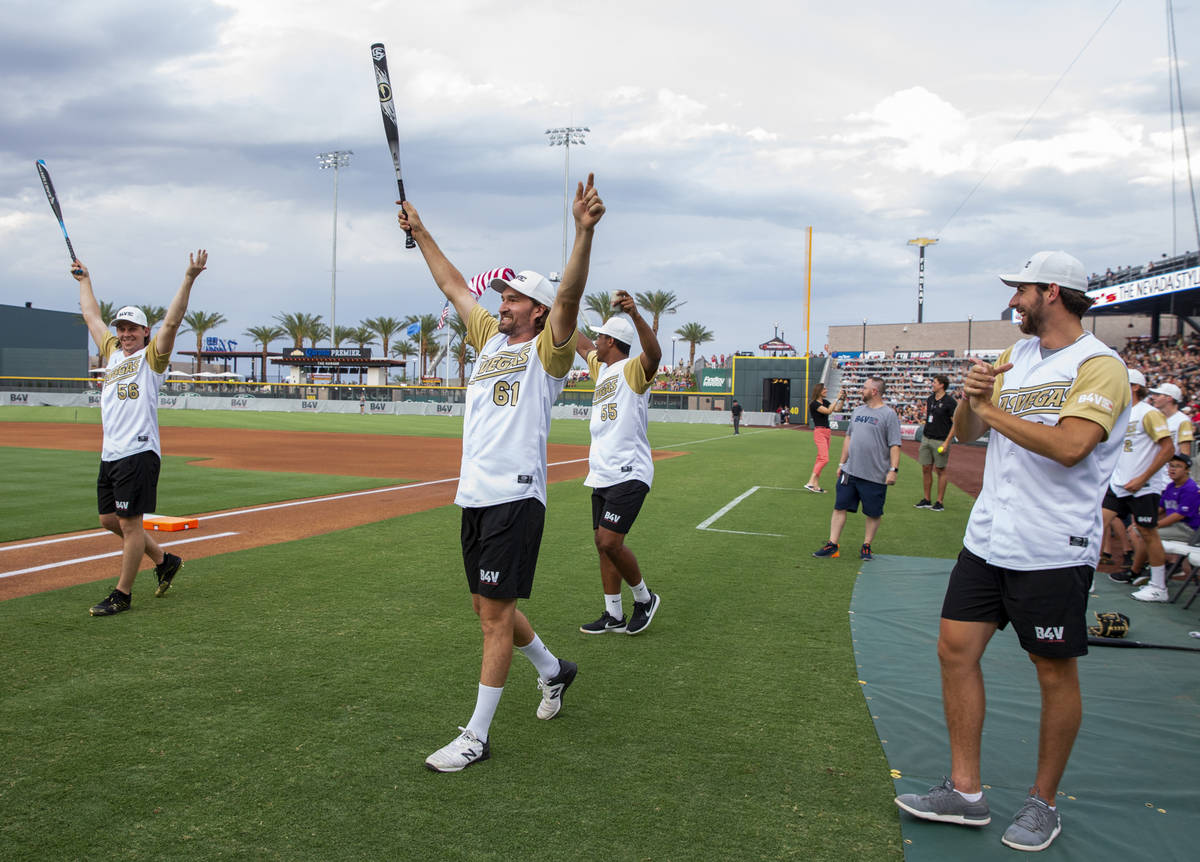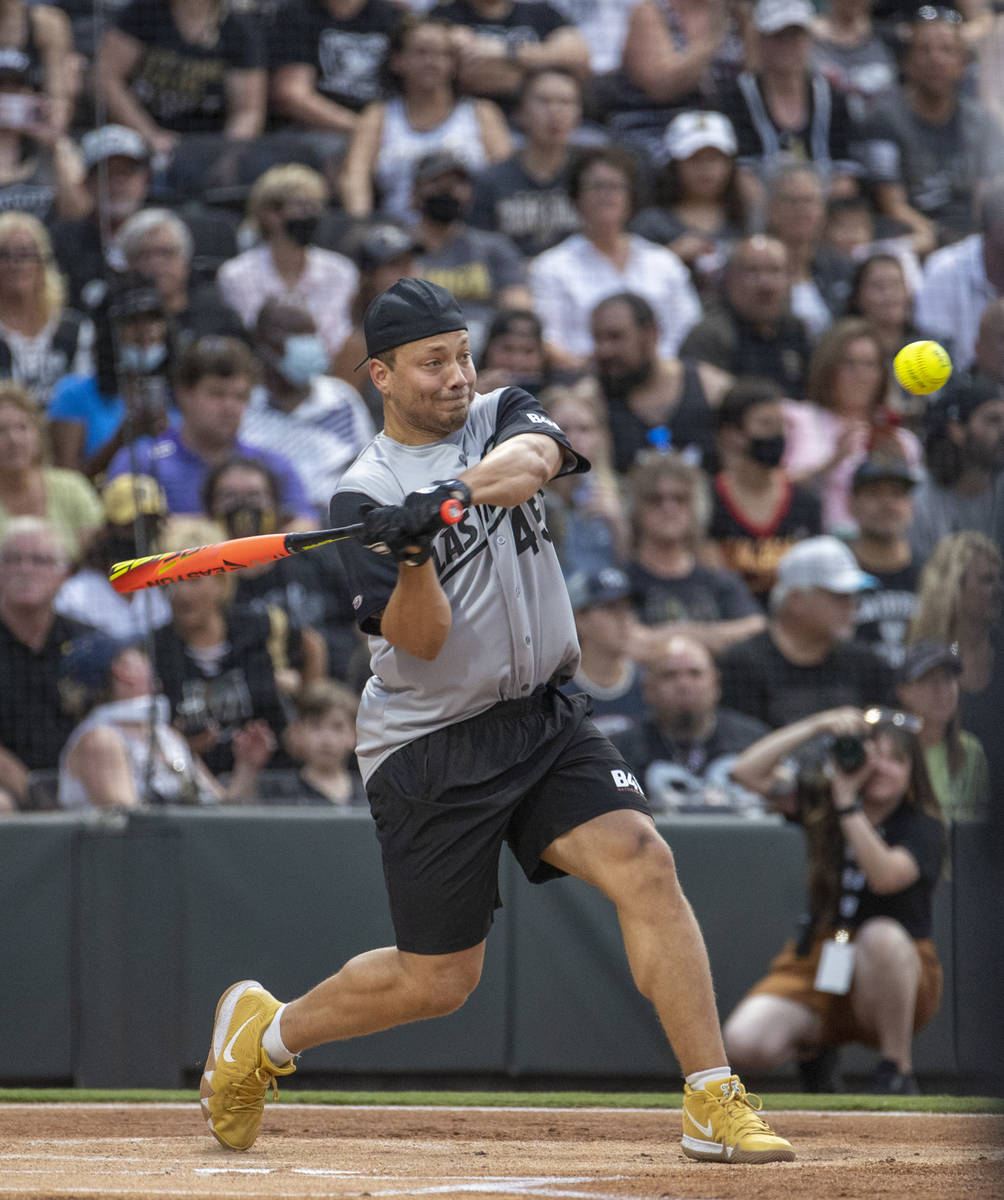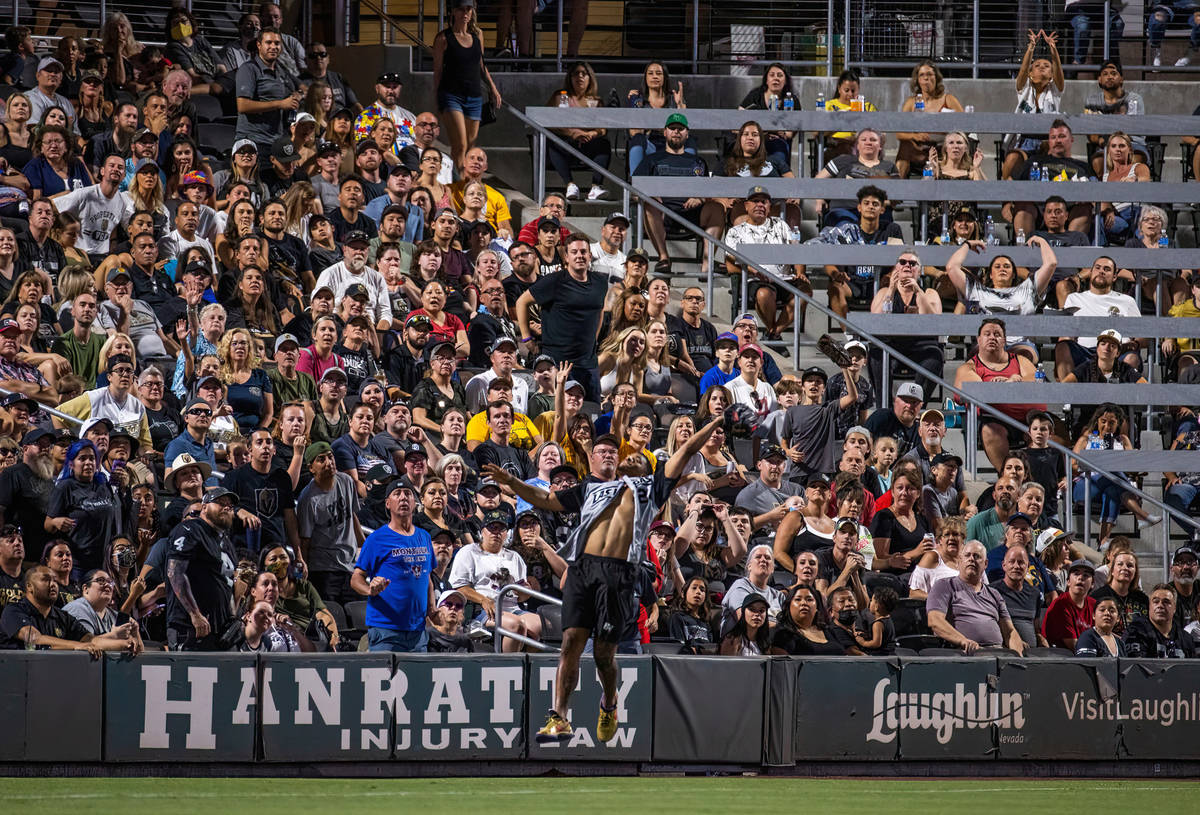 The Raiders defeated the Golden Knights 25-16 on Saturday night in the Battle for Vegas charity softball game at Las Vegas Ballpark.
Ex-Knights defenseman Nate Schmidt, playing with his former teammates, had the play of the night when he made a diving catch over the outfield wall, robbing the Raiders of a home run in the second inning.
The Raiders scored 10 runs apiece in the fourth and fifth innings en route to the victory. They have a 2-0 record in the softball series, which was previously played in 2019.
The game raised $175,000 benefiting local charities including the Grant a Gift Autism Foundation and The Miracle League of Las Vegas.
Contact Heidi Fang at hfang@reviewjournal.com. Follow @HeidiFang on Twitter.