David Carr passionately defends brother on NFL Network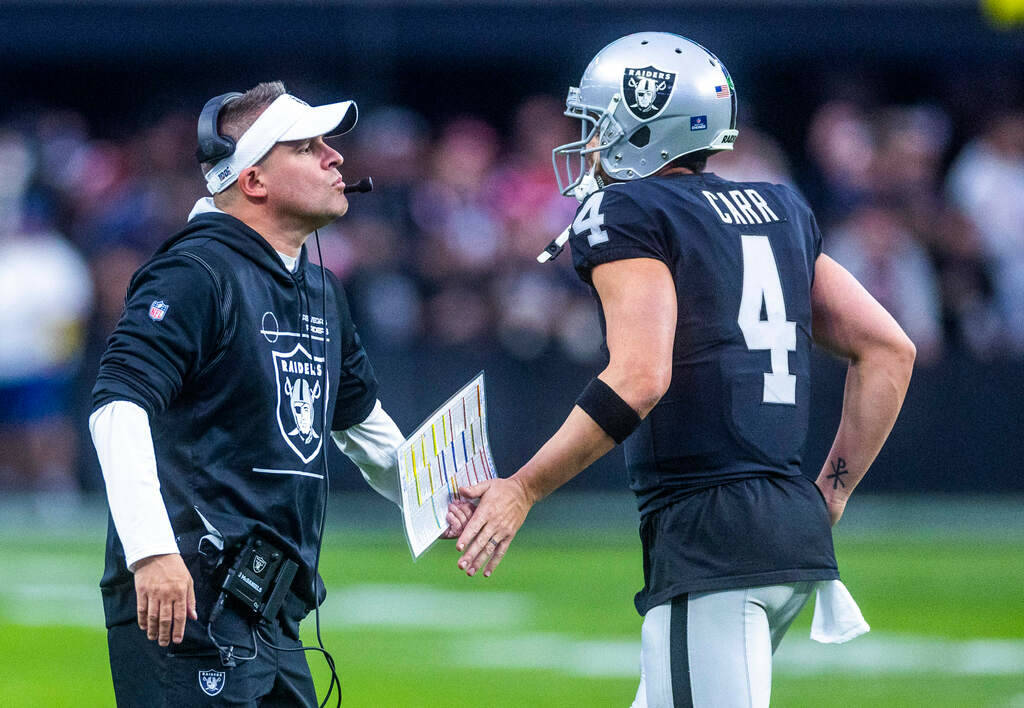 NFL Network analyst David Carr took to the airwaves Monday night to defend his brother Derek just days after the Raiders announced he would be benched for the rest of the season.
David Carr, a former NFL quarterback himself, said his younger brother would be looking for a more stable franchise to continue his career after spending his first nine seasons with the Raiders.
"He's reinvigorated," David Carr said. "The Raiders are going to seek a trade and they're going to bring trades, which Derek has a no-trade clause, and he's going to look for teams that have a stable situation between their head coach and their ownership. Stable.
"He's also going to be looking for a team that wants a quarterback with a reputation for game-winning drives and fourth-quarter comebacks. I'm excited. Maybe he's the missing piece for someone. We'll see what happens, but I'm excited for my brother's future."
David Carr admitted he was "upset" and "venting" during the nearly 90-second diatribe.
He also said the statements Derek Carr has made in the past about how he would rather retire than play for a team other than the Raiders no longer apply.
"All he did was go out and be the all-time leading passer in the history of the Raiders," David Carr said. "So when I look at this, it wasn't Derek that changed. It was the Raiders that changed. So when I go forward with Derek, that conversation about him being retired or a Raider is no longer an option. He's playing football again."
Derek Carr has not been with the team since Wednesday when coach Josh McDaniels announced the decision to instead start Jarrett Stidham at quarterback for the rest of the season.
He has not commented publicly about the situation, though he did unfollow the Raiders on his social media accounts.
David Carr credited his brother for remaining loyal to the organization through constant turmoil and turnover through the years, while also stating Derek Carr got on the phone himself to finalize the trade that brought his close friend Davante Adams to the team before the season.
"That trade was dead," David Carr said. "The Packers and Raiders weren't going to trade. Then he got on the phone and made it happen. So he's bringing people in the entire time. Is he appreciated for that? No."
He also ran down a laundry list of what his brother has dealt with during his career.
"He was fully invested," David Carr said. "Six head coaches, Khalil Mack gets traded, Amari Cooper is shipped off. Jon Gruden gets fired midseason. He's going through all this turmoil, right? He never called out a coach, never called out the organization, never called out the top brass in the organization, never said anything. All he did was try to bring people in. He tried to bring in his best friend, which he was successful at."
David Carr has promoted on Twitter an upcoming podcast where he promises to share more details on the situation.
Contact Adam Hill at ahill@reviewjournal.com. Follow @AdamHillLVRJ on Twitter.