Where do Raiders go from here? A look at post-draft needs
Updated April 30, 2023 - 3:54 pm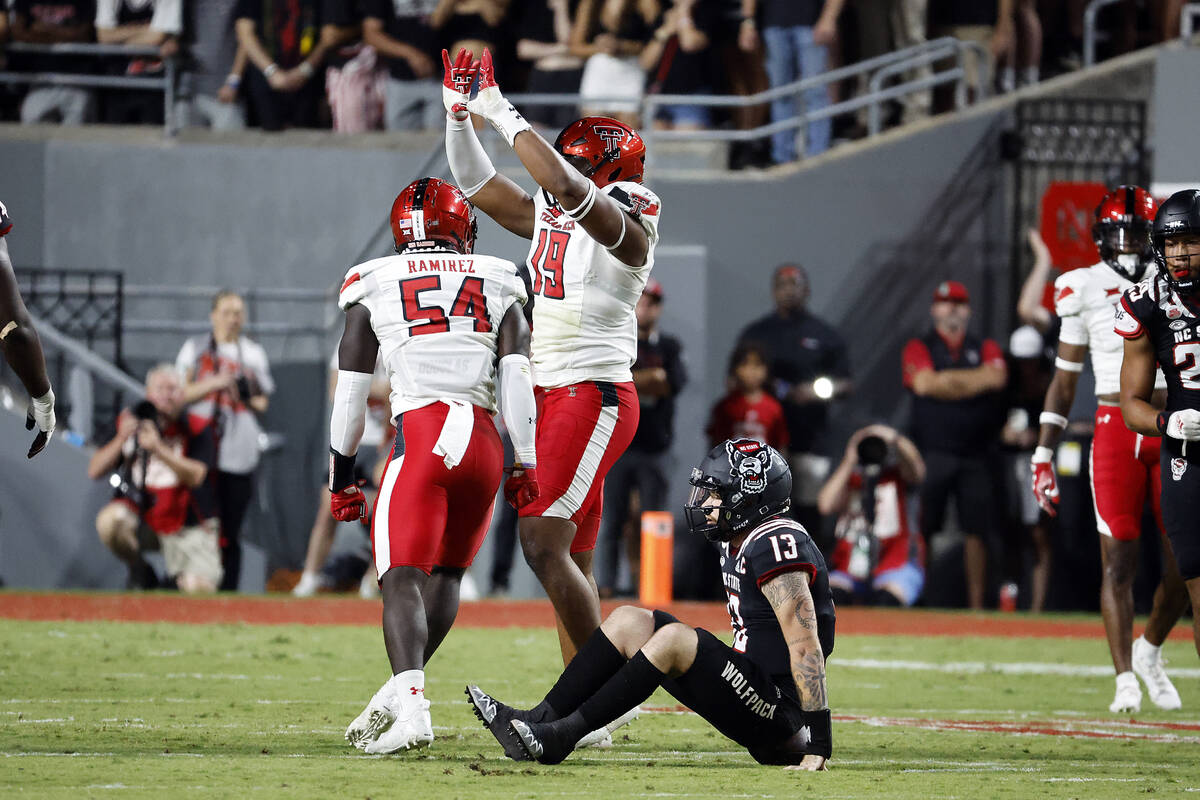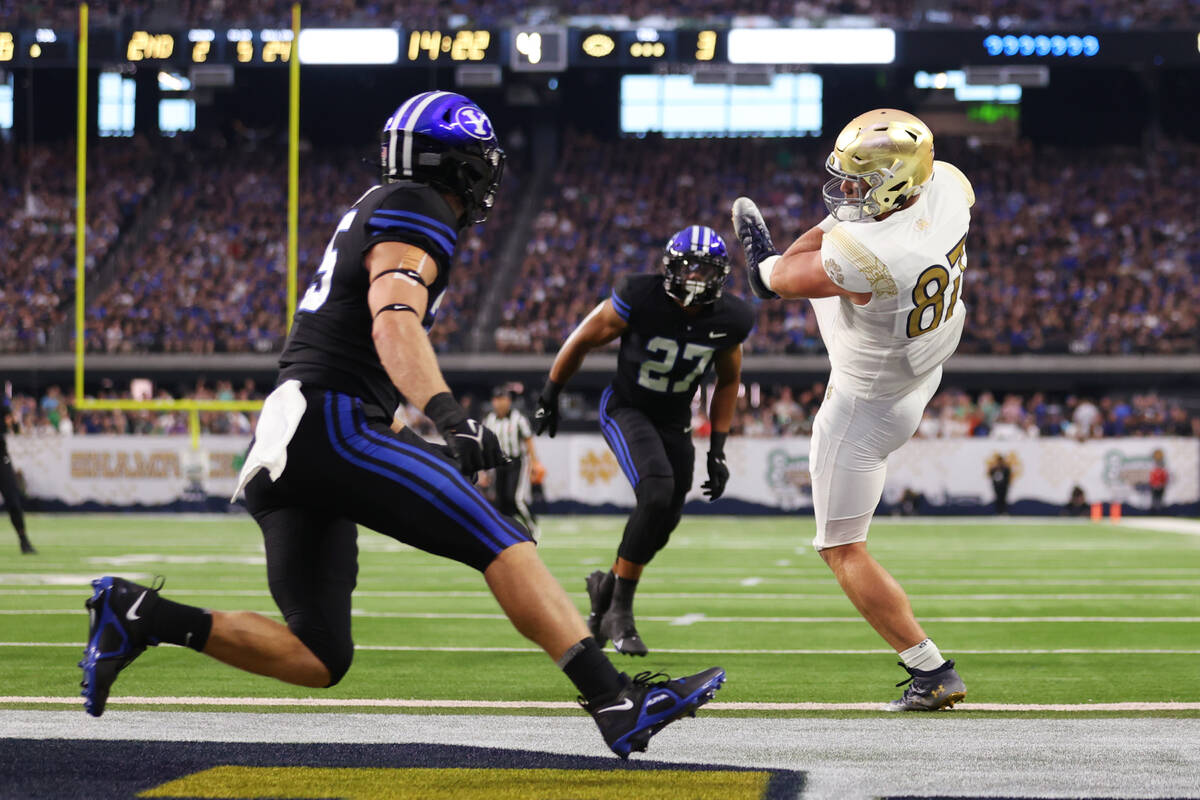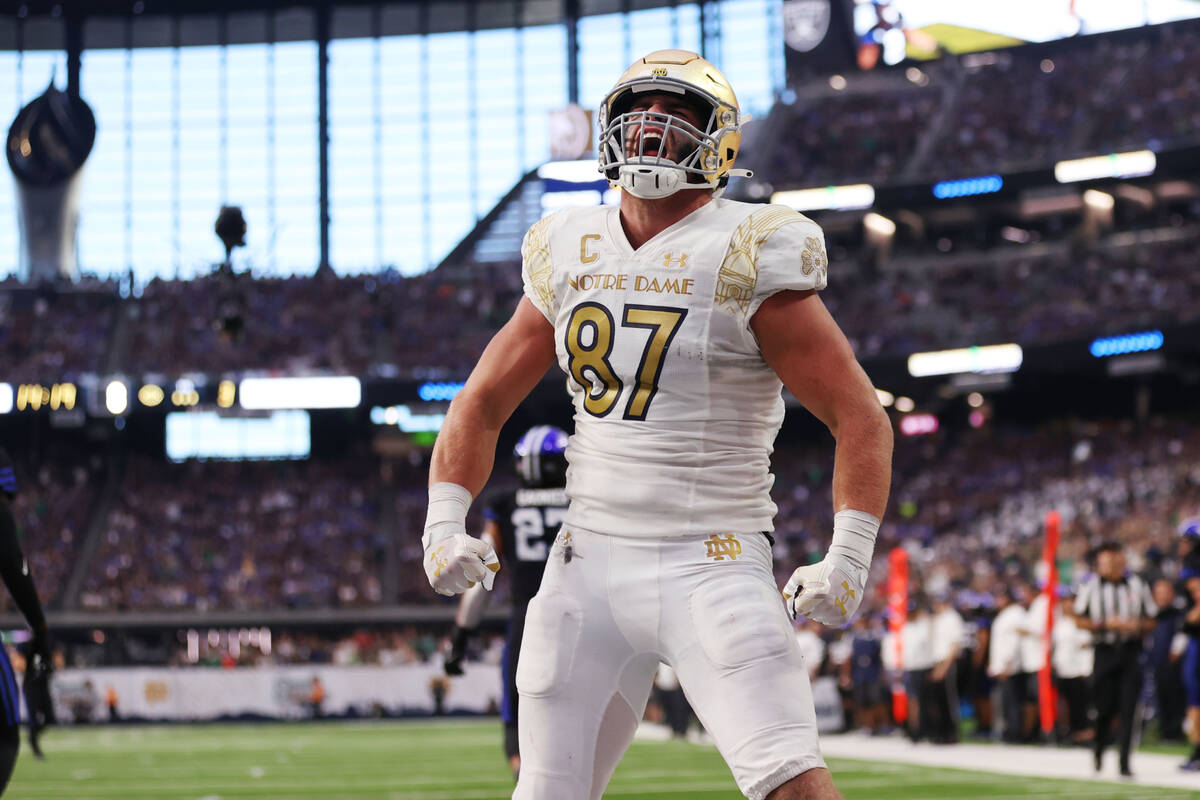 In the immediate aftermath of his second draft in charge of the Raiders, general manager Dave Ziegler flashed a content but not completely satisfied look as he met with the media.
As he expressed his thoughts on the nine-player draft class the Raiders had assembled in three hectic days, there was excitement in all the possibilities of the new additions but also an understanding that the work is not nearly done.
"Unfortunately, when you go through the draft, you're just not able to answer every question that you need," Ziegler said. "There's still going to be an element of going back and quality controlling some of our decisions. But overall, we do feel really good about it."
A look at what went right for the Raiders and some of the work still left to do:
Adding playmaking ability
The Raiders talked a lot during the draft process about adding defensive players who can either get their hands on the ball or on the quarterback.
"Guys that can make plays on the football and disrupt the football, or disrupt the pocket, which can cause disruptive plays," Ziegler said."Things of that nature were some definitely influential factors."
That element was a running theme throughout the draft.
Consider: Fourth-round cornerback Jakorian Bennett had more pass breakups (29) than games played (27) at Maryland, and combined with Georgia safety Christopher Smith, drafted in the fifth round, they had 11 interceptions in the past two seasons.
In first-round rush end Tyree Wilson from Texas Tech and third-round defensive tackle Byron Young from Alabama, the Raiders added two prospects who combined for 24.5 sacks in their college careers. And sixth-round linebacker Amari Burney from Florida had seven sacks and four interceptions.
Immediate contributors
Only time will tell how many rookies will crack the starting lineup or earn rotational roles. But Wilson and Young project as key contributors, second-round Notre Dame tight end Michael Mayer will see the field immediately, and Bennett, Smith and Burney have opportunities to earn significant playing time.
The quarterback
By adding veteran Jimmy Garoppolo as the short-term replacement for Derek Carr, the Raiders were not desperate to draft a quarterback. It turned out to be a wise decision, as the Raiders, picking No. 7 overall, missed out on the top prospects and were reluctant to pay the ransom required to move into position to secure C.J. Stroud.
In keeping with an organizational philosophy, though, the Raiders were determined to draft a quarterback and did so by trading up into the fourth round to select Purdue's Aidan O'Connell.
In O'Connell's case, it's important to understand what he can't do just as much as what he can do. He isn't going to beat anyone with his legs, but his strength as a gifted and accurate passer who can process and make throws from the pocket is an ideal fit for coach Josh McDaniels' offense.
O'Connell's floor is a capable backup. But if he's willing to work, learn and be patient — which he did at Purdue, where he was a walk-on and ninth on the depth chart as a freshman — his ceiling is attainable. And in a couple of years, the Raiders might have something.
Fell short
The Raiders had their eye on some of the top offensive line prospects, but the draft board didn't fall their way at certain turns, and with so many other needs, they tabled that position rather than reached for it.
They circled back to the position in the undrafted free agent market by making two noticeable additions in Tennessee-Chattanooga guard McClendon Curtis and Arkansas tackle Dalton Wagner. Both will be given opportunities to earn roster spots, and Curtis has a chance to compete for the right guard position.
The Raiders also might look to post-draft free agency to add more competition, with right guard of particular interest.
Cornerback
Who knows if the Raiders would have taken Illinois cornerback Devon Witherspoon had he been available at No. 7. But he was clearly a person of interest at a position of need.
They did draft Bennett and signed three cornerbacks through free agency. But there is no clear-cut perimeter starter opposite Nate Hobbs, and like offensive line, Ziegler was pretty clear some help might be coming off the open market.
Linebacker
In a perfect world, Burney makes a strong run at a starting job, free-agent addition Robert Spillane is exactly what the Raiders hoped for, and holdovers Luke Masterson, Divine Deablo and Darien Butler take big steps forward.
But hoping for that and counting on it are two different things. So the Raiders could start mining the free-agent market for help.
Contact Vincent Bonsignore atvbonsignore@reviewjournal.com. Follow @VinnyBonsignore on Twitter.