Sharp bettors pound Super Bowl props at Westgate SuperBook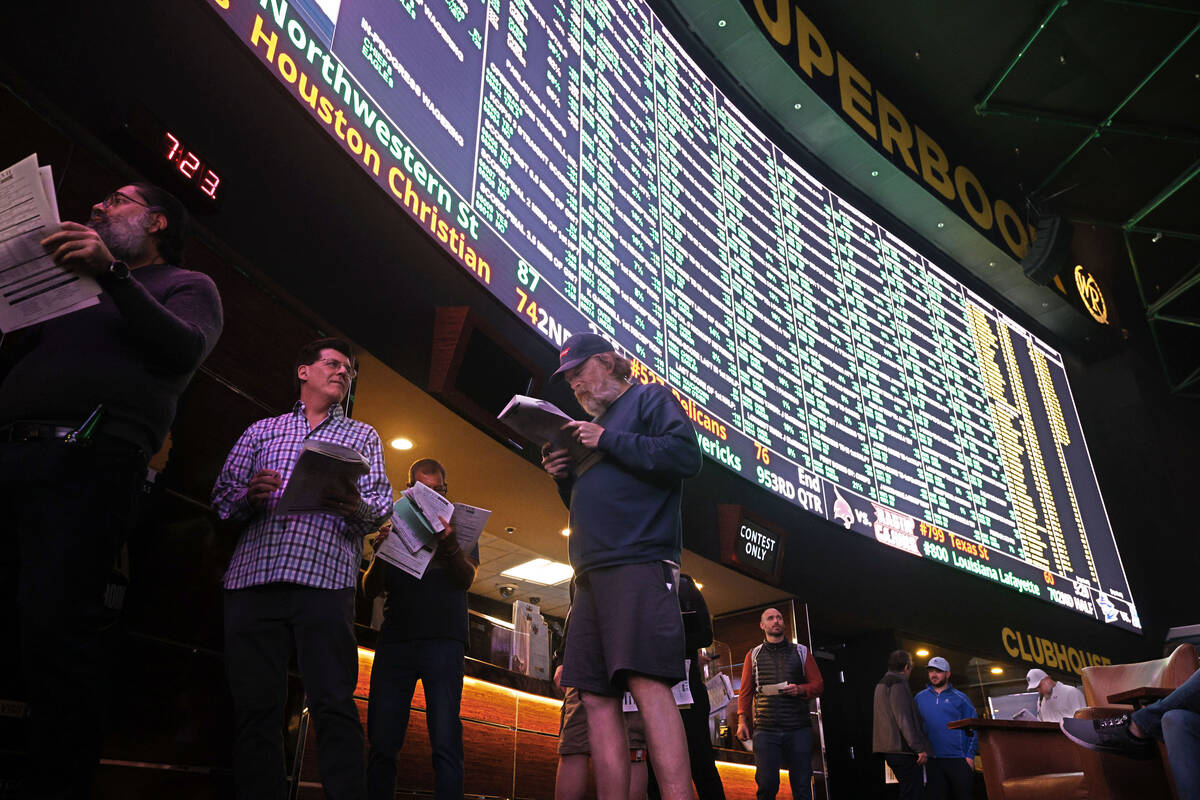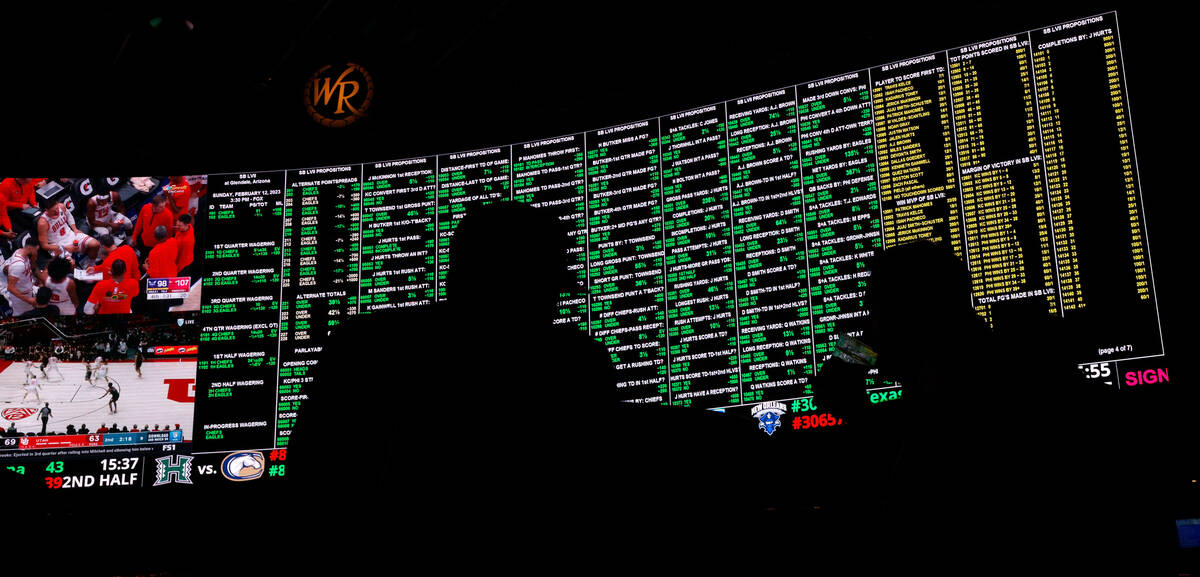 On Groundhog Day, fittingly, gamblers gathered at the Westgate SuperBook to repeat an annual tradition in which they fire the first bets on the sportsbook's massive menu of Super Bowl props.
The board at the Westgate lit up at 7 p.m. Thursday with neon green numbers showcasing more than 1,000 wagering options on the Feb. 12 NFL title game between the Eagles and Chiefs.
A steady stream of bettors, mostly sharp, waited in line for their turn to place two maximum wagers to win up to $2,000 each before heading to the back of the line to repeat the process, which went on for more than two hours.
Some sophisticated bettors made their own numbers and wagered on the biggest differences.
"Most people have a lot of the same standard props," SuperBook vice president Jay Kornegay said. "They know every book is going to have passing yards by (Chiefs quarterback Patrick) Mahomes.
"They make their own numbers, and if any book is off their numbers, they're going to play it."
Other bettors tried to anticipate where numbers will move and put themselves in an advantageous spot. For example, two-time Westgate SuperContest winner Steve Fezzik bet on Mahomes to go over 288½ passing yards.
"It's basically Prop Betting 101," said Fezzik (@FezzikSports). "Whenever you've got a guy that everyone's going to play on, you know it's just going to go up and up. It's OK to make a square bet if you're the first one betting it, which I was here. And when it goes to 305 or 308, then I'll figure out whether to keep it or dump it and play back the under.
"I'll probably dump it and just play for the middle."
Other bettors wagered on the differences between the Westgate and other sportsbooks in an attempt to hit a middle, or win both sides of a bet.
For example, the SuperBook opened Mahomes' total rushing yards at 10½, while Caesars and the South Point had it at 16½. The Westgate took sharp bets over 10½ and over 13½. If those bettors also took under 16½, they could win both bets.
Props handle
Kornegay estimates props now account for 70 percent of the Super Bowl betting handle.
"It kind of grows on people. They have fun with them," he said. "Some people used to have one bet on the game and three or four propositions. Now they have one bet on the game, which is most likely their biggest wager, and then bet on six or seven propositions."
While sharp bettors pounded the props Thursday, the betting public will overwhelm their action by Super Sunday.
"This is the one event that the recreational money usually outweighs the sharp, educated money," Kornegay said. "That normally doesn't happen on a day-to-day basis."
Most popular props
Sharp bettors typically wager on "no" and "under" while the betting public wagers on "yes" and "over."
"Most of the recreational players will bet on things to happen," Kornegay said. "The recreational player loves those underdogs. Will there be a special teams or defensive touchdown? That's +270. I'm very comfortable saying that we won't need a special teams or defensive touchdown."
Kornegay said the most popular prop is the player to score the first touchdown (Jalen Hurts and Travis Kelce are 7-1 co-favorites).
Other popular props that pay plus-prices are on the game to go into overtime (9-1) and that there will be a safety (8-1), a missed extra point (+330) and a successful two-point conversion (+240).
One new prop at the Westgate is "Will the Eagles convert a successful fourth-down conversion in their own territory?" Yes pays +330.
"Philadelphia has done it four times during the course of the year," Kornegay said. "They like to get in that quarterback sneak formation. It feels like it's unstoppable.
"If it's short enough outside of their 30-yard line, they'll go for it. And they'll do it at the end of the game if they're behind and there's no option but to go for it."
The same prop on the Chiefs pays +450.
Philly Special
The prop that has drawn the most money at Caesars is "Will a quarterback have a reception?" No opened at -650 and is now -1,200 after the book took seven bets of $1,000 or more on "no," including a $13,000 wager to win $2,000.
"Last time the Eagles were in the Super Bowl, we all remember the 'Philly Special,'" Caesars assistant director of trading Adam Pullen said, referring to quarterback Nick Foles' touchdown catch.
"So far, sharp bettors are not convinced that it will happen again.Usually sharps are going to lay the big prices on 'no' for things that are not likely to happen. But the public will have enough of 'yes' that will overwhelm the liability on the 'no' bets."
Contact reporter Todd Dewey at tdewey@reviewjournal.com. Follow @tdewey33 on Twitter.
RELATED STORIES
–Westgate SuperBook posts Super Bowl LVII prop bets — FULL LIST
–Caesars posts over 2,000 Super Bowl LVII prop bets — FULL LIST
–Biggest bets placed on Super Bowl LVII — FULL LIST