Freshman steps up, but Rebels still lose 3rd straight
Updated January 17, 2023 - 9:43 pm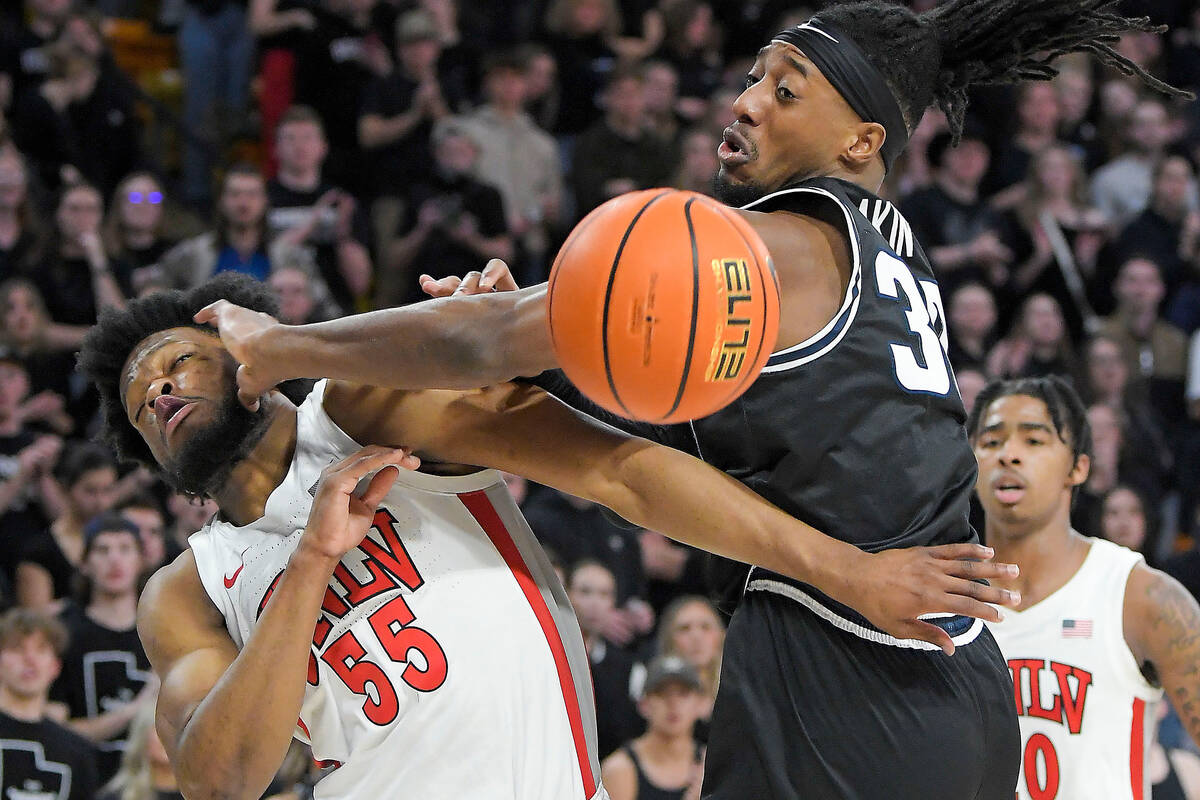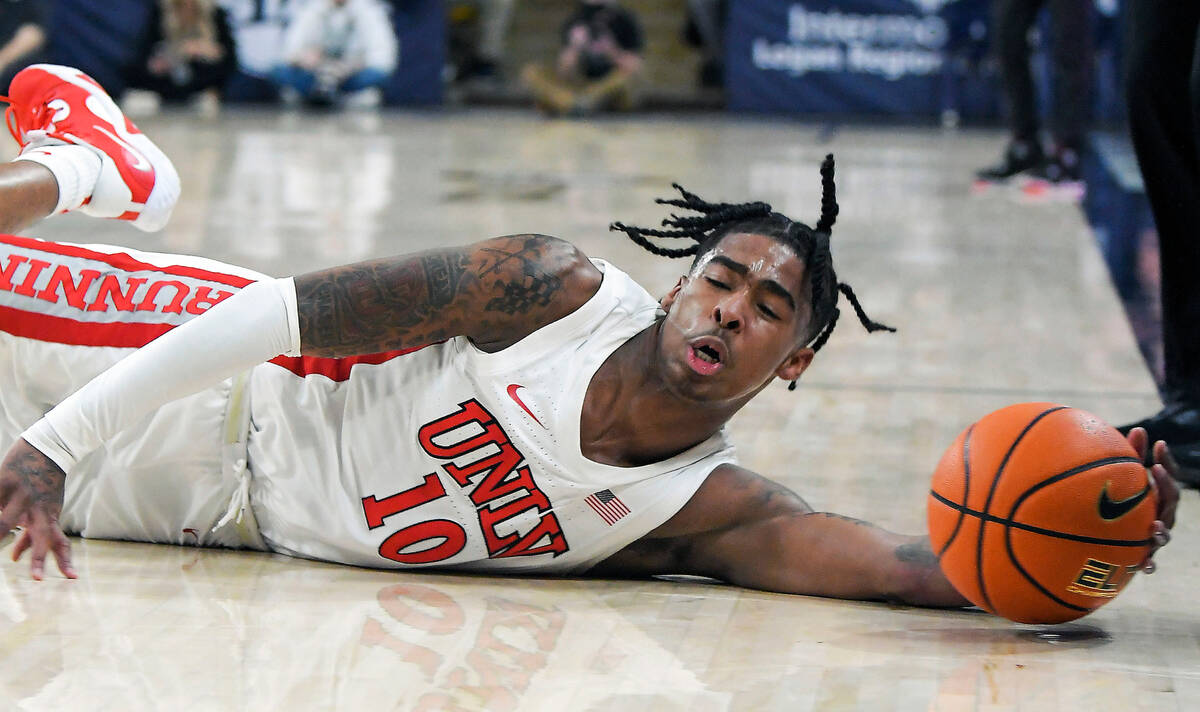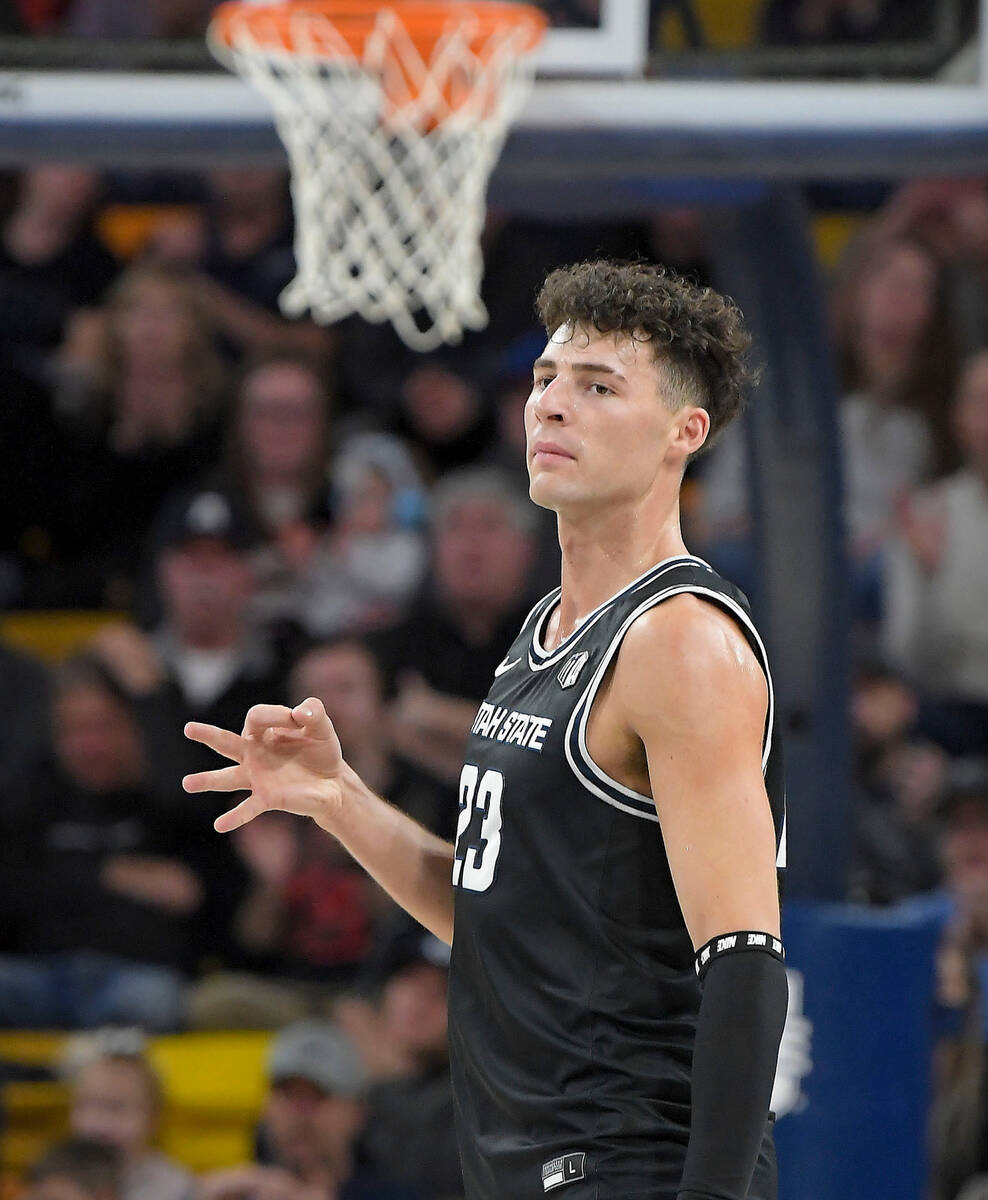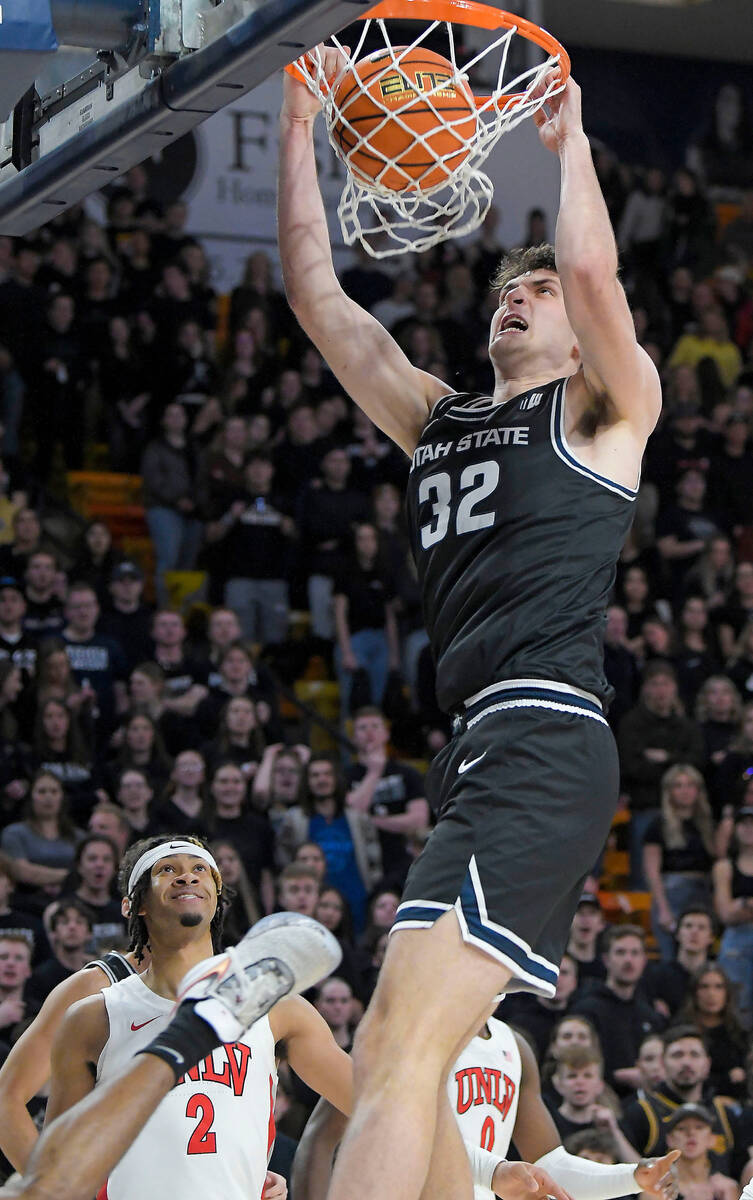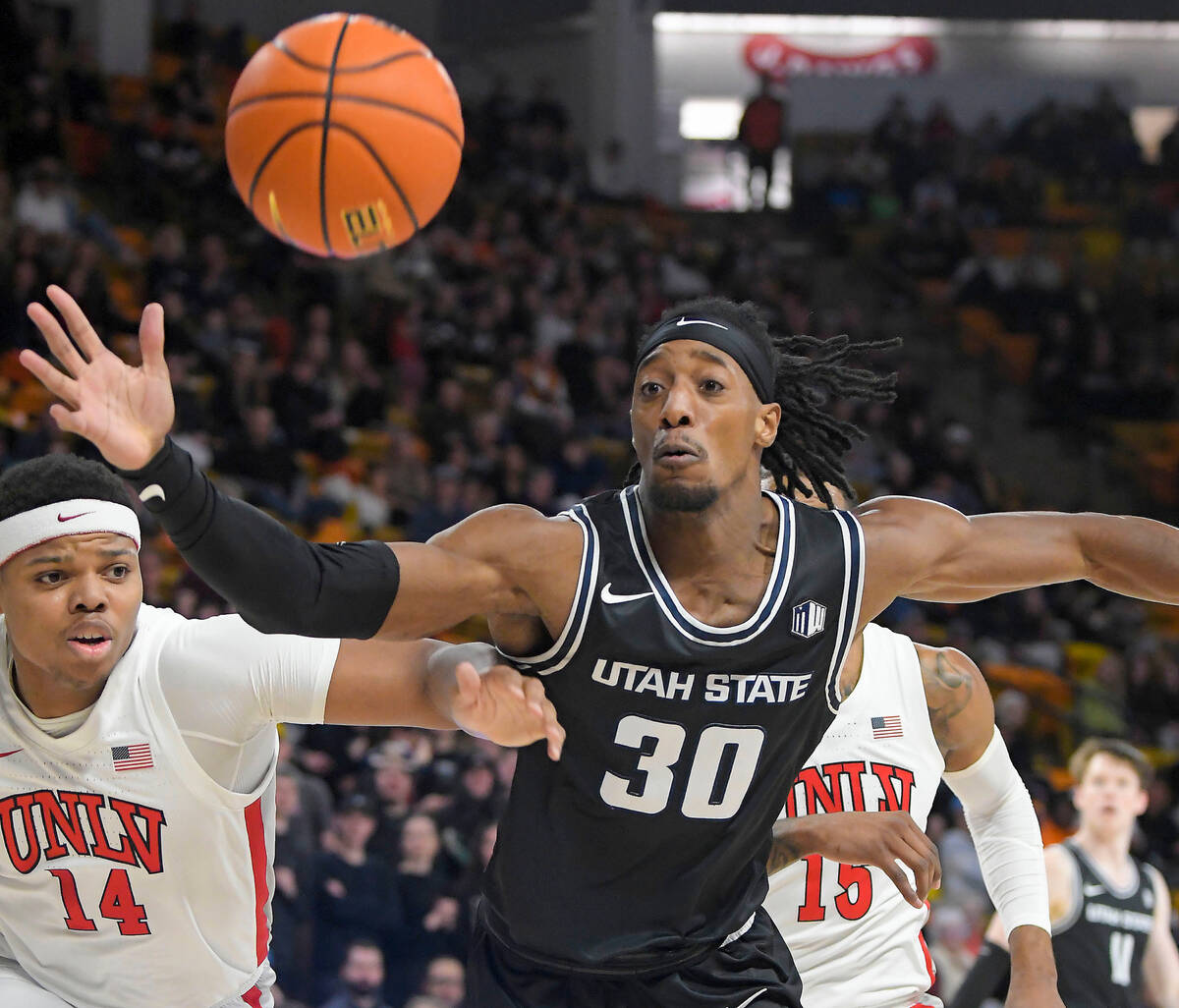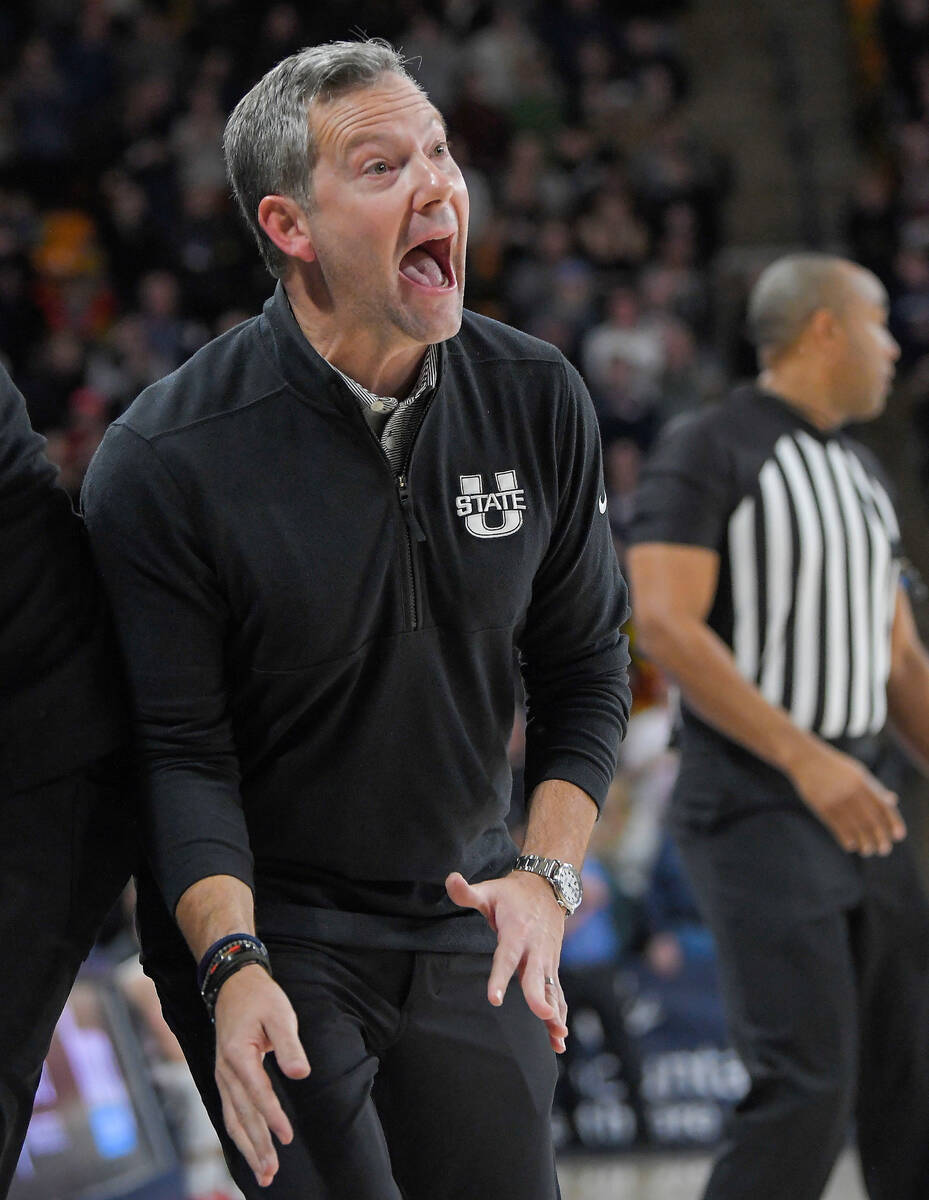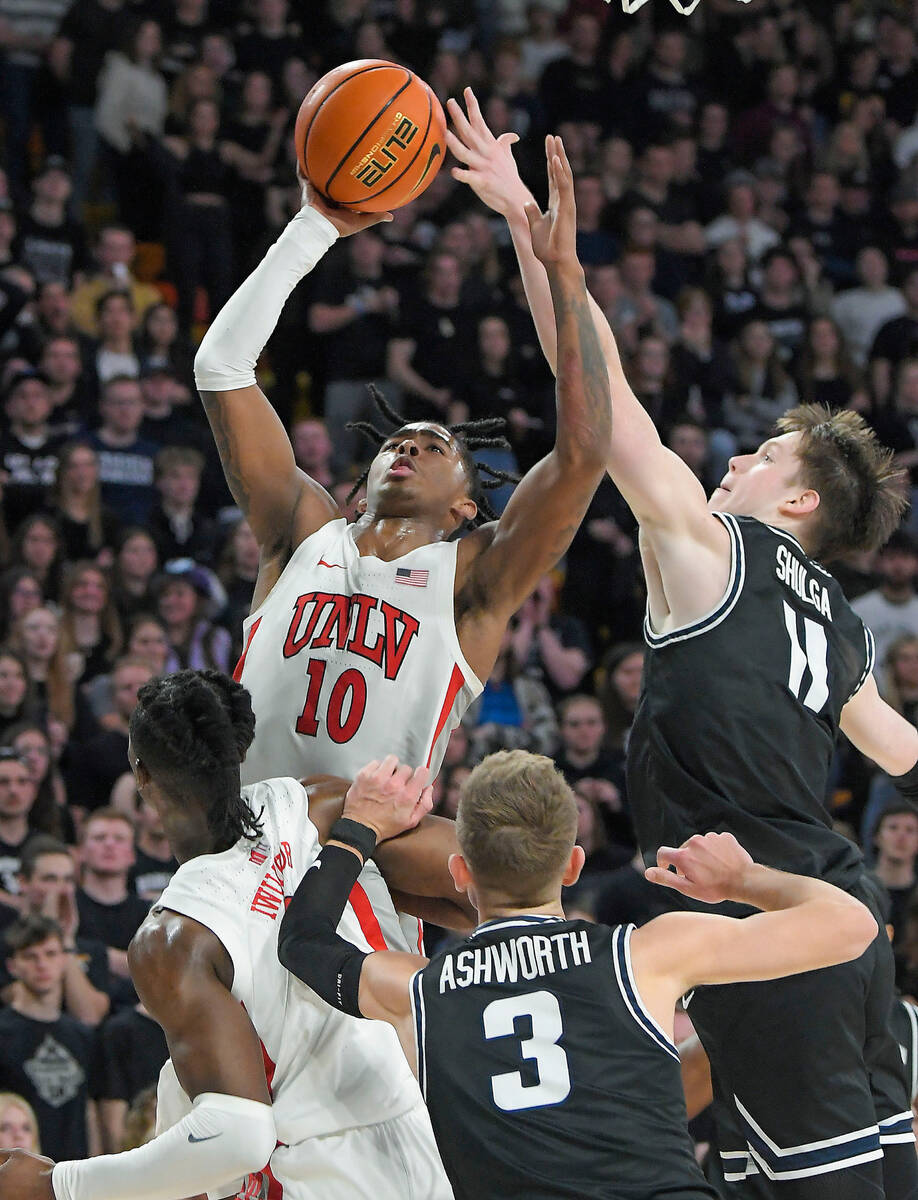 Freshman Keyshawn Hall had done everything UNLV asked of him.
Rebels coach Kevin Kruger shook up the rotation Tuesday, and Hall was the biggest benefactor. He hadn't appeared in a Mountain West game, but was thrust into action during UNLV's 75-71 loss to Utah State at the Dee Glen Smith Spectrum in Logan, Utah.
Hall answered the call, leading the Rebels in scoring and keeping them close. But in one key moment, his inexperience showed.
With UNLV leading by one point with 1:09 remaining, Hall was switched onto Utah State guard Steven Ashworth. Hall lost his mark around a screen, and Ashworth — who entered the game shooting 51.3 percent on 3-pointers — hit a wide-open 3 to reclaim the lead for the Aggies.
"If you're going to have a chance to beat Utah State, especially here, you've got to just fight your tail off to keep the dribbler in front of you," Kruger said.
The Aggies never gave the lead back and defeated UNLV for the sixth straight time in Logan.
Hall had a career-high 19 points, and guard Jordan McCabe scored 17. But foul trouble limited leading scorer EJ Harkless to 13 minutes and two points, one game after the guard scored 33 against Colorado State.
The loss was UNLV's third straight, its longest losing streak of the season. The Rebels (12-6, 1-5 Mountain West) are 2-6 since their 10-0 start.
"There are no moral victories," Kruger said. "We made that clear. At UNLV, there are no moral victories."
The Rebels looked different from the tip as Kruger changed his starting lineup in search of a spark. He promoted forward Victor Iwuakor and moved center David Muoka, who had started all 17 games, to the bench.
Early on, it seemed like a mistake. Utah State's 7-foot-1 center Trevin Dorius punished the Rebels' switching defense, scoring nine quick points and opening up looks for teammates.
But UNLV settled down, and its defense looked renewed. The Rebels forced 21 turnovers and scored 27 points off them.
The Rebels took the lead with six minutes remaining in the first half, but then Utah State forward Taylor Funk got loose. He led a personal 11-0 run, which included 3-pointers on three consecutive possessions, to give the Aggies (15-4, 4-2) a nine-point halftime lead.
UNLV answered after the break. The Rebels turned Utah State over five times in the first two minutes of the second half and cut the deficit to one point after Hall made a layup with 16:22 remaining.
Hall was dynamic on offense, creating space in the post with his frame, using his delicate touch around the rim and hitting UNLV's first 3-pointer. He was 6 of 11 from the field, added two rebounds and was 6 of 6 from the free-throw line.
Kruger called Hall's performance "a huge step forward. … He was a mismatch problem."
McCabe went 5 of 7 on 3-pointers, and Iwuakor had a season-high nine points and four steals. Guard Keshon Gilbert scored 14 on 6 of 12 shooting to go with three steals and five assists,.
But it wasn't enough. Utah State shot 51.1 percent from the field and 44 percent on 3-pointers.
Contact reporter Andy Yamashita at ayamashita@reviewjournal.com. Follow @ANYamashita on Twitter.