Shooting woes doom UNLV in loss to San Jose State
Updated February 14, 2023 - 10:19 pm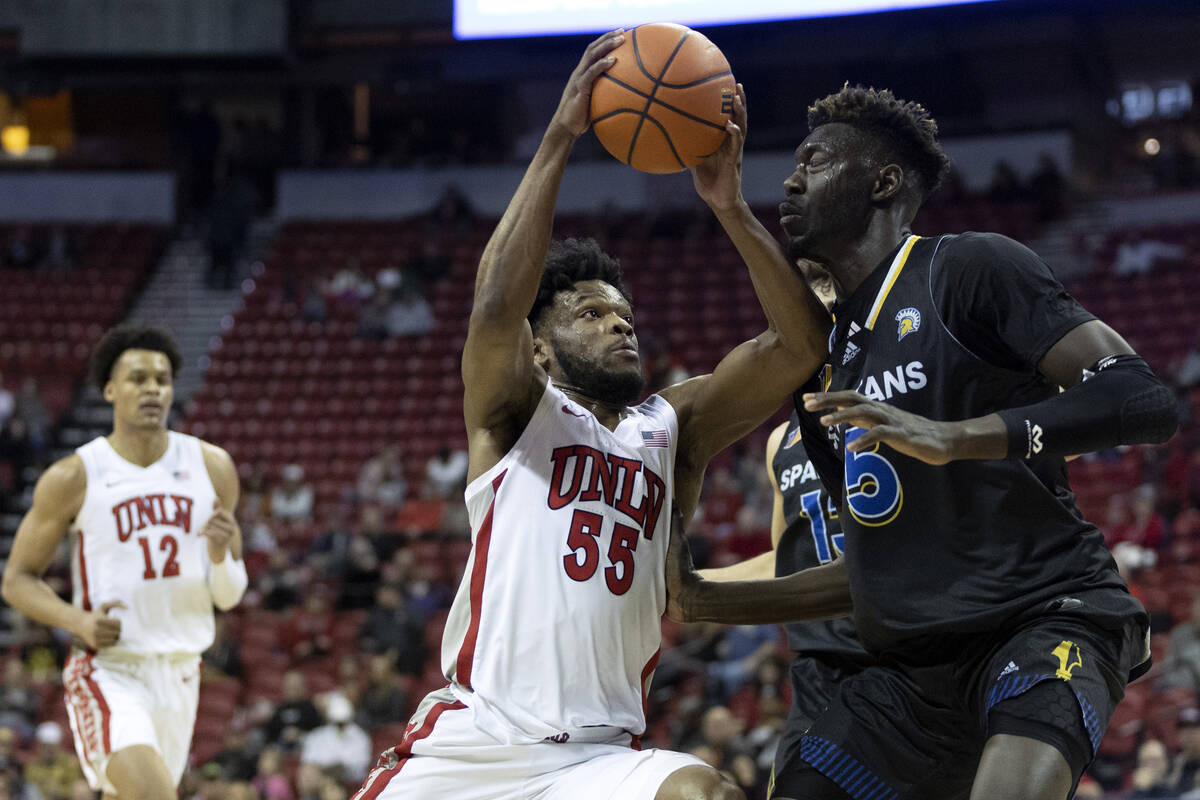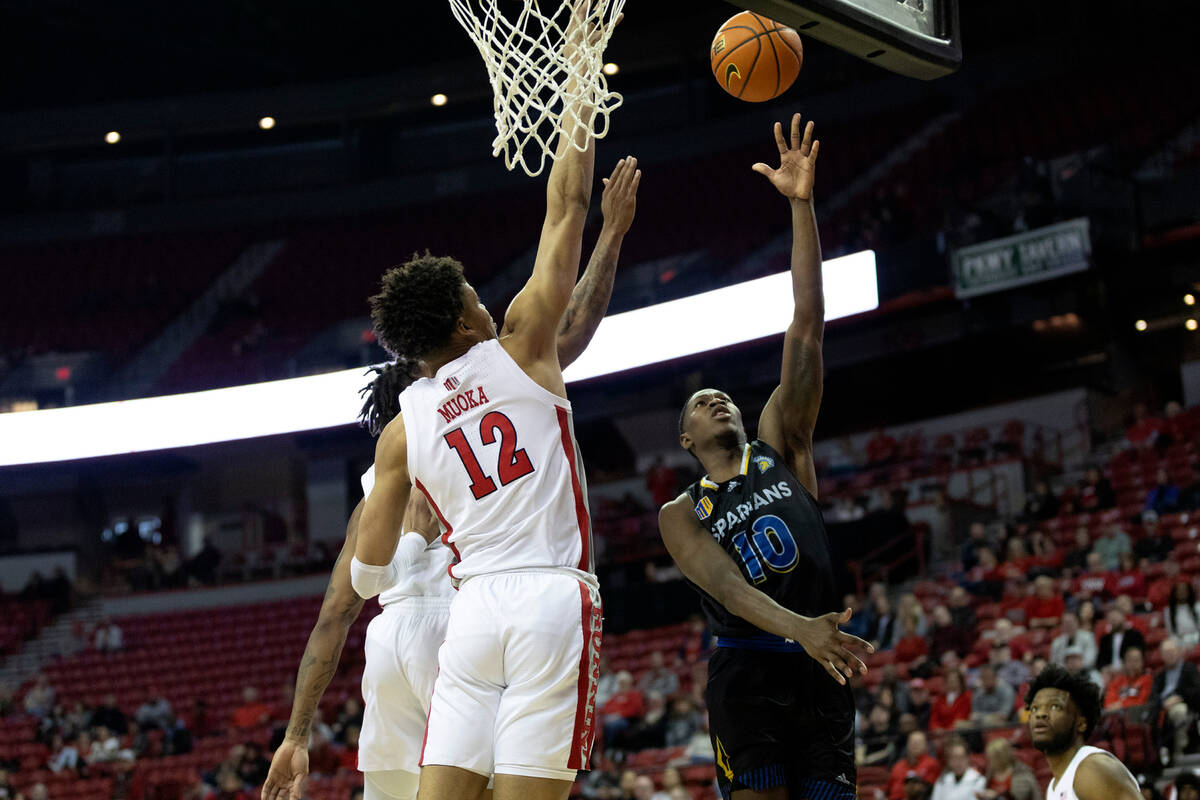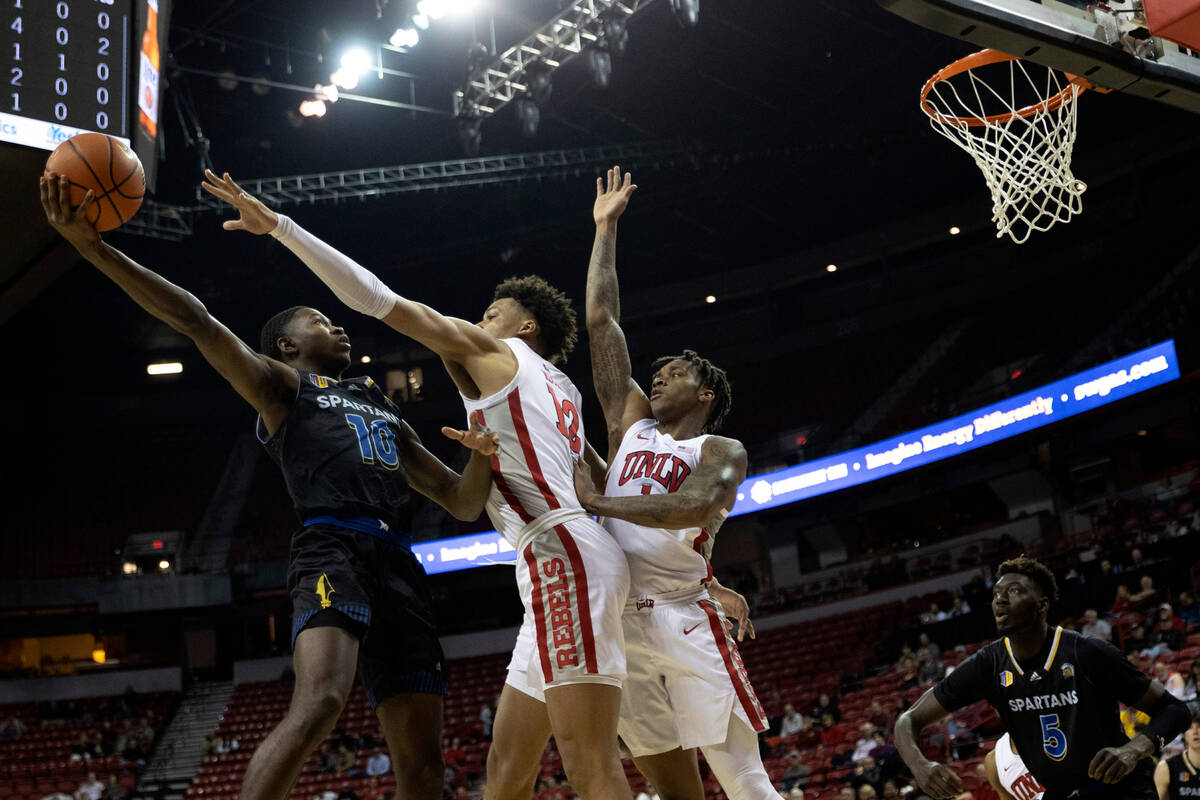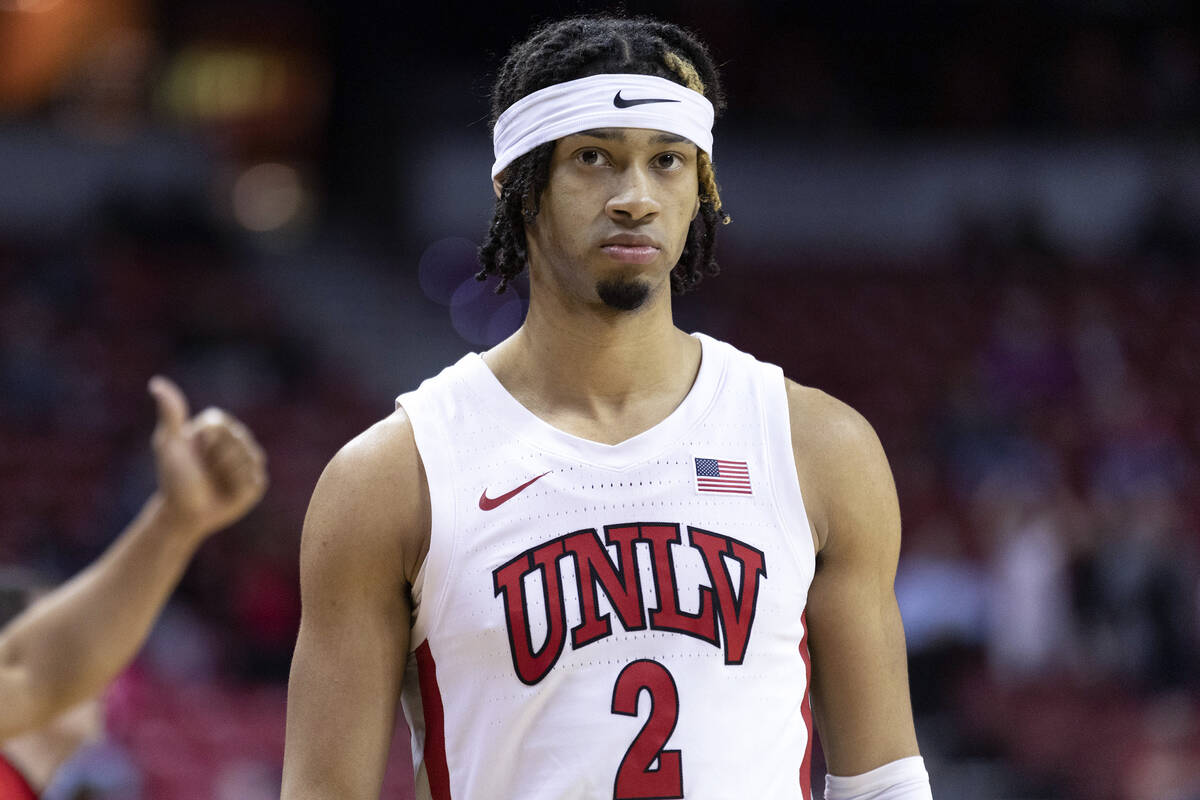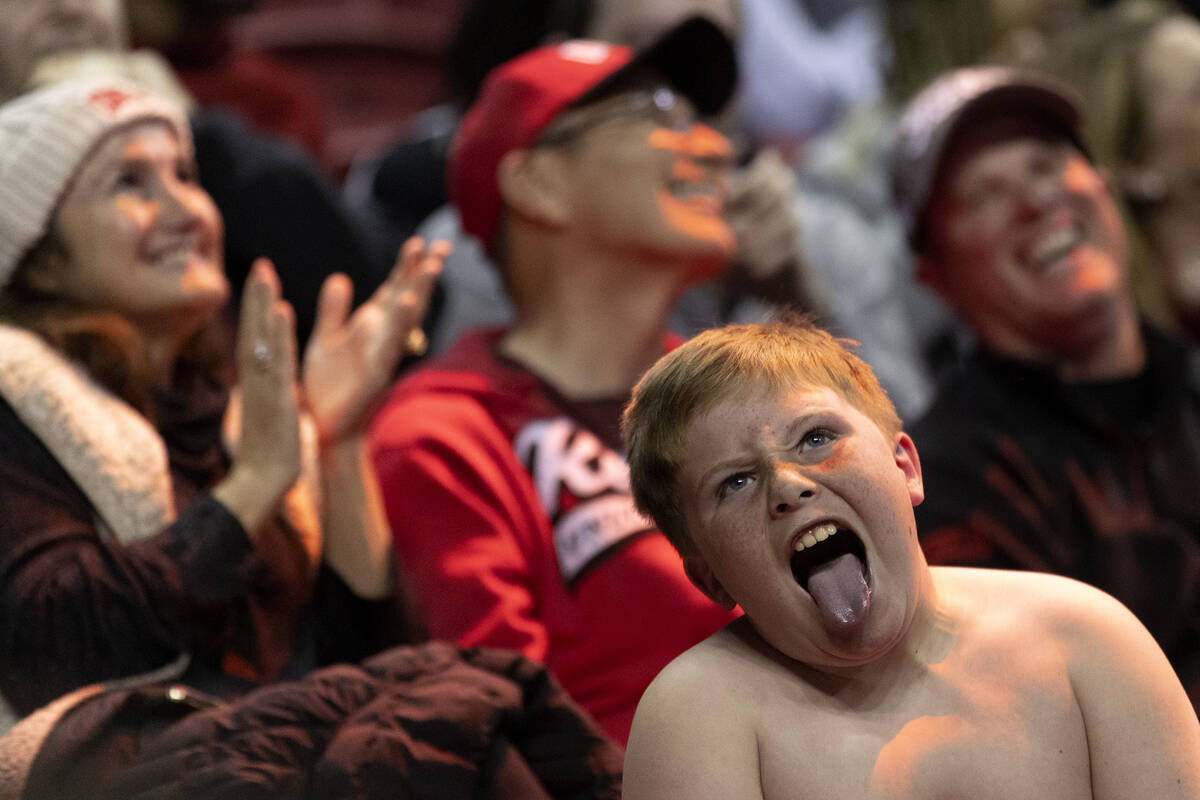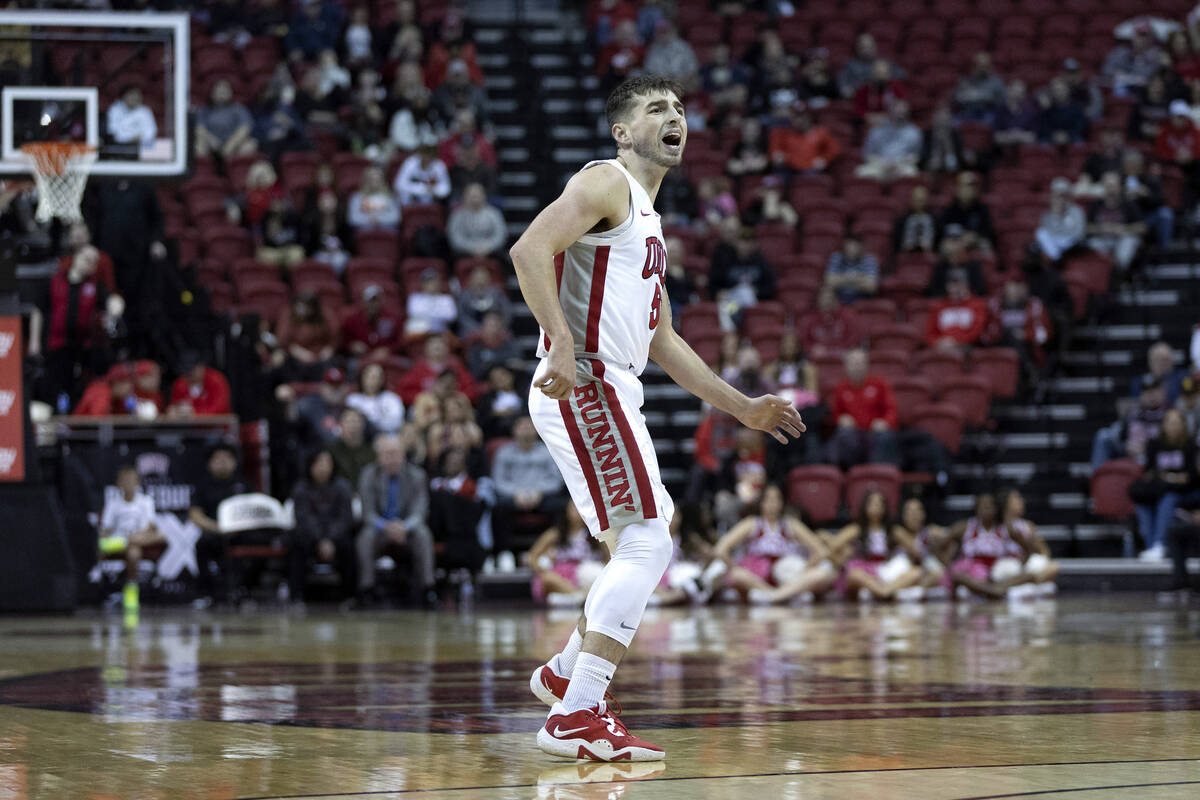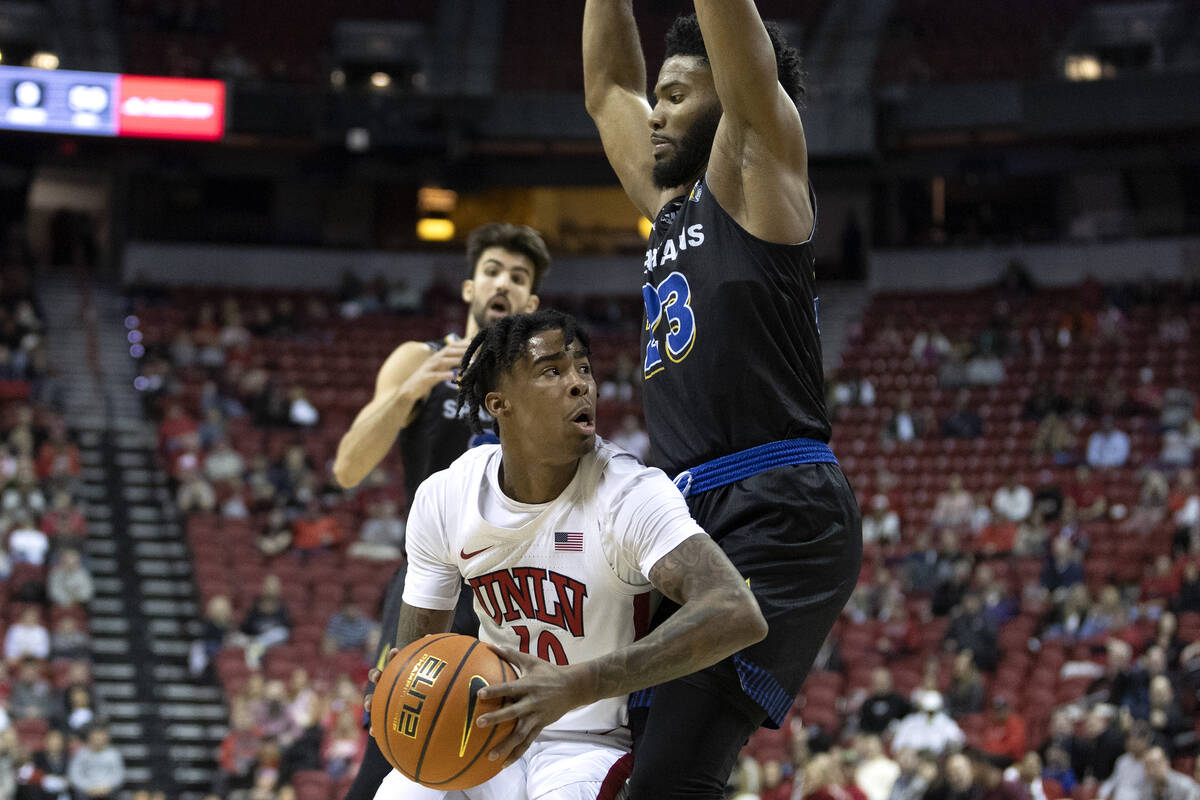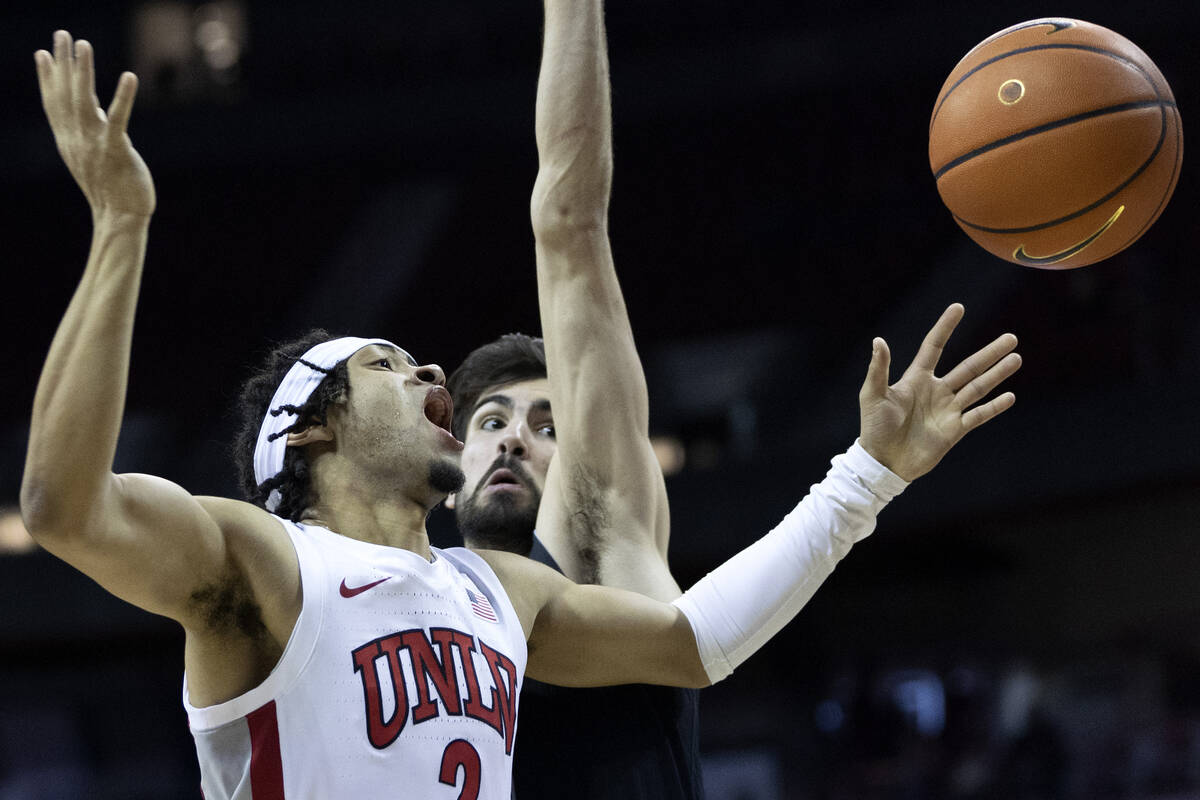 Sophomore guard Keshon Gilbert was trying to spark a comeback.
UNLV was trailing by nine points with 1:07 remaining as San Jose State tried to inbound the ball during the Rebels' 75-66 loss Tuesday night at the Thomas &Mack Center. Gilbert surprised the Spartans' Trey Anderson and came up with a steal near the baseline. He drove toward the basket and leaped to try to throw down a thunderous dunk.
Instead, he slammed the ball off the rim. Anderson grabbed the rebound, and UNLV fouled him, encapsulating the Rebels' night.
"Good pockets tonight, good battle at times," coach Kevin Kruger said after his team lost its second straight game. "But obviously we didn't sustain it long enough during those stretches to come out on top."
Rebels guard EJ Harkless had 19 points, Gilbert scored 13 and senior Justin Webster 12, but UNLV shot just 36.5 percent.
The loss secured a season sweep for the Spartans (16-10, 7-6 Mountain West) against the Rebels (16-10, 5-9). It's the first time that has happened since the 2016-17 season.
"We just had too many possessions where it felt like something was going to go wrong at some point," Kruger said.
The Rebels looked different before the game even tipped off. Kruger made two changes to his starting five, inserting Webster and senior center David Muoka.
Webster replaced injured senior guard Luis Rodriguez. Muoka returned to the starting lineup in place of senior forward Victor Iwuakor. It was Muoka's first start since Jan. 14, and he had eight points, four rebounds, a steal and a block.
"We're just looking for a little bit of a change to get things going," Kruger said.
The lineup changes looked good early. UNLV jumped to an 8-2 lead after Harkless hit a 3-pointer from the right wing.
San Jose State fought back with its size. The Spartans won the first-half rebounding battle 21-12. They scored six second-chance points off seven offensive rebounds.
UNLV also struggled to contain Anderson. He scored 14 of his 19 points in the first half and went 4 of 5 on 3-pointers as San Jose State led 40-36 at halftime.
San Jose State built its lead in the second half. The Spartans turned the ball over only seven times and also continued to have success in the paint, where they scored 30 points.
UNLV cut the deficit to four points with 9:38 remaining, but 3-pointers on consecutive possessions by sophomore forward Tibet Gorener restored the double-digit lead.
UNLV shot just 25.8 percent in the second half and was 2 of 10 on 3-pointers, mostly against San Jose State's 1-3-1 zone. Anderson's five 3-pointers equaled that of UNLV, which shot just 27.8 percent on 3-pointers for the game.
"When you don't have that same level of confidence and that security that comes from that confidence, it just has a different feel to it," Kruger said. "That's what we're experiencing."
Contact reporter Andy Yamashita at ayamashita@reviewjournal.com. Follow @ANYamashita on Twitter.