UNLV carries giant-killing reputation to San Diego State
Updated February 10, 2023 - 7:32 pm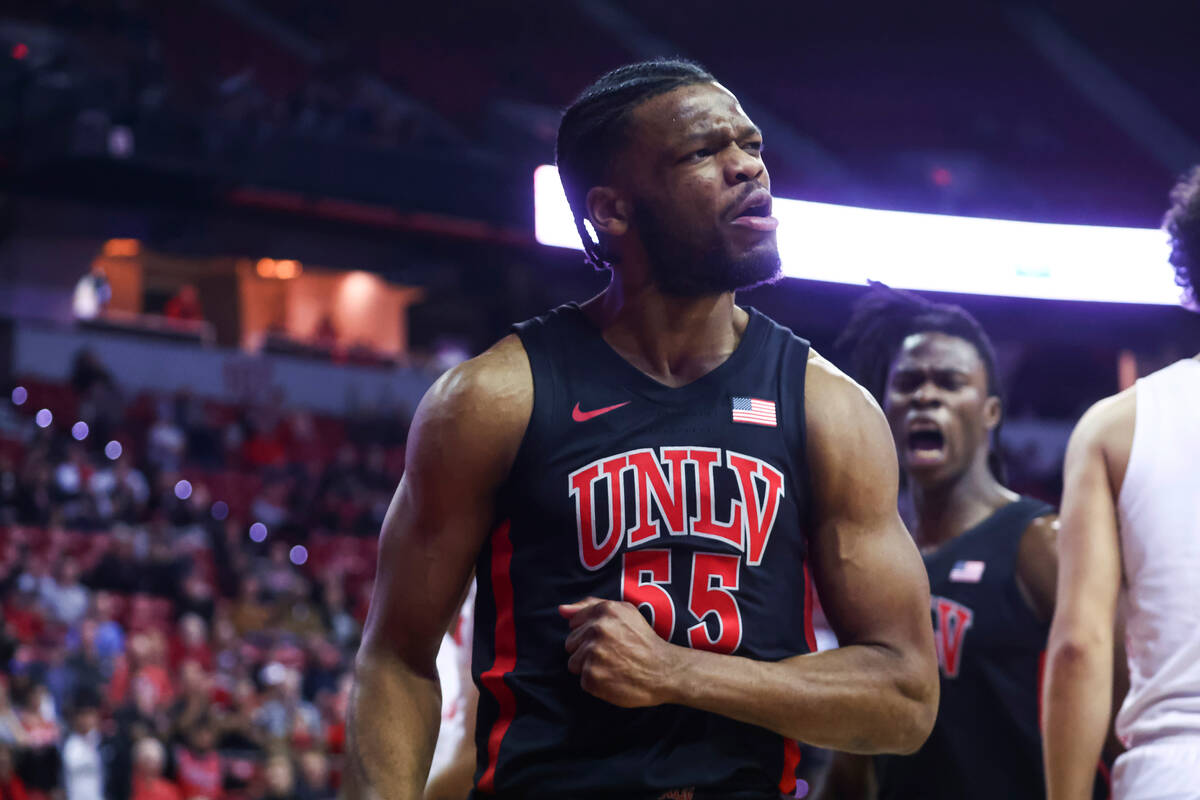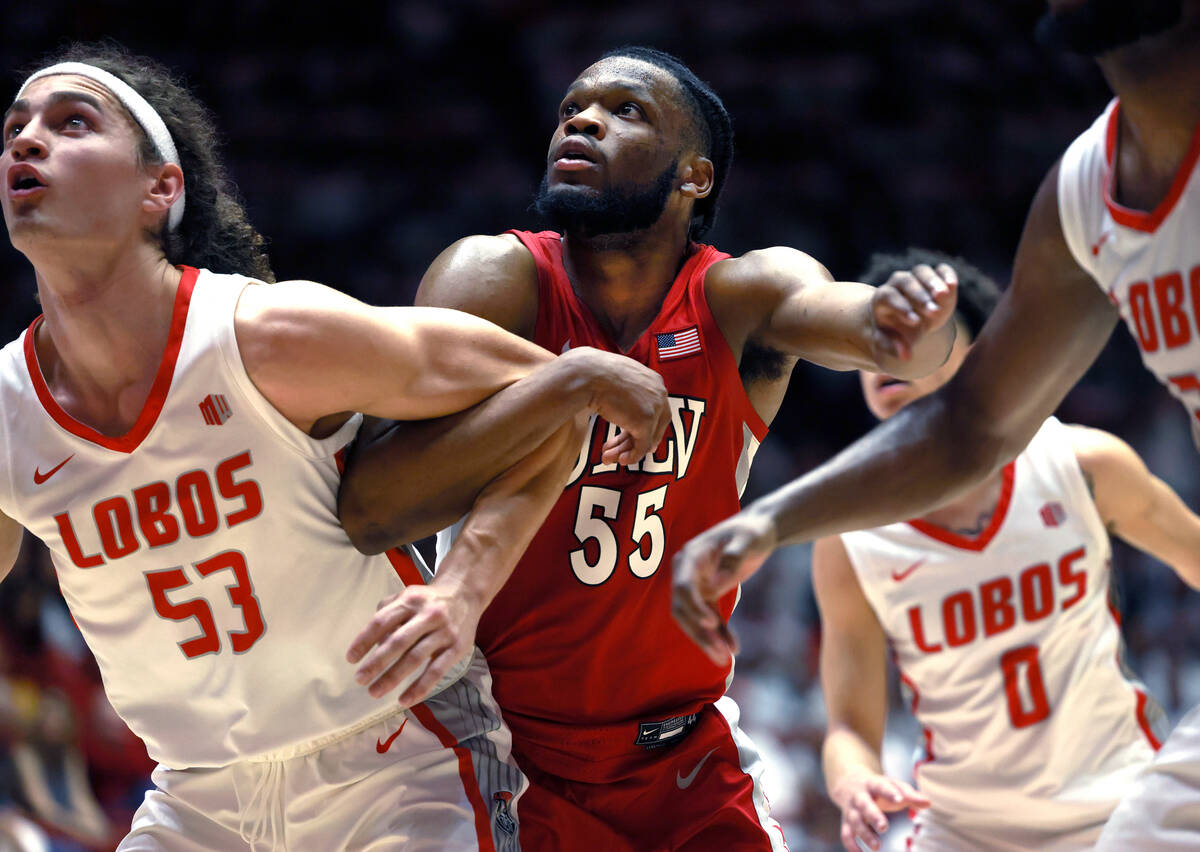 UNLV has already developed a bit of a reputation as a giant killer.
The Rebels have played two nationally ranked opponents this season. They beat both.
"It's fun for me. It's fun for my teammates," senior wing Luis Rodriguez said. "We like to compete, so it'll be competitive and it'll be fun."
The Rebels get another shot at a ranked team when they take on No. 25 San Diego State at 1 p.m. Saturday in San Diego.
UNLV (16-8, 5-7 Mountain West) is fully healthy and has won four of its past five games, but coach Kevin Kruger knows the challenge the Aztecs (19-5, 10-2) perennially pose.
The Rebels are 1-9 against San Diego State in their past 10 meetings, including the Aztecs' 76-67 victory Dec. 31 at the Thomas &Mack Center. UNLV hasn't beaten San Diego State since Feb. 22, 2020, when the Rebels ruined the Aztecs' 26-0 start to that season.
"There's things for every game that make every road game in the Mountain West tough," Kruger said. "Of course with San Diego State and what they've done — what they've been able to do for a while now — it's another opportunity to play a good opponent."
UNLV's two ranked wins this season came against Dayton and New Mexico, with each ranked No. 21 at the time. It's the first time UNLV has beaten two Top 25 teams in a season since 2015-16, when the Rebels defeated No. 13 Indiana and No. 15 Oregon.
The Rebels beat the Flyers first, upsetting Dayton 60-52 on Nov. 15 at the Thomas &Mack Center behind 24 points from fifth-year guard EJ Harkless.
UNLV then beat New Mexico 84-77 on Jan. 7 in front of a sellout crowd at The Pit in Albuquerque, New Mexico. Harkless, a transfer from Oklahoma, poured in 25 points.
Kruger said his players' experience has helped them in these big games, pointing out that games against ranked opponents were regular occurrences in previous seasons for Harkless, Rodriguez, who spent four years at Mississippi, and former Colorado wing Elijah Parquet.
Rodriguez said playing ranked teams requires focus, attention to detail and the right mentality. Film study also becomes even more important, he said.
"It's going to be a dogfight for 40 minutes," he said.
Parquet's presence, in particular, might be important. The fifth-year wing was still recovering from a knee injury when UNLV lost to the Aztecs earlier this season, and the Rebels are 14-1 when he's in the starting lineup.
The Rebels are also coming off another strong performance from Harkless, who tied his career-high scoring mark with 33 points in UNLV's 69-59 win against Wyoming on Wednesday.
Kruger said he was most impressed by Harkless' efficiency — he made a season-high five 3s on just eight attempts — and ability to find shots within the offense, calling it his most complete game of the season.
Rodriguez said he likes the way Harkless can take over a game.
"It's amazing because you can just give him the ball and just let him work," Rodriguez said. "He puts the work in. We know what he can do, what he's capable of.
"When he's cooking, just give him the ball and let him work."
Contact reporter Andy Yamashita at ayamashita@reviewjournal.com. Follow @ANYamashita on Twitter.
Up next
Who: UNLV vs. No. 25 San Diego State
When: 1 p.m. Saturday
Where: Viejas Arena, San Diego
TV: KVVU-5
Radio: KWWN (1100 AM, 100.9 FM)
Line: San Diego State -9½; total 139½