UNLV's offensive struggles continue in loss to SMU
Updated December 1, 2021 - 9:05 pm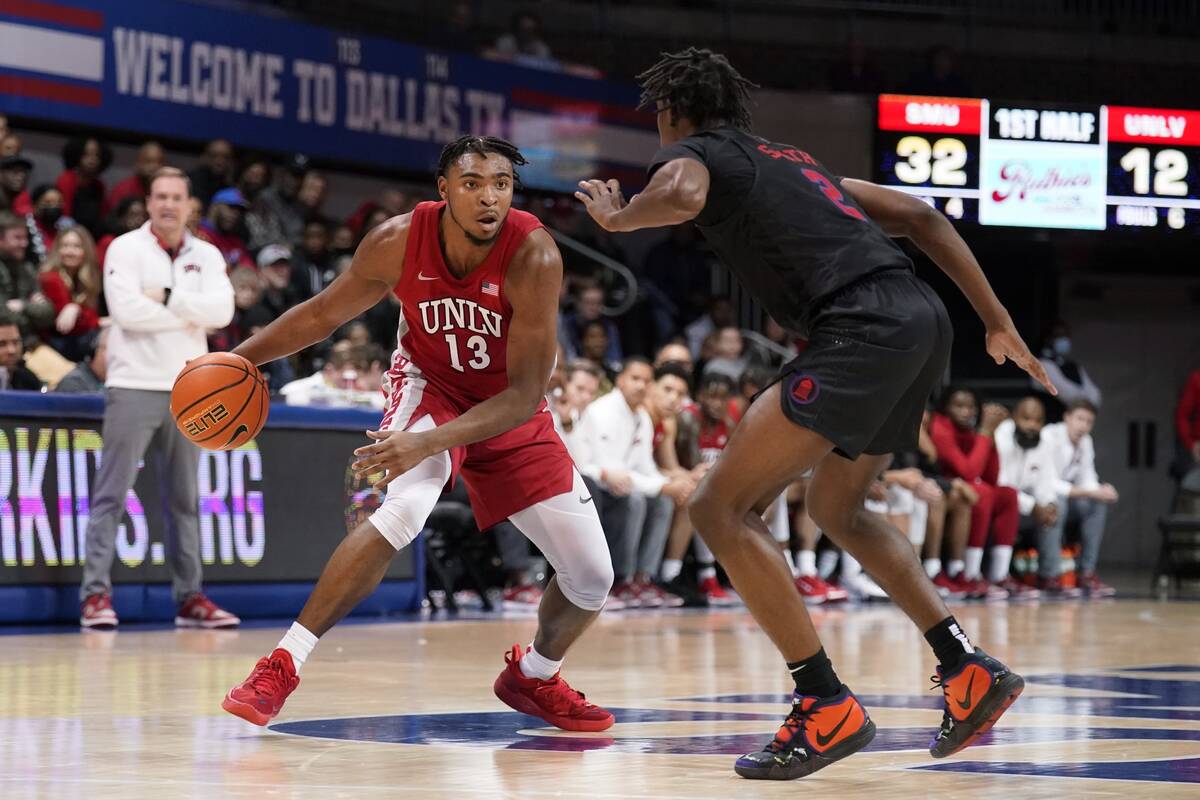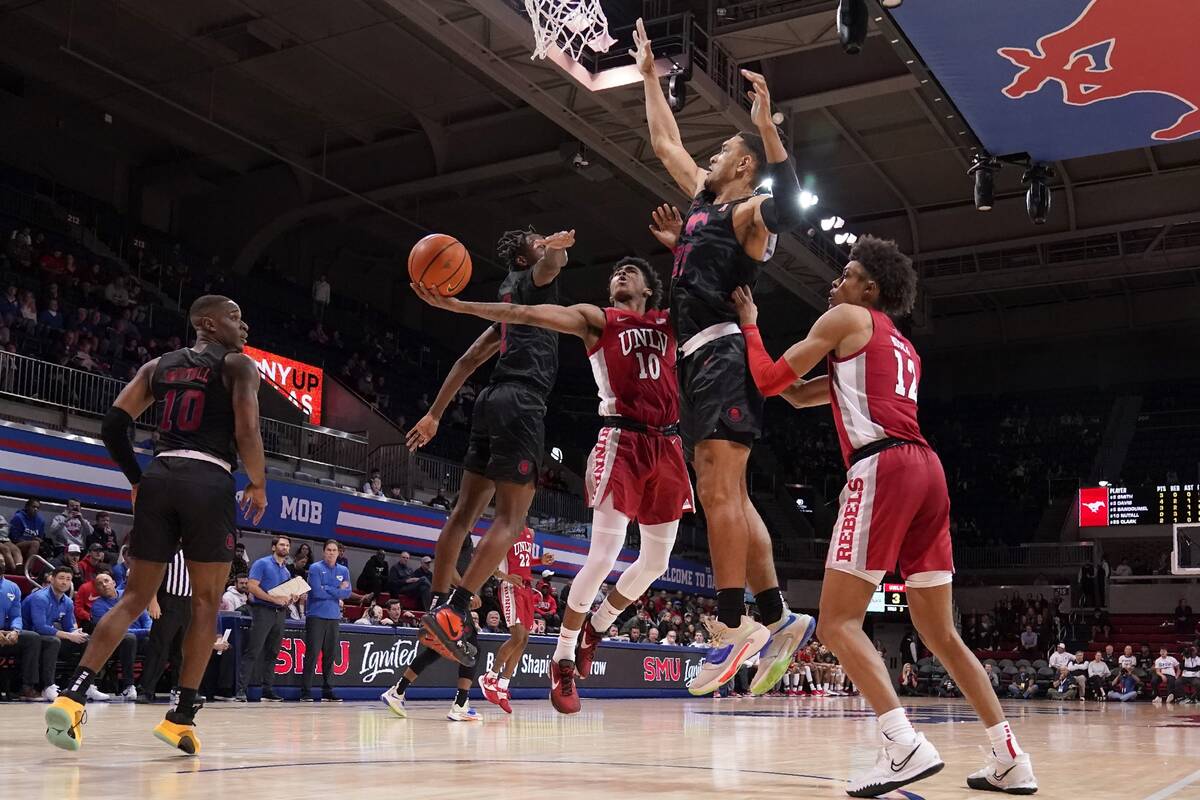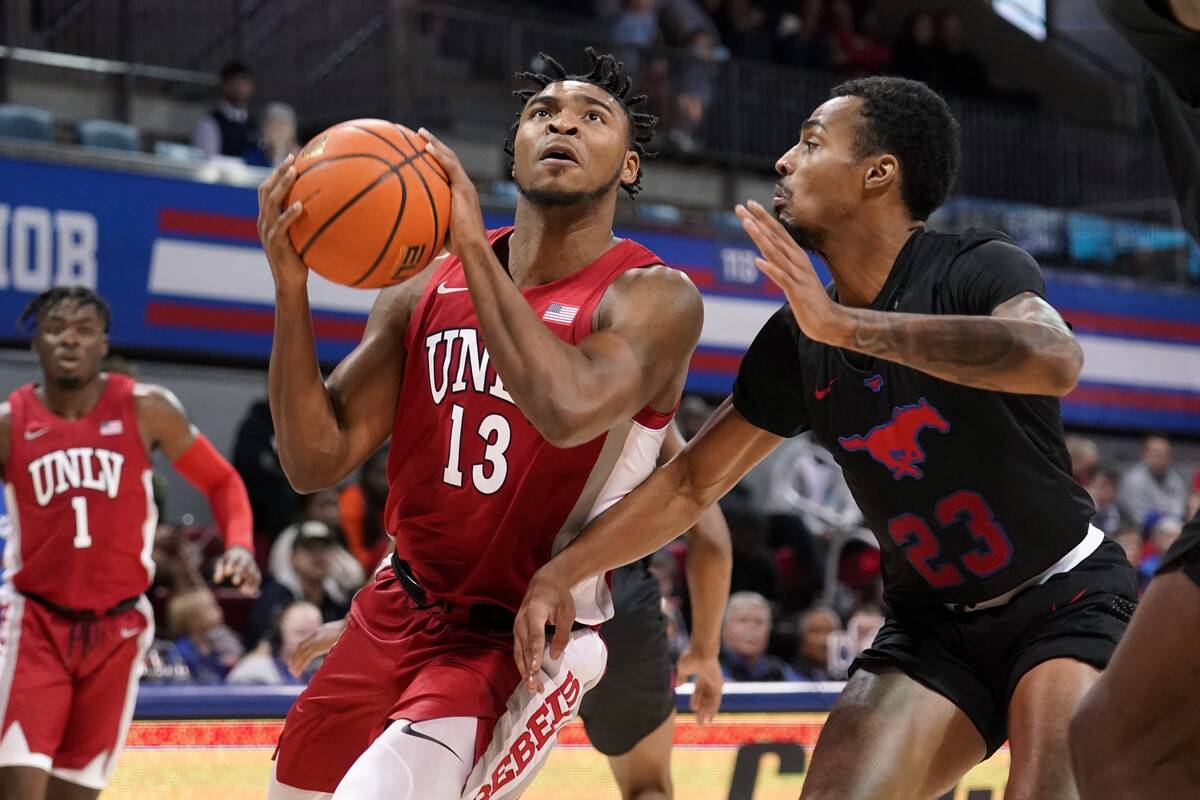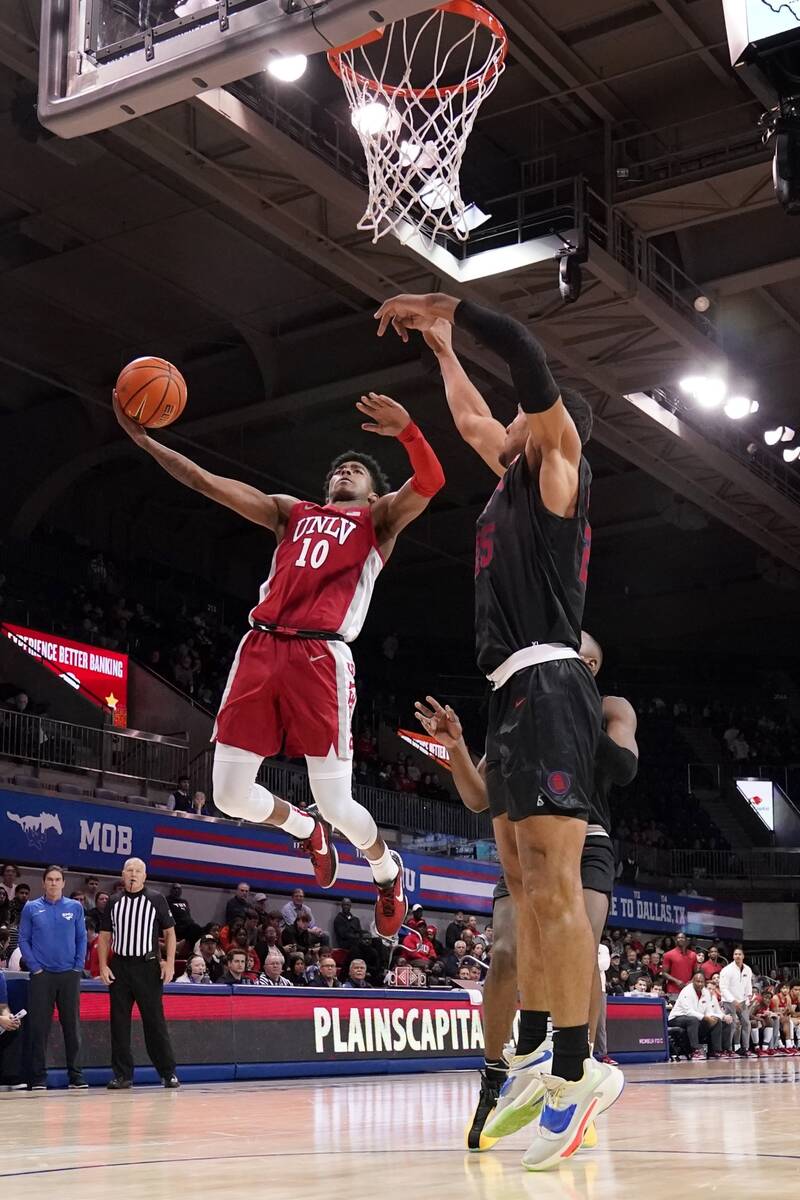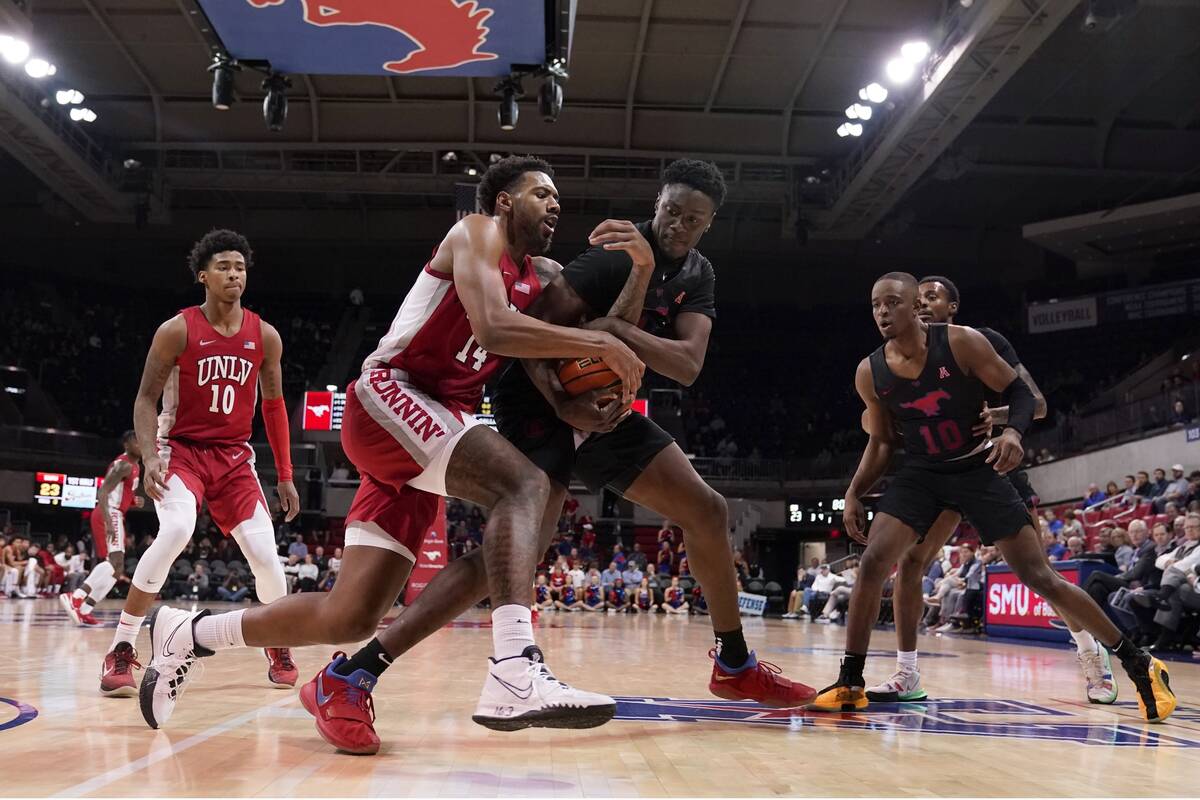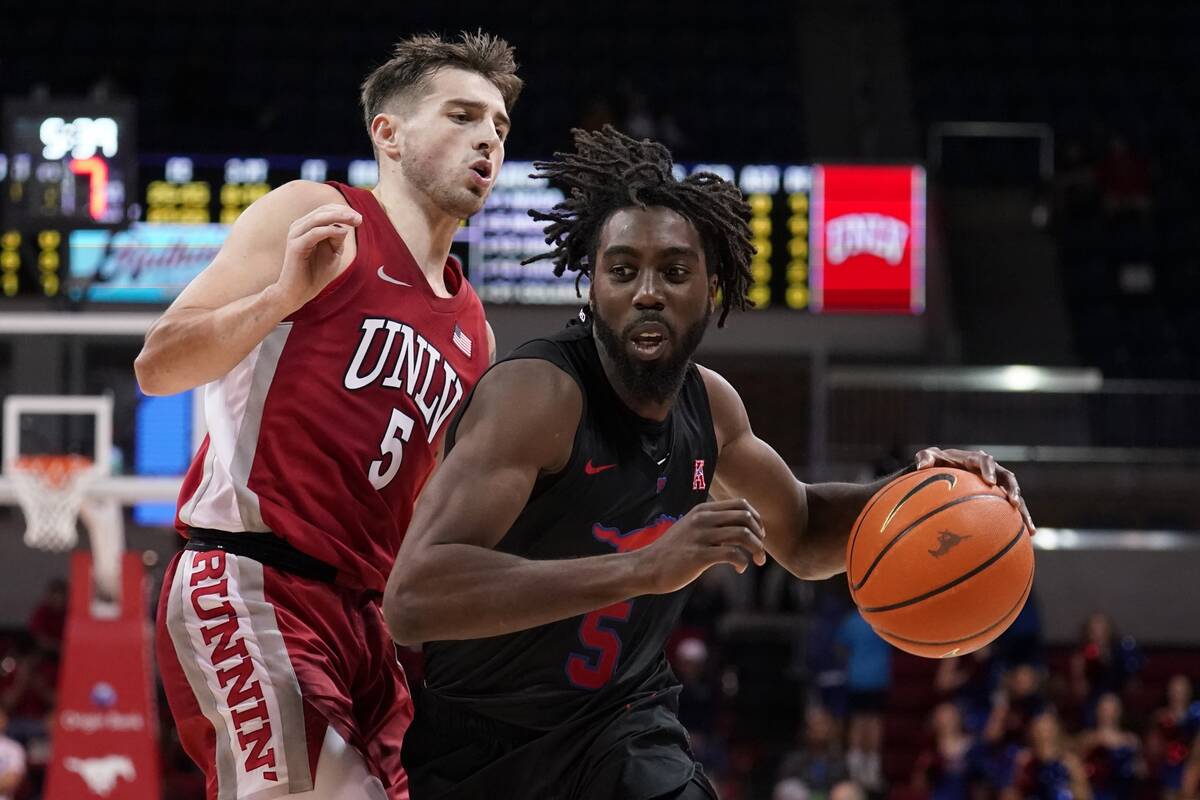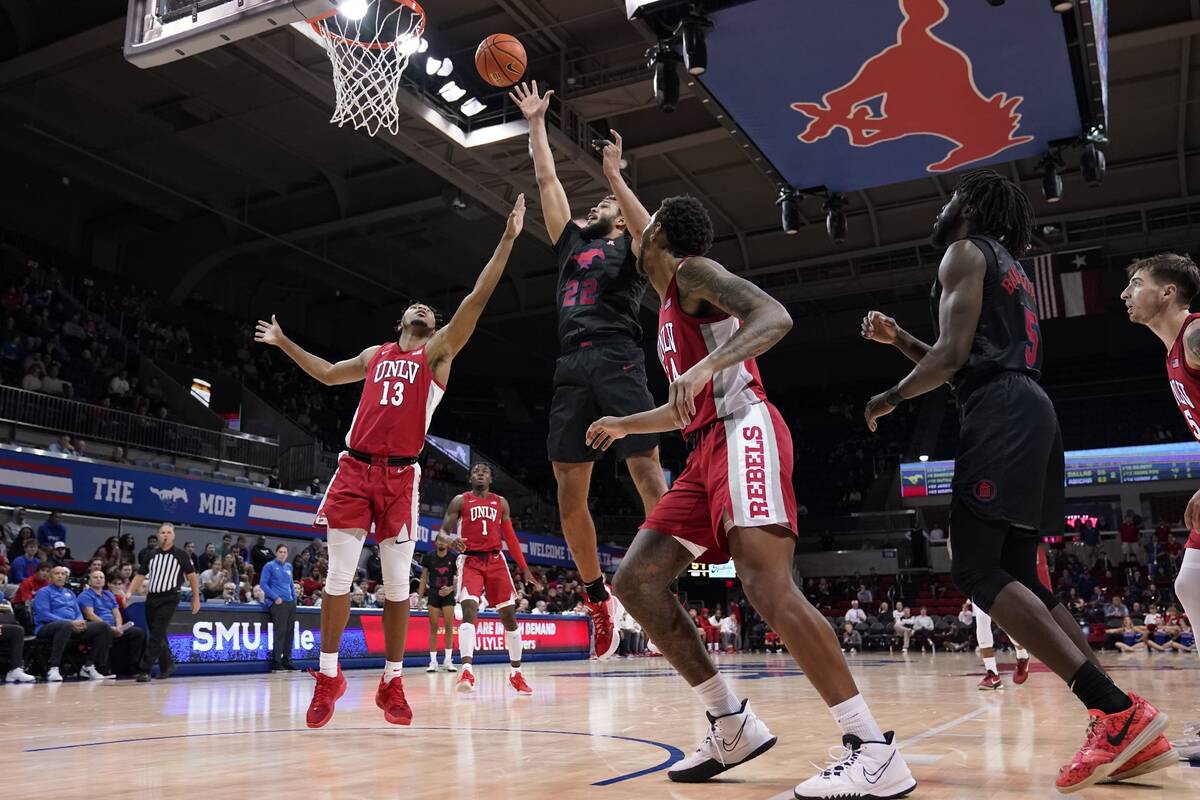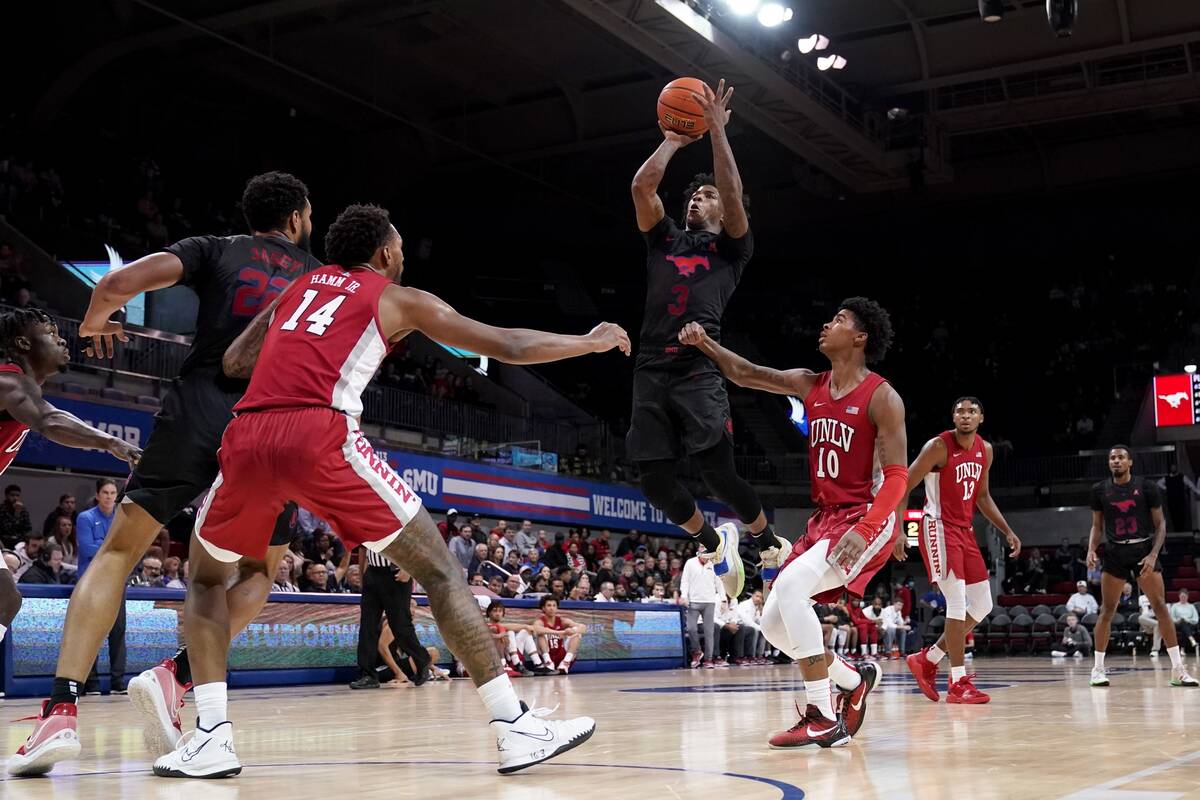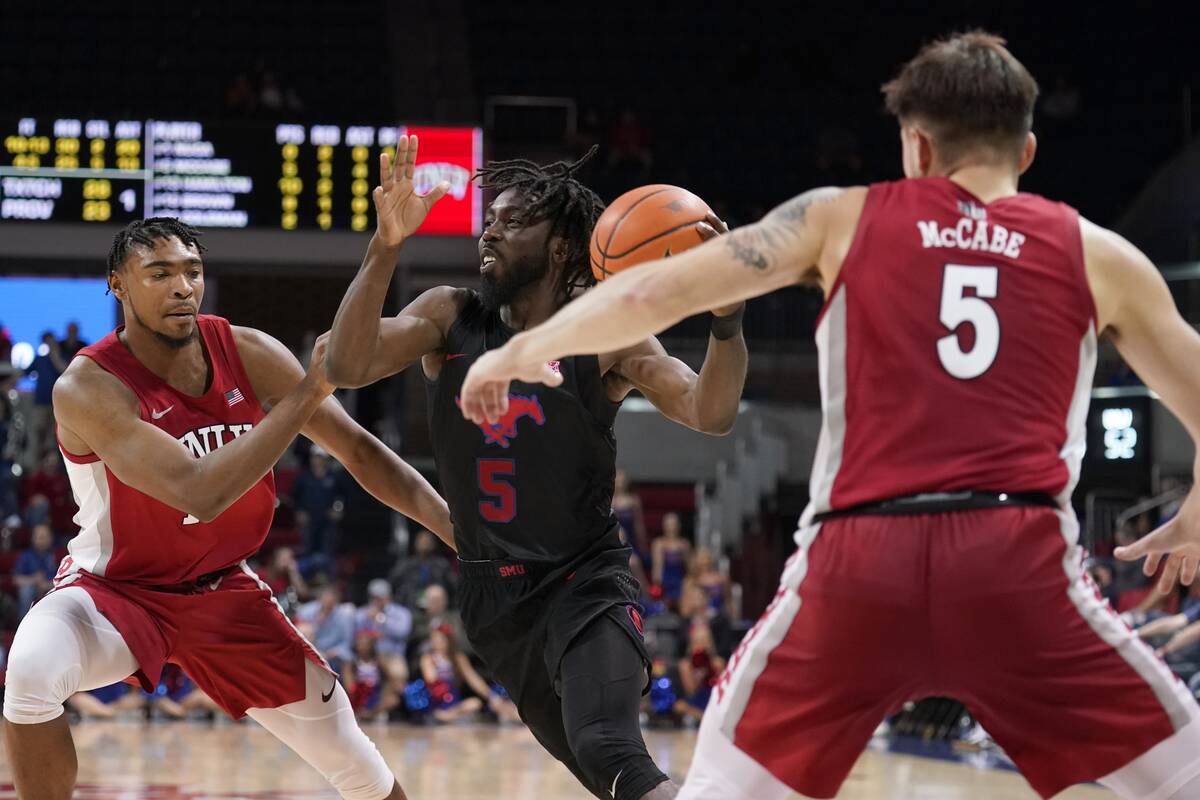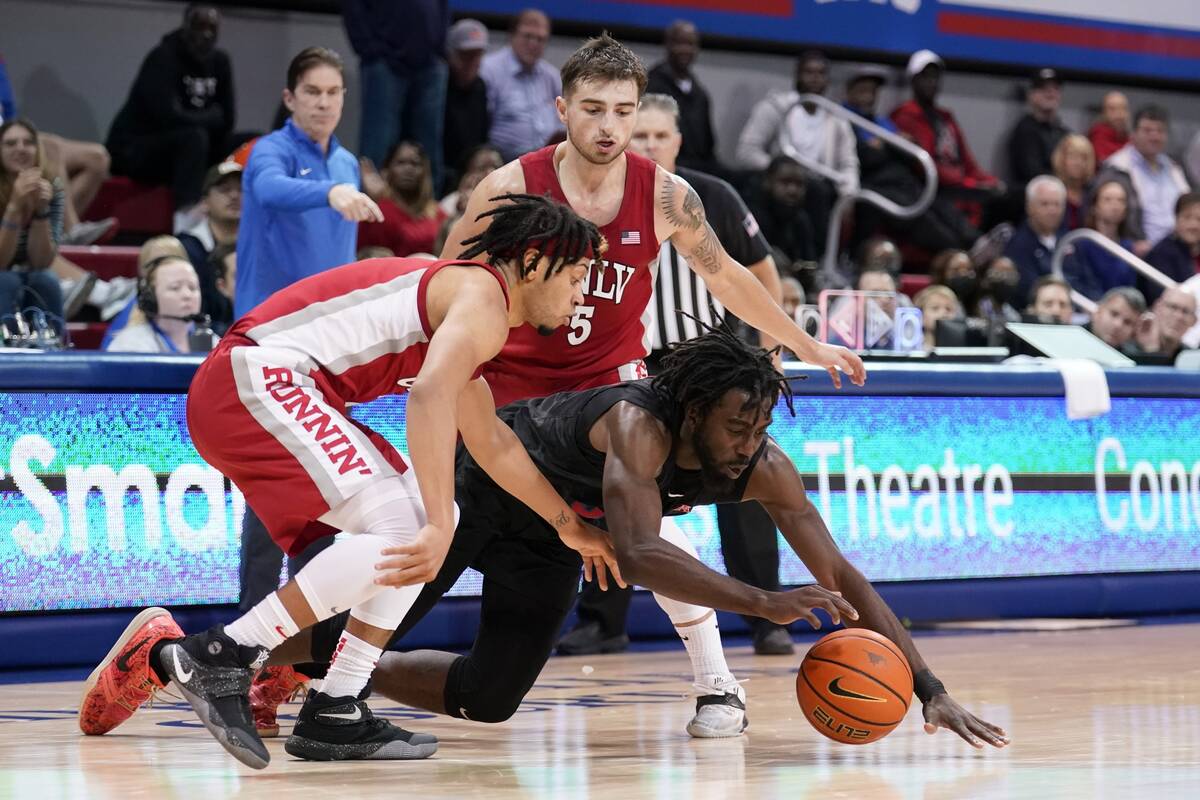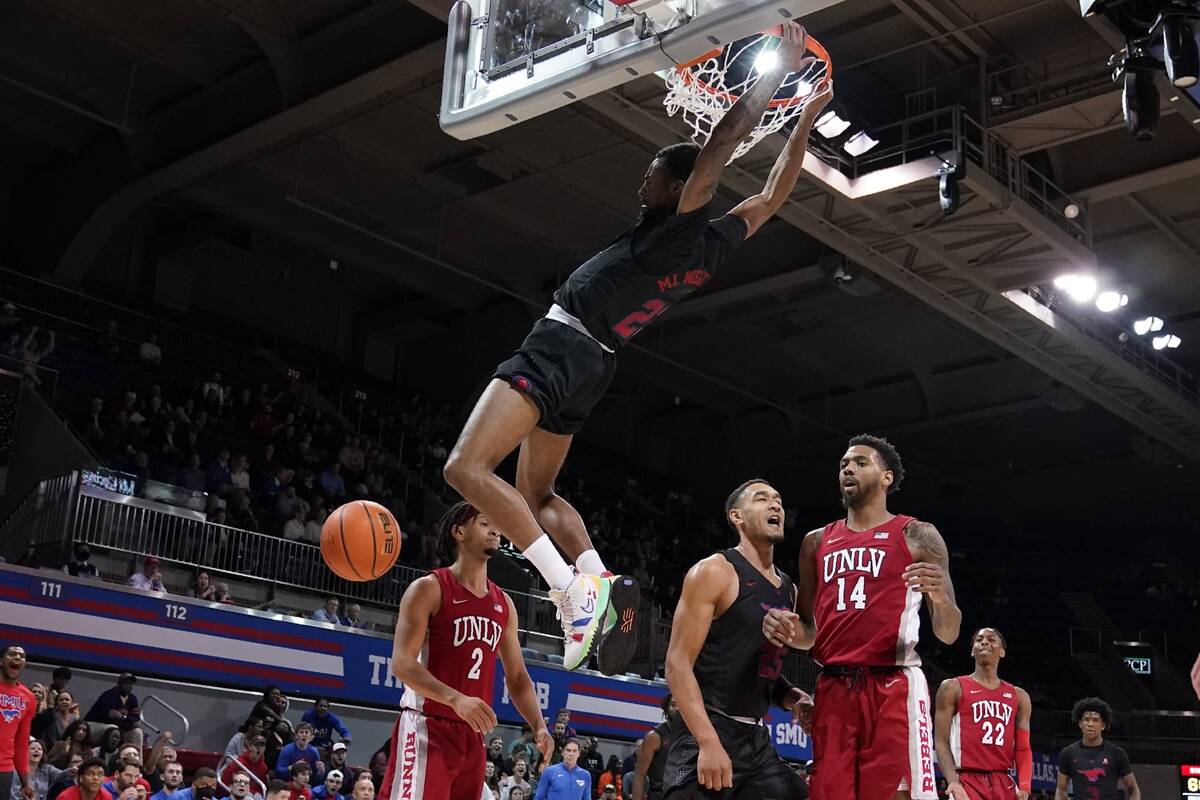 UNLV's basketball team was relying on its defense this season while reconfiguring an offense featuring 10 new scholarship players. And on Wednesday, the Rebels continued to struggle to score.
But this time, they couldn't stop Southern Methodist, either.
UNLV (4-4) missed 24 of its first 33 shots at Moody Coliseum in Dallas and concluded its first road outing with an 83-64 loss. The offense stagnated amid a diet of inefficient, contested shots and errant open ones. All while the Mustangs utilized crisp ball and player movement to convert 60 percent of their field goals and 45 percent of their 3-pointers.
"We just didn't seem to be quite on the same page. We just weren't as sharp as we'd been," Rebels coach Kevin Kruger told reporters. "I don't think we did ourselves any favors by letting them gain some confidence early."
This much is obvious: UNLV's offense remains a work in progress. Senior wing Bryce Hamilton remains the only consistent shot creator, forcing the Rebels to rely on fluid offensive execution to generate quality shots on a consistent basis.
They do so on occasion. They were patient enough in the first half to generate open catch-and-shoot 3-pointers. But sound defensive game plans concede those shots to the Rebels, who were making 27.2 percent of their triples against Division I competition before meeting Southern Methodist.
And UNLV shot 2 of 10 from 3-point range in the first half en route to a 44-21 halftime deficit.
The Mustangs (6-3) had no such issue, thanks to point guard Kendric Davis and his 18 points, eight assists and savvy playmaking ability. The senior sparked an unselfish effort predicated on passing, cutting and pace against a defense that had held its previous seven opponents to 38.2 percent shooting.
On-ball defenders struggled to contain drives and help defenders were late in their rotations, leaving shooters free on the perimeter. The Rebels trailed by as many as 28. The deficit was far too large to undo despite a better second half.
Kruger told reporters that UNLV's shot selection may have affected its defense, especially in transition.
"You've got four teammates out there that if it's not within the flow of what they're used to, it surprises them," Kruger said. "When you take an unexpected shot, it doesn't just hurt that possession. It carries over to defense with matchups and spacing. And getting set."
Senior big man Royce Hamm led the Rebels with 13 points and 10 rebounds.
Contact reporter Sam Gordon at sgordon@reviewjournal.com. Follow @BySamGordon on Twitter.