UNLV's starting center hits transfer portal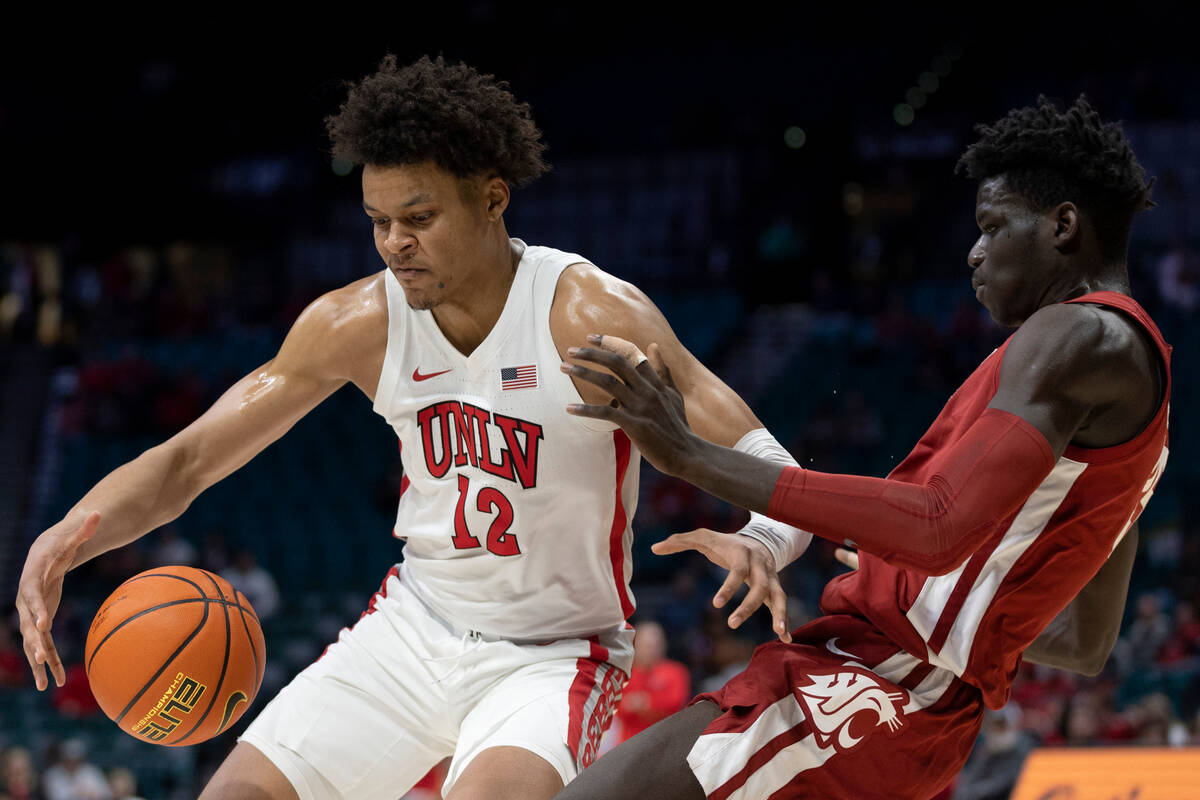 UNLV senior center David Muoka entered the NCAA's transfer portal Wednesday, becoming the fourth player to leave the program since the 2022-23 season concluded.
The move was confirmed to the Review-Journal by people with knowledge of his decision.
A 6-foot-10-inch transfer from Lamar, Muoka played two seasons at UNLV, averaging 3.6 points, 4.3 rebounds and 1.2 blocks in 64 games. He started 24 games last season and joins starting guard Keshon Gilbert and reserve forwards Keyshawn Hall and Victor Iwuakor in the transfer portal.
The Rebels do not expect to lose any other players to the transfer portal, sources say, and intend to target ballhandling, shooting and size as they construct the remainder of their roster.
The Rebels will also lose leading scorer EJ Harkless and backup point guard Jordan McCabe after they exhausted their eligibility.
Key returners include sixth-year senior guard Luis Rodriguez (10.7 points per game, 5.7 rebounds), fifth-year senior guard Justin Webster (8.2 points, 38.9 percent from 3-point range), junior guard Jackie Johnson (6.3 points) and junior guard Shane Nowell (4.8 points, 3.3 rebounds).
Contact Sam Gordon at sgordon@reviewjournal.com. Follow @BySamGordon on Twitter.