Las Vegas-to-California travelers clog I-15 near Primm
Updated December 1, 2019 - 10:31 am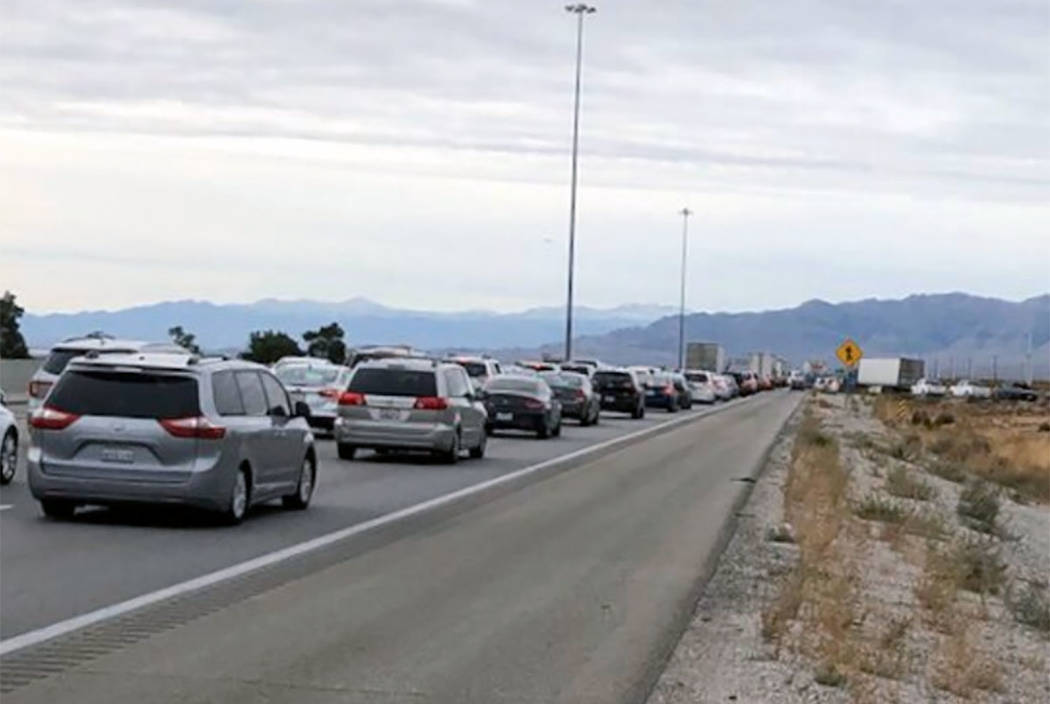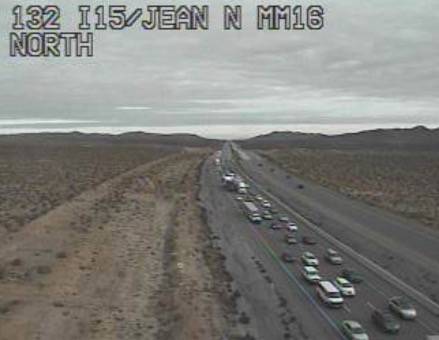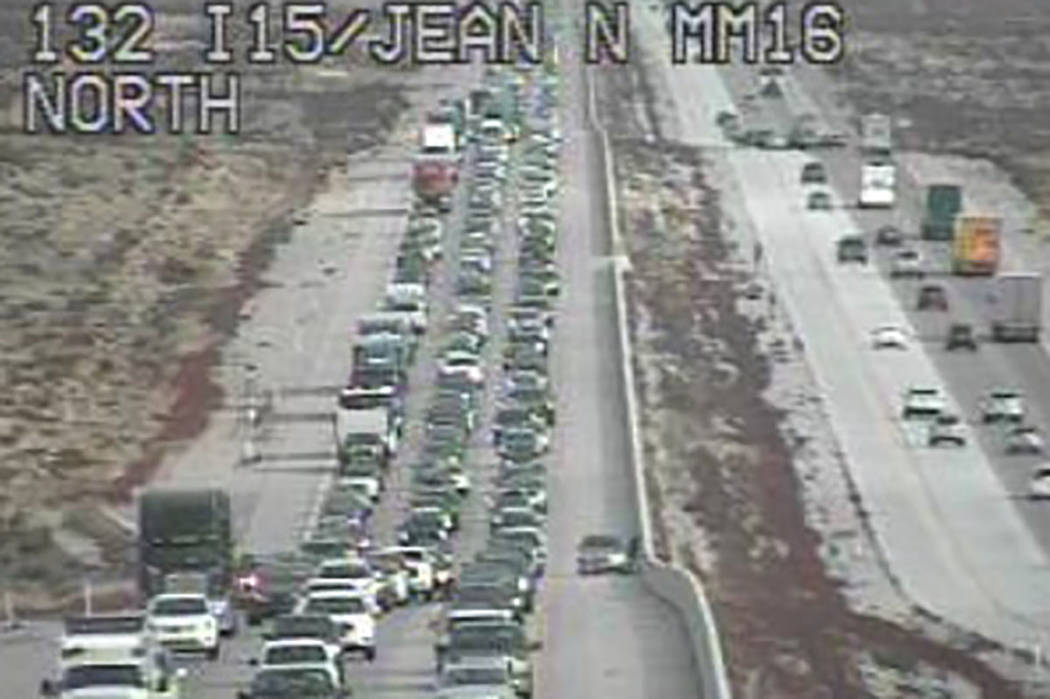 Traffic leaving Las Vegas for California was backing up by mid-Sunday morning.
Vehicles appeared to be moving amid heavy traffic along I-15 southbound toward the Nevada and California state line, Sunday morning as the Thanksgiving weekend concludes.
There was a 10-mile backup on that stretch south of Las Vegas, the Regional Transportation Commission tweeted at 8:05 a.m.
RTC stated drivers can expect "long delays."
There are alternate routes, or travelers can try to wait out the ride back and leave later Sunday night.
A projected 300,000 visitors were estimated to have traveled to Las Vegas during the Thanksgiving weekend, with at least 60 percent of those — or 180,000 – driving.