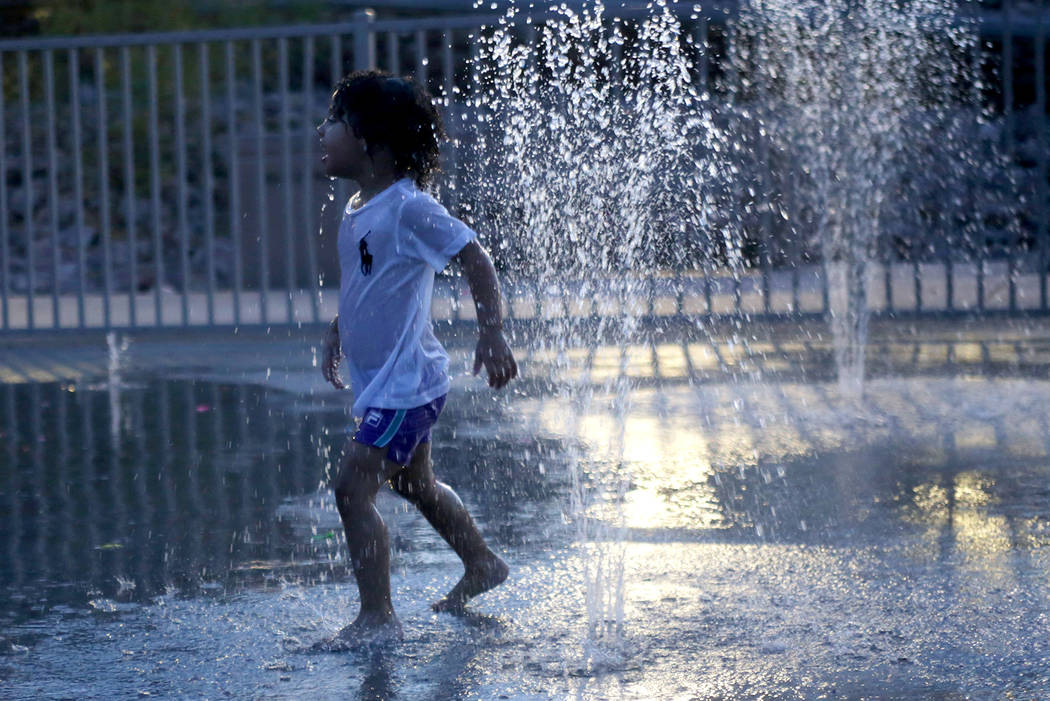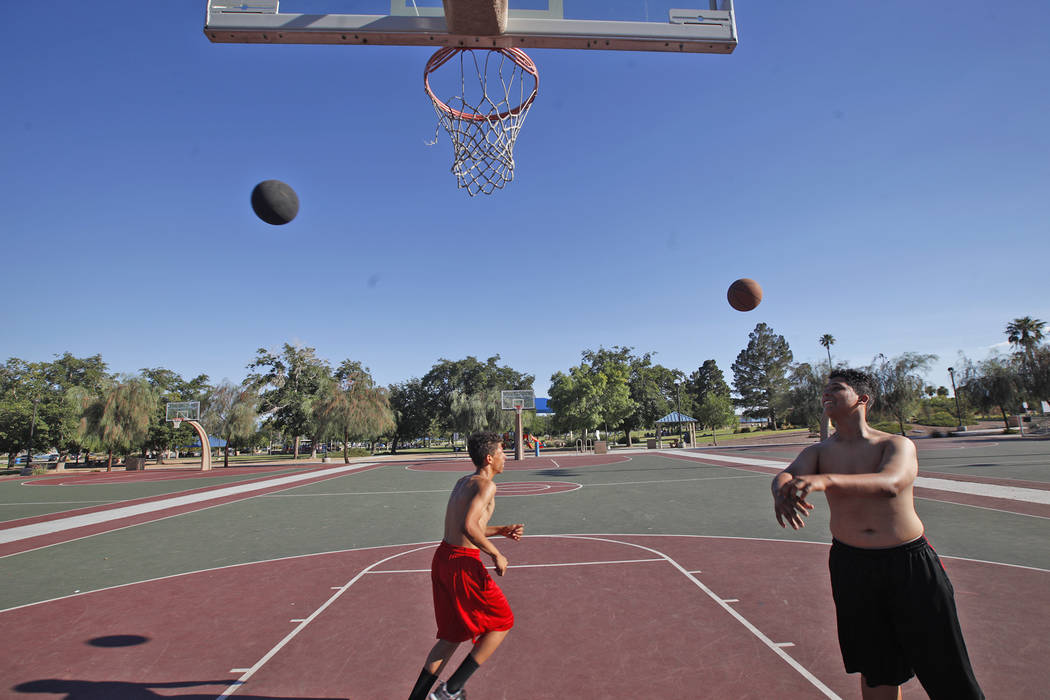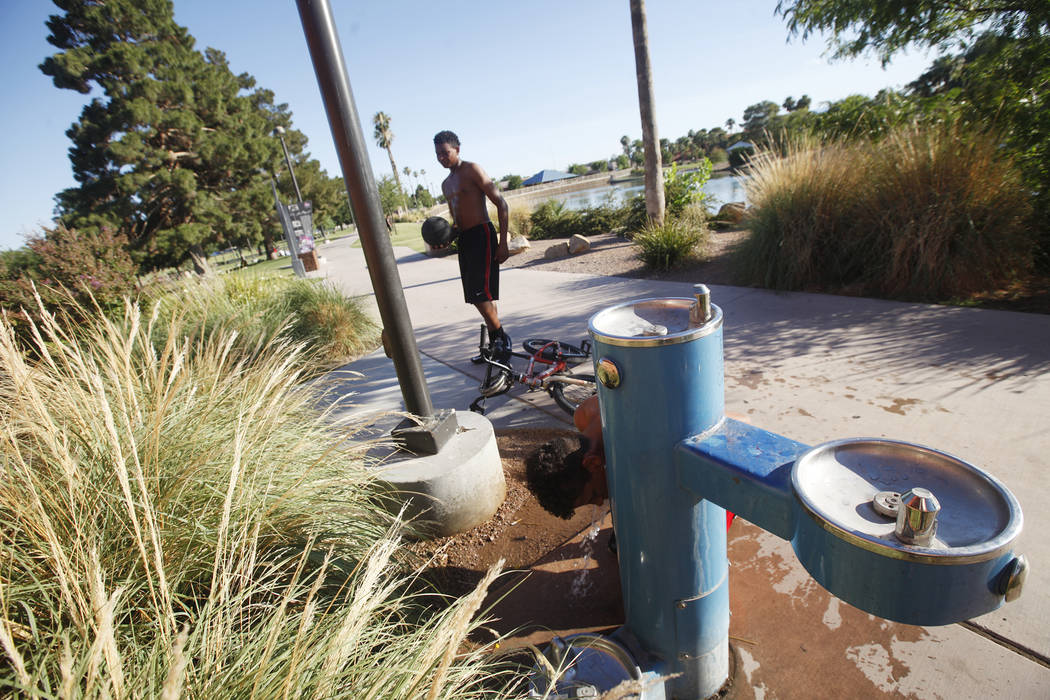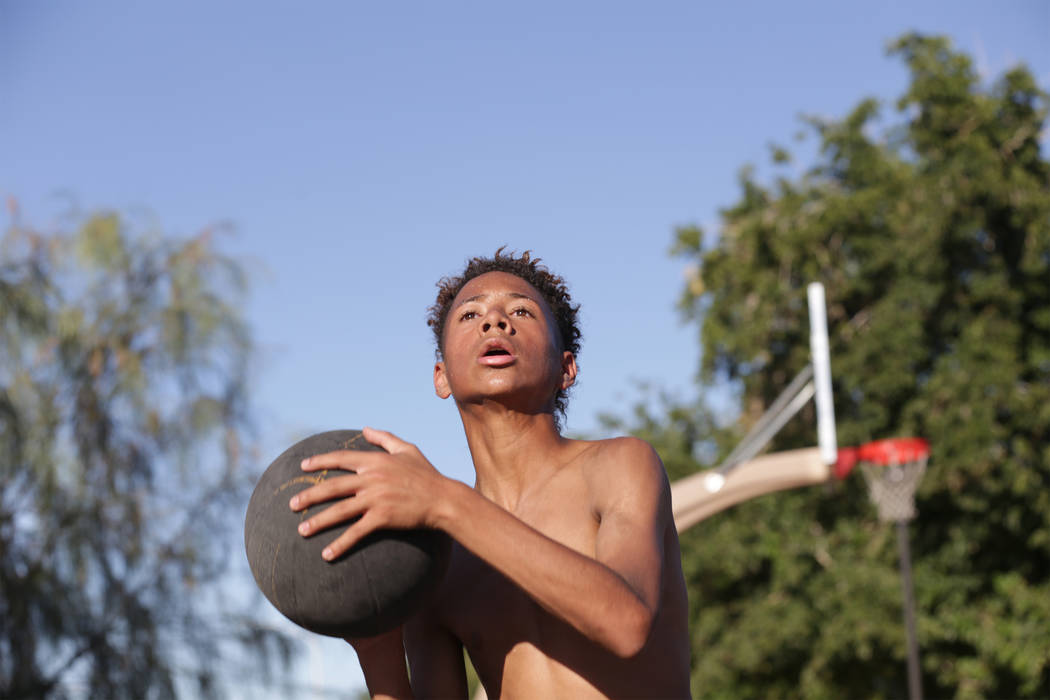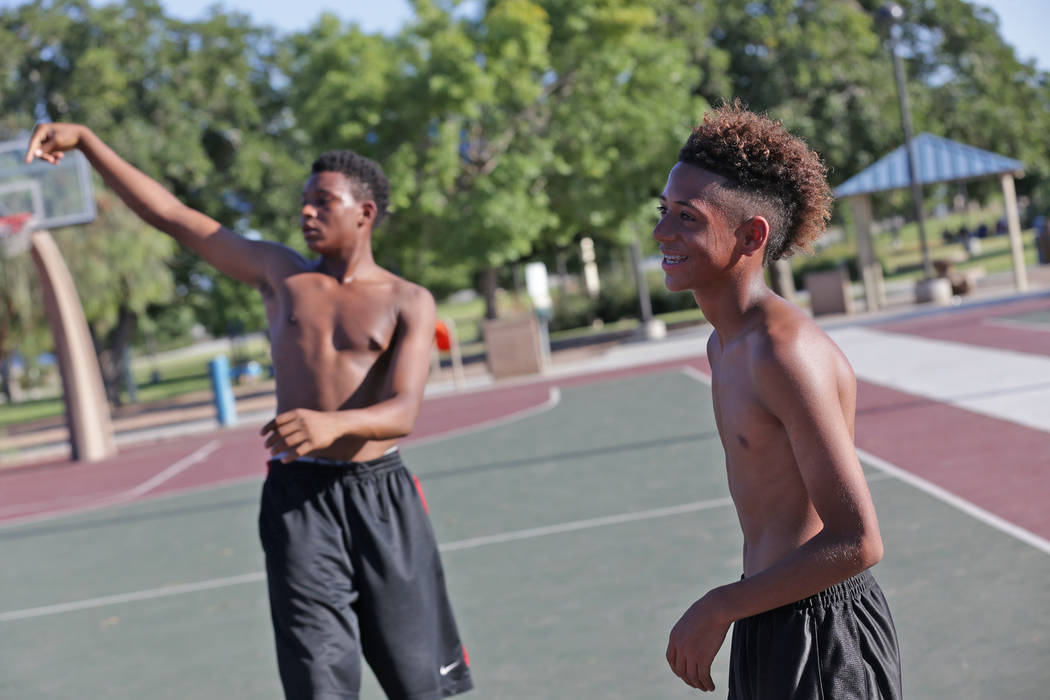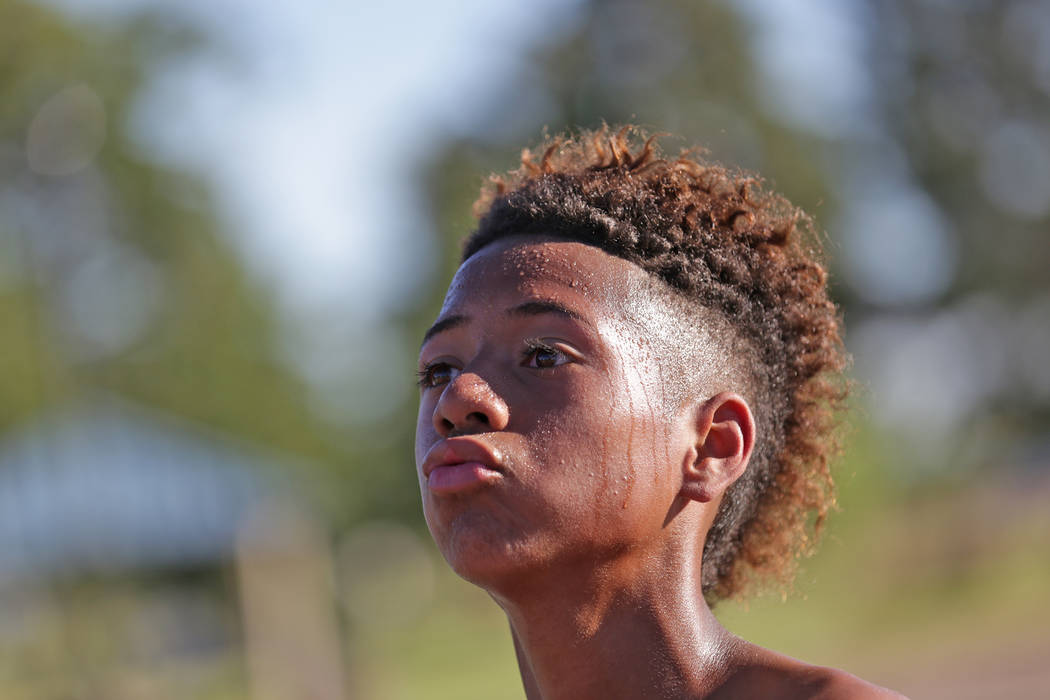 An incoming heat wave will meet or break records nearly every day this week, but locals know the best way to bear the summer sun.
"Stay out of it," Keisha Clarke said Sunday as she relaxed on a blanket at Lorenzi Park. She said she's lived in Las Vegas for more than 30 years.
"Don't come outside until the sun goes down — that's how you stay alive here."
The National Weather Service issued an excessive heat warning over the weekend that will last through Friday, with forecast highs above 110 degrees for the entire week.
Monday's forecast high is 114 degrees, which will match the previous record for that day.
"Tuesday is the day to watch," meteorologist Ashley Allen said. The forecast high for Tuesday is 117 degrees, which is the valley's all-time high temperature.
The valley has hit 117 only three times before — the first was July 24, 1942, then again in July 2005 and June 2013, according to meteorologist Alex Boothe.
Boothe said this week's heat wave is caused by a "dome" of high pressure air hanging above the valley.
"When you have high pressure, it gets hotter. Other than that, it's just hot, and I don't like it," he said.
Overnight and morning lows for the week should stay in the upper 80s, though on Tuesday it could reach at least 90 overnight.
Wednesday's forecast high is 115 degrees, which will beat the 113-degree record for that day, the weather service said. Thursday will match its previous record with a forecast high of 114, and Friday forecast 112 will be just one degree shy of meeting another record.
"I don't go out until the sun goes down. All the way down," Clarke said. "No peeking."
The heat is especially dangerous to the city's homeless population, who can't always find a cool place to hide out in the summer.
"It's very challenging, because when you're homeless there's not a lot of places to go," said Matthew O'Brien, who founded the Shine a Light community project and wrote "Beneath the Neon," which chronicles the lives of homeless Las Vegans who take refuge in the drainage tunnels under the city.
In a lot of major U.S. cities, the winter is the most dangerous season for homeless people, but in Las Vegas the summer can be deadly, O'Brien said.
"When it's 110 degrees, 115, it becomes unbearable," he said.
Dehydration is another concern. O'Brien said many people don't have access to water unless they know where they can get it for free.
"It's tough to find drinking water in this town. It's almost like the only way to get it is to buy it bottled."
Many of the city's homeless take refuge in drainage tunnels, where temperatures can be 20-30 degrees cooler, but flash flooding makes the tunnels especially dangerous.
"The problem is it's also monsoon season, so it's deadly down there."
Clark County offers cooling stations around the valley for anyone who needs water and a place to escape the heat.
Public health authorities warn that if you must go out during the hottest parts of the day, drink plenty of water, dress in loose, light clothing and use sunscreen with high SPF.
Native Las Vegan Amanda McKinnis said she has her own ways of beating the summer heat and saving on her power bill. She said she bought a portable air conditioner, so she only cools the part of the house where she spend most of her time.
"It's unbearable, but eventually you learn to bear it," she said Sunday at Lorenzi Park.
Related
Intense heat wave punishes Southwest; Phoenix may top 120
Big heat grips Southwest, Death Valley hits 120
Cooling stations open through Friday
Black Mountain Recreation Center, 599 Greenway Road, 702-267-4070
Cambridge Recreation Center, 3930 Cambridge St., 702-455-7169
Downtown Recreation Center, 105 W. Basic Road, 702-267-4040
Dula Gymnasium, 441 E. Bonanza Road, 702-229-6307
Hollywood Recreation Center, 1650 S. Hollywood Blvd., 702-455-0566
Pearson Community Center, 1625 W. Carey Ave., 702-455-1221
Stupak Community Center, 251 W. Boston Ave., 702-229-2488
Walnut Recreation Center, 3075 N. Walnut Road, 702-455-8402
Whitney Ranch Recreation Center, 1575 Galleria Drive, 702-267-5850