Costco reduces hours at Las Vegas Valley stores, gasoline pumps
Updated March 30, 2020 - 9:59 am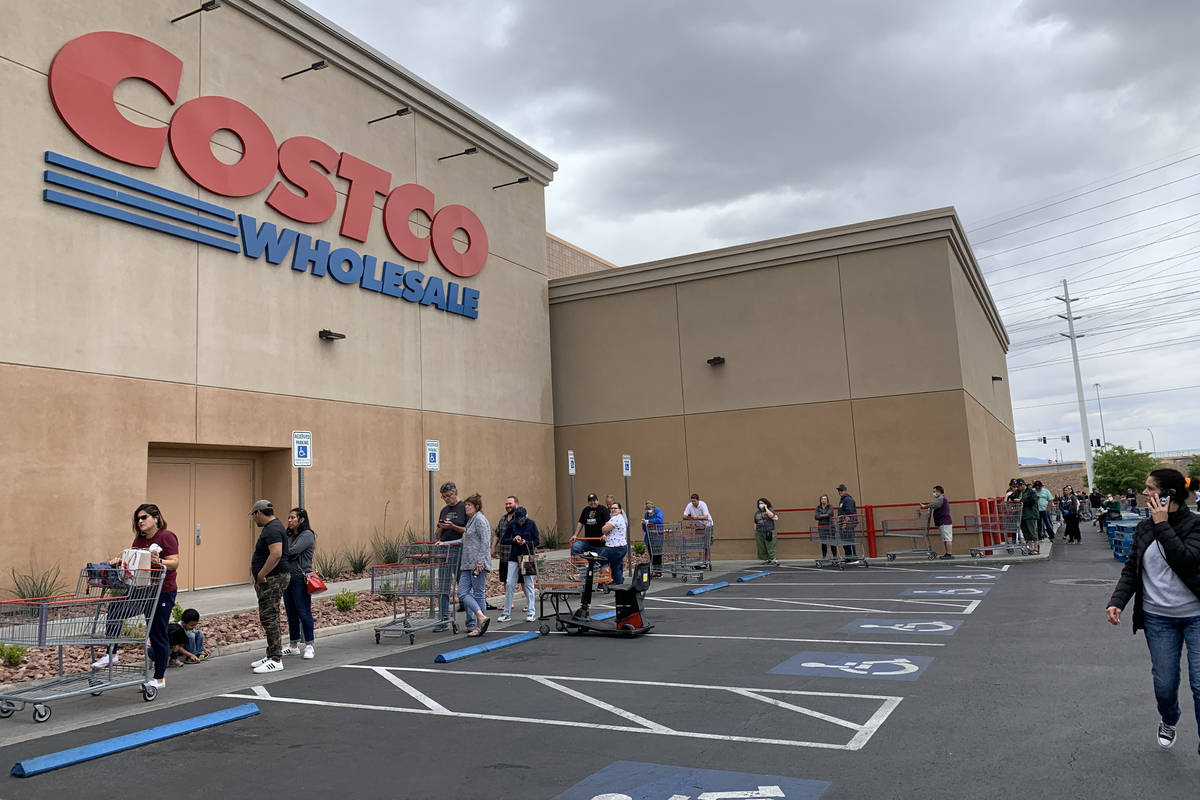 Costco announced it will reduce hours at its stores and gas pumps starting Monday.
All Costco stores will close at 6:30 p.m. Mondays through Fridays, while weekend hours will remain the same, the company said Sunday. Costco gas stations will close at 7 p.m. on weekdays.
Costco has five stores in the valley, and most had been closing at 8:30 p.m. on weekdays.
Costco President and CEO Craig Jelinek said in a letter to customers Sunday that the stores have also increased their protocols in sanitizing surfaces and limiting how many popular items customers can purchase at a time.
"As the global effect of coronavirus (COVID-19) continues to evolve, Costco is firmly committed to the health and safety of our members and employees, and serving our communities," Jelinek said in the letter. "We are closely monitoring the changing situation, and complying with public health guidance."
According to the company's website, stores open at 10 a.m. Sundays through Fridays and at 9:30 a.m. on Saturdays. Stores close at 6 p.m. on weekends. Gas pumps open at 5:30 a.m. on weekdays and at 6 a.m. on weekends.
The website also lists early shopping hours for members 60 and older and for people with physical impairments, from 8 to 9 a.m. on Tuesdays, Wednesdays and Thursdays.
The Costco Business Center, 222 S. Martin L. King Blvd., will maintain its normal hours, according to its automated call system. The warehouse is open from 7 a.m. to 6 p.m. Mondays through Fridays and 7 a.m. to 4 p.m. on Saturdays. The gas pumps are open from 6 a.m. to 7 p.m. Mondays through Fridays and 6 a.m. to 5 p.m. on Saturdays. The warehouse and gas pumps are both closed on Sundays.
Contact Max Michor at mmichor@reviewjournal.com or 702-383-0365. Follow @MaxMichor on Twitter. Review-Journal staff writer Alexis Egeland contributed to this report.