Donald Trump and Steve Wynn evolved from rivals to friends — ANALYSIS
January 30, 2018 - 6:06 pm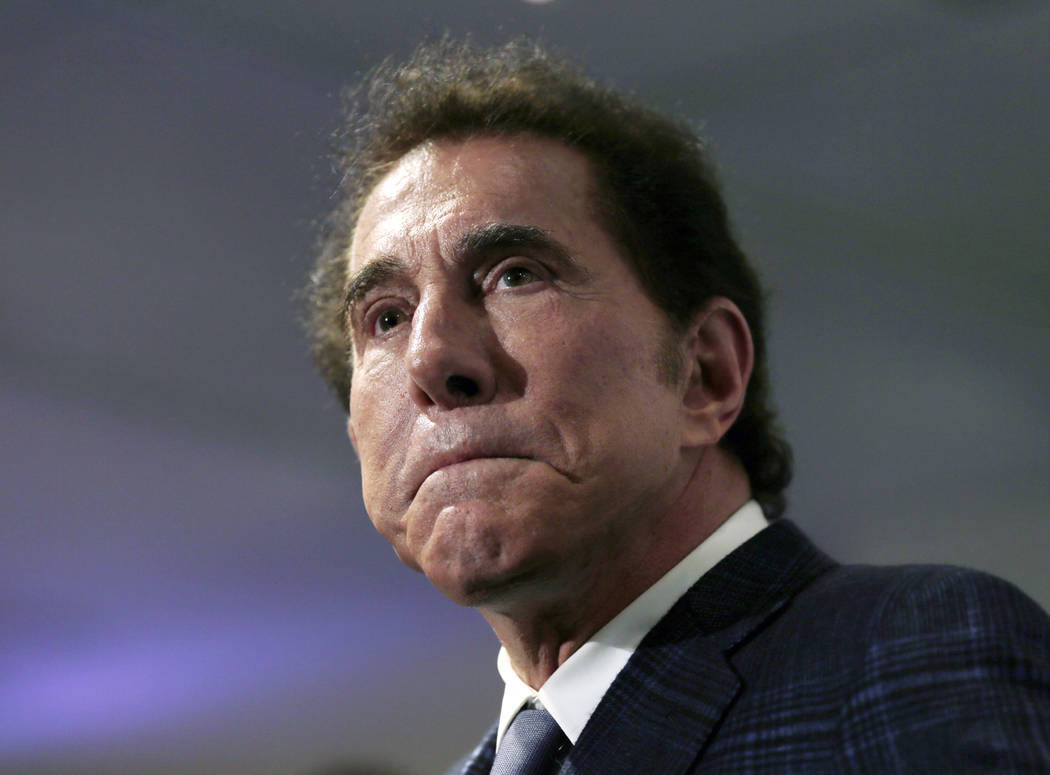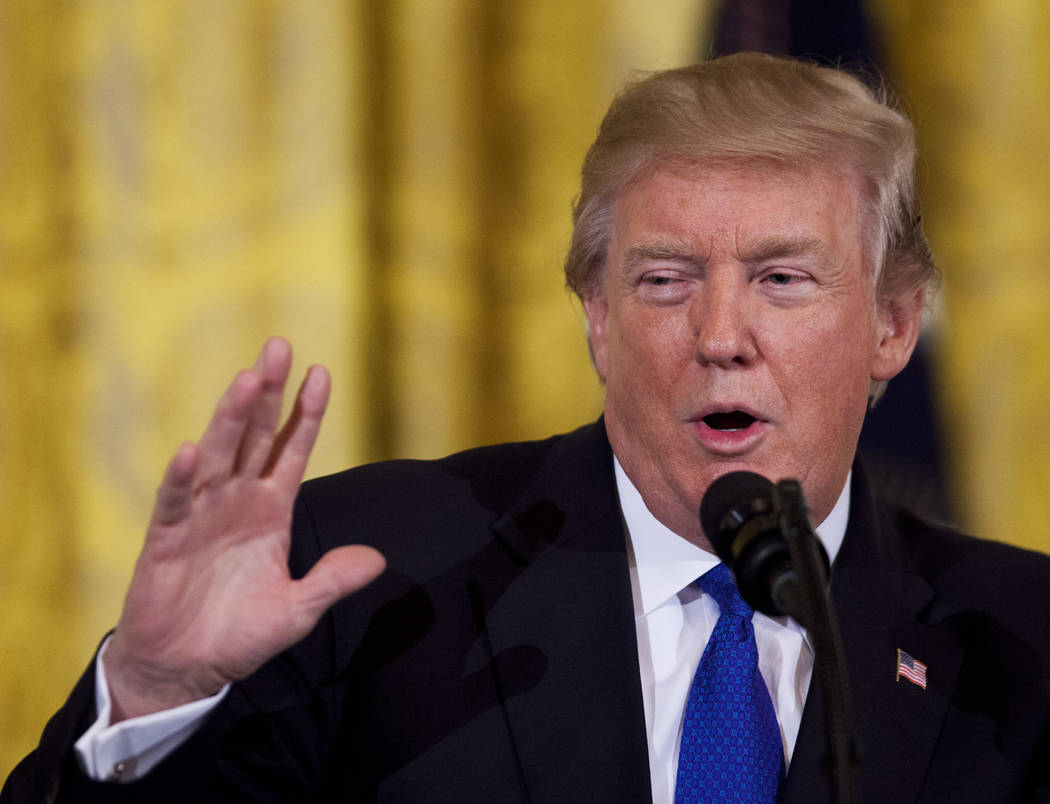 WASHINGTON — President Donald Trump and casino mogul Steve Wynn have been bitter competitors who have bad-mouthed each other, sued each other and poached each other's top employees in a decades-long faceoff as they jostled to be top dog in the high-stakes casino-friendly Atlantic City.
In "The Art of the Deal," Trump wrote that Wynn, the chairman and CEO of Wynn Resorts, was "slick and smooth, but he's also a very strange guy." Wynn said of Trump to New York Magazine, "How deeply is he disturbed? When he was a kid growing up — who did this to him?"
Over time the checkered rivalry turned into something akin to respect. The two billionaires went from enemies to frenemies to professional friends.
When Trump, now 71, won the White House, he made Wynn, 76, finance chair of the Republican National Committee. Under Wynn, the RNC raised more than $120 million in 2017 — a record for a non-election year.
Then Friday the Wall Street Journal reported allegations that Wynn demanded sexual favors from and assaulted female hotel employees over the last three decades. The next day, RNC chair Ronna Romney McDaniel announced she had accepted Wynn's resignation from the RNC. On Tuesday, Politico and others reported the RNC was expected to name Republican megadonor Todd Ricketts as Wynn's replacement.
Can the Trump-Wynn relationship, which has lasted longer than their respective three marriages, be saved?
Wynn denies the allegations in the Wall Street Journal story, including a report that Wynn's company paid a $7.5 million settlement to a manicurist who alleged he forced her to have sex in 2005.
"The idea that I ever assaulted any woman is preposterous," Wynn said in a statement.
Trump too has weathered more than a dozen accusations of sexual harassment, which he also denies.
How feud started
The feud between the two began in the 1980s, or the 1990s, and the precipitating event is not clear.
"It's impossible to pin down exactly when the big Steve Wynn-Donald Trump feud began," wrote Richard D. Bronson in his book, "The War at the Shore: Donald Trump, Steve Wynn, and the Epic Battle to Save Atlantic City."
"Some trace it back to a golf game between the two at Shadow Creek," Bronson wrote. "Others think it began in the early 1990s, when Steve convinced a key Trump employee, casino executive Dennis Gomes, to come to work for the Mirage in Las Vegas."
Roger Gros, publisher of Global Gaming Business, worked for Wynn in Atlantic City and knew Trump back in the day. Gros sees their erstwhile animosity as a simple matter of "business competition. Trump always liked to be the top of the heap."
Wynn had pulled out of Atlantic City in 1987 when Bally paid some $340 million for Wynn's Golden Nugget Casino/Hotel. When he returned to Atlantic City in 1995, Bronson wrote, Wynn and Trump "hated each other with a passion … The former King of Atlantic City was aiming to reclaim his title, and the current titleholder was none too pleased about it."
For his part, Wynn declared, "Outperforming Donald Trump in Atlantic City is child's play."
The five-year battle ended in 2000 when MGM Grand paid $4.4 billion for Mirage Resorts Inc. and Wynn returned his focus to Las Vegas.
Who won the title? As Gros sees it, Wynn beat out Trump with the quality of his properties. Bronson observed that Wynn had a profit advantage because he didn't borrow as heavily as Trump, who opened the Trump Plaza in 1984 and the Trump Castle and Taj Mahal in 1990.
Trump would argue that he won. In "The Art of the Deal," Trump crowed that he might not have purchased what became the Trump Castle Hotel Casino, and later the Trump Marina, if Wynn's attempts to purchase the Atlantic City Hilton had not turned Trump into a "white knight" by comparison.
Getting out of Atlantic City
As Trump sees it, he also won by getting out of Atlantic City. As a presidential candidate during a 2015 debate, Trump boasted, "I left Atlantic City before it totally cratered."
"He did get out of Atlantic City before things got worse," Gros noted, "but the only reason he got out is he kept filing (for) bankruptcy and losing equity in his properties."
According to Politifact, in 1991 Trump filed for Chapter 11 reorganization for his Atlantic City property, The Trump Taj Mahal. Then followed the bankruptcies for the Trump Castle and the Trump Plaza Hotel and Casino in 1992. In 2004, Trump Hotels and Casinos Resorts – which included the Atlantic City properties – filed in bankruptcy court. The re-branded Trump Entertainment Resorts declared Chapter 11 in 2009.
In 2008, the Trump Hotel in Las Vegas, co-owned with Phil Ruffin, opened in Las Vegas not far from Wynn Las Vegas.
To many locals, the East Coast dispute may seem like a distant rumor, not the headline-grabbing combat it was.
"They really were bitter rivals in those days," said Gros, "so it's kind of funny they turned out to be close friends."
"At that level of business," noted GOP consultant and CNN contributor Alice Stewart, "I'm sure Trump was frenemies with a lot of people."
Much in common
Trump and Wynn have a lot in common – besides their shared habit of erecting big buildings that bear their names.
They're both billionaires. They liked each other's hires so much that they hired staff away from each other. Both have donated to Democrats and Republicans. They've both donated to Hillary Clinton's campaigns. Wynn even did so in 2016.
In 2016, Wynn also donated $2,700 to Florida Sen. Marco Rubio's presidential campaign and he donated $5,000 more to a political action committee that supported the Trump rival. But after Trump's victory, Wynn raised close to $100 million for Trump's inaugural committee.
Did Trump speak with Wynn after the Wall Street Journal story? Was the president involved in Wynn's resignation from the RNC? The White House, RNC and Wynn Resorts have not responded to these questions.
But it's a strong bet that the friendship survives.
"Whatever Donald may have said about Steve — regardless of how personal the comments seemed – it really was all about business," Bronson, Wynn's one-time right hand man on the East Coast, wrote. Trump, he said, "truly doesn't take anything personally."
Contact Debra J. Saunders at dsaunders@reviewjournal.com or 202-662-7391. Follow @DebraJSaunders on Twitter.