Esport wagering remains murky area for casinos
Updated July 23, 2017 - 11:44 pm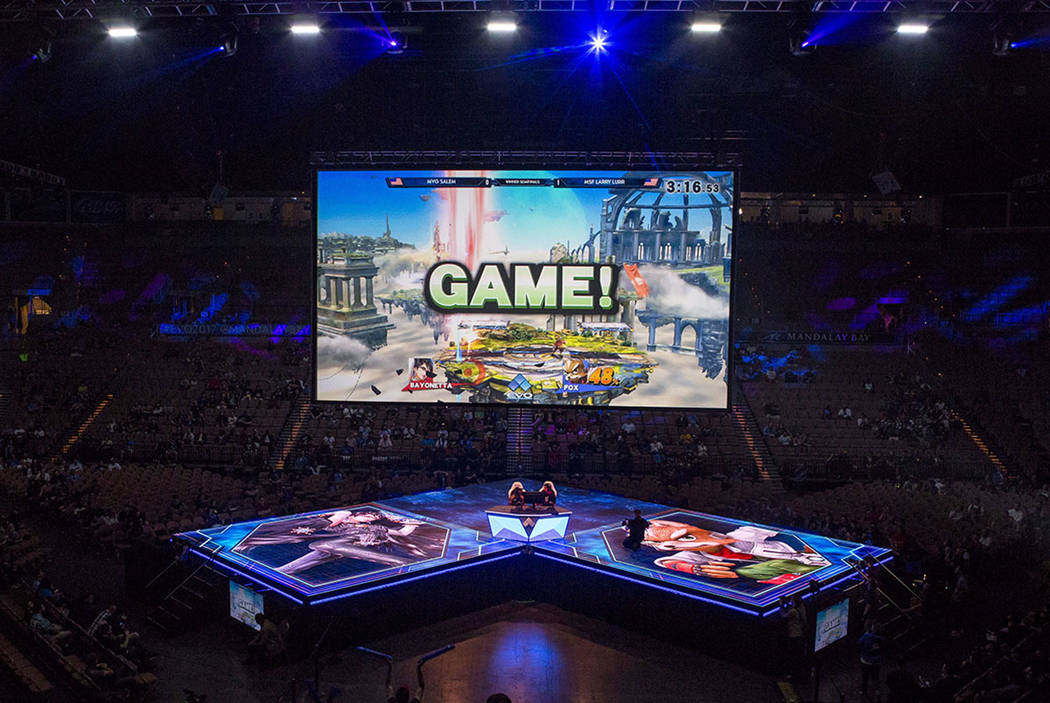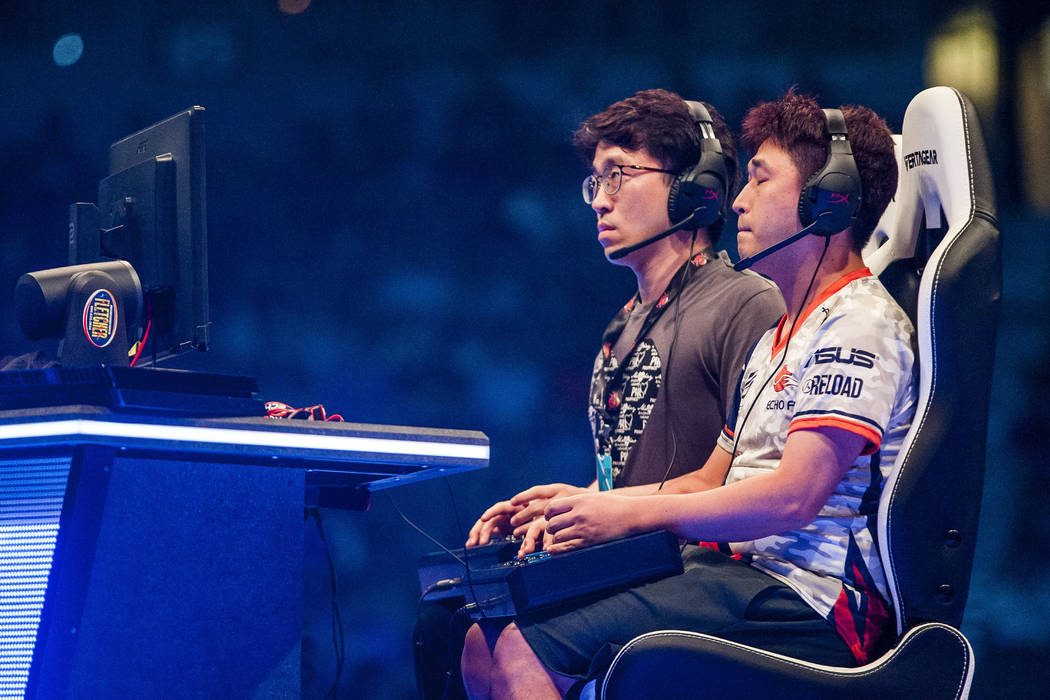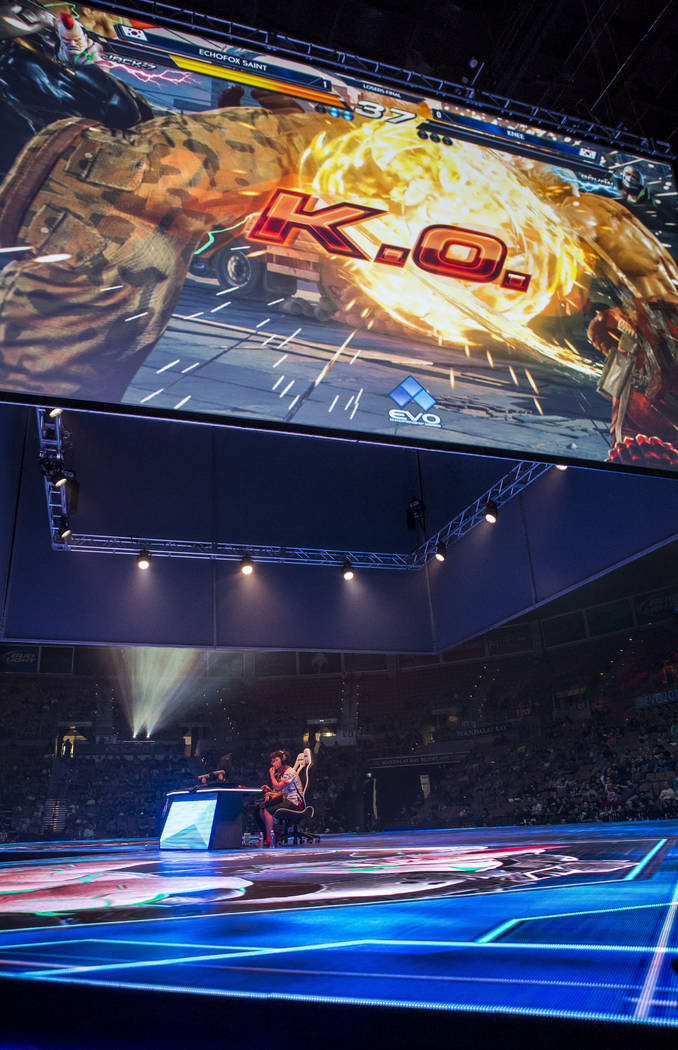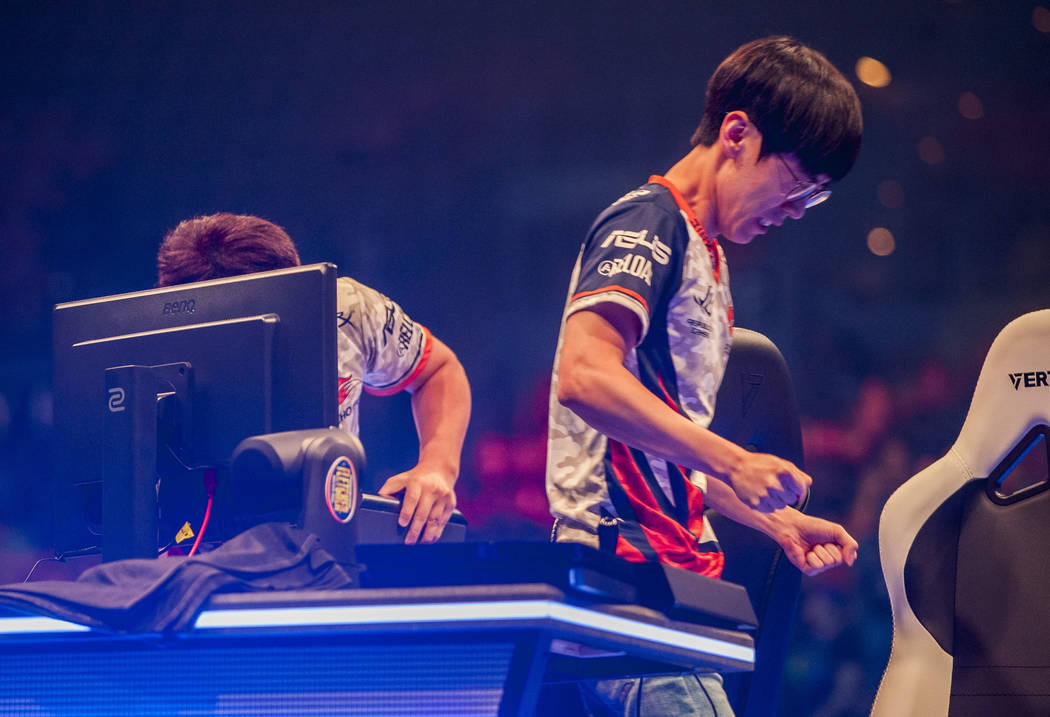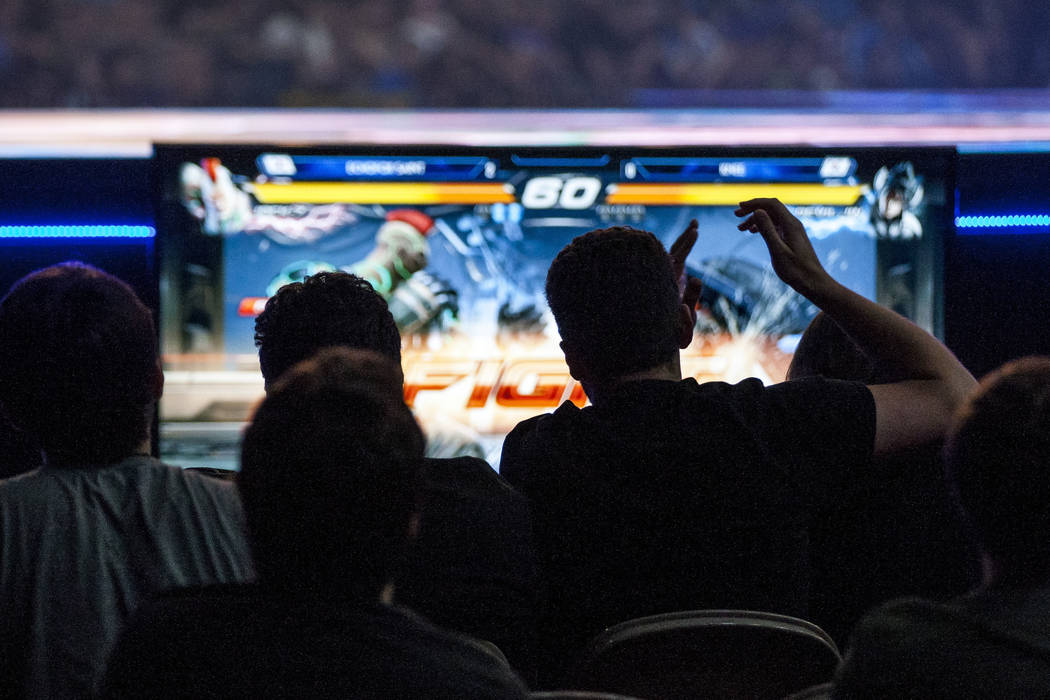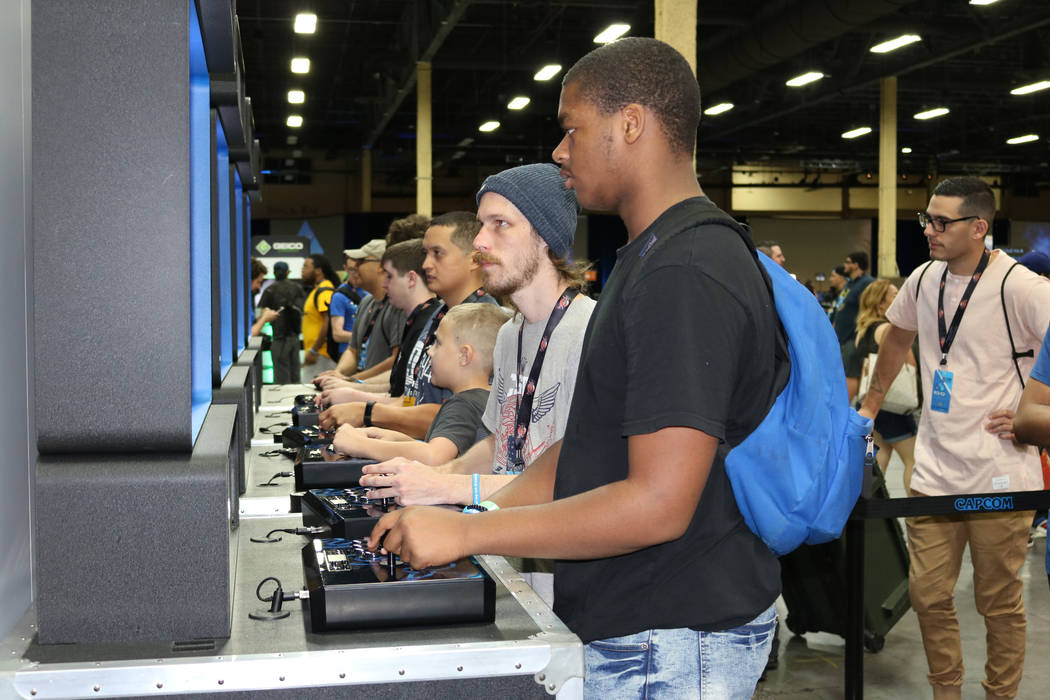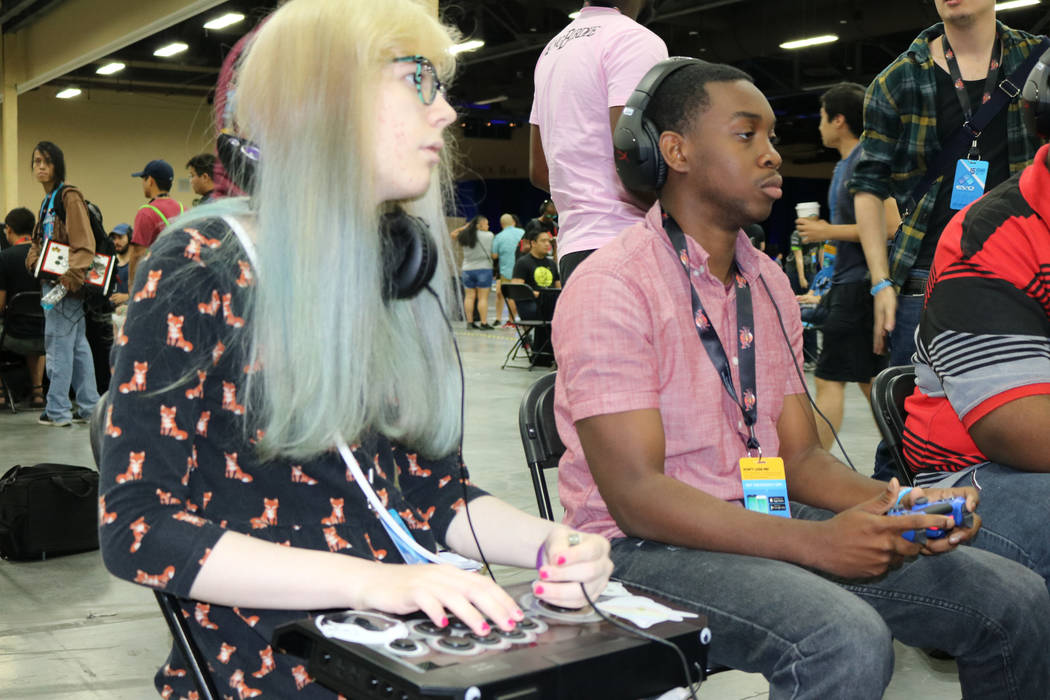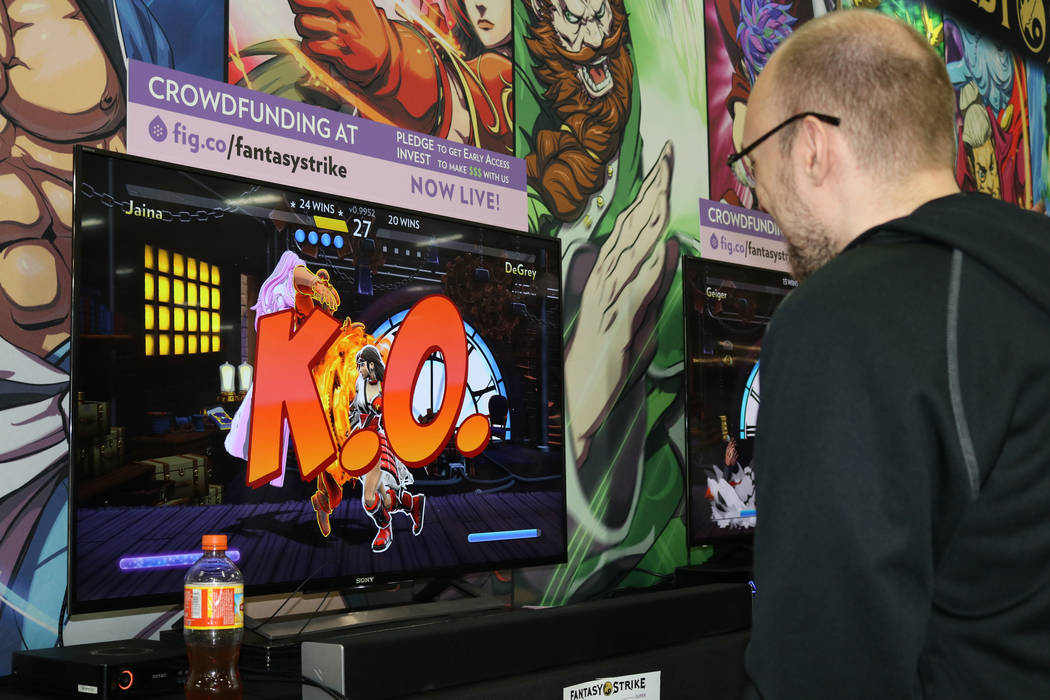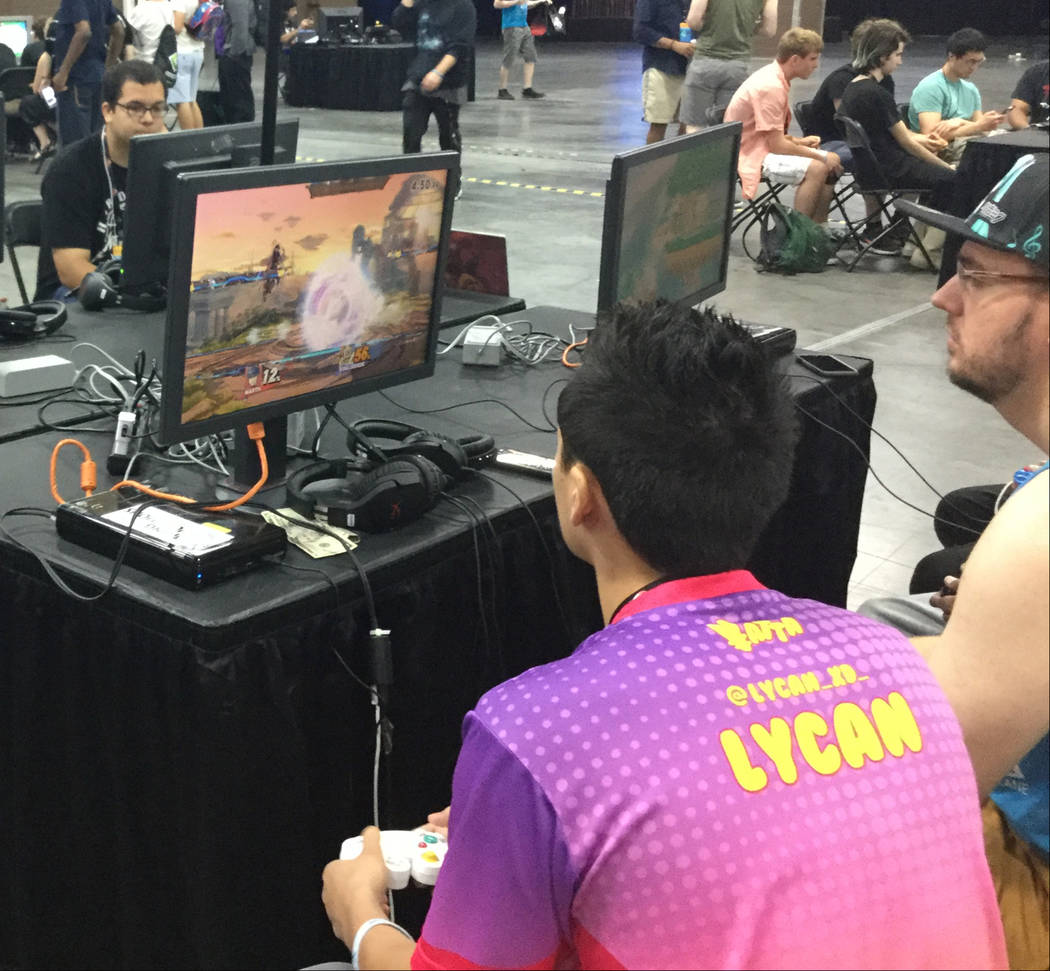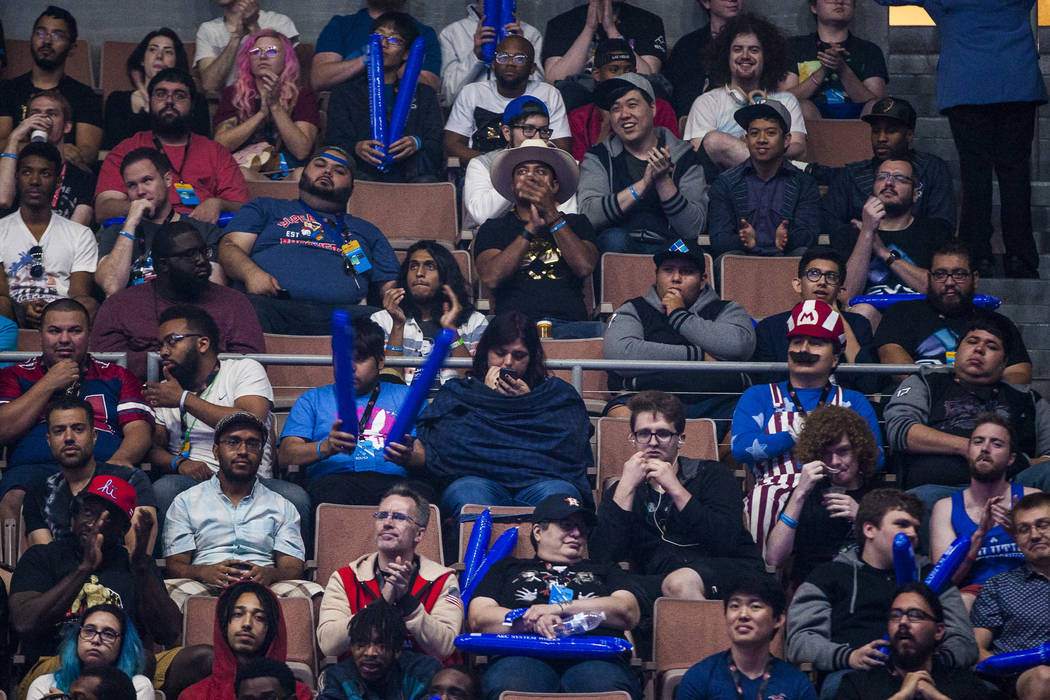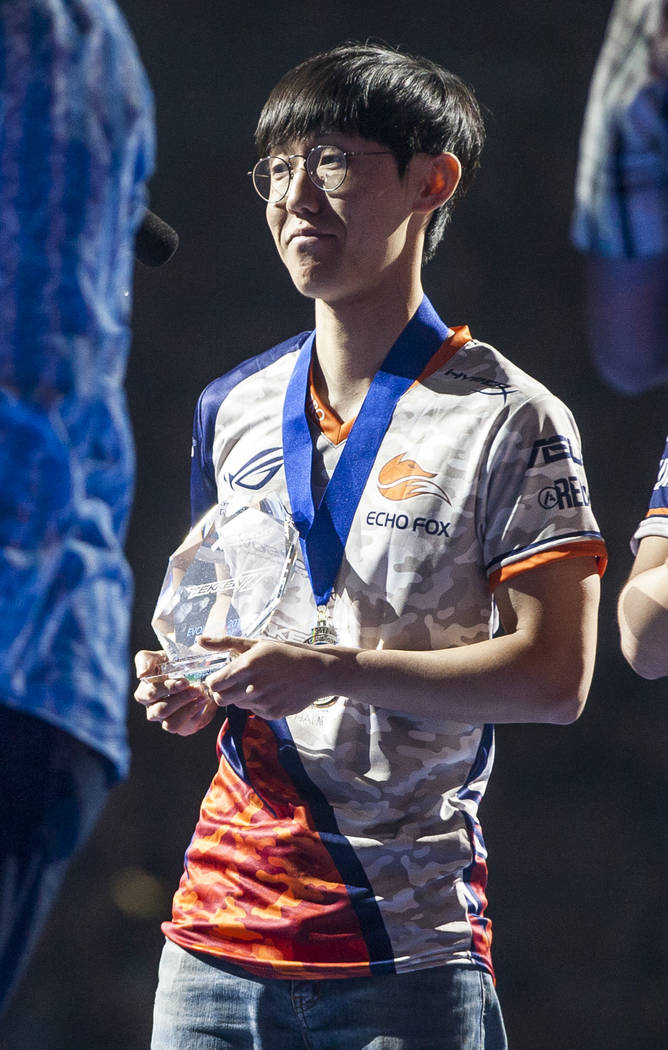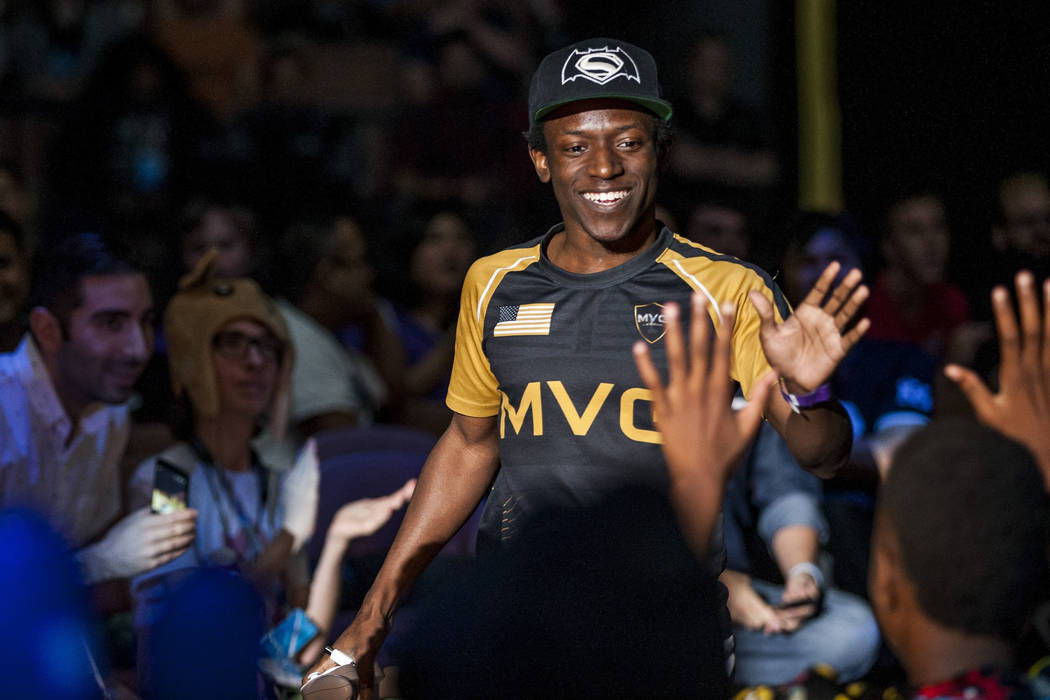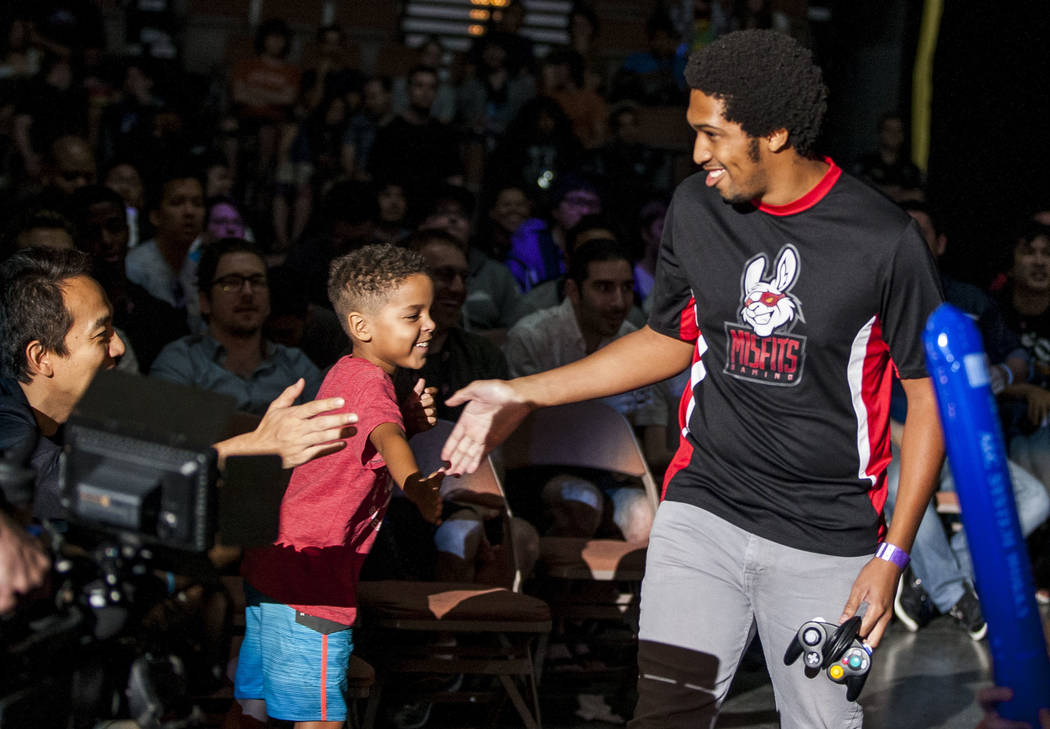 The casino industry is working to integrate gambling with esports, or competitive video gaming.
But it's already happening inside Las Vegas casinos — and has been since at least 2005.
Some casino operators, the Nevada Gaming Control Board and parents of underage esport event attendees either did not know that gambling was happening, or had only a rough idea.
"Generally speaking, it is not illegal to wager socially, unless somebody is taking a cut," said A.G. Burnett, chairman of the Control Board. "If anything inappropriate is going on, then we will certainly delve into that very deeply."
Various Las Vegas casinos have hosted an annual video gaming tournament called the Evolution Championship Series, or Evo, since 2005. Mandalay Bay hosted the three-day tournament dedicated to the fighting genre of video games July 14-16.
The fighting game community has its own unique culture in the video gaming world. That culture comes with something called money matches, which occur informally outside of tournament games.
Money matches
"People play for pride, usually, just to say, 'Let's put something on the line,'" said, Nick Navas, who refereed during the Evo tournament at Mandalay Bay. "A money match is somebody saying, 'Hey, buddy, I'll play you for 5 bucks. Whoever wins — here's your 5 bucks, here's my 5 bucks, boom.' And sometimes it gets really exciting, and people will go, 'OK, I'm going to put my money to back that guy.'"
Most money matches happen with $5, but Navas said he's seen it escalate to up to $3,000.
Technically, this sort of thing is forbidden at tournaments. But it happens anyway.
"Gambling is prohibited in and/or around the event hall. Any player that gambles on the property will be immediately ejected from the tournament, and may be banned," the tournament rules state on the event's website.
"Everyone says that," said Sam McMullen, CEO and co-founder of FiveGen, which is working with the Control Board to create standards and regulations for the esports industry. Nobody wants to alienate underage players, who are a major part of the esports audience, he said.
Bassem "Bear" Dahdouh, one of the organizers for Evo, said "staff will ensure that anything of that nature is stopped" — mostly, he said, because gambling adds "an extra amount of pressure for no reason."
Prohibited?
Jordan Aguda, a Las Vegas-based gamer, made about $35 from winning money matches within 30 minutes July 14, opening day of Evo.
Money matches are a way to test his skills by challenging a more advanced player, and possibly get a free dinner, he said.
"It's not going to pay my bills, but it's fun," Aguda said. "If somebody said, 'Hey, you want to play?' I'm putting maybe 70 percent effort in, but if there's $5 or $10 on the line, then my eyes are going to be locked on that screen."
ChezRey Richardson, a 25-year-old gamer from Austin, Texas, only participated in one money match during Evo, he said, but enjoyed watching "a whole bunch" at a Salty Suite — an informal money match party — in the evening following the first day of Evo.
"Somebody rented a hotel room, it was pretty crowded. There were probably 40, maybe 50 people there," Richardson said.
It's a way for players who didn't make it very far in the tournament to get a second chance to prove themselves by challenging those who beat them or other players to a match, Richardson said.
"Of course, some people just want to make extra money," he said, adding that's where most of the side betting happens.
Richardson said he didn't participate in any of the betting. He went to learn about which players he should keep an eye on.
"Money matches can tell you a lot, like who to look out for in the future, or who is just a really good player," he said, adding that he found out about the Salty Suite through word of mouth.
As far as he knows, nobody was getting a cut of the bets, he said.
What gambling?
Renae Bonestroo, who attended Evo with her husband and two sons from Iowa, said she had no idea that any type of gambling was taking place. She said she felt angry to learn that money matches are part of her 17-year old son's hobby.
"It's an outlet for kids to have fun," Bonestroo said. At the same time, she said she would be against formally regulating wagering at esports events.
Marine Jacque, who attended Evo with her 17-year-old son Maceu Phillips felt the same way.
"As a mom, I have concerns," Jacque said, "What do you do with the kids who are under 21?"
Karl Bennison, the chief of enforcement for the Nevada Gaming Control Board, said he was aware of some social betting taking place at Evo.
"It doesn't sound like the licensee is behind it or encouraging it, or promoting it," he said. "It sounds like it's at a social level at this point."
After learning details about money matches, Burnett said he intends to have a discussion with licensees and tournament organizers to make sure everybody is aware of what wagering may be going on, and to make sure nothing illegal is happening.
If somebody is taking a cut, the board will "certainly go after someone," he said.
The Control Board has sent cease and desist letters to "some" online operators, which take a percentage of a formalized social wagering system. Burnett declined to name the operators.
McMullen said bringing this betting activity to the attention of casinos and regulators poses an opportunity.
"Regardless of type — both social and informal — money matching and internationally formal bookmaking is happening," McMullen said. "This wagering presents a huge opportunity for Nevada if we can get our arms around how to make it technologically viable and standardized to be available to a public that clearly wants us to create a way for it to be legal and possible."
Various casinos have hosted Evo since 2005, including Green Valley Ranch Resort, Red Rock Resort, Caesars Palace and Paris Las Vegas. It is unclear whether casino operators were aware of widespread social wagering during Evo because various casino spokesmen did not respond to a request for comment.
MGM Resorts International spokeswoman Mary Hynes did not address whether the company was aware of money matches, but said, "We typically don't monitor the social interactions of our guests."
Murky waters
Although social betting is legal, there is reason for casino operators to have some qualms.
"Broadly, when money is being exchanged on a casino floor in the context of gambling of any sort and the casino isn't involved, that's a potential liability for the licensee," said Chris Grove, co-director of the Nevada Esports Alliance, which was formed in February in hopes of making Nevada the esports industry hub.
"From a casino perspective, I don't know if they ever thought about it. … Everything that contextualizes Evo for a casino is basically how they contextualize any event … and usually those don't have a ton of side-betting involved," Grove said. "From a parental perspective, it's always hard to believe what your kids are actually up to."
Momentum is building to create standards and regulations to make esports betting as readily available as other sports betting.
"We are working on meeting the demand of the gamers in terms of wagering in the sports books at the casinos," Burnett said.
Contact Nicole Raz at nraz@reviewjournal.com or 702-380-4512. Follow @JournalistNikki on Twitter.
The setup of Evo at Mandalay Bay
Imagine a space filled with exhibitors selling merchandise, like anime-oriented artwork or plush toys that look like characters in a video game.
Next to the exhibitors are designated areas for gamers to try new games or play their favorite games.
People walk around carrying their own controllers to plug in to whatever video game they so choose.
There are areas to watch two gamers play each other on big screens. A cut out in the corner shows video of the the gamers' heads and torsos as they play.
Referees oversee pools of players competing in qualifying rounds. The rounds ultimately lead to the big event: the best fighting the best.
Related
Las Vegas may be 'something special' for esports industry
Las Vegas Strip to get esports arena with Luxor club overhaul
Nevada officials seek to pursue esports businesses
Esports arena debuts on Fremont Street Experience in Las Vegas
Nevada video-game industry growing, report says
New alliance aims to make Nevada esports hub
E-sports on track to become $1B industry