Las Vegas may be 'something special' for esports industry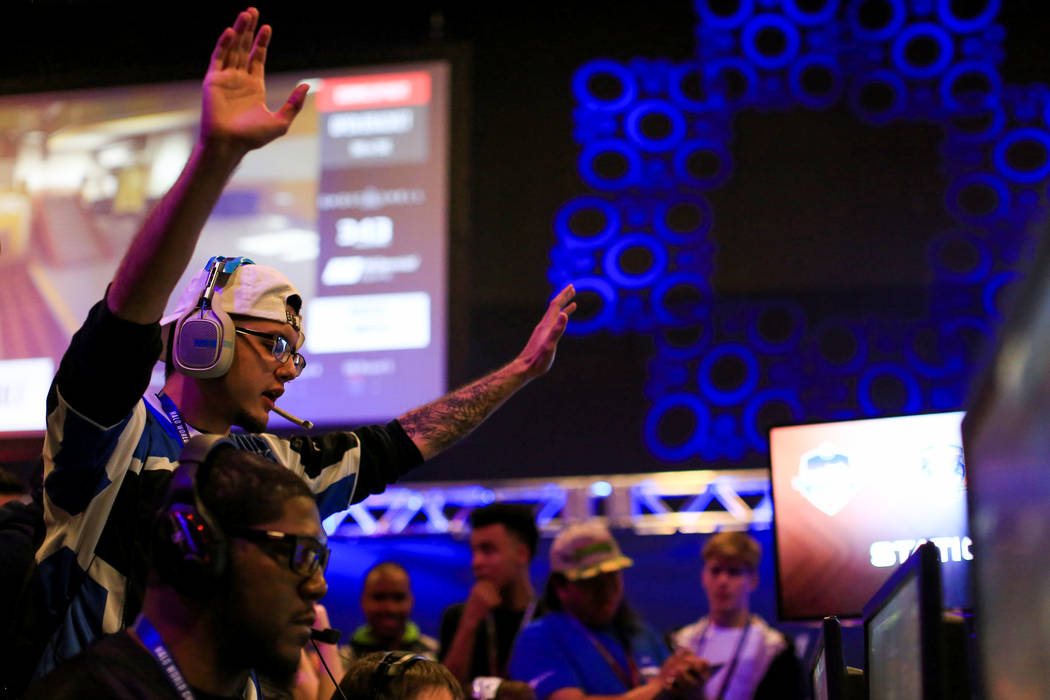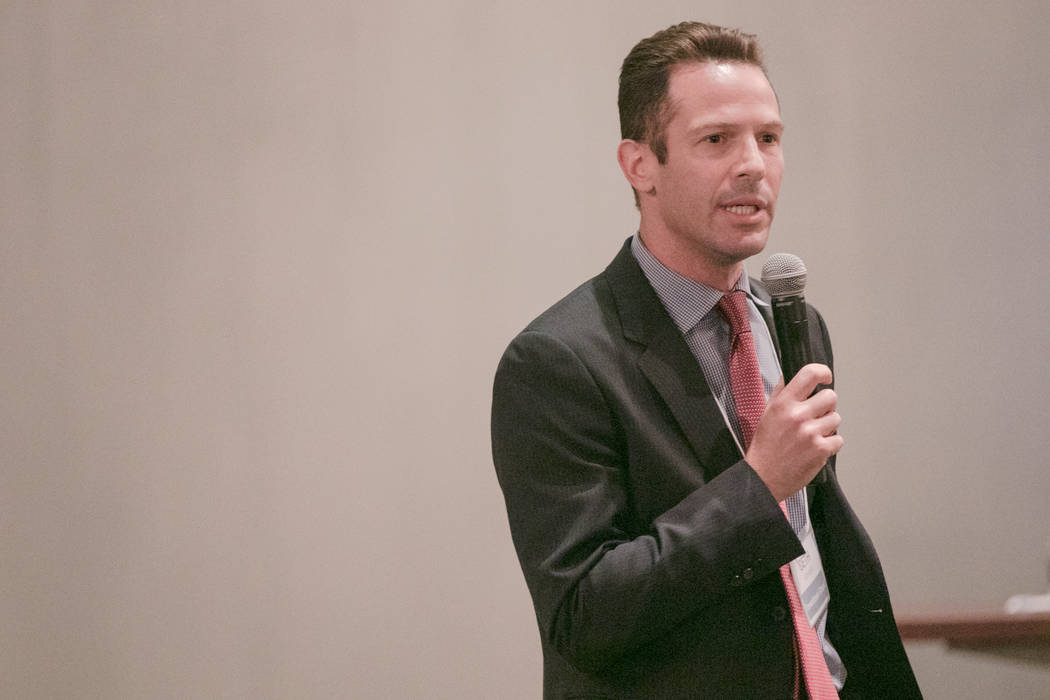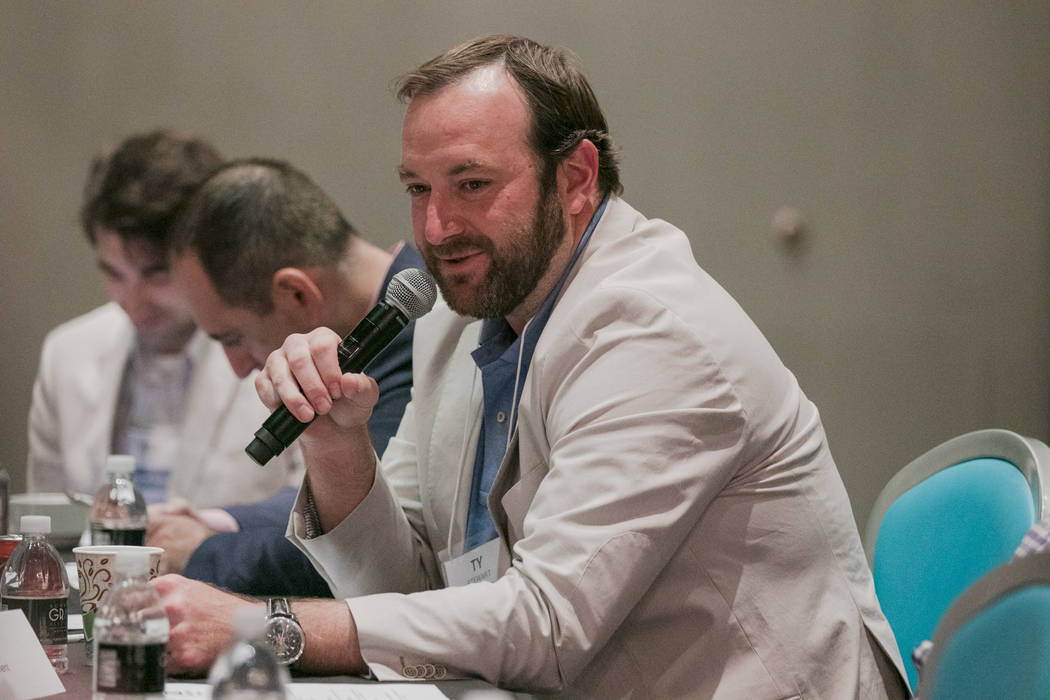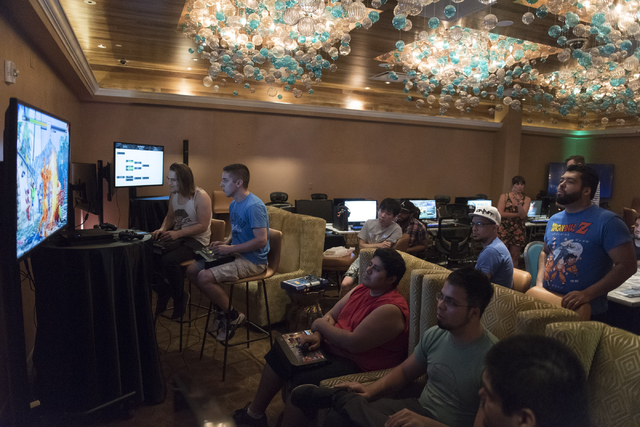 It's an industry that does not yet completely exist but is expected to generate millions of dollars.
"Las Vegas is going to be something special for esports," said Carson Knuth, co-founder of LEET, a startup that has been operating esports tournaments at the Downtown Grand since January 2016. "We're all just finding where we fit into that ecosystem."
The emerging global esports industry generated $352 million in revenue in 2015 and is slated to generate $1.1 billion in 2019, according to a 2016 report by Newzoo, a provider of market intelligence covering the global games, esports and mobile markets.
Knuth was one of about 30 people representing a variety of possible esports industry stakeholders, including Caesars Entertainment Corp., the Las Vegas Convention and Visitors Authority and the Nevada Film Office, who attended the first meeting of its kind the evening of June 27, hosted by the Nevada Esports Alliance.
The alliance is a nonprofit organization that plans to position the state as the center for esports, which is the convergence of video gaming and the casino industry. That convergence will ultimately look like esports tournaments taking place inside casinos, with casino operators providing fans with ways to place legal in-game bets.
The vision
Tournaments would be specifically targeted to the audience of the video game featured at the tournament, as different games have very different audiences with different preferences.
"I like watching the best players play and so forth, but there has to be more than just watching the event for some of these gamers," said Las Vegas-based Johnathan Wendel, who is perhaps better known as FATAL1TY. Wendel is the world's first prominent and accomplished professional video gamer. He has won about $450,000 in cash and prizes from professional competitions.
Wendel said tournaments should have an area for gamers to play, meet people, learn about and play new games in addition to having areas for gamers to watch matches.
Casino operators will have to learn their audience inside and out, providing food and retail options that esports audiences enjoy. A 2017 Newzoo report projected esports fans to spend about $63.7 million on merchandise and tickets this year.
"The esports fan base and community believes a lot in authenticity and anything that they deem inauthentic is almost immediately rejected," Frank Villarreal, the founder of Las Vegas-based esports organization Rogue, told the Nevada Esports Alliance attendees. "That's the difference between no one and everyone showing up to an event."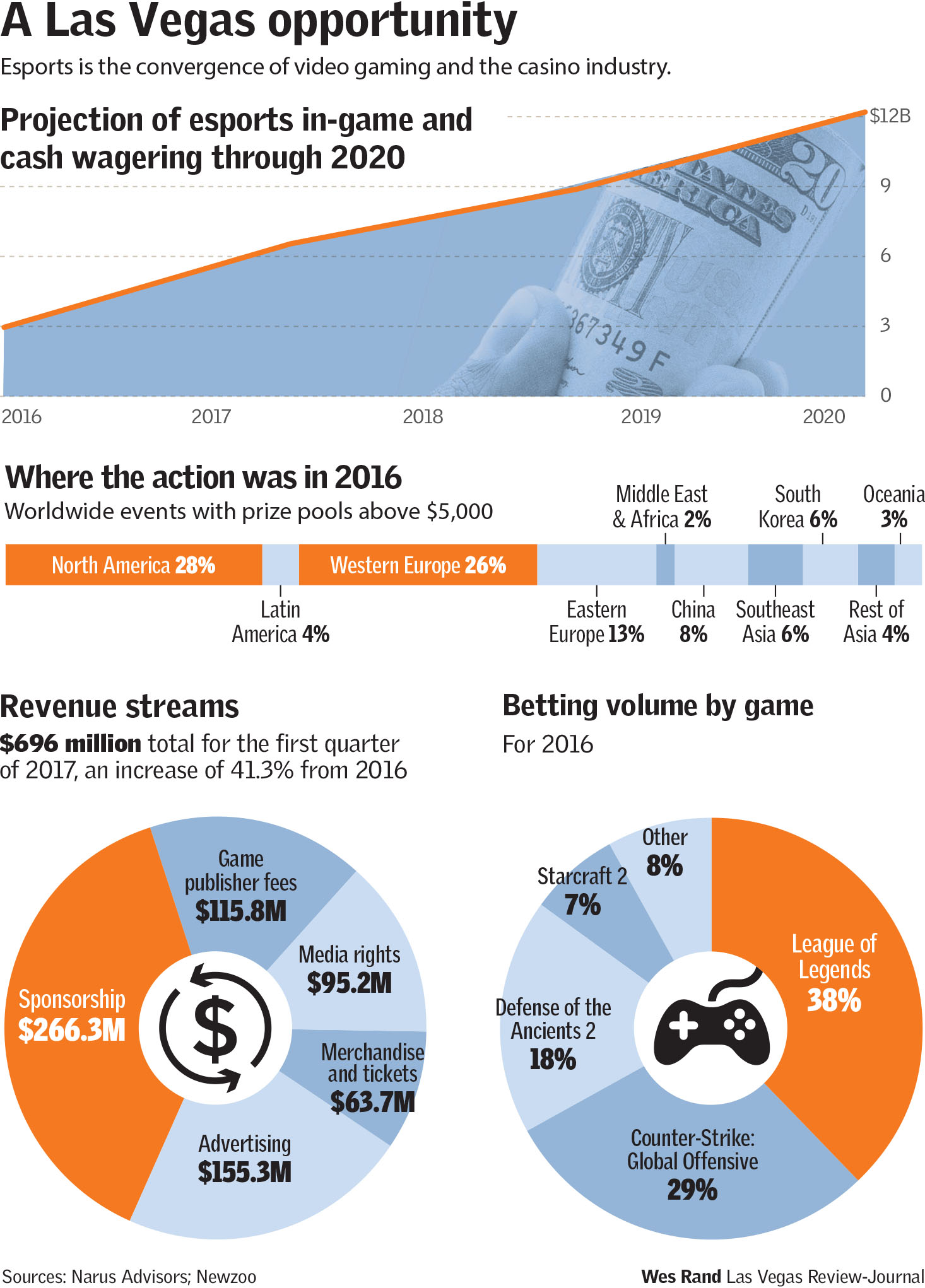 Gambling: Problem and solution
One of the most complicated aspects of the vision, both from a regulatory and technical standpoint, is regulating in-game wagering. There is already a robust esports in-game betting market, but it's illegal.
A 2016 report by Narus Advisors and Eilers & Krejcik estimated the total number of esports gambling wagers to be valued at $3 billion in 2017, growing to $12.9 billion in 2020.
"This is the market for it," said Jennifer Roberts, another alliance founder as well as associate director of UNLV's International Center for Gaming Regulation. "If we could get regulation and facilitation, creating the convergence between wagering and esports, that right there would be huge."
Regulating that market entails working with regulators including the Nevada Gaming Commission, possibly game publishers and a host of people on the technical side to ensure the integrity of the sport, both on the side of the player and the casino operator.
"The real issue we're having right now is most publishers don't want their game to be considered a gambling game," said Robby Sirfus, esports community director and event organizer with FiveGen.
FiveGen and Chicago-based Vault Innovation are developing an esports identity authenticator, which will securely link a gamer's real world identity to their virtual identity, which will help industry regulators (which have yet to be developed) police cheating and enforce standards (which also have yet to be developed).
Ian Smith, based in the United Kingdom, is working to help the industry develop said standards as commissioner of the Esports Integrity Coalition.
A.G. Burnett, chairman of the Gaming Control Board, signed a memorandum of understanding with Smith in February.
If those in the industry don't develop their own regulations, outsiders will force likely unwanted regulations on them, Smith said.
Timing
The timing is right for Nevada's esports industry to cobble itself together, Villarreal said.
Legal recreational marijuana sales will likely be a draw for esports fans, he said.
Event organizers will also likely benefit from California's high state individual income tax rate at 13.3 percent, which applies to esports prize money, compared with Nevada's zero state income tax.
Villarreal moved to Las Vegas from California last year specifically because he saw the potential for Las Vegas' esports industry.
While on a business trip to Las Vegas 18 months ago he was heavily courted by people wanting to learn more about how to get into esports.
"Even if I wasn't being courted, the fact that so many people were interested and had so many resources at their disposal made it really interesting to me," Villarreal said. "In the next five years we're going to see esports become much more mainstream," Villarreal said.
"If Vegas positions itself now as the hub for esports in North America, it will reap the rewards of all of those live events, medium broadcasting rights and television programming."
Contact Nicole Raz at nraz@reviewjournal.com or 702-380-4512. Follow @JournalistNikki on Twitter.
Related
Las Vegas Strip to get esports arena with Luxor club overhaul
Nevada officials seek to pursue esports businesses
Esports arena debuts on Fremont Street Experience in Las Vegas
Nevada video-game industry growing, report says
New alliance aims to make Nevada esports hub
E-sports on track to become $1B industry