Lucky Dragon developers want to sell via bankruptcy court
Updated May 8, 2018 - 10:04 pm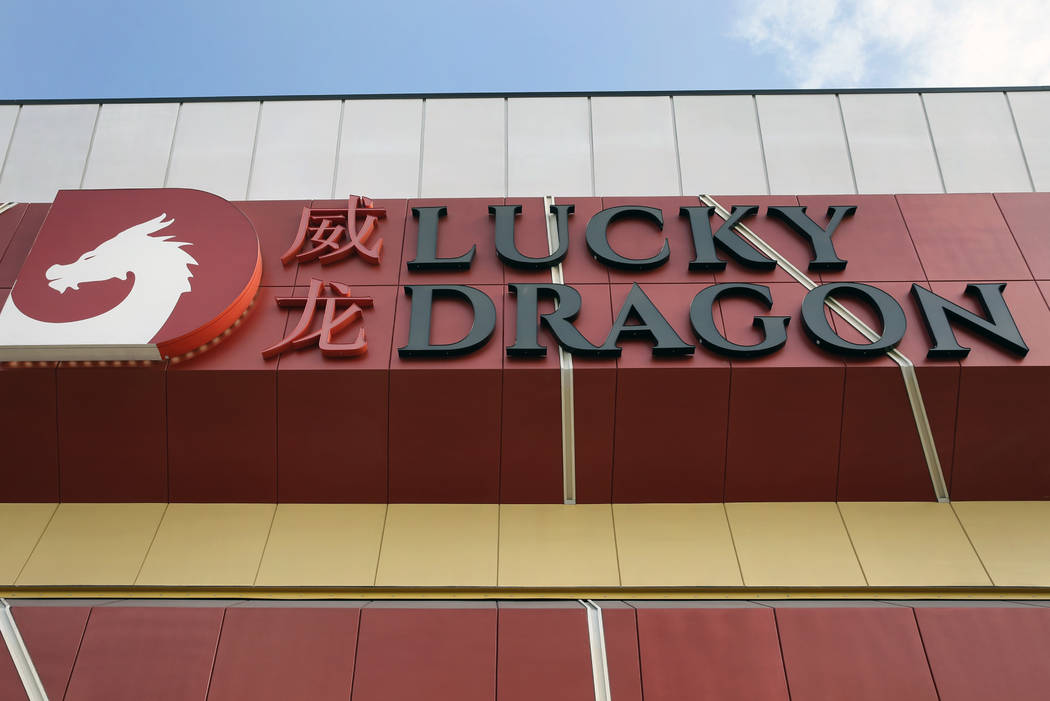 How much is the Lucky Dragon worth? That depends on whom you ask.
According to the developers, the bankrupt resort is worth $143 million. But according to their lender, it's worth less than half that and isn't earning enough revenue to cover its operating costs or its loans.
The Lucky Dragon, 300 W. Sahara Ave., was the first hotel-casino built from the ground up in Las Vegas since the recession and had a brutal start, marked by layoffs, foreclosure proceedings and the temporary closure of its casino and restaurants. The developers want to sell it through bankruptcy court, and prospective buyers have shown interest, but questions remain.
Among them: Would someone buy the Lucky Dragon? And if it sells, would the developers fetch enough money to pay their creditors and investors?
Lucky Dragon developer Andrew Fonfa said in a phone interview Monday that there is "a lot of interest in the property at this time" from prospective buyers domestically and internationally.
A few people have even contacted a Las Vegas Review-Journal reporter to say they are interested in the boutique Chinese-themed hotel.
Asked why lender Snow Covered Capital's obtained appraisal of $60 million was so much lower than his, Fonfa said: "It doesn't take a genius to figure that out."
He declined to elaborate.
'Consider abandoning the property'
Snow, a company linked to San Francisco real estate investor Enrique Landa, was owed almost $50 million when the off-Strip hotel-casino went bankrupt in February.
As of March, its numerous other creditors included internet provider CenturyLink, slot machine maker International Game Technology, accounting firm Ernst &Young and Clark County, for unpaid taxes, court records show.
"Our goal is to be paid for our services," CenturyLink spokesman Mark Molzen said in a statement. "We have no further comment regarding the Lucky Dragon hotel's bankruptcy."
Ernst &Young did not respond to requests for comment, and IGT spokeswoman Angela Wiczek said its business transactions with customers are confidential.
As of May 1, the Lucky Dragon owed Clark County $308,103 in property taxes, county spokesman Dan Kulin said.
Snow Covered Capital said in an April 30 court filing that the developers "have been offering their assets to the market" for about a year but apparently are unable "to find a viable purchaser of the property." As a result, they should "consider abandoning the property" instead of potentially racking up more costs on "a failed sale process."
Snow attorneys Bob Olson and Nathan Kanute, of law firm Snell &Wilmer, did not respond to requests for comment.
Meanwhile, 179 investors each put $550,000 into the Lucky Dragon through the federal EB-5 visa program, which offers the possibility of U.S. residency to foreign investors, according to court records.
Money on the line
Bid procedures for the resort are scheduled to be considered at a court hearing May 14. Fonfa's group said in court papers last month that the "thoughtful auction" would protect Snow's claims, give other creditors "an opportunity to recover" theirs and give the EB-5 investors an opportunity "to preserve their investments, to the extent each are possible."
Attorney Ryan Works of law firm McDonald Carano, which represents 118 of the EB-5 investors, said Monday that he'd rather see a new investor pump money into the resort, as opposed to someone buying it outright, for fear that a sale could wipe out his clients' ownership stakes.
He also said the EB-5 investors collectively spent the most on the project "by far," and that none has received permanent residency.
The Lucky Dragon, with a nine-story hotel and a 27,500-square-foot casino in separate buildings, opened in November 2016.
But it struggled to draw big crowds, management shed staff, and Fonfa pushed the resort into Chapter 11 bankruptcy protection Feb. 16, just days before a rescheduled foreclosure auction. The hotel building is open, but the casino is still closed.
Contact Eli Segall at esegall@reviewjournal.com or 702-383-0342. Follow @eli_segall on Twitter.