Lucky Dragon now in Chapter 11 bankruptcy
Updated February 19, 2018 - 8:25 pm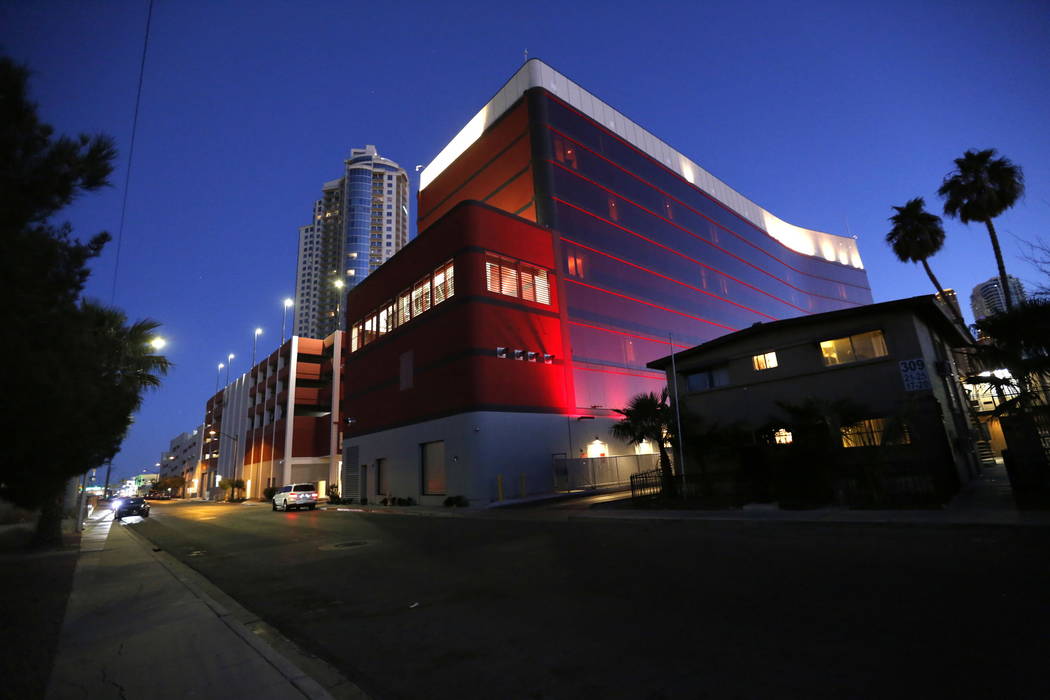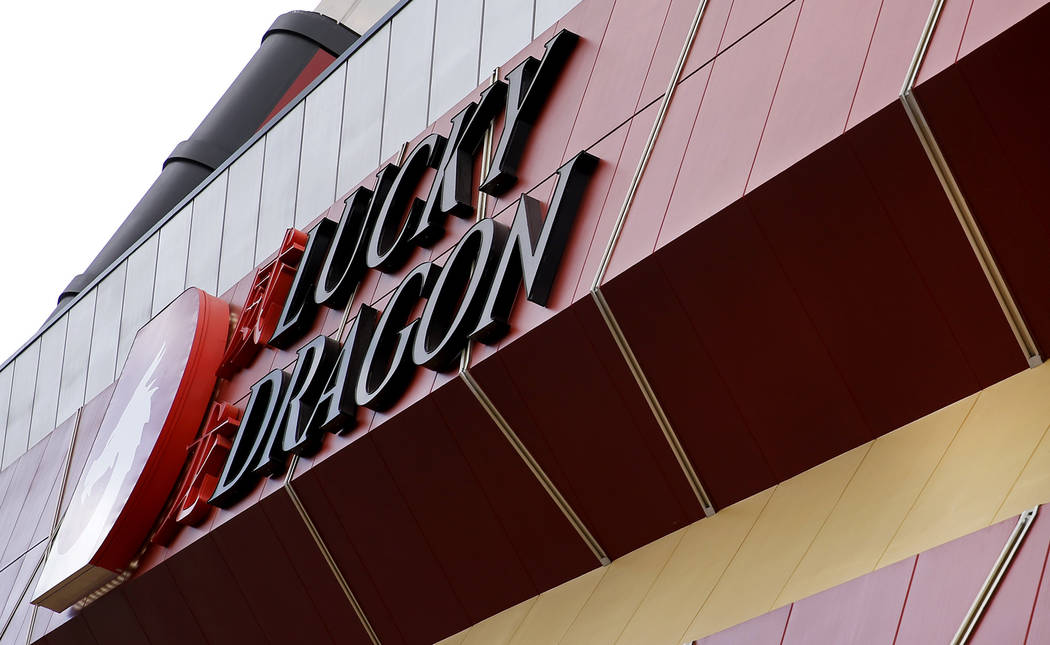 Less than a year-and-a-half after it opened, the Lucky Dragon is in bankruptcy.
Lucky Dragon developer Andrew Fonfa pushed the off-Strip, Chinese-themed resort into Chapter 11 protection Friday, less than a week before the property's scheduled foreclosure auction this Thursday, court records show.
The resort employs 98 people and filed for bankruptcy "to preserve jobs, pay its creditors and provide certainty to the market," according to court papers.
Management expects to run a "quick" but "thoughtful" auction and believes that a sale through bankruptcy court "is the best opportunity … to preserve and maximize" its value.
Lucky Dragon was the first resort built from the ground up in Las Vegas since the recession, and its bankruptcy is the latest of several problems that overall amount to a brutal start.
The boutique hotel has shed staff and struggled to draw big crowds, and its lead building contractor claimed that it was owed millions of dollars for unpaid work. It also temporarily closed its casino and restaurants last month and faced foreclosure after a $90 million loan went into default.
Fonfa, founder of ASF Realty and Investments, could not be reached for comment Monday.
There typically is no disruption in day-to-day operations when a Las Vegas casino goes bankrupt, though sometimes management may look to reduce hours or close some amenities, Union Gaming analyst John DeCree said.
DeCree said Lucky Dragon "caters to only one customer segment," making it difficult to generate enough gambling revenue to cover its costs. As he sees it, a successful buyer "could try to broaden" its target market.
Working 'diligently'
Lucky Dragon's bankruptcy lawyer, Samuel Schwartz, said in an email to the Las Vegas Review-Journal that the resort "is working actively with its investment bankers and attorneys to refinance or restructure its debt."
He said Lucky Dragon and lender Snow Covered Capital, an obscure company linked to San Francisco real estate investor Enrique Landa of Associate Capital, are striving "diligently to achieve a solution to best protect" the assets and investors.
Snow issued the $90 million loan, Clark County records show. According to bankruptcy court filings, Snow doled out "an initial" $30 million construction loan and a $15 million revolving loan.
Schwartz said that Snow recently agreed to a two-week extension of the foreclosure sale to let negotiations continue.
"Presently, we do not anticipate the bankruptcy filing will affect operations, as the hotel is still open and operating," Schwartz said.
Landa did not immediately return a call Monday seeking comment.
Bob Olson, Snow's lawyer in the case, said he does not "have authority to comment."
According to bankruptcy papers, Lucky Dragon was appraised at $143 million last fall, and about 179 people invested $500,000 each, or $89.5 million total, in the project through the federal EB-5 visa program.
Foreigners can obtain U.S. residency through the EB-5 program if they put at least a half-million dollars into a business venture and the funding creates at least 10 full-time jobs.
Early stumbles
Lucky Dragon, at 300 W. Sahara Ave., just west of Las Vegas Boulevard, consists of a nine-story hotel and a 27,500-square-foot casino in separate buildings. It debuted in November 2016. The 2.5-acre resort was designed to cater primarily to Asian-American and Asian immigrant customers.
Just a few months after opening, the resort closed a restaurant and axed about a hundred workers to save costs, the Review-Journal reported.
Chinese gamblers playing at other casinos indicated last year to the RJ that the problem was not Lucky Dragon's food and entertainment offerings but its comparatively stingy gaming and comp policy.
The hotel initially was scheduled for a Feb. 6 foreclosure auction, but that morning, the auctioneer announced that it had been postponed to Feb. 22.
Derek Stevens, owner of the D Las Vegas and the Golden Gate, was in the crowd on Feb. 6. He told the RJ that the Lucky Dragon is "very nice" but sits "in a pretty tough location" with little pedestrian traffic.
The Chapter 11 case was filed in U.S. Bankruptcy Court in Las Vegas by Lucky Dragon Hotel &Casino LLC, the resort's operating entity. Its real estate is owned through Lucky Dragon LP.
Contact Eli Segall at esegall@reviewjournal.com or 702-383-0342. Follow @eli_segall on Twitter.