Texas Station is now mounds of rubble
Updated February 23, 2023 - 7:15 pm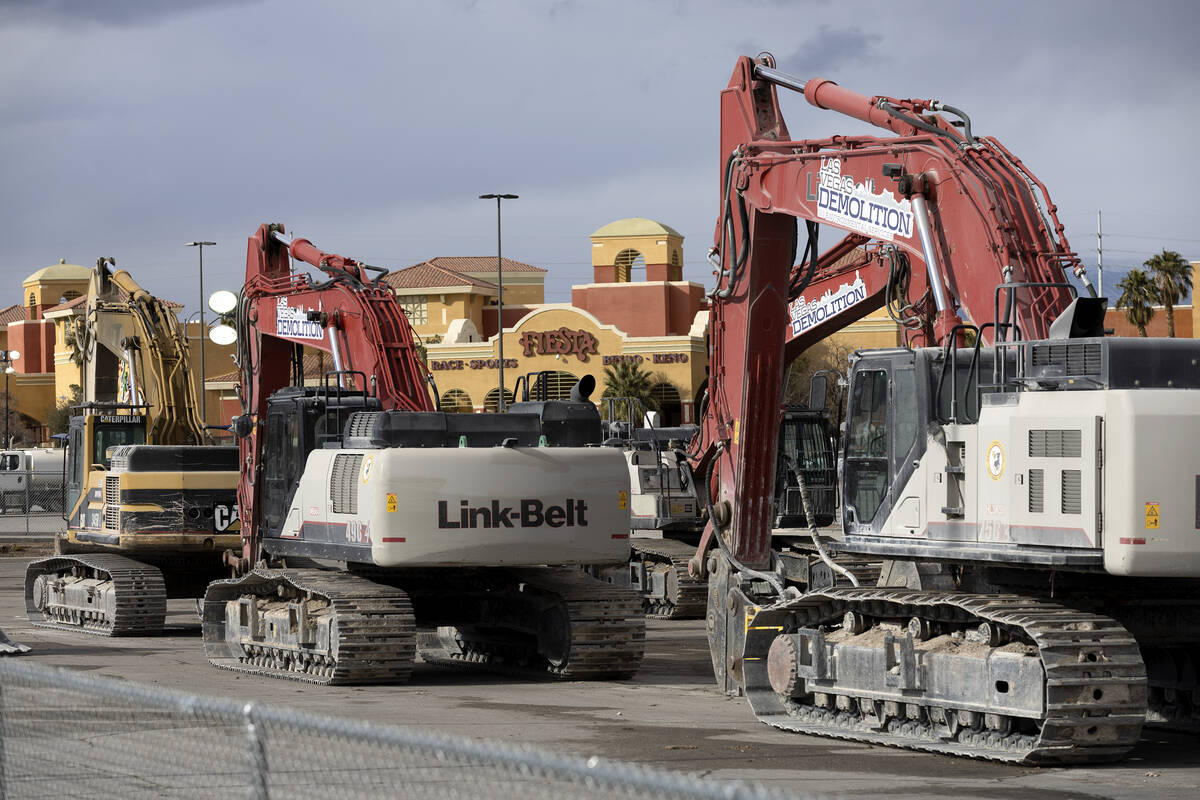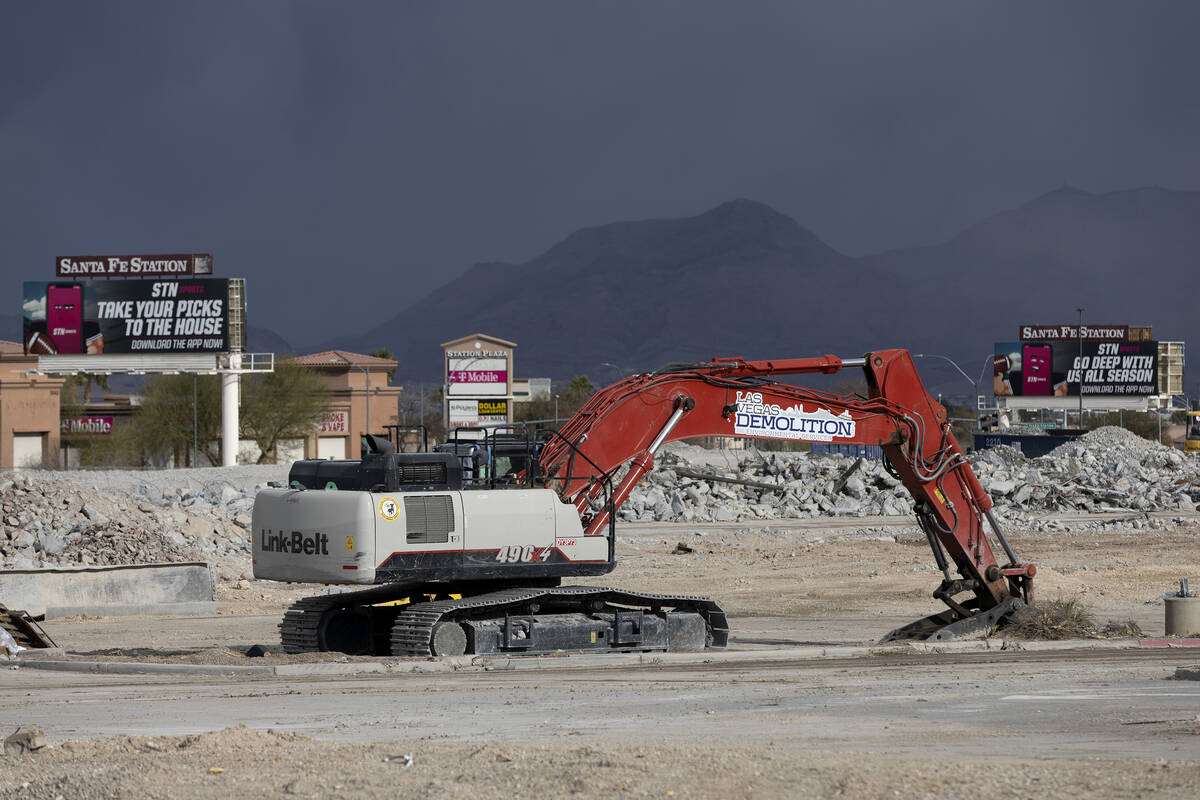 Texas Station is reduced to rubble.
Work crews demolished the North Las Vegas hotel-casino, leaving mounds of debris on the nearly 50-acre site. As seen Wednesday, the buildings and other structures that comprised the Station Casinos-owned property are gone, including the decorative wooden oil derrick that stood out front.
Station began demolishing the 1990s-era gambling outpost in September, following parent company Red Rock Resorts' announcement last summer that it would tear down Texas Station, Fiesta Rancho and Fiesta Henderson and sell the sites.
All three had been closed since the onset of the pandemic in March 2020.
Company spokesman Michael Britt confirmed Wednesday that Texas Station was torn down but noted work is ongoing at the property along Rancho Drive at Lake Mead Boulevard.
Demolition work at neighboring Fiesta Rancho is expected to start soon, Britt said. The company has stated the ice rink attached to Fiesta will remain standing.
All told, the demolitions are part of a broader push by Station to overhaul its presence in the region.
The locals-focused casino chain has extensive land holdings in Southern Nevada and wants to double its portfolio by 2030. It is building a new resort in the valley, with plans for more, and is selling some properties, letting it raise cash as it develops a pipeline of construction projects.
Underscoring the shakeup, Station ended 2022 with a flurry of real estate activity.
In late November, it sold 21 acres of excess land next to its under-construction Durango resort, in the southwest valley, for nearly $24 million to an apartment developer. Station then purchased 67 acres of land in North Las Vegas for $55 million in December, after it secured approvals for a 600-room project there.
The Henderson City Council in December also approved the city's purchase of the 35-acre former Fiesta Henderson site for $32 million, with plans to build a recreational sports complex.
Station demolished the hotel-casino last year but kept the parking garage standing, at city officials' request.
Also in December, Station sold around 56.6 acres at Las Vegas Boulevard and Cactus Avenue, several miles south of the Strip, for more than $60 million to hospital chain HCA Healthcare.
The land, which Station owned for years, is across from a roughly 126-acre spread the casino operator purchased last summer for more than $170 million.
Contact Eli Segall at esegall@reviewjournal.com or 702-383-0342. Follow @eli_segall on Twitter.