Creativity helping bring companies to Nevada, officials say
September 13, 2017 - 4:44 pm
Updated September 13, 2017 - 10:48 pm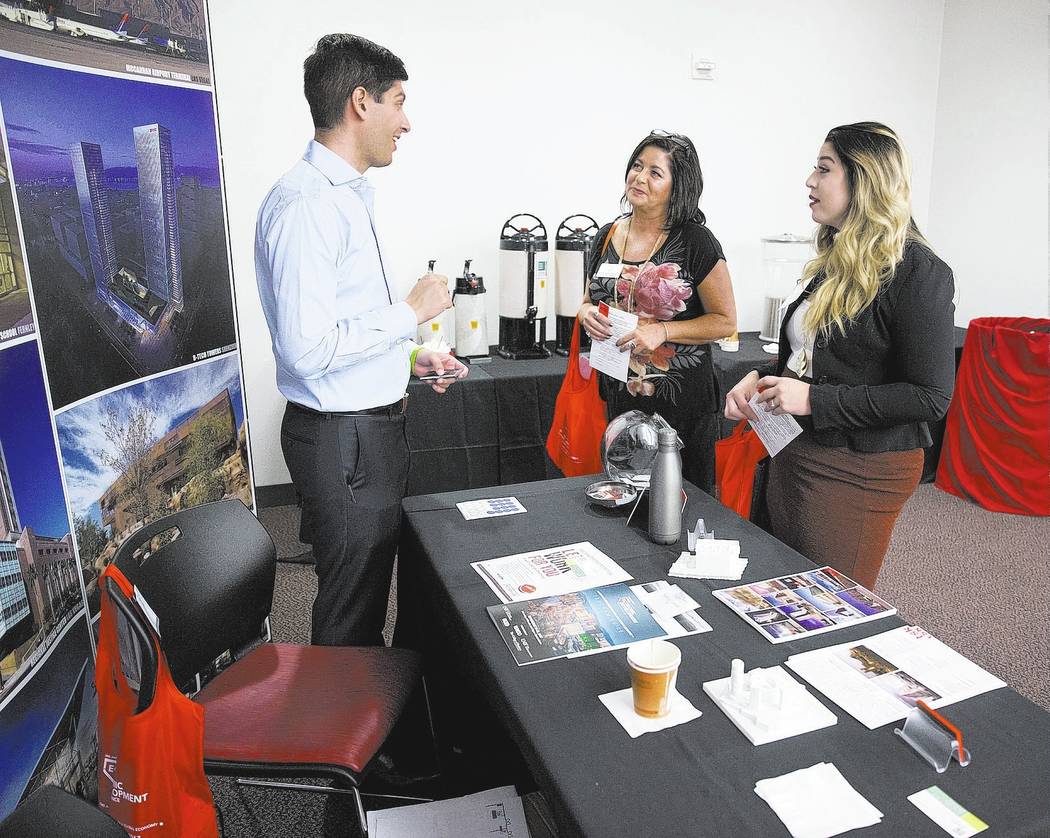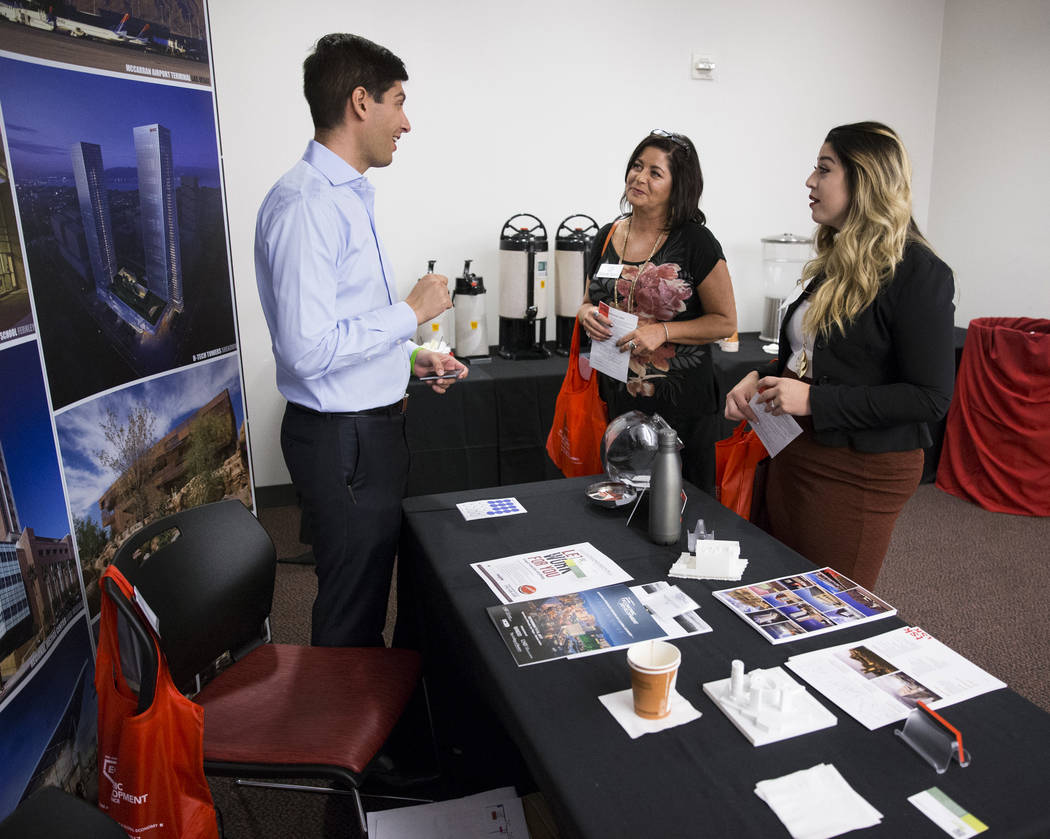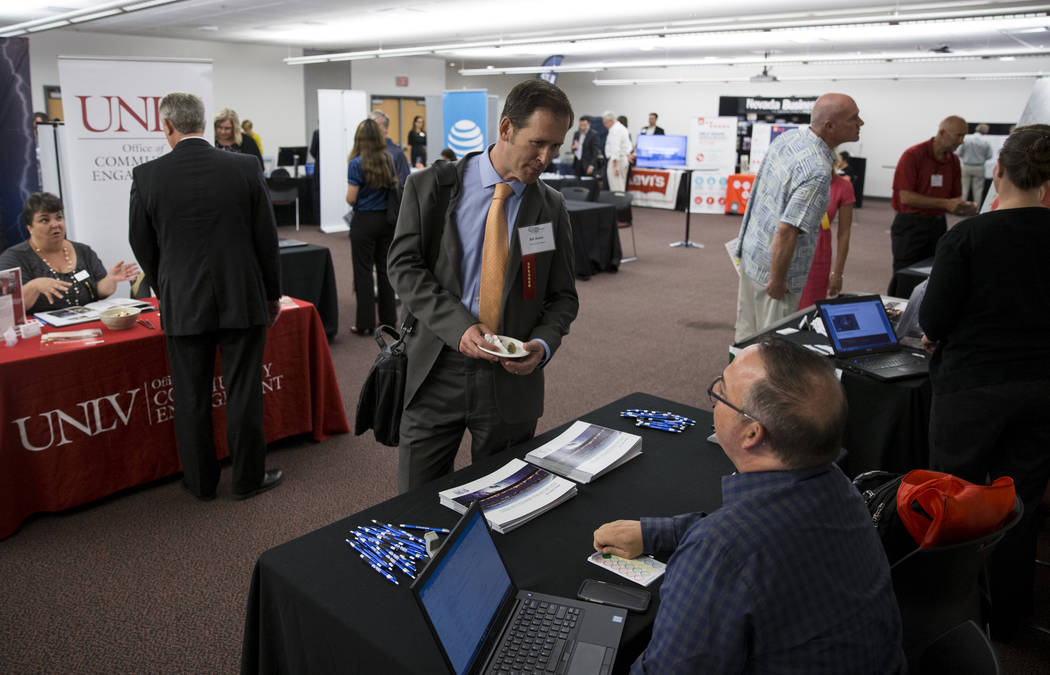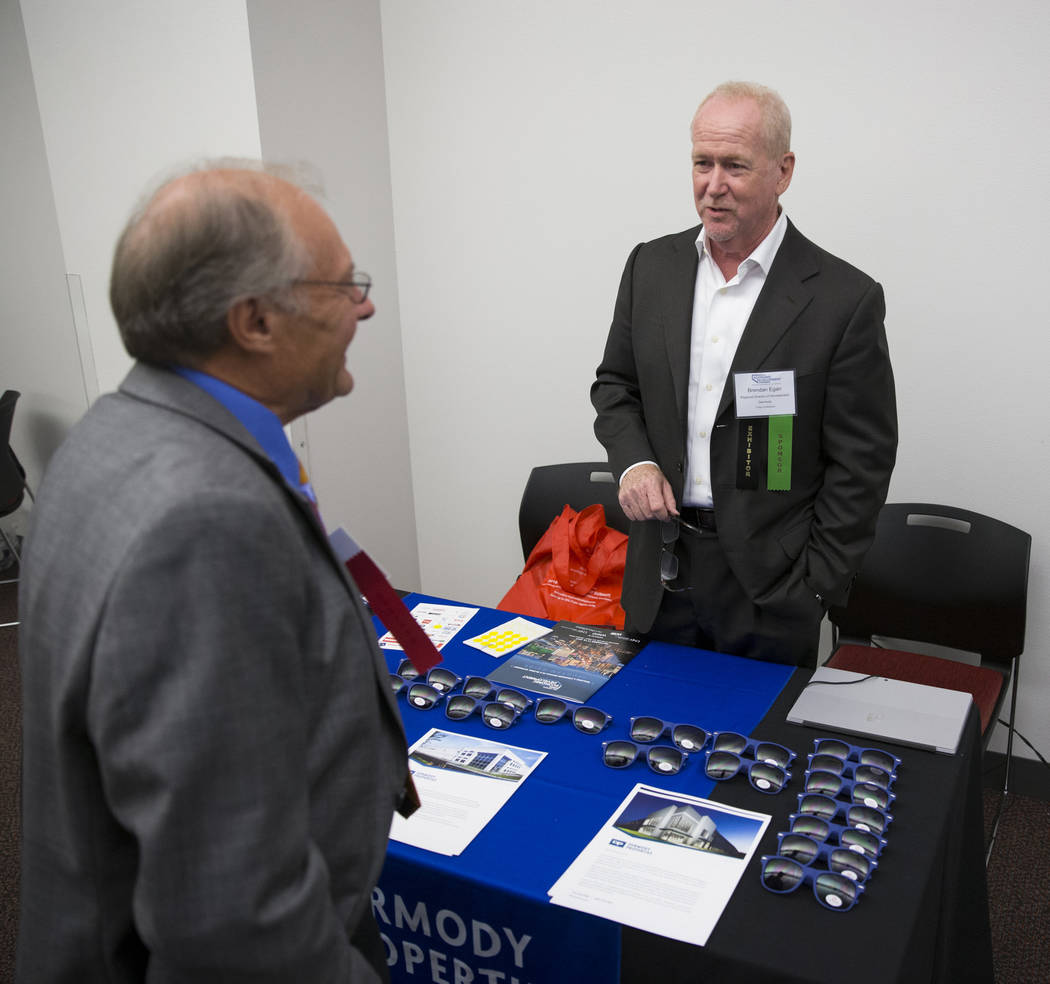 What actually happens when businesses look to relocate to Nevada?
It usually starts with a phone call, which leads to a series of other phone calls to coordinate the process, said Ryan Smith, business development manager with the Governor's Office of Economic Development.
He said the call either comes from somebody working within a company — usually from a tax incentive division or real estate division, or even an executive-level decision maker, depending on company size — or from a third-party site selector working on behalf of a company.
Speaking Wednesday during a panel discussion at the Nevada Economic Development Conference held at UNLV, Smith said that call either goes to him, a city government official, a representative of Las Vegas Global Economic Alliance, or a broker — and they all have to keep each other in the loop to keep the process as streamlined as possible.
Everything after that call just depends, Smith said, because each company is looking for something different.
"The key things that site selectors ask are the operating costs of doing business, and anything from utilities to transportation costs, and workforce availability — all of those aspects are taken into consideration," Smith said, adding that sometimes they'll also ask about what tax incentives are available.
In 2015 and 2016 the Governor's Office of Economic Development approved tax incentives for 67 companies, costing $67.6 million, according to Nevada's Economic Forum — the state's five fiscal forecasters.
Sometimes it's the tax incentives alone that make a company commit, other times it's other factors, such as operating costs, or the level of access to local and state leaders, Smith said.
Dan Doherty, an industrial broker with Colliers International, often works with company site selectors and said one of the biggest challenges for Southern Nevada is its lack of available developable sites.
"You'll see tons and tons of vacant land, but it probably doesn't have utilities," Doherty said. Or there might be soil content or zoning issues.
Gina Gavan, director of business development with the city of North Las Vegas, said the city tries to "actively seek solutions" before a company makes an inquiry, and will work with companies to work through any challenges and possibly expedite processes. The city prides itself on finding creative ways to work with companies interested in relocating, she said. Sometimes that may mean working with land owners at a particular site to make sure everybody has equal access to property assets, like water wells, for example.
Another challenge is the availability of large parcels, Doherty said.
In efforts to diversify the state's economy, Gov. Brian Sandoval has targeted the manufacturing sector, which often needs more than 500,000 square feet of space, he said.
The manufacturing industry is projected to grow 19.6 percent in two years, from employing 48,321 Nevadans in 2016 to 57,802 Nevadans in 2019.
Gavan said it will become easier to attract additional manufacturing companies as the state strengthens its workforce development efforts.
The Governor's Office of Economic Development has grant funding available for companies to implement workforce training programs. Meanwhile, the Governor's Office of Workforce Innovation is working to ramp up apprenticeship programs.
Smith told the Review-Journal that, overall, the conversation about workforce development has been positive, with companies interested in relocating "knowing that the research is there with the current workforce and that we're also addressing and going through a process to proactively find gaps in what we're missing."
Contact Nicole Raz at nraz@reviewjournal.com or 702-380-4512. Follow @JournalistNikki on Twitter.