Hsieh estate settles lawsuit involving Post-it note contract
Updated March 30, 2023 - 4:34 pm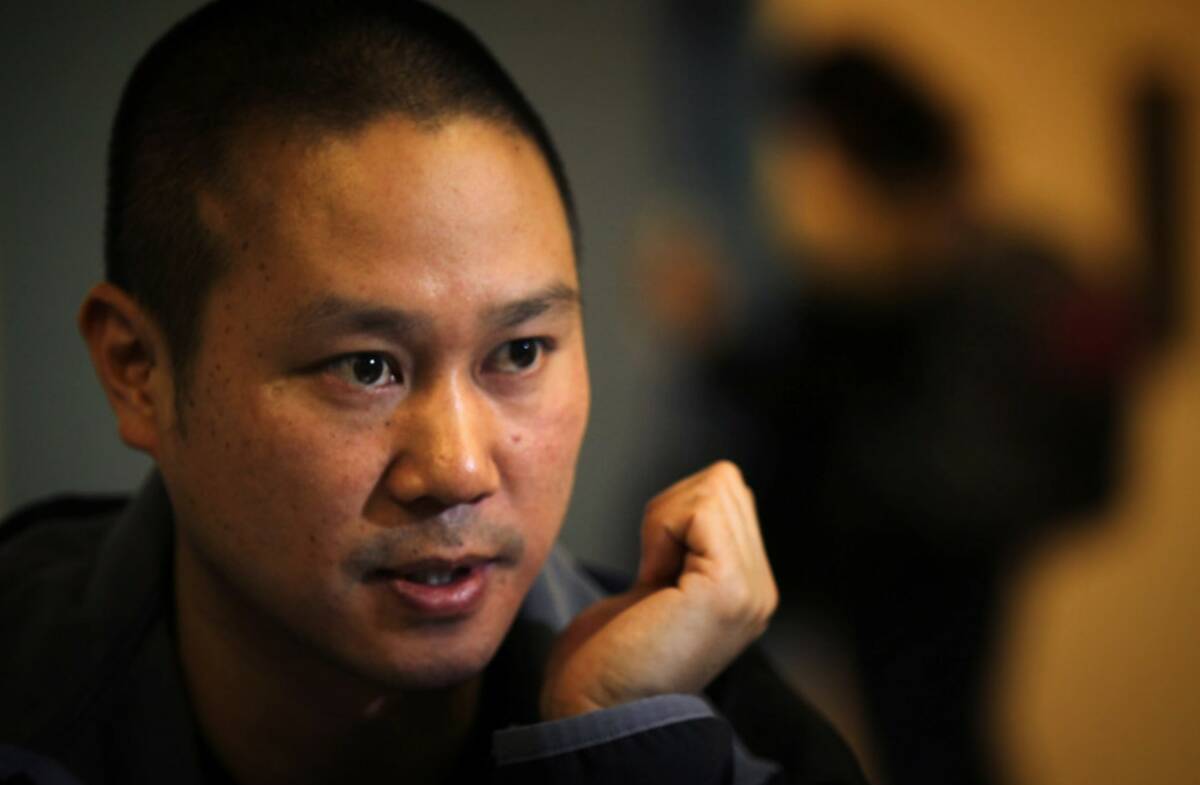 Tony Hsieh's estate apparently has settled another lawsuit involving the late tech mogul.
Court records indicate that Mark Evensvold, former director of operations and director of business development at Nacho Daddy, has settled a lawsuit he filed in 2021 against the late Zappos CEO's estate.
Terms of the settlement were not available. Attorneys for both sides could not be reached immediately for comment.
Evensvold had claimed in his lawsuit that he went to work for Hsieh in 2020 and was offered an annual salary of $450,000, plus a signing bonus of 20 percent of Hsieh's interest in the Nacho Daddy restaurant chain.
Previous court records indicate that Evensvold had claimed that he had a contract with Hsieh detailing his loosely defined work responsibilities, including "work on random projects like koi fish or tree houses."
A copy of the contract written on a Post-it note was included in the filing for Evensvold's initial creditor's claim.
This settlement comes weeks after Hsieh's estate reached a settlement in another case involving his financial manager.
Hsieh died at age 46 on Nov. 26, 2020, from injuries suffered in a Connecticut house fire.
Contact Paul Pearson at ppearson@reviewjournal.com. Follow @EditorPaulP on Twitter.