Tony Hsieh estate to sell 'some' Las Vegas real estate holdings
Updated December 2, 2022 - 5:15 pm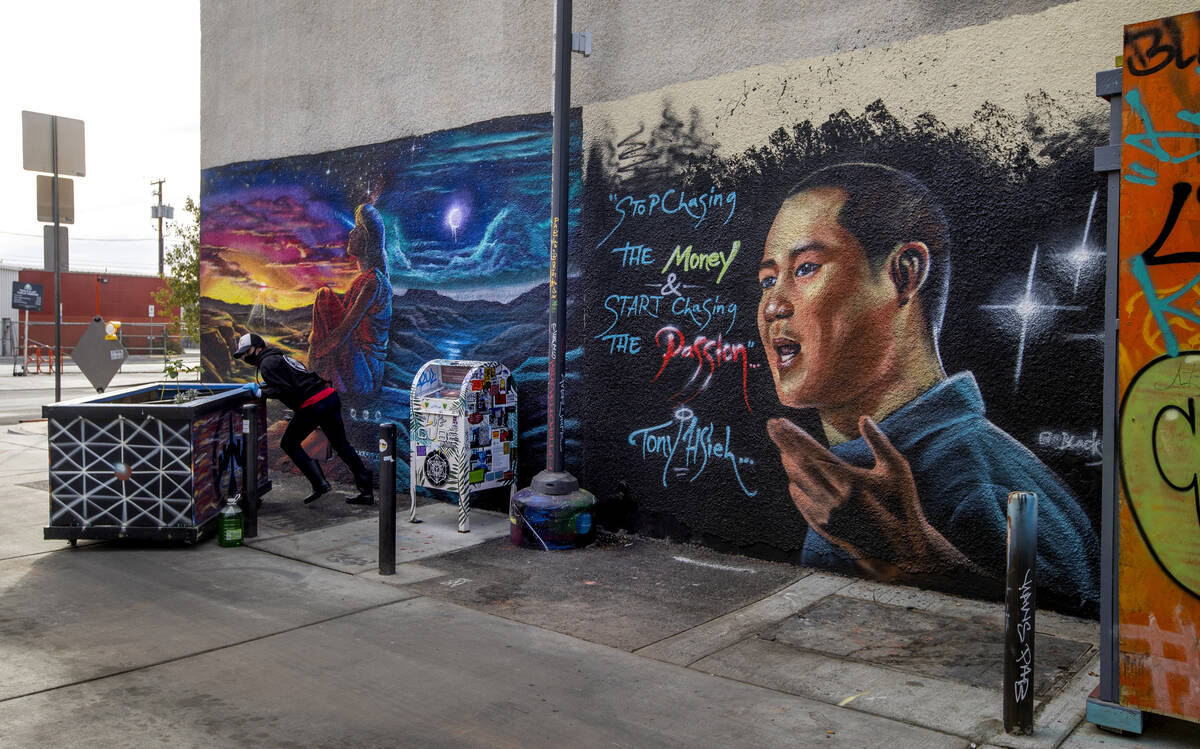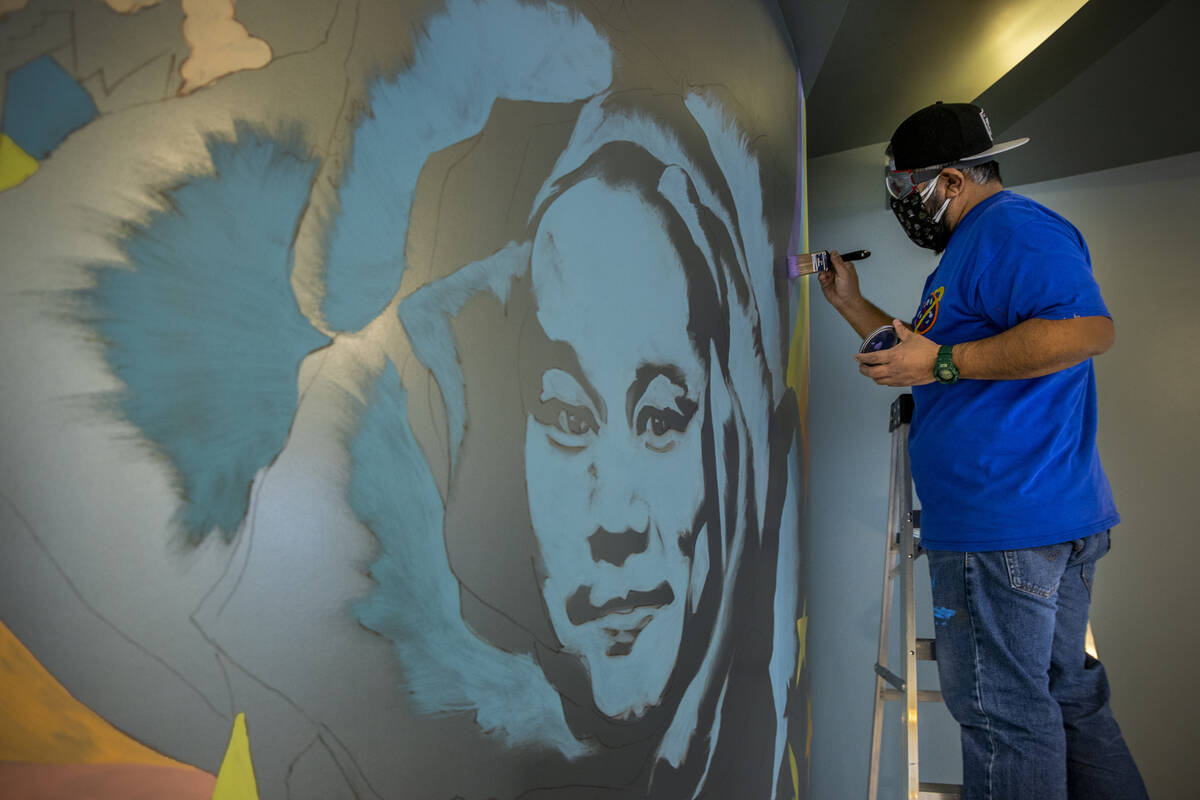 Almost two years after Tony Hsieh's family filed 100-plus sale notices in court, his estate has formally decided to sell "some" of the massive Las Vegas real estate portfolio he assembled.
Hsieh's estate announced Friday that it "decided to initiate a marketing process and offer for sale some of the real estate it holds in downtown Las Vegas to allow potential new owners to carry on what Tony started, accelerate momentum, and continue to spur development and growth in the area."
It said the late tech mogul's side venture DTP Companies "requires a substantial investment of new capital and a significant increase in new development in the downtown area," neither of which the estate is "positioned to undertake at this time."
The news release did not offer additional details about the sales process, including which parcels would be put up for sale and whether the properties were priced.
But it noted that updates will be provided as the process "progresses" and that all companies under DTP's umbrella "remain open for business and are operating as usual."
Hsieh, the former CEO of online shoe seller Zappos and the face of downtown Las Vegas' revival, died at age 46 on Nov. 27, 2020, from injuries suffered in a Connecticut house fire.
He had moved Zappos from a Henderson office park to the former Las Vegas City Hall in 2013 and invested heavily in the Fremont Street area through his $350 million side venture, originally called Downtown Project.
He bankrolled bars, restaurants and tech startups and became one of downtown's biggest property owners, buying apartment complexes, office buildings and other sites.
Hsieh did not leave a will, and as part of his probate case, his family filed more than 100 sale notices in Clark County District Court in a two-day span in February 2021 for his Las Vegas properties.
Hsieh's darker side was soon in the spotlight after his death, as news groups reported that he had been using drugs and displaying erratic behavior.
People familiar with Hsieh's life in Park City, Utah, where he emerged after the pandemic hit, told the Review-Journal in late 2020 that the walls of a mansion he owned there were covered with Post-it notes; the house was a regular party spot; Hsieh was known for staying in his room for days at a time; and his staff was said to include a court stenographer, who was hired to record what people were saying.
Since his death, court cases have include detailed accounts of Hsieh's drug use and bizarre behavior, as well as allegations that people close to Hsieh took advantage of him financially as his health spiraled downward.
Hsieh also bought several houses in Park City in 2020, and his family filed nearly 20 sale notices in Clark County District Court, in one day in March 2021, for his properties in the wealthy Utah ski town.
Friday's news release did not offer any updates on those holdings.
Contact Eli Segall at esegall@reviewjournal.com or 702-383-0342. Follow @eli_segall on Twitter.