Investors buy 129K square feet of office space at Town Square
January 19, 2018 - 5:22 am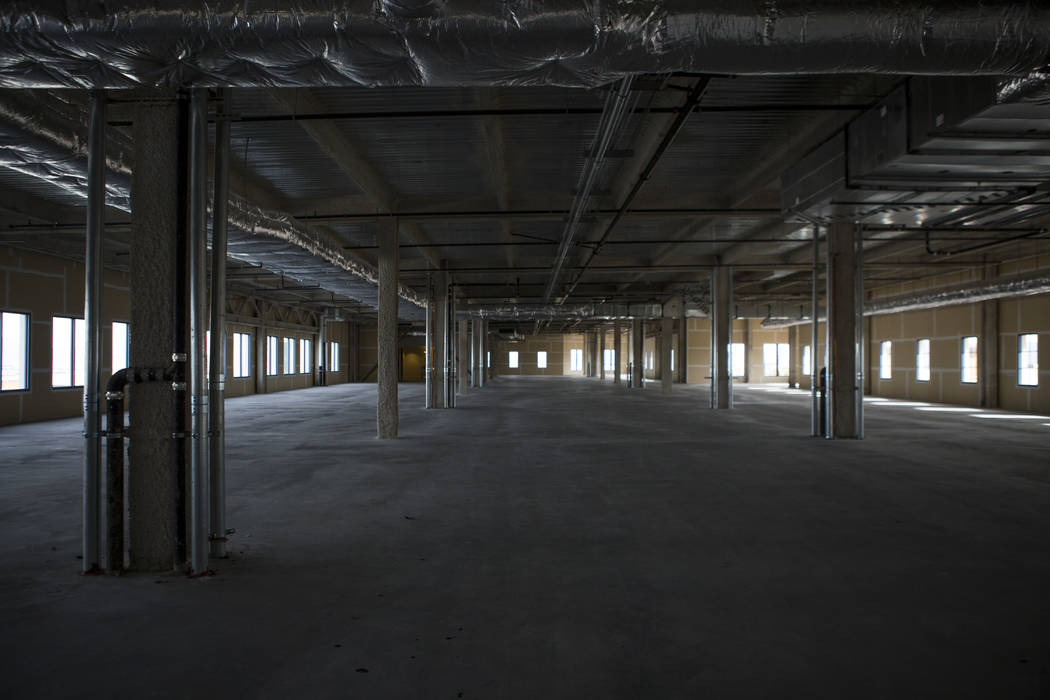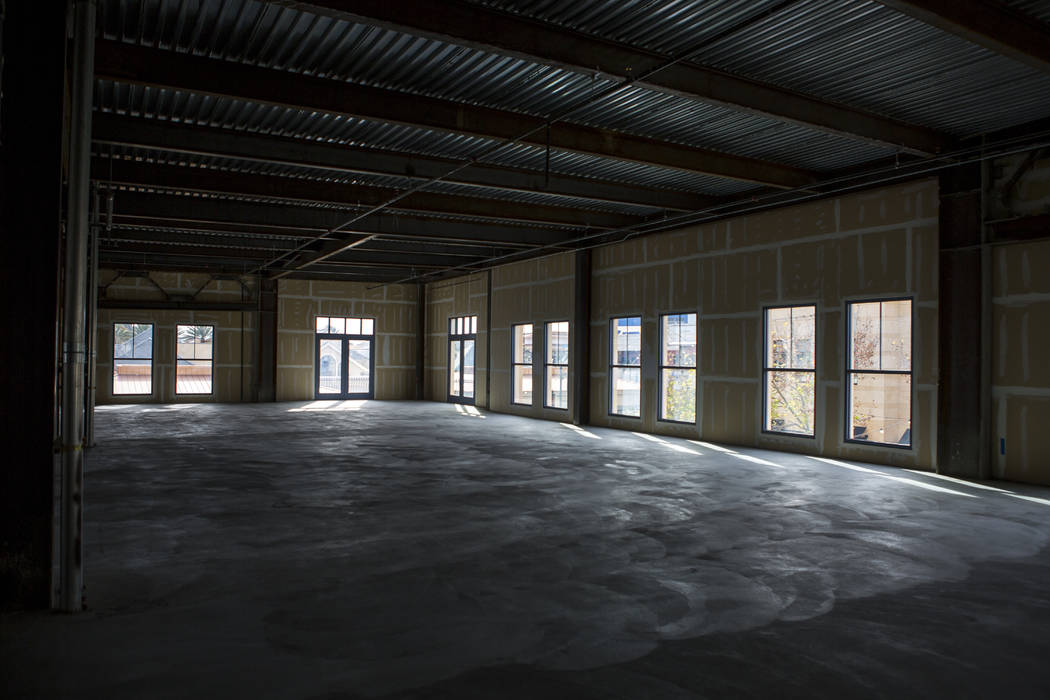 A year after investors bought the bulk of Town Square Las Vegas, other buyers have picked up never-finished office space there.
Dornin Investment Group announced Wednesday that it acquired 129,000 square feet of "gray-shell" offices at the mixed-use center at Las Vegas Boulevard and Sunset Road, south of the Strip.
The group did not announce the purchase price but confirmed that, as property records show, it paid $11.8 million. The sale closed Tuesday.
The office space is spread among two buildings — 6543 and 6551 Las Vegas Blvd. South — in the northern half of Town Square. The offices are empty and cavernous inside, lacking walls, hallways and subdivided suites.
Town Square opened in fall 2007, but this section was never fully built-out, according to Eric Entringer, Dornin's vice president of capital markets and investor relations.
Dornin, with offices in Laguna Beach, California, and Las Vegas, paid a steep discount. Based on the announced square footage, it paid almost $92 per square foot, less than half of the office market average last year of $187 per square foot, as tracked by brokerage Colliers International.
But the property needs money and work to become tenant-ready and, unlike other office buildings, isn't producing rental income and won't for a while.
Overall, Entringer said the company expects to spend $30 million on the property. That sum includes the purchase price.
Despite the risks, Entringer said the site has easy access to the 215 Beltway and Interstate 15, and, being part of Town Square, is steps from restaurants and retailers.
Southern Nevada's office market still is wobbly from the recession, but demand for space is rising, and Entringer said the offices are a "blank canvas" that could hold a range of tenants.
He confirmed that the seller was Florida's Turnberry Associates, co-developer of Town Square.
Turnberry's outside PR representative did not respond to a call and email seeking comment.
Spanning about 100 acres and more than 1 million square feet, Town Square has retail shops, restaurants, a Whole Foods Market and an 18-screen AMC movie theater.
Turnberry and Las Vegas-based Centra Properties developed the project during the boom years and opened it as the economy was softening. Lenders foreclosed on the property in 2011, but Turnberry kept the offices it just sold.
New York investment giant TIAA and Chicago's Fairbourne Partners acquired Town Square in January 2017. They did not announce the purchase price, but property records show the buyers obtained a $215.6 million mortgage.
Contact Eli Segall at esegall@reviewjournal.com or 702-383-0342. Follow @eli_segall on Twitter.