Las Vegas among US leaders for gains in construction jobs
February 7, 2018 - 6:06 pm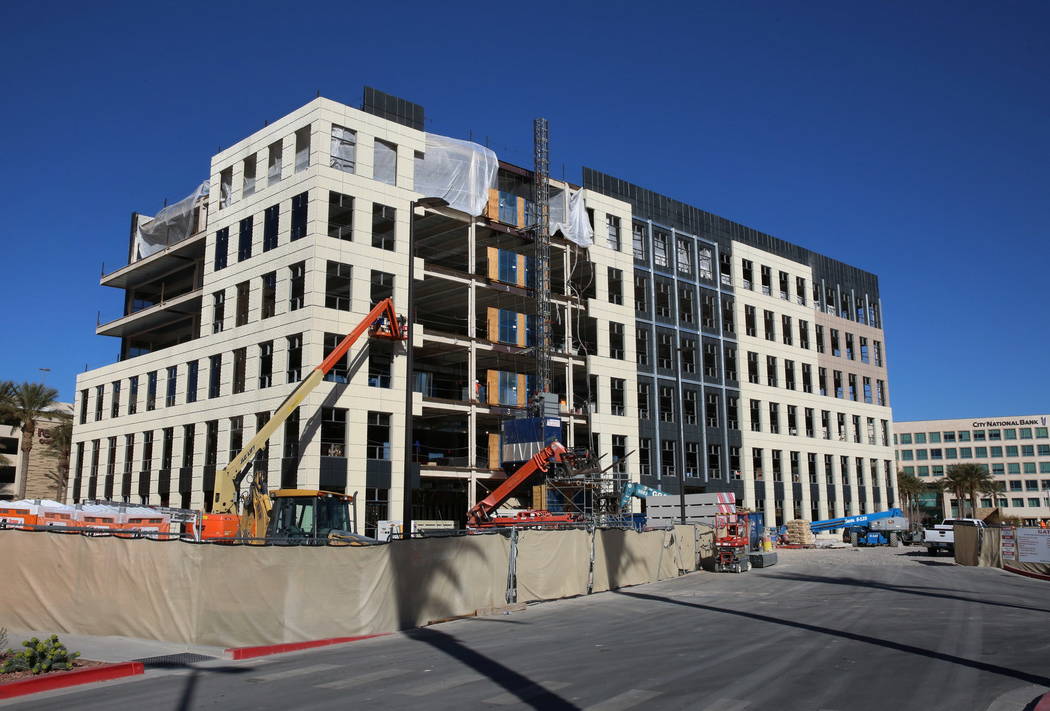 With development picking up around the valley, Las Vegas notched some of the biggest gains nationally in construction jobs last year, a new report shows.
A total of 69,900 people locally worked in the construction industry as of December, up 18 percent from a year earlier, according to an analysis of federal data by the Associated General Contractors of America.
Southern Nevada's total number of added jobs, 10,800, was second most in the country, and its growth rate was fifth, AGC reported.
Las Vegas construction employment remains well off from the peaks of the real estate bubble last decade, and despite the increased hiring, industry pros complain of a shortage of available workers.
But the numbers underscore how the valley's construction industry, after getting all but wiped out during the recession, is again gaining speed at one of the fastest clips nationally in some ways.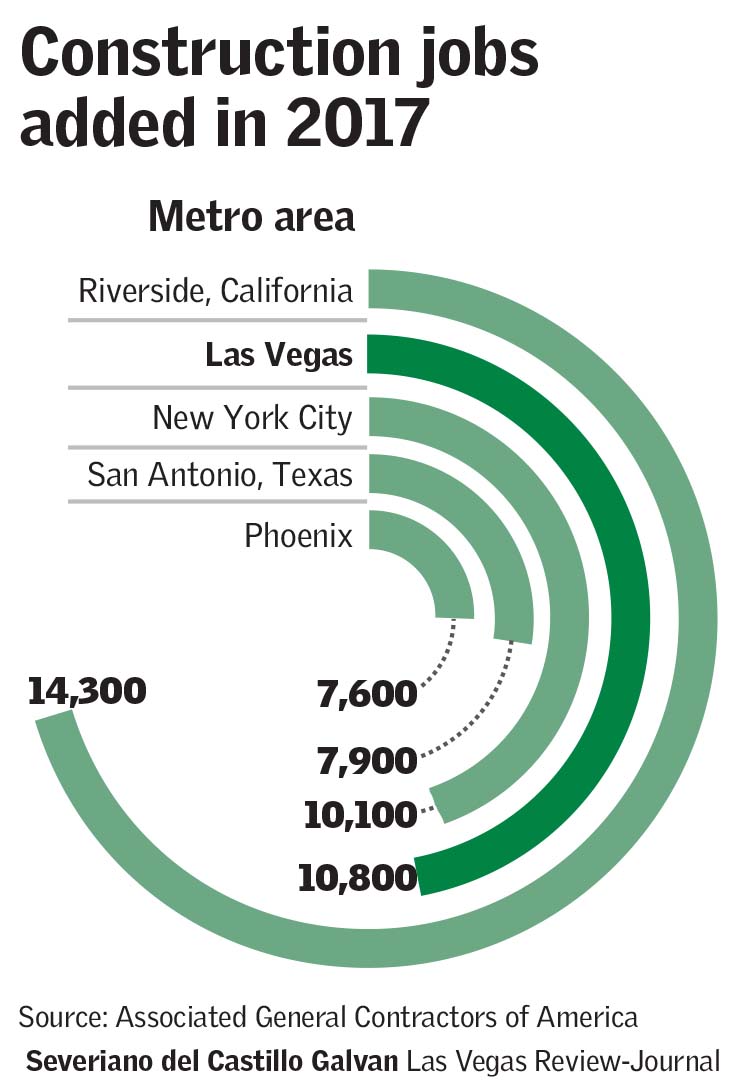 Developers are putting up housing tracts, apartment complexes, warehouses and office buildings. Massive projects underway include the Oakland Raiders' 65,000-seat football stadium, which broke ground in November; the delayed 87-acre Resorts World Las Vegas on the Strip; and Project Neon, the state's $1 billion highway widening overhaul at and around the Spaghetti Bowl.
Overall, the number of construction-industry workers in December was double the market's low point of 34,800 in early 2012, after the economy crashed. But it was still far below the peak of 112,000 in mid-2006, according to figures compiled by AGC.
Las Vegas' economy has improved, and construction employment is "heading in the right direction," AGC spokesman Brian Turmail said.
But he wondered whether Southern Nevada will ever get back to record highs, and whether there is a "healthy level below that peak" that it can attain.
Nevada Contractors Association President Justin Kittrell, co-founder of Kittrell Jensen Contractors, said some people are moving back to Las Vegas to work in construction again, but overall, there aren't enough qualified people to hire.
As a result, projects are taking longer and costs are rising with overtime pay and, with demand outweighing supply, higher wages.
And when construction of the Raiders stadium gains more speed, Kittrell said, the valley's labor shortage will only worsen.
"It's going to add to the problem," he said.
Contact Eli Segall at esegall@reviewjournal.com or 702-383-0342. Follow @eli_segall on Twitter.