Lehman Brothers poured $1.1B into Las Vegas before crash
Updated September 19, 2018 - 6:20 am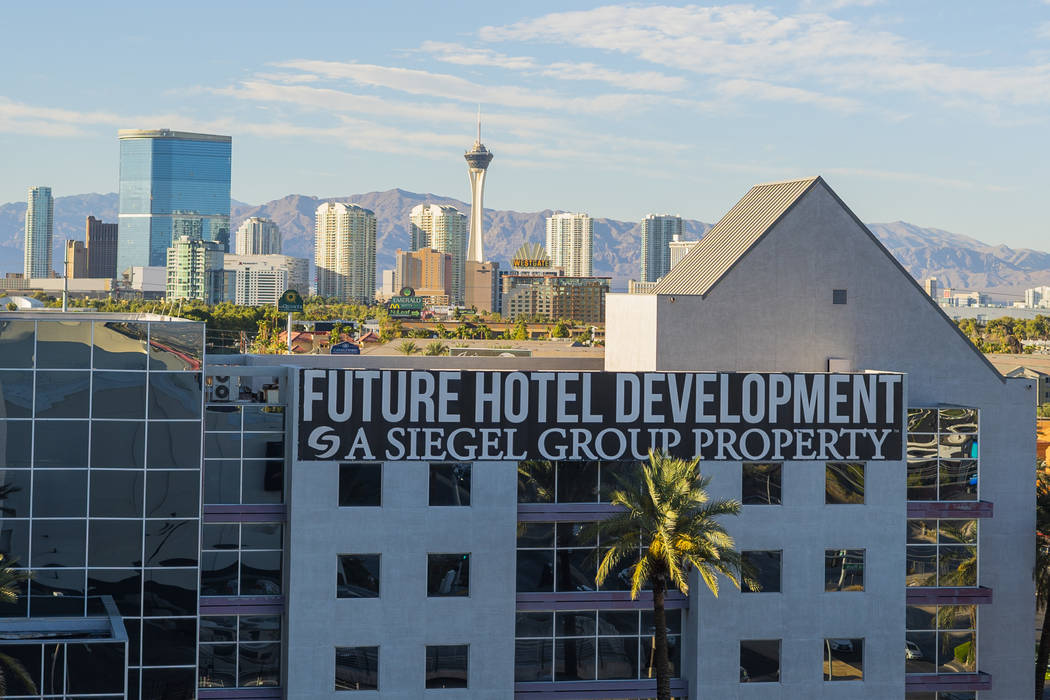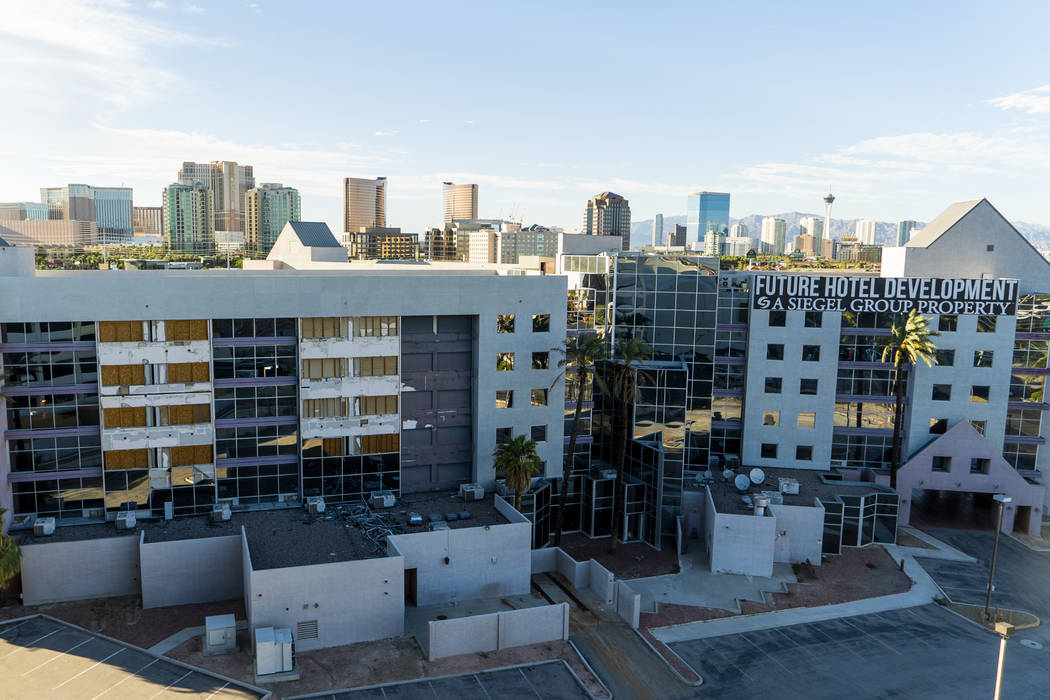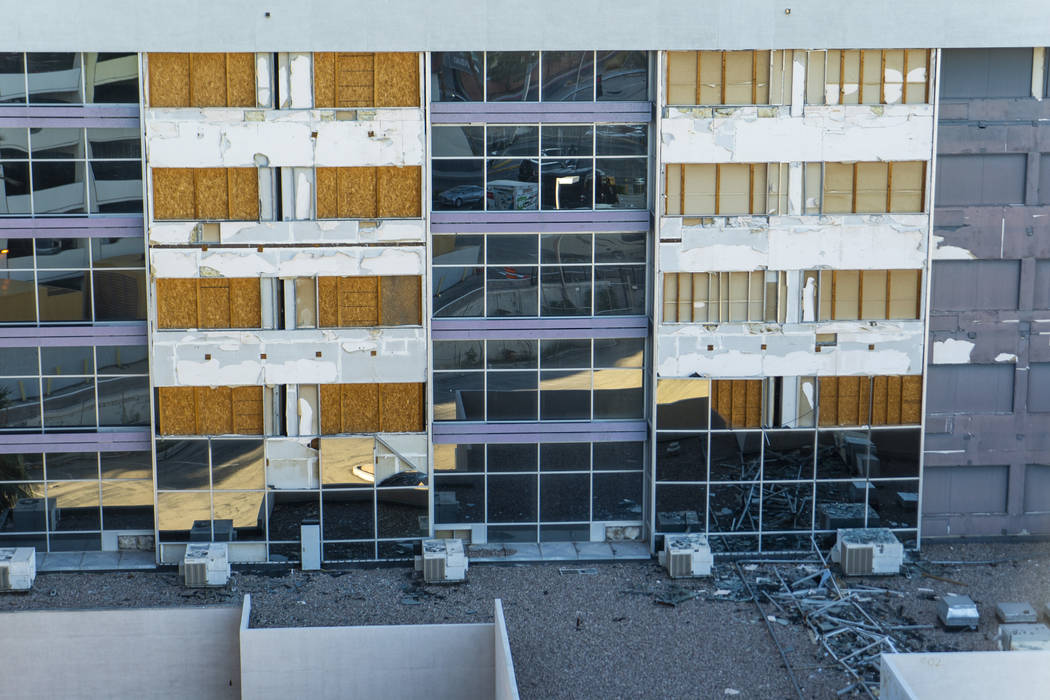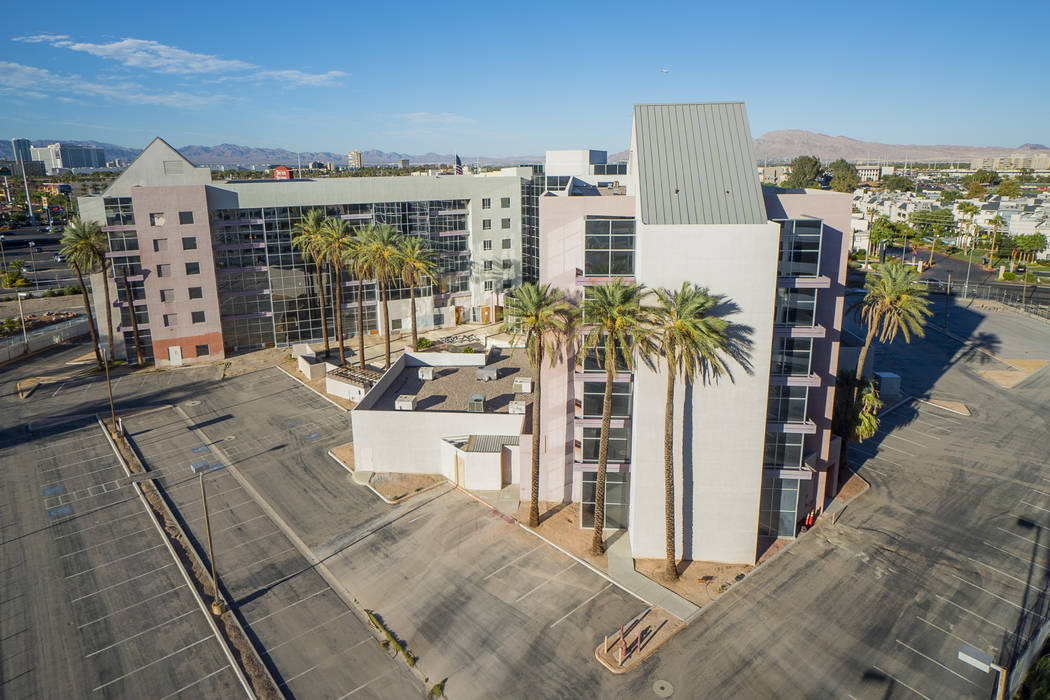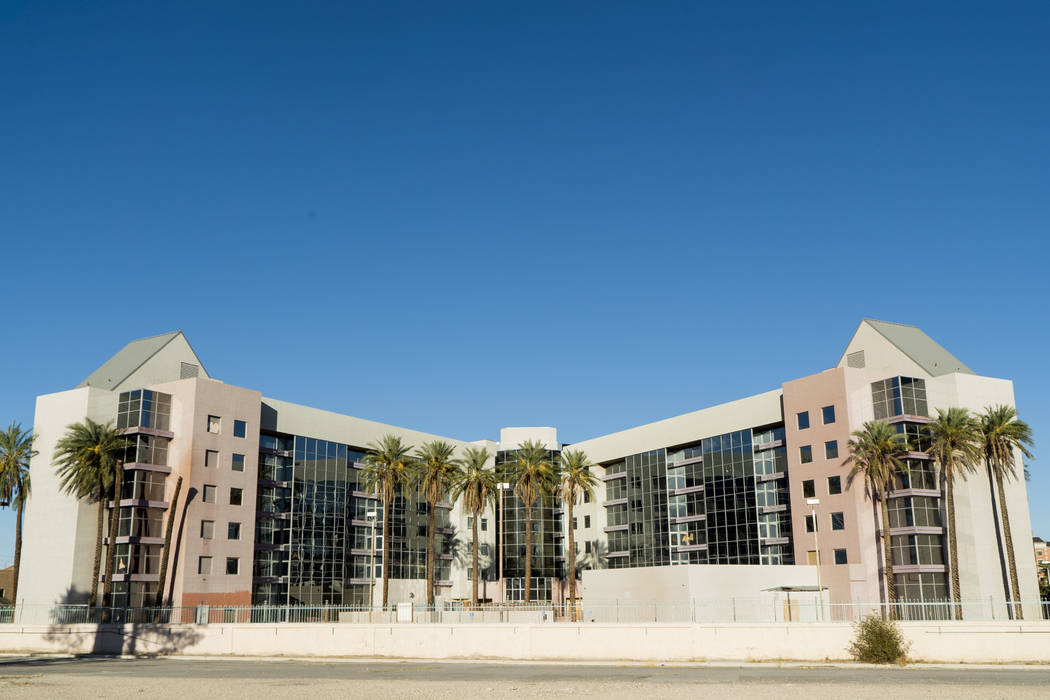 When the real estate market was booming last decade, Lehman Brothers couldn't dump enough money into Las Vegas.
The New York financial giant issued at least $1.1 billion in loans between fall 2004 and early 2008 for a dozen deals in the Las Vegas area, property and court records show.
It backed the Fontainebleau, hotel purchases, condo towers and more.
But Lehman soon collapsed, and its bubble-era projects here all derailed.
Lehman filed for bankruptcy 10 years ago, on Sept. 15, 2008. The economy was already having problems, but the firm's downfall helped accelerate the implosion, sparking the worst recession in decades.
It was a bleak period nationwide, and Las Vegas was hit harder than practically everywhere else.
Lehman was by no means the only lender that poured cash into Southern Nevada during the boom days, and its portfolio of failures here was far from unique. But its projects show how crazy the market got in the mid-2000s, and how much commercial real estate lending has changed since.
"At the time, everything seemed quite normal," developer Jim Stuart said. "But with a little bit of history and humility, we've learned how ridiculous (it) really was."
'Not as fast and loose'
By all accounts, commercial real estate lending is more disciplined now than it was in the mid-2000s. According to Stuart, now a partner with Matter Real Estate Group, borrowers need more money up front for a project to obtain debt and a track record "that breeds confidence."
Lenders have stricter requirements and a better understanding of a region's economy before they "go too head-over-heels for it," said Las Vegas consultant John Restrepo, founder of RCG Economics.
CBRE Group broker Michael Parks, a member of its global gaming group, said financing has loosened up in the past few years, but lenders aren't opening the vaults like they used to.
"They're just being more cautious and not as fast and loose as they were in the boom years," he said.
Las Vegas grew quickly for decades, but the market went into hyperdrive in the mid-2000s thanks to a flood of easy money. Construction boomed, home values soared and buyers flipped properties en masse.
Restrepo said he'd meet with young investment bankers from New York who wanted to buy him lunch and hear about the local economy.
"They were dying to invest here," he said.
Lehman spokeswoman Kimberly Macleod this month could not confirm how much money the firm agreed to lend in Las Vegas in the years leading up to the company's collapse, and how much it lost on those deals. But, records show, Lehman helped inflate the bubble.
'Everybody walked out'
Lehman backed a multi-tower condo project near Fashion Show mall; Vegas 888, a 50-story luxury condo tower next to the Palms; condo projects Vegas Grand and Loft 5; and other deals, Clark County records show.
Some loans were bigger than others, but the properties all ran into problems. Most went into foreclosure, while some construction projects were abruptly halted and others — Vegas 888 and the towers near Fashion Show — were never built.
At least one was badly vandalized. Lehman issued a $78 million loan in 2007 for Centennial Hills Center, a medical office park in the northwest valley. The developers started work on several buildings but eventually walked away.
Vandals broke windows, sprayed graffiti and even set the elevator on fire, according to Florida developer Malcolm Sina, who acquired the property in 2013 and resumed construction.
The blue-tinted Fontainebleau went bankrupt in 2009 and sold at a steep discount the next year to billionaire Carl Icahn. The still-unfinished tower, purchased last summer by New York developer Steve Witkoff, is now called The Drew and is scheduled to open in 2020, but it wasn't the only Lehman-backed hotel project in Las Vegas that was mothballed.
With a $66 million loan from Lehman, Los Angeles investors bought the Atrium for $50.5 million in 2007 and set out to renovate it. They closed the hotel and started construction but eventually abandoned the project.
The off-Strip property, next to the Hard Rock Hotel, went into foreclosure during the recession, and The Siegel Group announced in 2012 that it acquired the Atrium with an investment group for just $4.2 million.
Founder Steve Siegel said construction materials had been left behind, and it looked like "somebody just blew the whistle and everybody walked out."
The six-story hotel is still closed; several windows are boarded up and the site is ringed by barbed-wire-topped fencing. Siegel said he hasn't decided what to do with it.
'Exception to the rule'
Lehman's collapse halted at least one massive deal in the pipeline. Lehman planned to issue a roughly $500 million mortgage for Town Square Las Vegas that would have let the developers pay off their construction lenders, said Stuart, who built the project with Florida-based Turnberry Associates. But Lehman collapsed and never issued the funds, he said.
The group lost the 100-acre retail and office complex to foreclosure in 2011.
Turnberry, which also developed the doomed Fontainebleau, did not respond to a request for comment.
At least one set of borrowers in Las Vegas paid Lehman back. Real estate investor Ofir Hagay said his group obtained a loan from Lehman to buy a Henderson apartment complex, Avalon at Seven Hills, and convert it to a for-sale condo property. It wasn't easy to get the financing, he said, but "it wasn't that difficult."
The group sold about one-third of the complex and turned the remaining units back into rentals when the market crashed, he said. Property records indicate the complex was debt-free by late September 2008.
Hagay said his group paid back the loan in full and that he doesn't know of anyone else in town who did.
"I think I am the exception to the rule," he said.
Contact Eli Segall at esegall@reviewjournal.com or 702-383-0342. Follow @eli_segall on Twitter.