Tony Hsieh's estate, financial manager reach settlement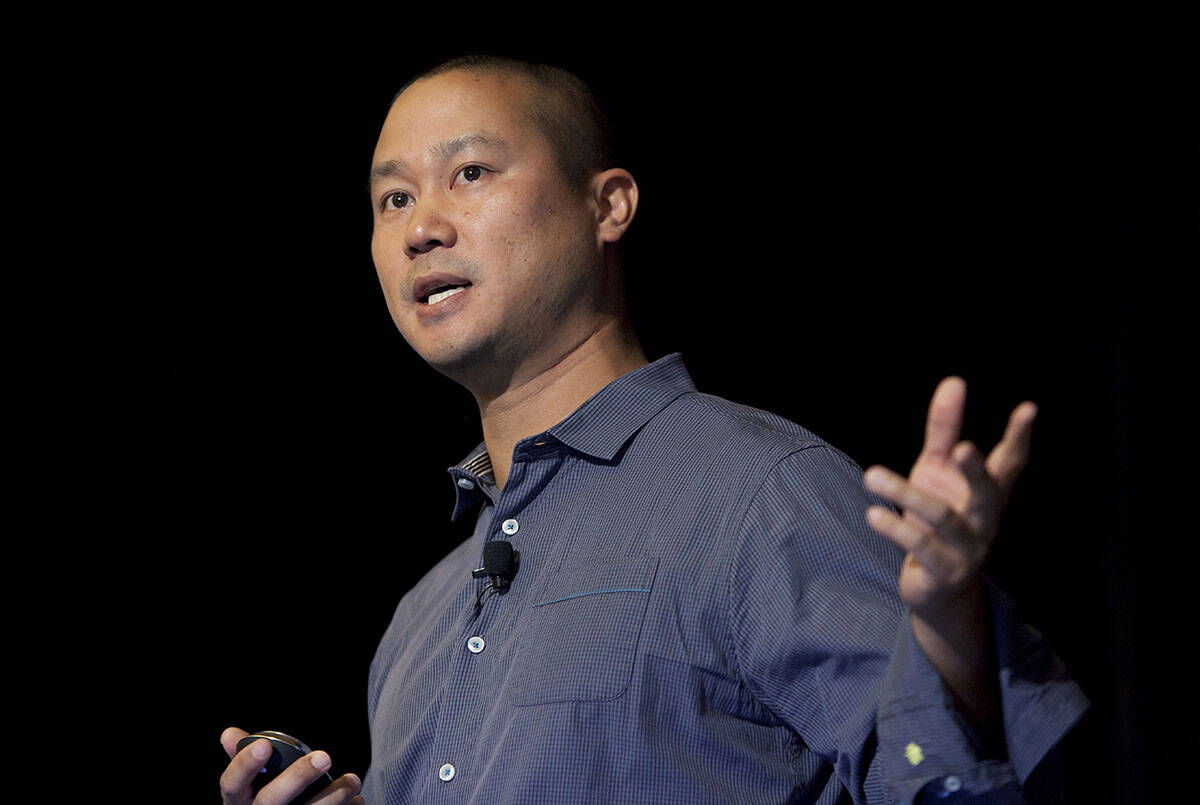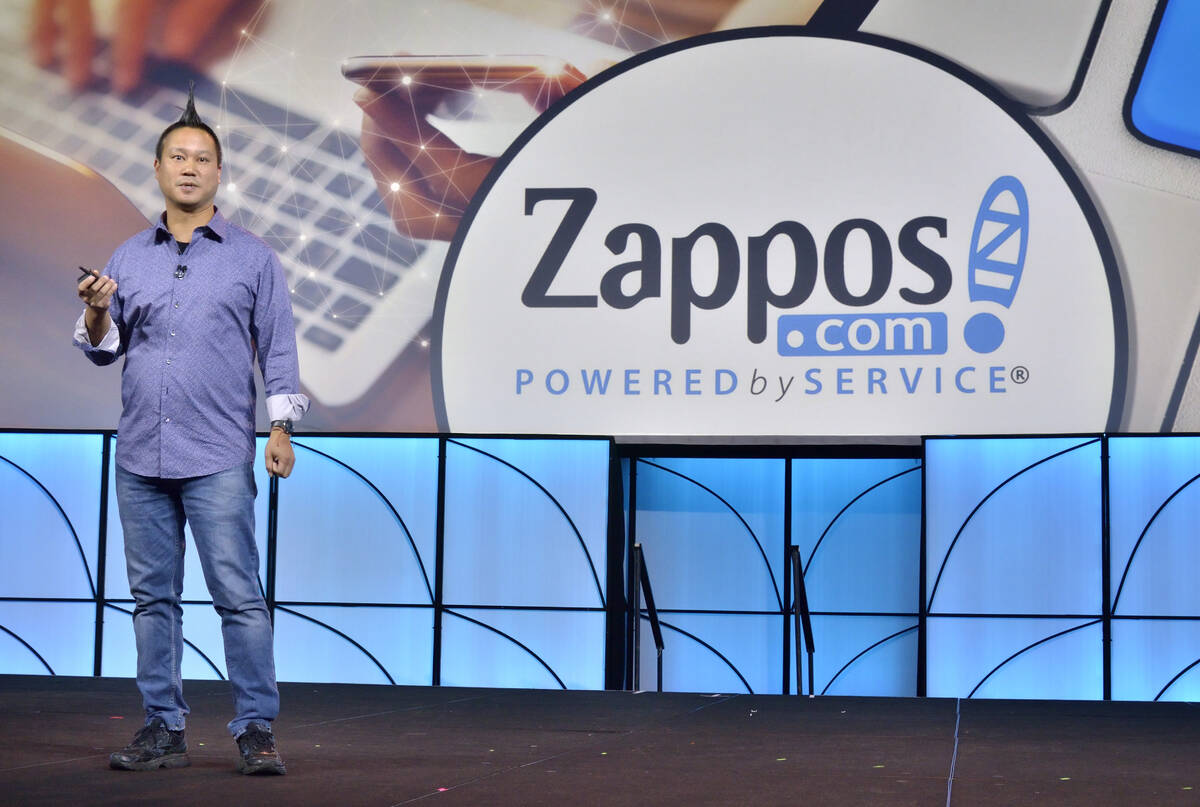 A settlement has been reached between Tony Hsieh's financial manager and the late Zappos CEO's estate, court records show.
A lawsuit filed by Hsieh's longtime friend Tony Lee was closed and dismissed with prejudice last week, according to a court order signed by District Judge Mark Denton. The order did not state the amount of the settlement.
Lee sued Hsieh's estate in April 2021 seeking nearly $7 million over an alleged breached contract, although Lee's lawyers have wrote in court documents that the creditor's claim from Lee's company could value at more than $16.8 million.
Attorneys for Lee and Hsieh's estate did not reply to requests for comment on Monday.
Hsieh was 46 when he died on Nov. 26, 2020, from injuries suffered in a Connecticut house fire, following months of erratic behavior alleged in court documents. During the legal battle over his estate, attorneys have said that Hsieh spent his final years malnourished, barely sleeping and hallucinating from ketamine and nitrous oxide use.
According to court records, Hsieh's line of credit reached $250 million before his death as he planned elaborate projects to develop Park City, Utah, including a cashless theme park dubbed Country Zero.
Lee's lawsuit against Hsieh's estate alleged that Hsieh had agreed to pay the financial manager $1.5 million a year for five years of work related to the planned transformation of Park City. The lawsuit stated that Lee and Hsieh had been friends since 2003 and that Lee was the best man at the wedding of Hsieh's brother, Andrew Hsieh.
Since Tony Hsieh's death, his family and business associated have accused each side of taking advantage of him financially.
Lee has alleged that Andrew Hsieh paid himself "several million" dollars from the estate's money, including $200,000 for a new Mercedes and $100,000 for a "personal nutritionist and training plan," according to court documents.
Attorneys for Lee also have written that there was no indication Andrew Hsieh believed his brother "lacked the requisite capacity" to approve contracts before his death and that Andrew Hsieh was instrumental in recruiting Lee to work for his brother. Lee's lawyers also alleged that Andrew Hsieh was providing his brother with drugs.
Andrew Hsieh has claimed that as his brother's behavior worsened he planned trips for Tony Hsieh to leave Park City and "be away from the people who were exploiting him and enabling his continued decline," and that he was able to curb his brother's drug use when he was away from Park City, his lawyers have written in court documents.
Tony Hsieh's family have alleged that Lee was one of multiple business associates who encouraged Hsieh to pursue "impulsive, poorly planned" or "incoherent" investments in Park City.
In January 2022, the estate reached a settlement agreement with Hsieh's assistant, Jennifer "Mimi" Pham, who agreed to pay the family $750,000 instead of pursuing millions of dollars in creditor's claims.
The probate case against Hsieh's estate is still ongoing, court records show. Other creditor's claims in the case include a $40,000 claim for a custom "ceiling brain prototype;" an $8.7 million claim from a Texas-based travel, fitness and wellness company for consulting work; and a $12.5 million claim from a man who said he was to be paid $450,000 a year under a loosely defined job title that included working on "random projects like koi fish or tree houses."
Contact Katelyn Newberg at knewberg@reviewjournal.com or 702-383-0240. Follow @k_newberg on Twitter.