Before mass shooting, ex-con urged Stephen Paddock not to 'kill innocent people'
Updated April 7, 2023 - 7:47 pm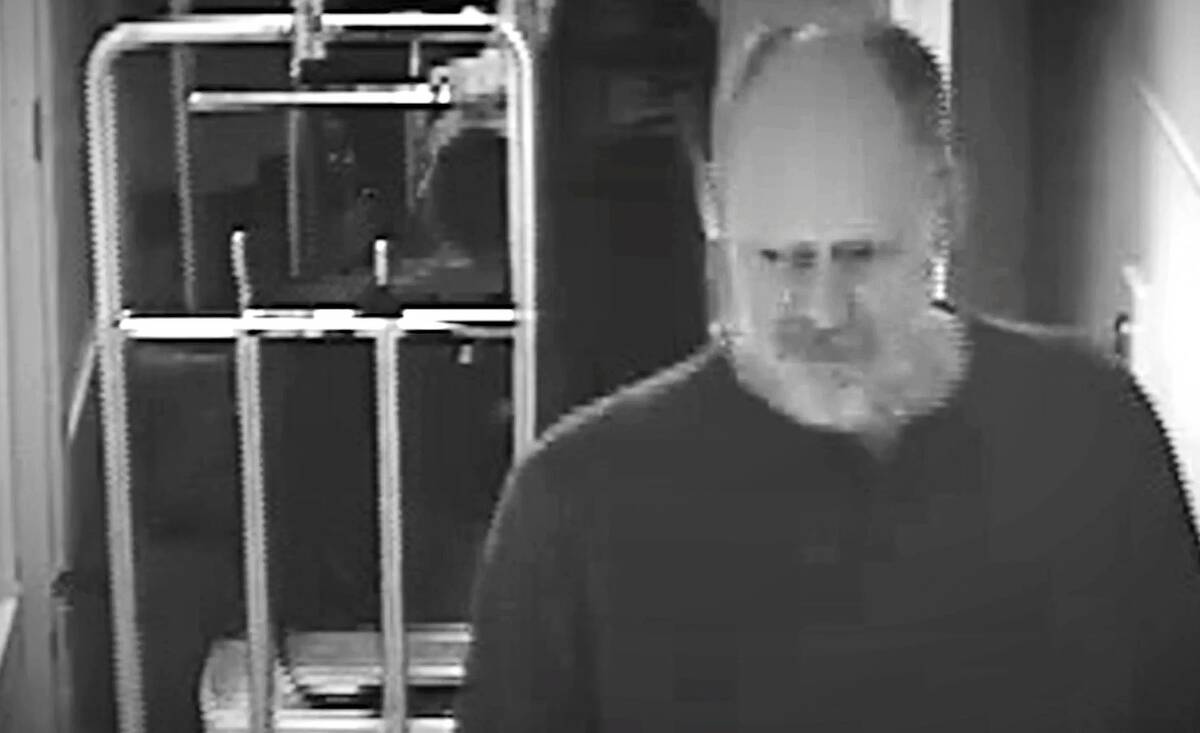 Handwritten letters sent to Stephen Paddock before the Las Vegas massacre suggest that he had discussed his plans with an ex-convict, who implored him not to "shoot or kill innocent people."
"I can get someone for you who can help you," the ex-convict, Jim Nixon, wrote in a letter dated May 27, 2017. "Please don't go out shooting or hurting people who did nothing to you. I am concern about the way you are talking and believe you are going to do something very bad. Steve please please don't do what I think you are going to do."
The letter was one of 10 released by the Metropolitan Police Department late Thursday in response to a records request from the Las Vegas Review-Journal. The letters were found in late November 2017 by the new owners of an abandoned office building in Mesquite, Texas, according to FBI records. The owners mailed the letters to Metro, which forwarded them to the FBI.
Paddock carried out the deadliest mass shooting in modern U.S. history on Oct. 1, 2017, when he opened fire on the Route 91 Harvest festival on the Strip and fatally shot 60 concertgoers. Paddock, 64, took his own life after the massacre.
Former Gov. Steve Sisolak, who was a Clark County commissioner at the time of the shooting and helped lead efforts to raise funds for the victims, said in an interview with the Review-Journal that this was the first time he had heard that the letters existed. He said he did not know what the reason would have been for keeping the letters secret.
Not releasing the letters sooner could feed into people's conspiracy theories "when they find out there was evidence that was not made public," Sisolak said.
"I would have liked to have known," he said. "I couldn't have changed anything."
Nine of the newly released letters were sent to Paddock from Nixon between 2013 and June 2017. In the letters, Nixon referred to Paddock as his friend.
In a telephone interview from Texas, Nixon told the Review-Journal that no one in law enforcement ever contacted him after the mass shooting.
Sisolak said he found that detail "really shocking," since Nixon seemed to know a lot about Paddock.
"I would think that would be a source of information," Sisolak said.
Served time for tax fraud
Nixon, a disabled Vietnam War veteran who is now 75, said he met Paddock more than a decade before the shooting, when he was visiting Virginia, where Paddock was living. Paddock would stay at Nixon's homes in California, and when Nixon moved to Las Vegas, Paddock would visit from Mesquite, Texas, and go fishing at Lake Mead.
"He did what he did and I feel bad I couldn't have stopped him," Nixon said. "I didn't know he was going to do what he did."
The letters mentioned that Nixon had been to prison. He told the Review-Journal he served time for tax fraud decades ago.
Several of the letters indicated that Nixon was worried about Paddock's mental health and seemed to foreshadow the killings he would commit.
"Remember you have to answer to God Almighty for your earthly crimes," Nixon wrote in the May 2017 letter.
Later, on June 1, 2017, Nixon wrote: "My friend it sound like you are going to kill or murder someone or some people. Please whatever it is I would like to talk to you about it and we can discuss it. Please don't go on any shooting rampage like some fool."
Recently, the FBI released documents that provided new insight into Paddock's final days. Among them were summaries of the letters found in Texas, but the FBI redacted most of the information in the summaries, citing confidential sources and an invasion of privacy.
In a statement Friday, a spokeswoman for the FBI's Las Vegas office said the agency "does not comment on individual interviews conducted during an investigation."
"There is no new information that the FBI was not aware of or that the FBI has not shared with the Las Vegas Metropolitan Police Department in this case. We stand by the FBI Behavioral Analysis Unit (BAU) key findings summary report," spokeswoman Sandra Breault wrote.
No clear motive
The FBI released the three-page summary report in January 2019.
"Throughout his life, Paddock went to great lengths to keep his thoughts private, and that extended to his final thinking about this mass murder," the report stated. "Active shooters rarely have a singular motive or reason for engaging in a mass homicide."
Metro released the letters Thursday with no redactions and did not respond to requests for comment. In August 2018, Metro released a 187-page investigative report, which found no clear motivation for the attack.
The first of Nixon's letters released by Metro, from 2013, detailed his plans to start a company with Paddock as the chairman of the board.
In a letter from August 2014, Nixon asked for clarification on statements Paddock had made about executing an upcoming plan.
"You said in (3) years you would be ready and that your plan would show up in Nevada, California, Illinois, Texas, New York and other cities," Nixon wrote. "What do you mean?"
In a letter dated March 2, 2017, Nixon wrote: "You must going on a hunting trip with all those guns you are stockpiling."
Nixon, who told the Review-Journal he never contacted authorities about his concerns, encouraged Paddock to seek medical help and not to believe what his bad dreams were telling him to do.
"You are a good person and I want you to know that I am concern about you and your wellbeing," Nixon wrote in the May 2017 letter. "I believe you are lying to me and you are going to hurt someone or kill someone. You sound like a real mad man on the phone tonight."
The letters also indicate that Paddock had asked Nixon about high-rise hotels near Dodger Stadium and upcoming concerts.
"About your request for all nation festivals or musics you can google them yourself," Nixon wrote. "Of course I can check on getting you some tickets for you and your girlfriend if you will tell me which one you want to attend?"
Paddock's girlfriend, Marilou Danley, issued a statement days after the shooting through her attorney. She said it never occurred to her that Paddock was planning violence against anyone.
"I knew Stephen Paddock as a kind, caring, quiet man. I loved him and hoped for a quiet future together with him," she said in the statement. "He never said anything to me — or took any action that I was aware of — that I understood in any way to be a warning that something horrible like this was going to happen."
The last of Nixon's letters released by Metro indicated it was written the day before he was to go back to prison for 15 months in June 2017 for violating his probation.
He urged Paddock not to hurt anyone and to write to him in Arkansas, where he would be in custody.
"Look buddy I can get you some help," Nixon wrote. "You need to talk to someone who know how to deal with dreams. Don't listen to what the damn dreams tell you. I will help you all I can."
Contact Sabrina Schnur at sschnur@reviewjournal.com or 702-383-0278. Follow @sabrina_schnur on Twitter. Review-Journal staff writer Jessica Hill contributed to this report.