Stephen Paddock's evil intent invisible on MGM surveillance video
Updated March 22, 2018 - 7:54 pm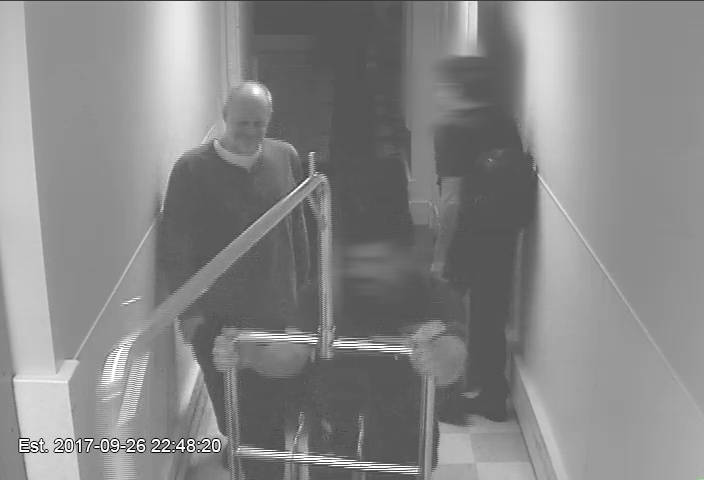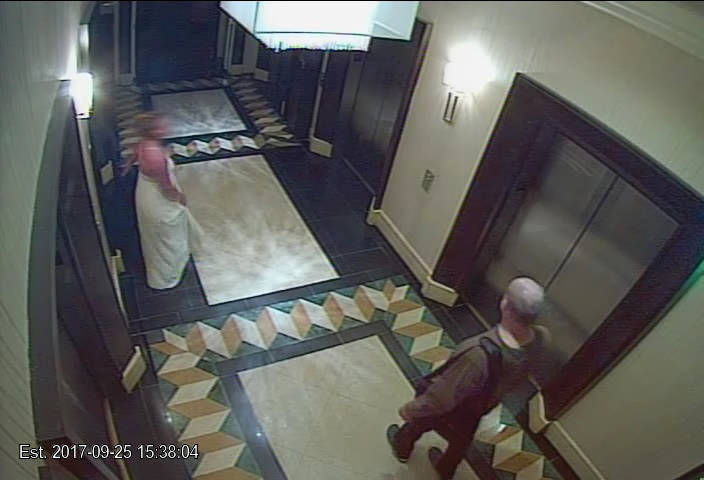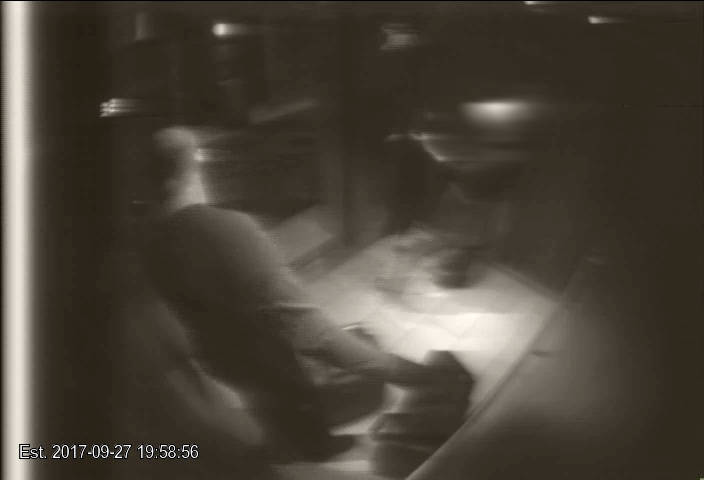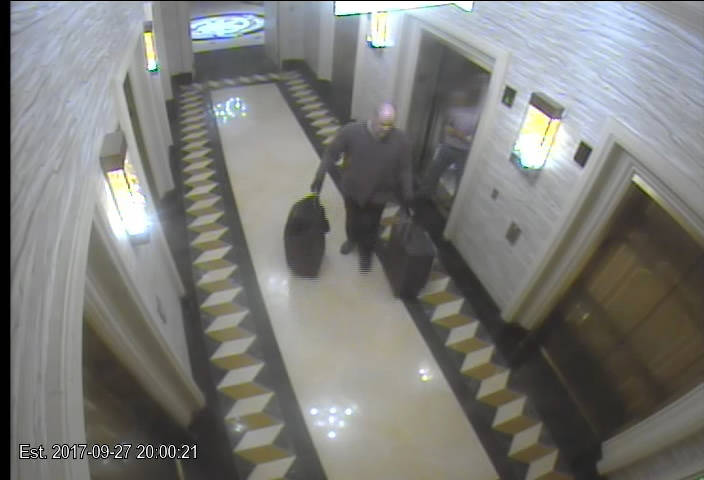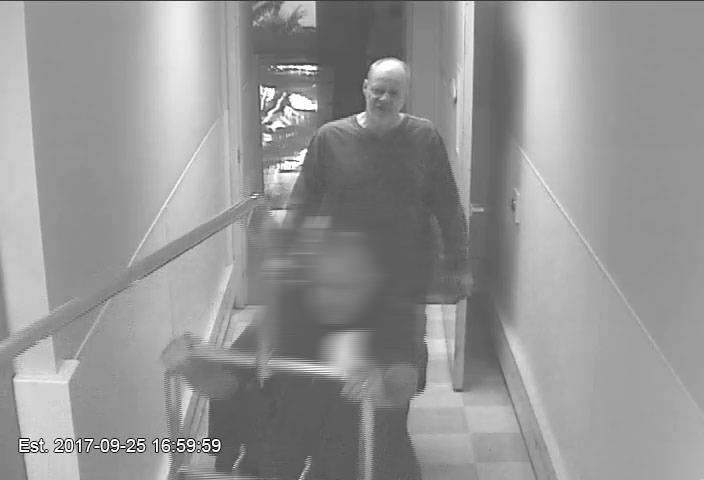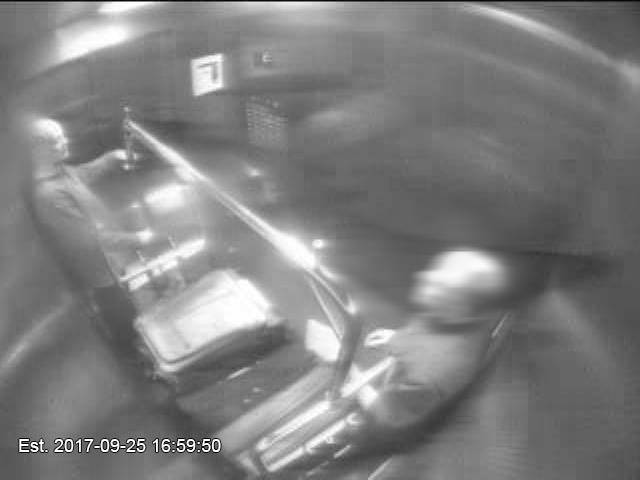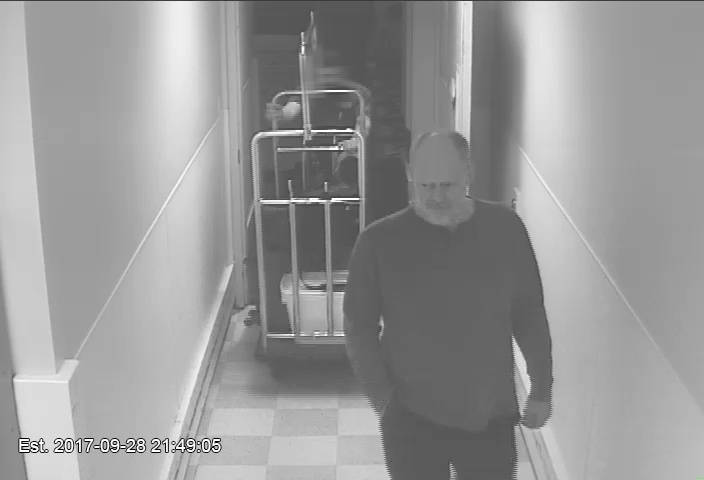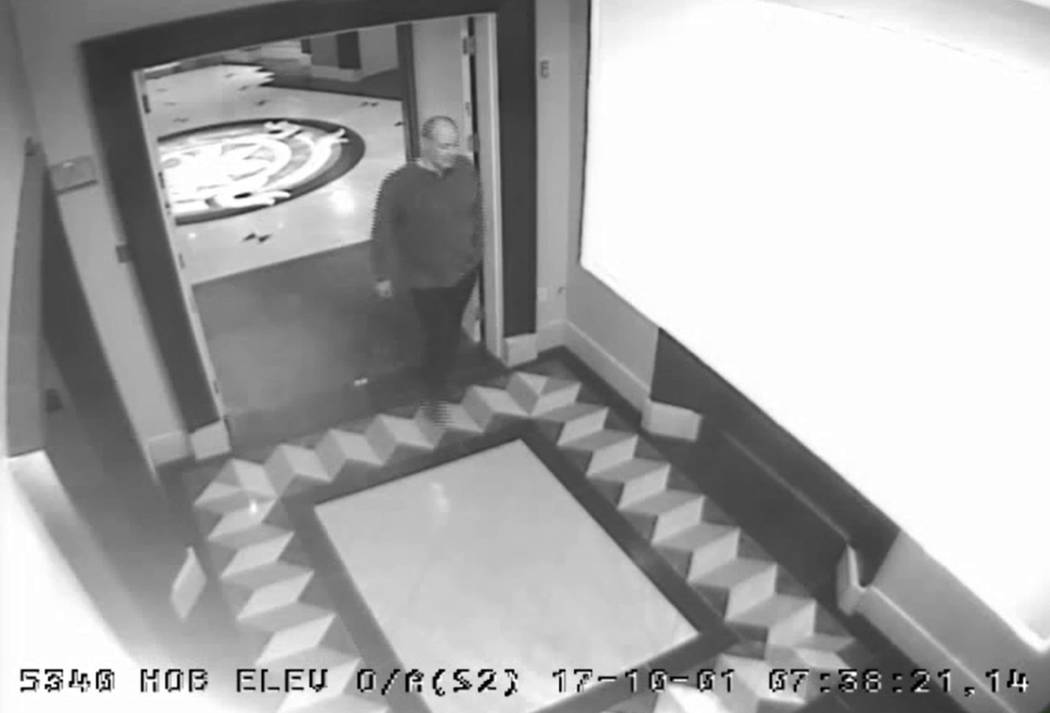 MGM Resorts released surveillance video on Thursday of Stephen Paddock, the man behind the Oct. 1 shooting, showing the days and hours before he fired upon a concert crowd from his room inside Mandalay Bay.
In one hour and 17 minutes of footage, Paddock, 64, behaves like any other high roller staying on the Strip. He plays video poker. Employees warmly greet him. He sits at a bar and sticks close to the bellhops who brought his luggage inside.
Inside that luggage — over 20 firearms and thousands of rounds of ammunition to shoot at concertgoers at the Route 91 Harvest music festival on Oct. 1. Paddock killed 58 people and wounded hundreds more before he shot himself to death as officers closed in, police say.
"In the interest of providing greater context around Stephen Paddock's actions in the days leading up to October 1, MGM Resorts has released these security videos and images," MGM Resorts International spokeswoman Debra DeShong said in a statement. "As the security footage demonstrates, Stephen Paddock gave no indication of what he planned to do and his interactions with staff and overall behavior were all normal.
"MGM and Mandalay Bay could not reasonably foresee that a longtime guest with no known history of threats or violence and behaving in a manner that appeared outwardly normal, would carry out such an inexplicably evil, violent and deadly act.
"Our focus continues to be on supporting victims and their families, our guests and employees, and cooperating with law enforcement with their ongoing investigation," she said.
32 pieces of video
MGM released the security footage in 32 videos, one as long as 34 minutes, another as short as 17 seconds. The company also released about a dozen still images of Paddock checking into Mandalay Bay on Sept. 25 and interacting with staff.
He left the hotel multiple times over the next few days.
The Ogden, a condominium in downtown Las Vegas where the gunman rented a room through Airbnb during the Life is Beautiful music festival on Sept. 22-24, turned over security footage of Paddock to law enforcement, spokeswoman Melissa Warren said.
The Ogden retained no copies of the footage, she said.
Julie Craig, who survived the Oct. 1 shooting, wasn't upset with MGM for releasing the video and doesn't believe the company did anything wrong.
What upset Craig, who worked the Route 91 concert as a vendor, was seeing the gunman placidly prepare for his horrific act.
"Watching him so calm, knowing he was going to kill so many innocent people," she said. "My hairs stood up on my arm as I watched him."
Varied views of the release
Willy Allison, founder of the World Game Protection Conference for casino security, said MGM should release all Paddock footage to add context to his movements.
Though the clips MGM released show Paddock behaving normally, Mandalay Bay staffers still could have missed warning signs, something that might be apparent in other footage, Allison said.
"A small sample of video snippets might appease the public and press," he said. "But it doesn't tell the whole story."
Hotel marketing specialist Brenda Fields said the release of the video is an early move by MGM Resorts, which owns not only the Mandalay Bay but also the concert venue Paddock targeted, to rebuild public trust.
"Full disclosure by the hotel, coupled with a policy to identify questionable behavior or actions, would go a long way to assure its guests that they are dedicated to safety," said Fields, whose Fields & Co. consultancy is based in Millerton, New York.
Several lawyers suing MGM also weighed in on the video.
Brian Claypool, an attorney who survived the shooting and represents over 50 victims, said in a statement that Mandalay Bay employees should have noted the number of bags Paddock brought to his room as a red flag.
"What is 'normal' to the Mandalay Bay and MGM is unacceptable, highly irresponsible and frightening in the eyes of many people, especially victims of this mass shooting," he said.
The videos do not absolve MGM Resorts from legal responsibility, said Antonio Romanucci, a Chicago-based attorney whose firm has filed lawsuits on behalf of 14 victims of the shooting.
Romanucci, whose lawsuit names as defendants MGM, concert organizer Live Nation and the main manufacturer of the bump stock device that allowed Paddock to shoot faster, said he wants to speak with the MGM employees who interacted with Paddock.
"I don't see how this video helps," he said. "They certainly should have known he was doing something nefarious with all the bags he was bringing in."
Contact Wade Tyler Millward at wmillward@reviewjournal.com or 702-383-4602. Follow @wademillward on Twitter. Review-Journal staff writer Blake Apgar contributed to this report.
Metro's responds to release of the video
In response to a request for comment on MGM Resorts releasing the security footage showing Stephen Paddock, the Las Vegas Metropolitan Police Department released the following statement:
"The LVMPD has received numerous requests for comment in response to the MGM releasing surveillance footage of the suspect in the 1 October shooting.
"The MGM owns the footage and has the right to release it. The LVMPD, to include Sheriff Joe Lombardo, have no comment about the release and do not wish to provide any additional interviews regarding this matter."