10 best things to do in Las Vegas this weekend — Nov. 10-12
November 10, 2017 - 3:37 pm
Updated November 10, 2017 - 6:32 pm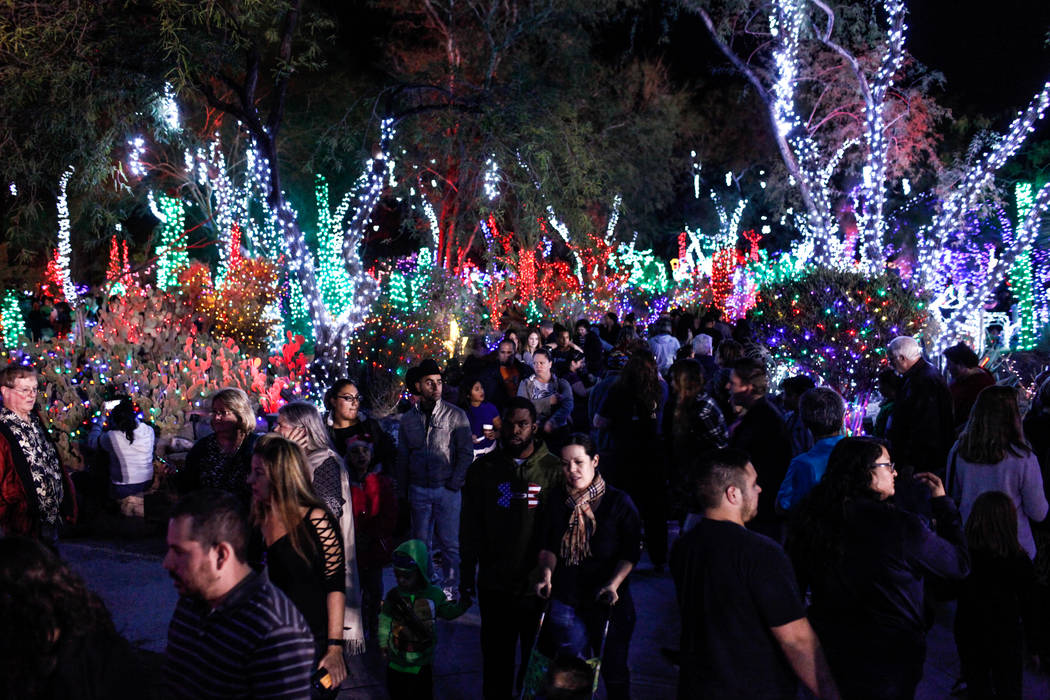 It's holiday season in Las Vegas.
Though Thanksgiving has not yet passed, Las Vegas is already gearing up for winter holidays.
See the free Holiday Garden at the Ethel M Chocolate Factory. Or stop into the John Philippe Patisserie in Aria and Bellagio to see Christmas displays made completely of chocolate.
For a more timely celebration, head downtown to catch Saturday's Veterans Day parade.
Here are your top picks for what to see, eat and do in Las Vegas this weekend.
Grab a bite
Shortly after it opened in May, The Black Sheep became a chefs' hangout, which tends to be a good sign. And no wonder; while the restaurant's focus is said to be American-Vietnamese, it borrows from numerous cuisines and at the same time avoids gimmicks.
An entree of slowly braised short ribs ($22) with lots of beefy flavor is so tender the meat falls apart at the touch of a fork. They're served on a bed of creamy polenta, accompanied by poached pears and earthy sautéed turnip greens.
The slow cooked short ribat The Black Sheep restaurant in Las Vegas. Erik Verduzco Las Vegas Review-Journal
Get a drink
The bar team at Bobby's Burger Palace clearly understands that bourbon and burgers are an amazing match, especially as the weather gets chilly. In the Blackberry Bourbon Iced Tea, the sugar and berries provide comfortable cover from the whiskey's harsher edges, while the mint offers a mild bite for both the palate and the nose. Learn how to make it here.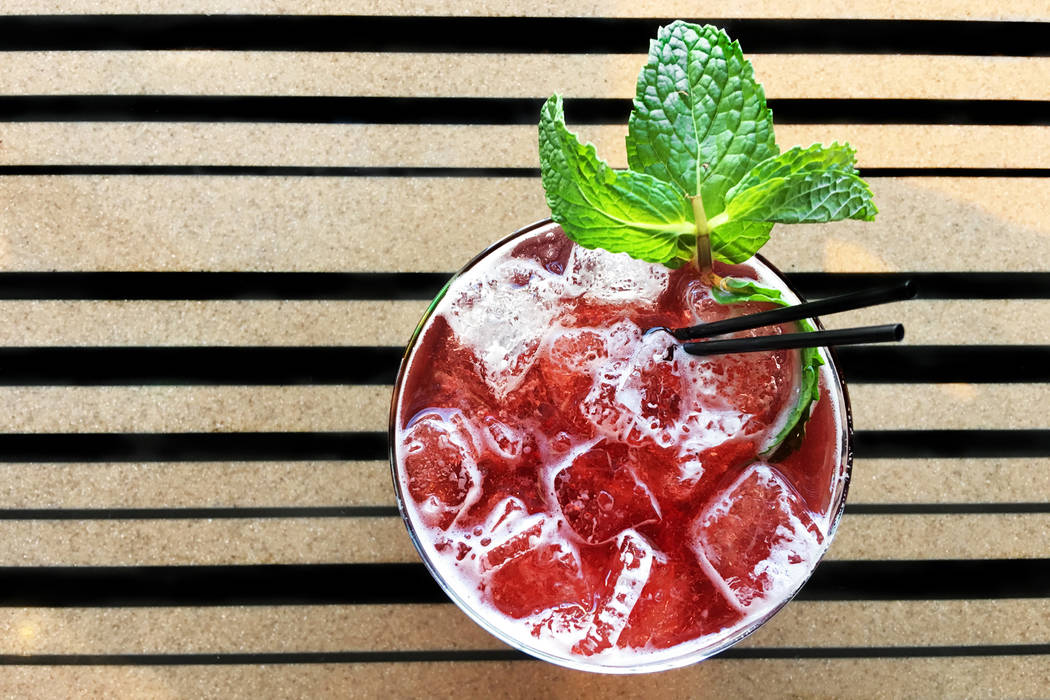 Blackberry bourbon iced tea at Bobby's Burger Palace. Benjamin Hager Las Vegas Review-Journal
Rock out
Hear tracks from German DJ Robin Schulz's long-awaited third album, "Uncovered," when he comes to Intrigue Nightclub. Doors open at 10:30 p.m. Thursday at Wynn Las Vegas.
See a show
Nevada Ballet Theatre's "Classic Americana" show features frontier-flavored folk songs and jiving swing-era sounds with two company premieres: George Balanchine's 1954 "Western Symphony" and Paul Taylor's 1991 "Company B." You can sense the fun at a recent "Western Symphony" rehearsal. NBT dancers, buoyed by the rollicking music, sway and sashay across the studio floor. See Nevada Ballet Theatre's "Classic Americana" Saturday and Sunday at The Smith Center. Read more about the production here.
Nevada Ballet Theatre's Betsy Lucas, middle, rehearses "Western Symphony." Benjamin Hager Las Vegas Review-Journal
Downtown
Gibson Guitars will present its inaugural City Soundtracks musical tribute Friday at Freedom Beat in the Downtown Grand from 7 to 10 p.m. Musicians will focus on songs from Seattle in the '90s from Pearl Jam, Alice in Chains, Soundgarden and Nirvana. See more downtown events here.
Veteran's Day
The Las Vegas Veterans Day Parade will step off at 9:45 a.m. Saturday in downtown Las Vegas. Registration and staging start at 7 a.m. The route runs north on 4th Street from Hoover to Stewart avenues. After the parade, The Plaza will celebrate Veterans Day with a ceremony honoring several local veterans and military personnel under its dome at 2 p.m. Saturday.
Jim Ellis carries the American flag during the Veteran's Day Parade in downtown Las Vegas on Tuesday, Nov.11, 2014. Jeff Scheid Las Vegas Review-Journal
Freed's
Freed's Bakery has been a favorite of Las Vegans for more than 50 years, and now the entire country is learning about it.
The perennial Best of Las Vegas-winning bakery is the star of a new Food Network series, "Vegas Cakes." Catch the second episode on Sunday at 10 p.m. on Food Network. Read more about the show here.
Rock'N'oodles
Downtown Las Vegas is losing a dining option. In a post on the Rock'N'oodles Facebook page, owner Brien McEahern has announced it will close for good on Nov. 18. As for the reason for the closing, McEahern wrote, "When they (say) 'location location location' they actually mean it!" Visit the downtown spot one last time before it closes. Read more about the sudden closure here.
Rock'N'oodles. Facebook
Chocolate Elves
Before dawn yesterday, a troupe of elves made their way to the Jean Philippe Patisserie shops at Bellagio and Aria to claim their spots for the Christmas season. All of the pieces were made by the staff of Jean Philippe Patisserie, and they're completely edible, with bodies made of chocolate, clothing of fondant and "cosmetics" of colored cocoa-butter. See how the 20 chocolate elves were made here.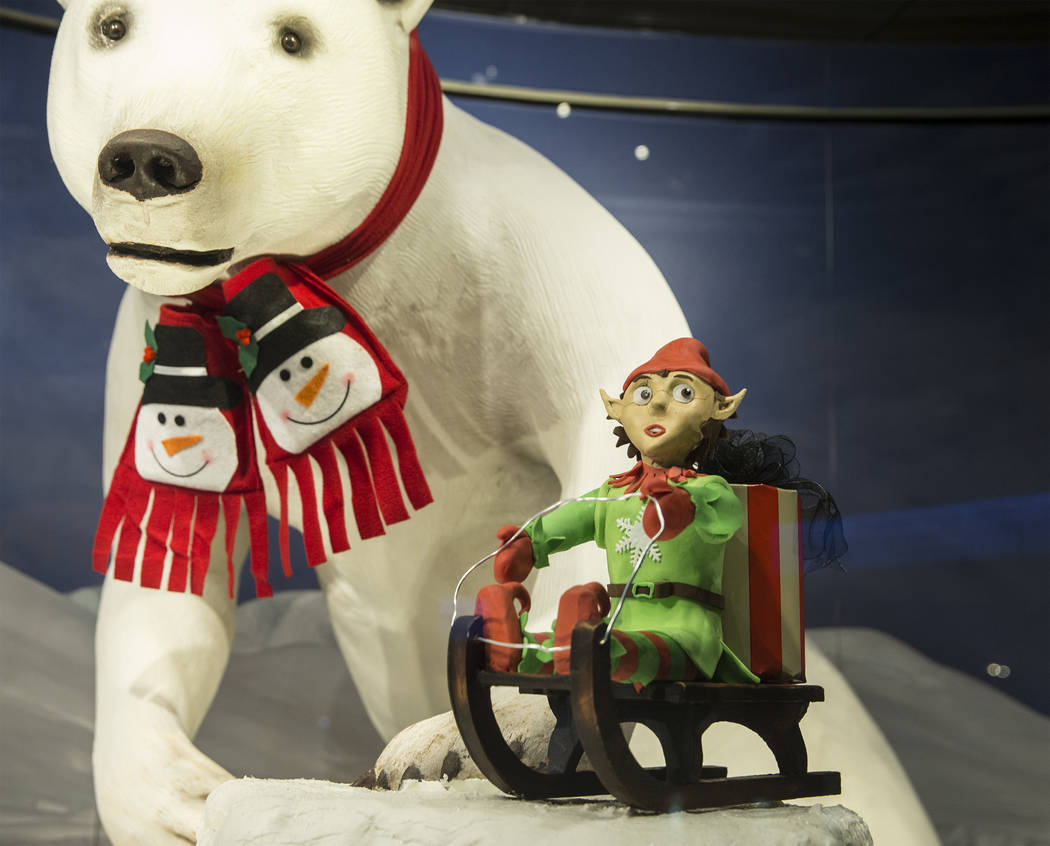 Chocolate elves line the walls at Jean Philippe Patisserie at The Aria hotel-casino, in Las Vegas. Benjamin Hager Las Vegas Review-Journal
Ethel M Cactus Garden
Steve Bowdoin is the Ethel M Cactus Garden's garden curator — and self-proclaimed pincushion.
Since September, Bowdoin and his team and have been stringing holiday lights on the garden's cactuses, succulents and thorny trees in preparation for the annual holiday garden. The free attraction features over one million lights. Read more about the Holiday Garden here.
A boy gets his photo taken during the 24th Annual Holiday Cactus Garden. Joel Angel Juarez Las Vegas Review-Journal
Contact Janna Karel at jkarel@reviewjournal.com. Follow @jannainprogress on Twitter.